Amazon can get you anything from books to clothes or furniture and more, helping you when you buy online.
But there also may be some little ways that Amazon could be costing you — even if you're using the best Amazon shopping hacks.
So before you one-click your next Amazon purchase, look at these little ways the online retailer could be emptying your bank account.
You pay for Amazon Prime for free shipping
One of the big benefits of Amazon Prime is that you get free shipping for any number of items enrolled in the Prime program.
But did you know you could get free shipping even without Prime? Amazon gives customers free shipping for qualifying orders over $25 even if they don't have a Prime membership.
So sit down and look over your recent purchases to see if bundling items to get over the $25 mark would be a better option than a Prime membership.
You don't use Prime Video
Amazon Prime includes many useful services like Amazon Prime Video. Prime Video has original content as well as popular movies and television shows.
But you may already be paying for other streaming services or don't watch Prime Video on even an occasional basis, which may be another reason to drop your Prime membership.
You're not listening to Amazon Music
Amazon Music is another option from Amazon that streams a variety of genres and artists you may like.
But if you're already subscribed to a streaming service like Spotify, you may not need Prime Music to stream or purchase music.
You forgot to cancel your Subscribe and Save
Subscribe and Save is a great feature on Amazon that can help you save extra dollars if you sign up to have products sent to you regularly.
Just don't forget to cancel your subscription before the product you no longer need shows up at your door again with Amazon charging you for it.
You're skipping the student discount
Amazon has a student discount for Prime members to help students who may be on a tight budget.
Make sure you sign up for the student plan instead of paying full price if you're in school or ask Amazon to adjust your plan to get your extra savings while you're enrolled in classes.
You're paying delivery fees for Grubhub+
Amazon Prime members can take advantage of a year of free Grubhub+ including free delivery fees when they sign up.
You can activate the Amazon Prime deal for a year to cover your Grubhub+ costs. Just remember to cancel after a year so you don't keep getting charged for the service if you no longer want it.
You buy things on Prime Day
Amazon's Prime Day is a great time to scoop up extra deals or take advantage of discounts on products that usually aren't on sale.
But you may be surprised to find out that Prime Day doesn't always offer the best discounts. Some retailers have started to offer competitive deals on Prime Day, and you may be able to find discounted products cheaper somewhere else.
You aren't taking advantage of coupons
Amazon may offer additional deals for certain products with coupons from manufacturers or retailers.
But you may not notice the deal since Amazon sometimes requires you to click a button before it applies the coupon to your purchase. Amazon also has a coupon page where you can "clip" coupons for extra savings.
You don't return items
Sometimes you don't get what you want from Amazon. Perhaps you ordered something that you didn't like or maybe Amazon sent you the wrong size or wrong item.
It can be a hassle to return things, but you could also lose cash if you don't return them or don't return them promptly. So remember to return your items before it's too late and your money is gone for good.
You haven't checked out Amazon's outlet
You may have heard of outlet stores where retailers sell overstocked items or items that didn't sell at a discounted rate.
Amazon has a similar option that can save you more money if you find deals on the site. You can pick up kitchen appliances, clothes, baby items, and more for less than you may pay online.
1-Click makes shopping too easy
Amazon has a great feature called 1-Click that allows you to simply press a button and products get sent to your door. You don't have to worry about re-entering your credit card info or address because the 1-Click option has you covered.
Using 1-Click may be convenient, but it could also be costing you more money by making it easier to buy on impulse.
Your old electronics are collecting dust
Amazon has some great electronics like Echo, Kindle, and its Fire tablet. That may be why you continue to buy them when upgrades come out.
But don't leave your old items behind to collect dust. You can earn a gift card for sending some of those items back in when you buy the next one.
You don't pay attention to the sellers
Amazon allows third parties to sell their items on the online retailer, which may get confusing when you're looking for a specific product.
Make sure you compare different companies selling the same product on Amazon to see if you can get a better deal. And don't forget to pay attention to shipping costs as well as the product price itself so you don't overpay when you check out.
You aren't using rewards points
You may have one of the best rewards credit cards in your wallet, but did you know you can use those rewards on Amazon?
Amazon will allow you to connect your rewards credit cards to your account so you can apply any points you've earned to your purchases, which can save you extra cash.
You're not using your Prime membership at Whole Foods
Whole Foods can get pricy if you shop there for groceries, but you could save money with your Prime membership.
Amazon Prime members can get extra storewide savings or free grocery pickup depending on how they shop. And you could also save more if you use your Prime rewards credit card.
Bottom line
If you're trying to stick with a budget, avoid these small ways Amazon is draining your cash.
You also may want to sign up for the best credit cards for Amazon to earn extra perks or points the next time you shop online.

Get free, sustainable household products
Learn More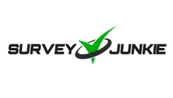 Learn More