If you've done your math right, the money you've spent your working life saving should be enough to help you live comfortably through your post-retirement years.
But no matter how much you've saved, your retirement money won't stretch very far if you're throwing away your wealth on all the wrong things.
Steer clear of these nine unnecessary purchases and make your retirement everything you've dreamed it would be.
Bank of America® Travel Rewards credit card
⭐️ Welcome offer: Earn 25,000 online bonus points after you make at least $1,000 in purchases in the first 90 days of account opening - that can be a $250 statement credit toward travel purchases
The Bank of America® Travel Rewards credit card features a simple and straightforward rewards program. With fixed rewards of 1.5 points per $1 spent on all purchases, there's no need to worry about spending in specific categories to maximize your rewards.
Take advantage of the Bank of America Travel Rewards card's introductory 0% APR on purchases and qualifying balance transfers for 15 billing cycles (then 18.24% - 28.24% Variable). Consider using this card for large purchases or funding travel that you want to pay back over time.
Annual fee: $0

Home remodels
While you're still working, you can earn a little extra cash through a side gig or increase your short-term savings to fund a home remodel.
Once you've retired, though, you have to ask yourself if the potential increase in home value is worth the money you'll pull from your savings account to afford a new kitchen or bathroom.
Additionally, there's no guarantee that your remodel will up your home's value significantly. Just look at today's housing market.
During the pandemic, fixer-uppers flew off the market at an inflated price as fast as well-built, recently remodeled properties. Now that the housing market seems on the verge of a significant downturn, those who spent last year investing in remodels may not get their money's worth.
Consumer debt
When you buy something with a credit card and fail to pay off the balance immediately, you're paying for the upfront cost of the item and then some.
Depending on your card's interest rate, you could end up paying twice what an item originally cost. That's not even considering credit card fees and late fees for missed payments.
Consumer debt is a bad situation for anyone to find themselves in, but it's especially problematic for retirees living off a fixed income. You don't have wiggle room in your budget to spare on credit card interest.
Do what you can to pay off credit card debt before retirement and avoid it once you've left the workforce.
Expensive cars, boats, and other luxury vehicles
Once you retire, you might have a few good years left where you can race fast cars or captain your own private boat.
But your vision and hearing naturally get worse as you age. Your reflexes also get slower, which is a major problem when it comes to driving.
While there isn't a federal age limit on driving, it's important to be realistic about how many years of use you can really get out of your expensive luxury car.
Honestly, the expense and major hit to your savings probably won't be worth it. Plus, you may be able to rent a boat to satisfy your need for the open water.
Unnecessary insurance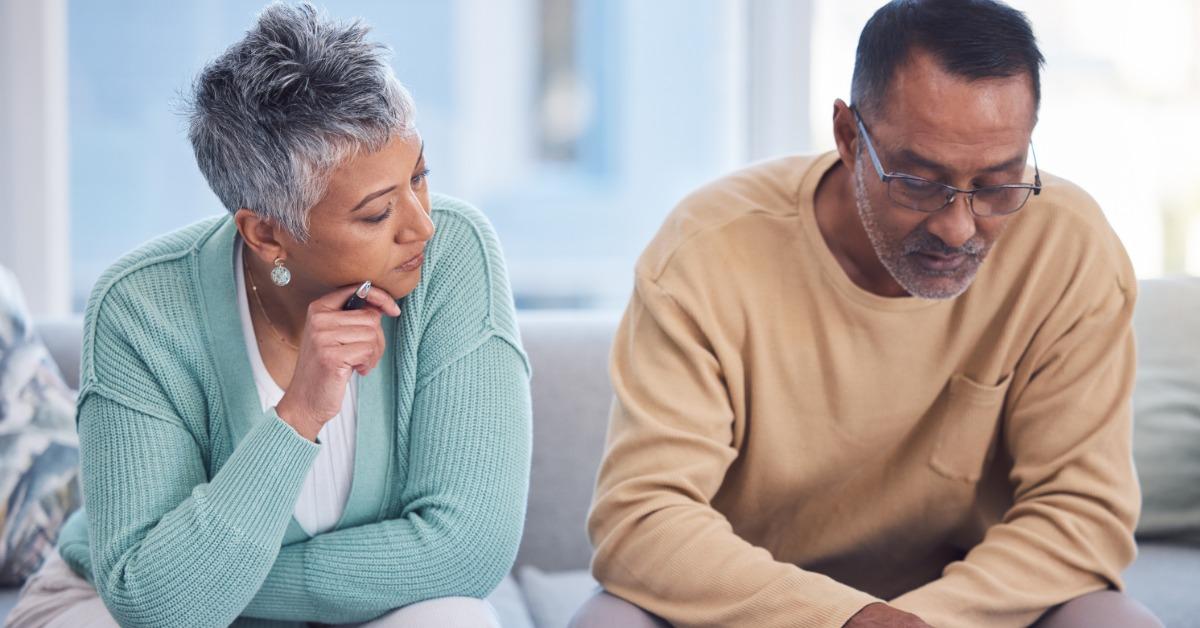 Once you're retired, you might start getting more offers than you already do telling you to sign up for life insurance, disability insurance, rental car insurance, and more. But as you age, you might need fewer insurance policies.
For instance, if you decide to give up driving entirely after age 75, you don't need car insurance, much less a separate rental car insurance policy. Disability insurance policies often end once you reach age 65.
And if you feel pretty secure in your assets, you likely don't need extensive life insurance policies on top of the value you've already accrued.
Phone and internet scams
Retirees are far from the only demographic who fall prey to scams, but there's been an alarming rise in the number of scams targeting seniors over the last few years.
According to FBI data, the amount of money seniors lost to scams increased by 75% between 2020 and 2021. As a result, retirees must stay on top of the most recent scams.
Don't believe every text, voice message, or email you receive, especially ones asking for money or sensitive personal information like your Social Security number.
It's especially important to be aware of common Social Security scams, which you can learn all about through the Social Security Administration (SSA) website.
Remember that the SSA will never require you to make a payment just to get your Social Security check, nor will an agent reach out to you over the phone.
Earn a $200 cash rewards bonus with this incredible card
The Wells Fargo Active Cash® Card(Rates and fees) is a powerful rewards card that offers an extended intro APR period. New cardholders can earn a one-time cash rewards bonus — $200 cash rewards bonus after spending $500 in purchases in the first 3 months AND earn unlimited 2% cash rewards on purchases!
If you're looking for a powerful rewards card that offers an extended intro APR period, look no further, the Wells Fargo Active Cash® Card checks both of those boxes!
This card also offers an intro APR of 0% for 15 months from account opening on purchases and qualifying balance transfers (then 20.24%, 25.24%, or 29.99% variable). Which is great for someone who wants a break from high interest rates, while still earning rewards.
The best part? There's no annual fee.
Click here to apply for the Wells Fargo Active Cash® Card now.
Independent adult children
Many retirees still have legal dependents who rely on them for financial support. For instance, you could be the legal guardian of a grandchild or caretaker for a disabled adult child.
But unless a family member is your legal dependent, you shouldn't be putting money toward supporting them. More than that, you quite literally can't afford to.
For the most part, adult children under retirement age can still be working a typical job for a typical salary.
In contrast, the older you get, the harder it can be to work — which is exactly why you save for retirement during your younger working years.
It can be hard to cut family members off financially, but if your adult child can support themselves, they need to. Your budget can't handle the strain.
Expensive hobbies
Maybe shopping is your passion, or perhaps you indulge in expensive nights out at the theater.
In retirement, though, you can't count on having cash to burn. If you can replace an expensive hobby with something cheaper, now is the time to do it.
Research free events in your community, such as free family movie nights or concerts in the park. Write up a list of free activities you can substitute for pricey ones, like visiting the library instead of the bookstore.
You can even focus on cutting back instead of quitting cold turkey. Instead of shopping at the Nordstrom Rack, you might try browsing thrift stores and finding used, eclectic, and much more affordable clothing.
Early Social Security payments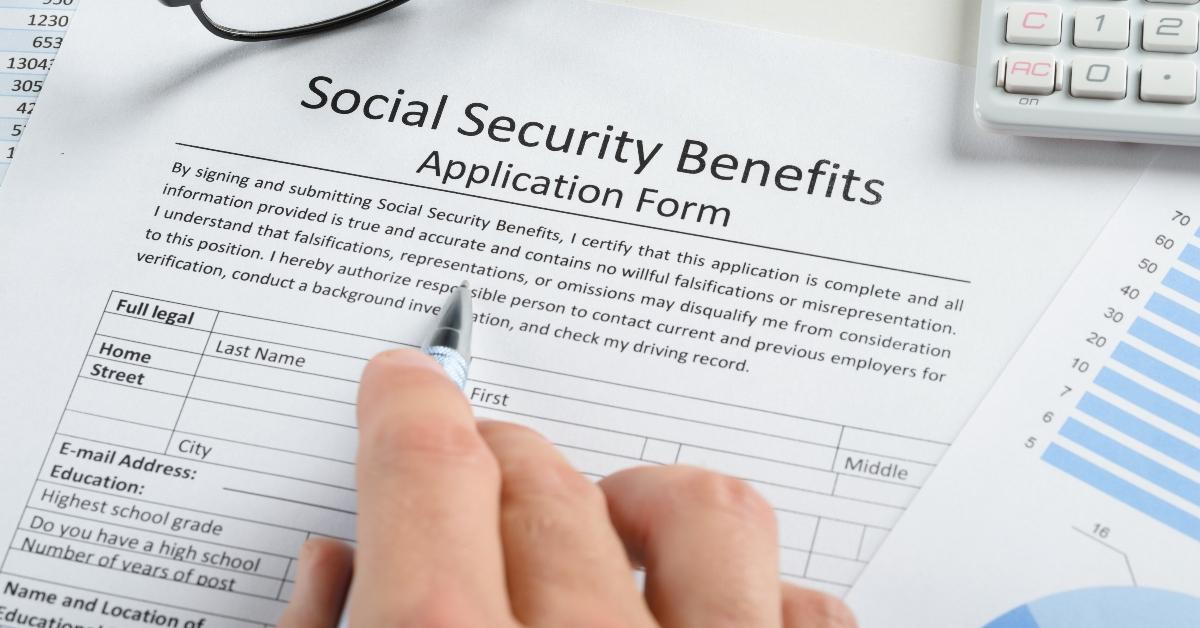 While you can opt to start receiving Social Security benefits as soon as you reach 62, it's smart to delay your benefits as long as possible.
The further from retirement you are when you start getting payments, the lower the benefits you receive.
Staying afloat with your retirement savings or supplementing your Social Security with a retirement-friendly side gig can help you put off collecting Social Security until you're 70.
Bad investments
Investing can be a solid way to continue generating income throughout your retirement, but only if you invest wisely. After retirement, steer clear of risky investments promising that you'll get rich quickly.
Younger people might be able to recoup their losses if they lose money on a risky investment, but retirees can't afford to lose a chunk of cash and wait a decade or more to get it back.
It's also smart to avoid long-term investments. Statistically speaking, most 70-year-old retirees won't be around long enough to reap the rewards of a 40-year investment.
An investment banker or other financial advisor can help you find age-appropriate investments that make your retirement easier, not harder.
Bottom line
Retirement should be a time in your life when you can relax and unwind after decades of hard work, not a period of financial stress and uncertainty.
Avoiding these nine unnecessary expenses will help your retirement savings last longer so you can enjoy your golden years to the best of your ability.
Get out of $10,000 or more in debt
If you have a lot of debt, getting out of it can feel stressful (and nearly impossible). Here's the problem: the longer you put off tackling it, the harder it gets to fix. If you don't take control of it early on, it can add undue stress to your life for years. But what if there was a way to get out of debt once and for all?
National Debt Relief could help. If you have more than $10,000 in debt from credit cards, medical bills, collections, or personal loans, their representatives might be able to assist you in consolidating your debt into one low monthly payment.
Best of all? There are zero fees until your debt is resolved, and you could be debt-free in 24-48 months. To get started, just answer a few simple questions. It only takes 30 seconds to see if you qualify!
Easy-to-Earn Unlimited Rewards