America has a big spending problem. Last year, Bloomberg reported that 34 million American consumers tend to spend more than they earn. Are you one of them?
If so, getting your budget back under control and boosting your bank account might not be as complicated as you think. 
Following are a dozen straightforward tips that can help you reduce overspending today.
Getting a cheaper phone or cable plan
Have you been with the same phone provider for a decade? Or perhaps you chose your current cable provider before other options were available in your area.
Whatever the case, reassess your phone and cable plans and make sure you're still getting the best deal. In particular, don't pay for more service than you need.
If you don't actually watch dozens of cable channels or don't need an unlimited data plan, downsizing can save you some money.
Starting a side hustle
If your day job doesn't pay enough to make ends meet, picking up a side gig might take some of the strain out of your financial situation.
Driving for Uber or selling your crafts on Etsy are examples of how you can make a little extra money that could make a big difference to your budget.
Maximizing credit card rewards
Do you use a credit card to buy groceries or pay for gas? If so, find a card that works for you instead of against you.
Cards that offer cash back or other perks for your most frequent types of purchases reward you for spending money on things you were planning to buy anyway. That can give your bottom line a boost.
Automating savings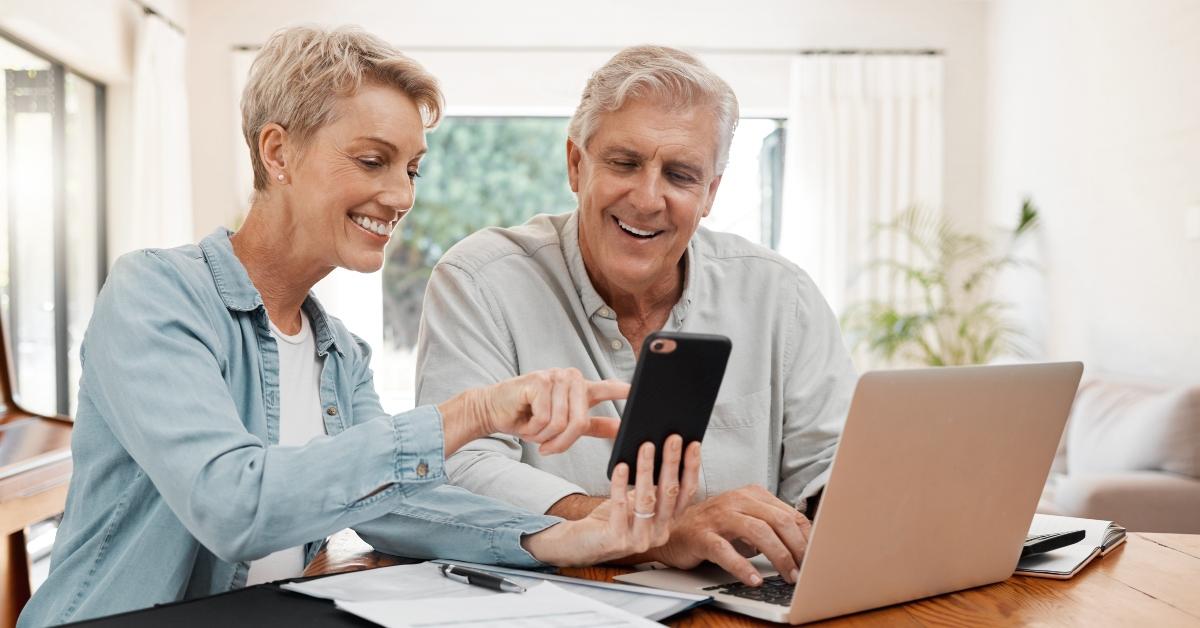 If you tend to spend your paycheck before remembering to put money aside for savings, your bank's automatic transfer feature can help.
Use it to set up an automatic recurring transfer from your checking account to your savings account on the first day of each month or whenever your paycheck hits your account. That way, you can save before you start to spend without even having to think about it.
Automating bill payments
Setting up autopay is a great way to make sure bills are paid on time so you avoid late fees. If you haven't automated your mortgage payment, phone bill, utility bill, or any other crucial monthly payment, consider doing it now.
Make sure to plan ahead so you have enough in your checking account to cover the bill when it comes due.
Eating out less often
Making meals at home isn't just typically more healthful than eating out, but it's also often cheaper.
You can make multiple meals from the same basic ingredients, and you don't have to budget funds for paying tips or splitting entrees either.
Avoiding shopping during retail sales
It's hard to say no to a good sale at your favorite store, especially since getting something for 50% off is obviously cheaper than paying full price.
But when everything's on sale, it's tempting to buy more than you actually need. You might have a harder time avoiding impulse purchases that would have been easier to turn down if the items weren't discounted.
Try not to swing by a store just because it's having a sale. If you plan to shop during a sale, make a list and stick to it.
Going cash-only for a bit
Whether you're using a credit card or debit card, buying things with plastic instead of cash can tempt you to overspend, because you don't see the actual dollars leaving your bank account or wallet.
If you overspend in part because it's hard to accurately track how much money you have, try visiting an ATM and withdrawing the exact amount of cash you want to spend before you go to the store.
Staring at that cold, hard cash might make it more difficult for you to part with it.
Waiting 24 to 48 hours before completing an impulse buy
Thanks to the internet, expensive impulse buys are easier than ever. If you stumble across an item you don't need that's giving you that gotta-have-it feeling, go ahead and throw it into your virtual cart but don't complete the sale.
Instead, close your Amazon app and wait a day or two before finalizing the purchase. The delay can help decrease your sense of urgency so you can make a more rational decision. 
It's possible that after some reflection, you might find that you really can't stand to live without the item. However, you could also discover that while it struck your fancy at the moment, it's really not worth spending money on.
Not storing your credit card information on shopping sites
If you've stored your credit card info on the sites where you tend to spend the most money, you won't think twice before hitting that "one-click purchase" button.
On the other hand, standing up to get your wallet so you can enter card details puts some time and space between you and the impulse buy. That can make it easier for you to decide against the purchase.
Tracking your expenses
It's hard to stop overspending when you don't know what exactly you're overspending on. So, if you want to crush your debts and put your finances on a solid foundation, sit down with your bank statements and figure out where your money is going.
You might learn that you spend way more than you think on eating out, or that you accrue late fees on missed payments more often than not. Once you identify some of your key financial pain points, you'll have a much easier time finding strategies for cutting back.
Sharing your goals to friends and family
Worried about sticking to financial goals on your own? Bring your close friends and family members into the conversation. They can encourage you to keep going and hold you accountable when it comes to spending.
Plus, letting friends know about your goals can help them spend less around you. That simple step on their part might mean both of you are spending less, which is a big win-win.
Bottom line
Breaking the habit of spending more than you earn can be painful. But it can pay off by helping you boost your bank account.
Avoiding debt and saving for the future will likely also help you sleep better at night. It's hard to put a price tag on the peace of mind that comes from living within your means.