While finding insurance coverage is always a hassle, Medicare has a vocabulary all its own that can be particularly hard for first-time plan participants to parse.
For instance, Medicare Part A covers hospital stays, and Part D covers prescription drugs, but Medicare Part B is a more general medical insurance plan.
But what can you expect from Medicare Part B coverage, and just how much will it impact your bottom line? 
We answer these common Part B questions to help you avoid wasting money on services your insurance won't cover.
Resolve $10,000 or more of your debt
Credit card debt is suffocating. It constantly weighs on your mind and controls every choice you make. You can end up emotionally and even physically drained from it. And even though you make regular payments, it feels like you can never make any progress because of the interest.
National Debt Relief could help you resolve your credit card debt with an affordable plan that works for you. Just tell them your situation, then find out your debt relief options.
How to get National Debt Relief to help you resolve your debt: Sign up for a free debt assessment here. (Do not skip this step!) By signing up for a free assessment, National Debt Relief can assist you in settling your debt, but only if you schedule the assessment.
SPONSORED
What is Medicare Part B?
Medicare Part B is one essential half of the Original Medicare insurance plan. The other half, Part A, contributes to major health expenses like hospital stays, hospice care, and at-home health care services you might need as you age. 
Part B covers less intensive, more mundane medical experiences, including doctor's visits and preventive care.
You're eligible to enroll in Medicare three months before you turn 65 — whether you retire early or plan to retire as late as possible. 

Durable diabetic equipment (Covered)
Medicare Part B covers durable medical equipment (DME) or long-lasting, typically pricy devices used at home. 
For instance, Part B will help pay for at-home glucose monitors and the lancets and glucose tests you use with the monitors. Part B may also cover the cost of non-disposable, durable insulin pumps.
Note that Part B doesn't include coverage for insulin itself. You need Medicare Part D, which pays for prescription drugs, to get insulin coverage.
Emergency ambulance transportation to the nearest ER (Covered)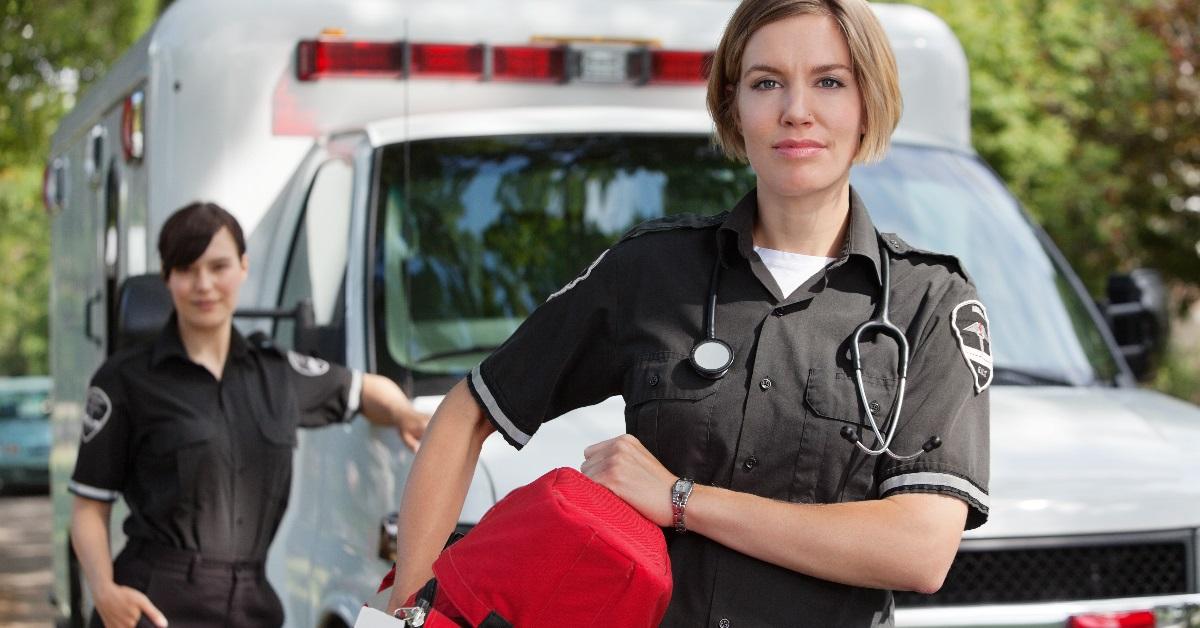 While Medicare Part A helps cover hospital stays, you need Medicare Part B to pay for ambulance trips to the nearest emergency hospital.
Medicare Part B may also cover non-emergency ambulance trips, but only if your doctor writes you an order for non-emergency transportation.
Earn $200 cash rewards bonus with this incredible card
There's a credit card that's making waves with its amazing bonus and benefits. The Wells Fargo Active Cash® Card(Rates and fees) has no annual fee and you can earn $200 after spending $500 in purchases in the first 3 months.
The Active Cash Card puts cash back into your wallet. Cardholders can earn unlimited 2% cash rewards on purchases — easy! That's one of the best cash rewards options available.
This card also offers an intro APR of 0% for 15 months from account opening on purchases and qualifying balance transfers (then 20.24%, 25.24%, or 29.99% Variable). Which is great for someone who wants a break from high interest rates, while still earning rewards.
The best part? There's no annual fee.
Recommended cancer screenings (Covered)
As you get older, it's important to stay on top of preventive cancer screenings to rule out the possibility of cancer or seek early intervention.
Medicare's cancer screening coverage varies depending on the patient's age and the type of cancer. 
For instance, Medicare will cover one breast cancer screening per year and one colonoscopy every two years (for high-risk patients) or 10 years (for everyone else).
Diabetic screenings (Covered)
According to the American Diabetes Association, nearly 16 million seniors have diabetes, almost 30% of the senior population.
If your doctor flags you at risk for developing diabetes, Medicare Part B helps cover labs for glucose tests up to twice per calendar year.
Diabetic self-management training (Covered)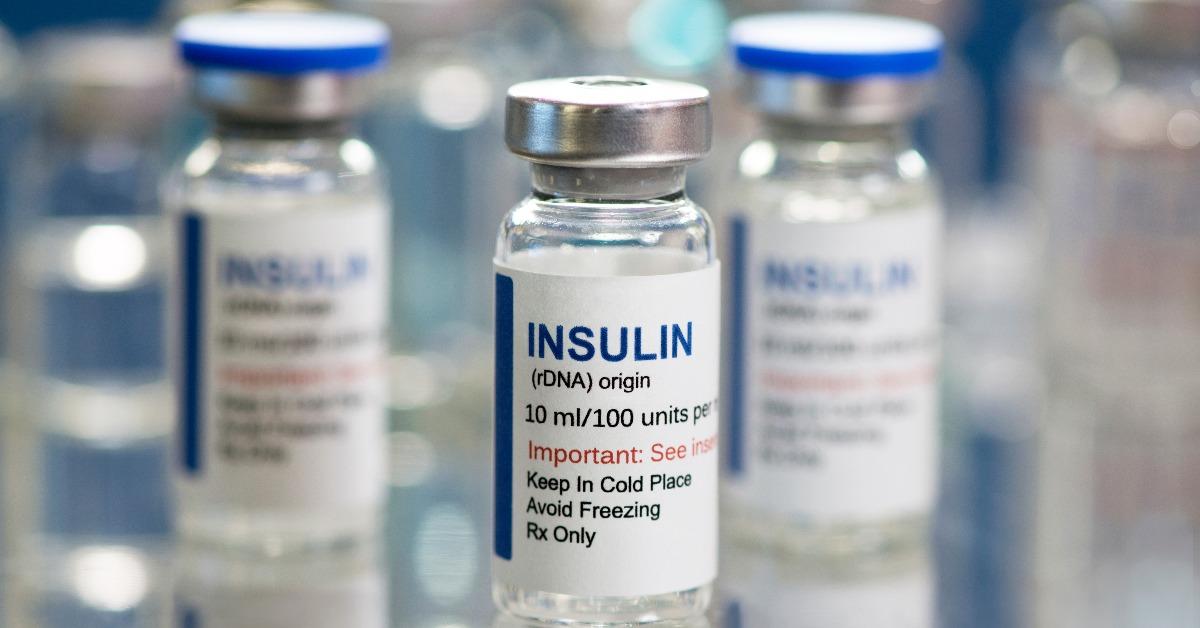 If your covered glucose tests reveal a diabetes diagnosis, Medicare will help pay for 10 hours of self-management training to teach you how to manage your diabetes from home.
Flu shots (Covered)
Seniors have a much higher likelihood of experiencing serious complications from the seasonal flu.
Since flu shots are a critical preventive measure for protecting seniors and stopping the flu from spreading through the community, Medicare pays for one seasonal flu vaccine per year.
Walkers, wheelchairs, and scooters (Covered)
Durable medical equipment covered by Medicare Part B includes mobility devices like walkers, wheelchairs, and electric-powered scooters.
Part B will only help with the coverage if your doctor asserts that you need the medical equipment at home to assist with your mobility and quality of life.
Annual wellness visits (Covered)
A wellness visit refers to a Medicare-sponsored annual check-in with your primary care provider where you create, discuss, or update a personal health care treatment plan.
While the visit may include basic physical metrics like your blood pressure, weight, and heart rate, its main purpose is to construct a unique health care plan that considers your family's health history, personal risk factors, and current quality of life.
Nutrition counseling for diabetes and kidney disease (Covered)
To manage a medical issue like diabetes and kidney disease, your doctor will likely recommend some dietary changes. 
For instance, seniors with kidney disease should be cautious about consuming too much salt, while those with diabetes must carefully monitor their blood sugar levels.
To help you adjust to a new diet, Medicare Part B will pay for nutrition counseling sessions and check-ins with a registered dietician.
Smoking cessation counseling (Covered)
Smoking can drastically increase your risk of heart disease, strokes, and lung cancer.
If you want help to quit smoking, Medicare will help cover as many as eight tobacco- or smoking-related counseling sessions each year to help you stop.
Outpatient mental health care (Covered)
Medicare Part B covers outpatient treatment for mental and physical health. Specifically, Part B helps pay for counseling, depression screenings, family therapy, diagnosis, and psychiatric evaluations.
It may also pay for partial hospitalizations, which your doctor could recommend as an alternative to longer-term inpatient hospitalizations. (Long-term hospitalizations are only covered through Medicare Part A.)
Dialysis (Covered)
If you have end-stage renal disease and your kidneys no longer function properly, you'll likely need dialysis, a treatment that rids your blood of waste products your kidneys would otherwise flush out of your system.
While Medicare Part A pays for hospital stays related to kidney failure, Part B pays for outpatient services, including dialysis center visits, some home dialysis supplies, and training that teaches you and a caregiver to perform home dialysis.
Disposable insulin pens and supplies (Not covered)
Medicare Part B covers durable medical instruments, which don't include disposable, single-use medical devices like syringes and needles. 
Similarly, Part B doesn't cover disposable, sterile supplies needed for safe insulin injections, such as gauze or alcohol wipes.
Prescription medications (Not covered)
You must sign up for a Medicare Part D plan to get insurance coverage for prescription drugs. If you don't have prescription drug coverage, you'll be charged a late enrollment fee based on the amount of time you spent without coverage.
It's smart to get Medicare Part D during your initial enrollment, even if you aren't taking prescription medications.
Inpatient hospital care (Not covered)
Medicare Part B covers many outpatient services and medical products, including medical devices you can use at home, like walkers and glucose tests. It also covers ambulance transportation to the nearest emergency room if you experience a medical emergency.
But it doesn't cover anything related to a hospital stay once you're admitted. For inpatient hospital coverage, you'll need Medicare Part A.
Short-term care at a skilled nursing facility (Not covered)
After being hospitalized for a major medical event, such as a debilitating injury or illness, you might need to spend time at a skilled nursing facility (SNF) as part of your recovery process. 
An SNF is a short-term outpatient care facility that provides speech therapy, physical therapy, and other rehabilitation-based services.
Even though it occurs outside of a hospital, an SNF stay is only covered by Medicare Part A, not Part B.
Inpatient surgery (Not covered)
Medicare Part A (not Part B) helps you pay for medically necessary surgeries requiring an inpatient hospital stay. The surgery has to be deemed medically necessary — not cosmetic or optional — to qualify for Medicare coverage.
On the other hand, if one doctor recommends you for surgery but you want a second opinion before you commit, Medicare Part B may help you save money on a potentially unnecessary surgery by paying for your secondary doctor's visit.
Bottom line
Health care expenses can take up a big chunk of your retirement budget, so choosing the right health insurance plan is a must.
During your initial enrollment period, compare Medicare Part B's coverage to the coverage you'd get from a private Medicare-contracted insurer with a Medicare Advantage plan.
National Debt Relief Benefits
No upfront fees
One-on-one evaluation with a debt counseling expert
For people with $7,500 in unsecured debts and up