Saving for retirement can be a daunting task. You may be confused about your different investment options. Or, perhaps you simply don't think you can save money now for retirement later.
But making retirement excuses is likely costing you money. There is never a bad time to start investing in your retirement. If you put money to work now, it will pay off later when you're ready for post-work life.
Here are some excuses you should stop telling yourself, and ways to start saving instead.
I'll save when I'm older
The best time to start saving for retirement is now. Put a little money away today, and it can begin working for you immediately.
As your money earns interest, plow the gains back into your investments. This will cause a compounding effect that can help money grow for years to come.
Start saving today — even a little bit — so your money will work for you now and in the future.
I want to pay off my home first
You may want to get the mortgage off your balance sheet, but there are no rules that say you can't put money away for your mortgage and retirement at the same time.
Try to find a way to do both, so you can put your current and future finances on solid ground.
I can't afford to save
You don't need a huge amount of money to get started investing for retirement. Sit down with your current budget and find ways to put a little extra cash in a retirement account each month.
If necessary, find a side hustle to generate more money.
I have to pay for college
Perhaps your kids are getting older and will be headed off to college soon. It's natural to want to help them pay tuition. But remember to pay yourself first.
Your kids can get loans that they pay off later, or maybe scholarships will help cover tuition costs. Trying to get them to choose a more affordable school can also help.
Try to prioritize yourself before others and pay for your own retirement. That way, your kids won't have to take care of you financially during your golden years.
I'll work forever
Some people want to work forever, but their health won't let them. Others hate the notion of working during old age but imagine they won't have any choice but to do so.
However, working forever doesn't have to be inevitable. It can be daunting at first, but starting a retirement plan now can put you in a financial position where you won't have to work later.
I have debt
Are you carrying credit card debt or student loans that you have to pay each month? There are ways to reduce debt while also saving money for retirement.
For example, search for one of the best balance transfer credit cards to see if you can reduce the interest rate on your debt. Or, apply for a government program to help reduce or eliminate your student loan debt.
I'm too young to worry about retirement
There is no minimum age requirement for when you can start saving for retirement. Even a little money in an account when you're in your 20s can turn into a decent chunk of cash when you're older and ready to retire.
While retirement might be decades away, your future self can retire sooner if your current self starts saving now.
It's too late for me to invest
It's also never too late to start investing. There is no maximum age when it becomes useless to invest for retirement.
As you get older, many retirement accounts allow for "catch-up contributions" so you can put away more money for retirement over a shorter period. If you have waited too long to save, start turbocharging your efforts later in life.
My company doesn't offer a 401(k) plan
You don't have to have an employer-based 401(k) plan to start saving. Instead, invest money for retirement in an IRA. Setting up an IRA is relatively straightforward, but if the thought makes you nervous, consult with a financial advisor.
You also may want to look into other ways to expand your retirement investment portfolio. Perhaps you could purchase some rental real estate or put money in a high-yield savings account.
I don't want to fight with my spouse
Money issues can cause stress in any relationship. Perhaps you and your spouse don't agree on where to invest cash, or don't see eye to eye when it comes to spending habits.
Discussing retirement now and setting a plan with goals can save you from arguments later when you get closer to retiring.
I have a savings account
A savings account is a good place to start when it comes to planning for your retirement, but there are other ways to generate more savings for your retirement portfolio.
You also might want to talk to someone at your bank about your current savings account. It's possible that moving the money to a high-yield savings account will help you earn additional money. Or, perhaps another product offered by your bank or credit union can get you bigger returns.
I'll have Social Security and Medicare
Social Security and Medicare can be a big help when you retire. But these programs might not cover all your expenses each month.
Do some research on how much you might get in Social Security benefits depending on when you decide to start receiving your first check. If you delay signing up for benefits, you might receive more money per month.
As for Medicare, research supplemental insurance to find out if it is a good option for you.
I want to have fun now
What's the point of working hard if you can't enjoy the money you earn?
That line of reasoning has merit, but you might not have to choose between having fun now and having fun when you retire. There are ways for you to figure out how to do both.
Find ways to save money for activities you want to do today while also putting some money aside for retirement.
I'm going to inherit money
Maybe elderly parents or relatives will give you money when they die, and there will be plenty of cash for you to inherit. But don't bet on it.
End-of-life care can be expensive, and your elderly relatives might spend all their money. And do you really want to depend on a parent or relative dying just so you will be able to retire?
Instead, depend on yourself and get a retirement plan started now.
Bottom line
Getting rid of your excuses now is a good way to help eliminate money stress later. Figure out why you have been procrastinating and fix whatever is stopping you from saving.
Then, get to work finding new ways to generate cash so you can build a nest egg. Your future self will thank you when you're happily retired.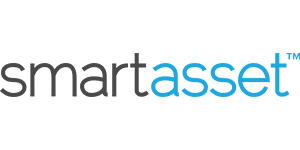 Smart Asset Benefits
Get matched with fiduciary financial advisors
Advisors are vetted and certified fiduciaries
Take the mystery out of retirement planning
Their matching tool is free
Paid Non-Client Promotion