While much has been said about millennials, avocado toast, and homeownership, it's time to move past that conversation. 
The reason? Gen-Zers are finally of the age when finding ways to help pay the rent becomes a to-do item. And we all know striking out on your own after college or trade school can be a challenge.
So, in which cities will this cohort find the best opportunities for living, working, and playing? Here are 20 options for your consideration.
Virginia Beach, Virginia
If you're seeking relatively affordable coastal living and you have a car, this midsize city of over 450,000 is for you. Seafood and parks are plentiful here, of course, as are water activities and a modest but hip nightlife scene. 
If having kids is in your plans, the public schools are ranked well and crime is fairly low.
Chicago, Illinois
The long and frigid winters here are pretty much the only downside, along with a fairly high cost of living. 
But Chicago makes up for this with its excellent public transportation, bountiful cultural institutions, diversity, incredible restaurant scene, stunning architecture, employment opportunities, and famous lakefront location. Master hygge here and you have it made.
San Antonio, Texas
You'll find a lot more than the Alamo in this Texas city of 2.5 million people. With a rich blend of Mexican and American vibes that saturate both culture and cuisine, San Antonio is a truly unique metropolis. 
As long as you have a car, this super-affordable river town with a warm climate is a great place to start a family.
Baltimore, Maryland
Baltimore — or as the locals are more likely to pronounce it, "Balimer" — is known for its crab cuisine, historic rowhouses, and mild climate. 
But the city of 600,000 also has decent public transportation, though you'll also find a lot of D.C. commuters here. The schools aren't great per se, but the culture is.
Pro tip: embrace the Old Bay seasoning.
Nashville, Tennessee
The Music City is so much more than its legendary downtown, where you'll find all the tourists. For one, the restaurants are top-notch, serving up hot chicken and more. The arts scene is also bustling, with a mix of old-school creatives and trendy innovators. 
With mild winters and growing job opportunities, this fairly affordable city is great as long as you have a car.
Washington, D.C.
Washington, D.C. is not cheap, so let's get that out of the way. But the history is unmatched and the public transportation can get you around this city full of iconic institutions, plentiful parks, and free museums. 
Plus the dining opportunities are first-rate, and the weather is easier to tolerate than in D.C.'s northern neighbors.
Milwaukee, Wisconsin
Affordable and full of breweries, Milwaukee is more diverse than you might think. This midwestern city is situated near several rivers that give it its charm. 
Schools here are relatively good, which makes Milwaukee a good place to have children. As long as you can tolerate the long and snowy winters, you'll be good to go.
Philadelphia, Pennsylvania
What's not to love about Philly? OK, it may be chilly in the winter, we'll give you that. But the food scene is dynamite, the camaraderie is palpable, and the public transportation is pretty good. 
There are also lots of museums and cultural activities, as well as historic destinations. It's not the cheapest place in the world, but for a big city, it's not so bad.
Omaha, Nebraska
Omaha is an affordable city with a super-low unemployment rate. But did you know this midwestern city on the Missouri River also has a thriving art and music scene? Also, with a population of nearly 500,000, it's not too big and not too small. 
You'll need a car, but since it's cheap, you can shop for new car insurance to save money.
Houston, Texas
Houston may take some heat for its massive sprawl, but this diverse city has a lot going for it. For one, home to 2.3 million people, it's affordable, and the climate is warm year-round. 
The job market is hot and rents are low, with nearby access to the beautiful Gulf Coast. Just prep for hurricanes and humidity when the season hits and you'll be all set.
New York, New York
It's prohibitively expensive, cold in the winter, and unemployment is high. But New York City is unlike any other place in the world. 
The City offers endless dining options, a stunningly diverse mix of cultures, unparalleled art and music scenes, robust public transportation, and pretty much anything you could want in a city. If you can find a way to live there, do it, full stop.
El Paso, Texas
El Paso is the most affordable city on this list, which is a huge draw out of the gate. It's also warm year-round and infused with Mexican influence that amps up both the cuisine and culture. 
With a burgeoning scene downtown, low crime rates, and ample outdoor activities on the outskirts of the city, El Paso is a good place to start a family, too.
Austin, Texas
This artistic and liberal enclave is an anomaly in the Lone Star State, though it has become less affordable due to an influx of Californians. 
Still, Austin has one of the best live music scenes in the country, BBQ that will knock your socks off, a low unemployment rate, and tons of activities for folks of all ages. Just be sure you have a car so you can get around.
Seattle, Washington
Like New York and D.C., Seattle isn't cheap. But this iconic big city nestled on Puget Sound has a pleasant climate as long as you're not a sun-worshiper. 
Efficient public transportation can get you to a variety of restaurants, museums, and historic destinations. Top-notch schools are a draw for families as well, as is the robust job market.
Columbus, Ohio
There's more than one reason Columbus is growing so fast, but we'll start with the fact that it's affordable. You'll also find the Ohio State University here, along with a variety of employers. 
Once an agricultural hub, Columbus is becoming more than that, thanks to a growing culinary scene and new businesses popping up downtown. As long as you have a car, you'll fare well here.
Raleigh, North Carolina
Every day 70 folks relocate to Raleigh, a medium-sized city of about 500,000. This affordable metropolis ranks high for employment opportunities, thanks to the Research Triangle Park. 
Schools are also notable for those who want to have children, while breweries and restaurants attract those looking for fun. Finally, the climate gives you four seasons without extremes.
Tucson, Arizona
On the surface, Tucson may look like a sleepy desert city. But get to know the place and you'll be wowed by the music scene, natural beauty, Mexican influence, and unique history. Sure, the summers are hot, but the sunsets and stargazing are unparalleled. 
Tucson is also relatively affordable, which means you'll find artists living there — always a draw in any city.
Boston, Massachusetts
If you can handle the prohibitive cost of living and brutal winters, there's a lot to love about Boston. The city is full of history, as well as colorful locals who give the city its edge. 
The seafood is some of the best in the country, and you won't find better colleges and universities. Public transportation is everywhere, so you don't need a car in this New England gem.
Minneapolis, Minnesota
What's wrong with Minneapolis? It's frigid in the winter. But that's about it, as everything else about this Twin City is great. It's affordable and has a real sense of community everywhere you go. 
There are lots of job opportunities and a low unemployment rate. Schools are good and public transportation is top-notch. Again, master hygge and you'll fall in love with the place.
Atlanta, Georgia
Relatively affordable and very diverse, Atlanta clinches the No. 1 spot on this list. Awash in history, the culinary scene here is vibrant, as is the art and music scene. 
This big city also has growing job opportunities for young people, as well as plenty of cultural institutions to enrich your mind. Just be aware of the traffic here, which is notorious for a reason.
Bottom line
It's a fact that many young people want the advantages that living in a city has to offer, from job opportunities to nightlife to good public transportation. That's why these 20 cities made the list, as they all offer some combination of desirable traits. 
And though some of these places may be expensive, making some folks hunt for how to make extra money in order to live there, clearly the trade-off is worth it. At least the opportunities are there to do it.

Join AARP and Double Your Number of Interviews Within 60 Days
Learn More
Earn Great Pay Working From Home
Free 3-class intro teaches you how to launch a bookkeeping business
Access the training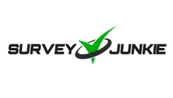 Earn Cash Taking Surveys
Join a community of 20M+ lifetime members who have been paid $76 million to date.
Sign up today