Side hustles that can generate $1,000 per month include ridesharing services like Uber, where you can earn money by providing transportation. You can also rent out spare space in your home through platforms like Airbnb or Neighbor.
Freelancing is another opportunity to boost income by leveraging your skills in various industries on platforms like Upwork and Fiverr.
Let's explore these side hustles and more to help you figure out one that fits your needs and lifestyle while enabling you to bring in an extra $1,000 or more per month.
Popular side hustles to consider
Earn Great Pay Working From Home
Free 3-class intro teaches you how to launch a bookkeeping business
Access the training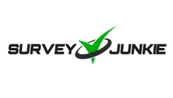 Earn Cash Taking Surveys
Join a community of 20M+ lifetime members who have been paid $76 million to date.
Sign up today
Key takeaways
The amount you can earn from a side hustle varies widely based on factors such as the type of work, your skills, availability, location, and more.
Some side hustles, like ridesharing with services such as Uber, renting out your space through platforms like Airbnb, or freelancing in diverse industries, offer significant income potential.
You can explore one side hustle option and gradually increase your time commitment and/or investment and work toward a consistent four-figure monthly income from your side hustle.
If you are trying to balance a side hustle with a full-time job, make sure to also maintain a work-life balance. Understanding your employer's rules, managing available time, and avoiding burnout are key considerations to ensure both income sources can coexist harmoniously.
6 Side hustles that could earn $1,000 per month
The amount of money that you can make from a side hustle is going to depend on many factors, including the type of work that you choose to do, the time you can spend doing it, the job skills you can bring to the table, and your geographic location.
There are plenty of options for side work that could earn you at least $1,000 on a monthly basis. If you are trying to figure out how to make money, here are some of the best side hustles that could produce a good amount of income for you.
1. Increase your income with ridesharing services
Ridesharing has surged in popularity as a go-to side hustle for those seeking extra cash. Getting started with a ridesharing service is straightforward. You simply sign up to offer transportation to passengers, who book your service via a mobile app.
To start generating income through ridesharing, you can sign up as a driver with platforms such as Uber, one of the most widely utilized apps for booking rides. Upon registration, you begin earning compensation for the services you provide in accordance with the terms established by the rideshare service.
For instance, with Uber:
You earn a fare for providing a ride, executing a delivery, or fulfilling a shopping order. Your earnings could include a base fare plus additional pay based on the time and distance traveled. Alternatively, you might be offered an upfront fare based on your destination. The specifics can vary depending on the city.
You could earn extra through various promotions. For example, surge pricing comes into effect when there's high demand for rides or deliveries, allowing you to earn more.
Completing a certain number of trips could qualify you for additional earnings through "quests."
Being in a promotional zone could enable you to earn more money through Boost+.
You get to keep all the tips that customers give you. This can significantly improve your overall earnings.
Keep in mind that Uber doesn't disclose how much drivers make since the company indicates that earnings depend on where, when, and how often you drive.
2. Turn your passion for pets into income
If you love pets, you can turn that passion into income by offering pet sitting or dog walking services.
You can reach out to people in your neighborhood and let them know that you are offering these services. Platforms like Rover or Care.com also help you connect with pet owners in need of this extra support.
Rover offers services such as pet boarding, house sitting, doggy daycare, drop-in visits, and dog walking. Rover ensures the safety and satisfaction of its sitters and clients by implementing several measures. All sitters pass a background check and provide a detailed profile and personal information. The platform offers reservation protection for every booking and provides 24/7 support for pet parents and sitters.
Learn more in our Rover review.
3. Profit from your extra space
If you have extra space in your home, you could make some passive income by renting out that space.
To attract potential renters, it's essential to enhance the appeal of your space. This strategy is particularly effective if your property is located in a popular tourist destination or if you offer a climate-controlled space suitable for storing items for people.
The next step is choosing a platform to advertise your space. This choice should be based on the intended usage of your space. For example, you could:
Rent out a room in your home full time or on a short-term or periodic basis using Airbnb
Rent out storage space or parking space through Neighbor, for people who need to store their things, cars, or boats
Additionally, you should have safeguards in place to mitigate potential losses. These could include security deposits and cleaning fees.
Airbnb can simplify this process, as it provides a verified system for reviewing potential renters. This can give you peace of mind and make the process of renting out your space more straightforward and secure.
Neighbor also helps you with this as it provides $1 million host liability protection and ensures secure, automatic monthly payments. It also offers more control over location and month-to-month contracts without complicated pesky paperwork.
Learn more in our Neighbor review.
4. Make extra money through freelance work
Freelancing is another great side hustle to make extra money, since you can use skills that you already have. You could provide freelance work for clients in various industries, including the following:
Photography
Data analysis
Freelance writing
Proofreading, copy editing
Bookkeeping
English teaching
Graphic design
Affiliate marketing
Babysitting

Project management
Digital marketing consultation
App development
Social media management
Accounting
Programming
Videography
Podcast producing
Virtual assistance
Some industries could also help you make this extra money from home. For example, by becoming a freelance writer, you can make money online and potentially work on your own schedule.
Keep in mind that some jobs might require more skills than others. For example, you may need to know programming languages to be an app developer or a web designer. You may need typing skills, along with calendaring and phone skills, to be a virtual assistant.
Jobs that require higher skills typically pay more, which can help you make an extra $1,000 a month, even if it's a part-time job. For example, a freelance data analyst might expect to make between $20 and $50 hourly, while acting as a public relations consultant could earn you between $50 and $100 hourly.
Platforms like Upwork and Fiverr are online marketplaces that bring together people with a wide variety of skill sets and connect them to paying clients:
Upwork allows freelancers to provide one of more than 90 available services, such as graphic design and copywriting. As a freelancer, you can submit proposals for freelance jobs posted by clients and also list one-off services, like logo design or transcription. Upwork is generally the go-to for larger projects with long-term relationships.
Fiverr lets freelancers post gigs that start at $5. Fiverr is better for smaller tasks that don't require a lot of back and forth between you and the client. You have the flexibility to structure your service offerings in tiers, each with its own distinct pricing. This allows you to cater to a wider range of client needs and budgets.
Learn more in our Fiverr review.
Bookkeepers Benefits
Free 3-class intro teaches you how to launch a bookkeeping business
#1 most profitable business as described by Entrepreneur Magazine
Supplement your existing income or even replace your current job
You don't need to be a math savant or have an accounting degree
5. Earn money from home with dropshipping
Dropshipping, a form of online business for retail fulfillment, can help you earn money on the side without leaving your home. In essence, dropshipping involves selling products that are shipped directly from the manufacturer or distributor to the customer.
For example, you might sell printables on Etsy or Amazon or on an online store you build using Shopify. When someone buys it, you'd arrange to have the item sent but would never physically handle the item yourself — it would go right to the customer.
Success in this form of e-commerce depends on your ability to carve out a unique niche and attract customers. It also depends on your marketing prowess in promoting the products you sell. Establishing connections with manufacturers and securing a reliable product source can also help you maintain your own business.
Despite its potential benefits, dropshipping comes with certain risks. These include a lack of control over the supply chain and product quality. The industry is also highly competitive.
6. Turn your handy skills into a handyperson service
If you have the skills to perform basic home repairs or maintenance tasks, you could start a local business to monetize these skills by offering your handyperson services. Platforms like Thumbtack serve as a bridge, connecting you with individuals seeking professional assistance.
The income you can generate from this side gig largely depends on the complexity and demand of the tasks you can handle. For instance, if you're a skilled carpenter specializing in cabinet construction or are a proficient plumber, you could expect higher earnings compared to someone performing simpler tasks, such as fixing a jammed door handle or power washing a grimy house.
Before starting a business as a handyperson, you should familiarize yourself with any licensing regulations related to home improvement work in your area. Additionally, ensure you know which tasks require a permit, to avoid legal complications.
Learn more in our Thumbtack review.
Other side hustles to make extra money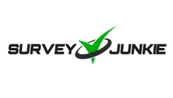 Earn Cash Taking Surveys
Join a community of 20M+ lifetime members who have been paid $76 million to date.
Sign up today
Play Games. Take Surveys. Earn Cash.
It's That Easy!
Learn More
Tips for balancing your side hustle with your job
A side hustle can be an excellent strategy to earn good money and achieve your financial goals. However, it's crucial not to risk your primary income source. Balancing your full-time job and side gig requires hard work and careful consideration of the following factors:
Consider employer's policies: Understand your employer's rules regarding freelancing within the same industry or working for competitors. This knowledge is vital to avoid conflicts of interest and protect your money.
Manage your time: Evaluate how much spare time you can allocate to your side hustle without affecting your full-time job. Will it necessitate reducing hours at your regular job? Could this impact your performance or chances for advancement?
Watch out for burnout: Continuous work can lead to stress and burnout, which could affect your performance. It's important to manage your workload effectively to maintain a healthy work-life balance.
Consider starting your side hustle gradually, dedicating a few hours each month initially. As you attract more potential clients, you can progressively increase your commitment based on the impact on your primary job and personal life. Remember, the goal is to maintain a balance that allows you to make a lot of money without adversely affecting your full-time job or personal life.
Side hustles FAQ
Can I actually make $1,000 or more from a side hustle?
There are some side hustles that might enable you to make $1,000 or more per month. For example, if you rent out a room in your home on Airbnb for a week or more at $150 per night, you could hit this target quickly. Your skills, ability, and the time you have to devote to your side hustle will determine if you can hit a four-figure monthly income.
Can I start a side business with $500?
You may be able to start a small business with $500. In fact, getting started with many side jobs, such as freelancing on Fiverr or driving for Uber, have minimal startup costs, if any at all, as long as you have a car or the equipment you need to perform your freelance work. It's often a good idea to start small with a minimal investment in your business, then invest your profits into it to grow it.
How can I increase my income from my side hustle?
There are a number of ways to increase your income from a side hustle. One option is to devote more hours to the side job you're doing. Another option is to develop your skills, so that each hour you work is more lucrative. For example, if you are freelancing, you could try to develop a talent in a particular niche that is higher paying, such as writing technical manuals versus simple blog posts.
Side hustles that make $1,000 per month: bottom line
Finding a side hustle that pays $1,000 or more per month is possible, but it's going to require some dedicated effort on your part. Consider trying out the different options, including driving with a ridesharing service, renting out extra space in your home, dropshipping from home, or more. You can also explore more options in our list of the best night side hustles if you have a day job.