As you prepare for retirement, the cost of living is probably on your mind.
After all, you should feel confident you have enough saved cash before you stop working. Choosing the right location to spend your golden years is a key factor in getting the most out of the dollars you have.
South Carolina is an attractive landing spot for retirees, and your money can go even further if you opt for the right city in the Palmetto State.
Following are five cities in South Carolina where your money will stretch further. Each city has unique offerings and local culture. 
Living in one of these places might help reduce your financial stress so you can enjoy retirement.
Note: All rental and housing prices come from RentCafe data unless otherwise noted.
Sumter
Sumter is a small city that offers residents a complete lifestyle, with plenty to discover and explore.
Whether you want to learn about the town's history at museums, enjoy a lazy day at the park, or attend a local festival, Sumter has you covered. 
The city offers a small-town feel with big-city perks, like amble shopping.
Thanks in part to the proximity to state parks and other natural areas, many of the activities in the city — hiking, walking, swimming — are free.
The average rent price is $1,039. If you want to buy a house, the average cost is $278,168.
Gaffney
Gaffney's catchphrase is "Small Town, Big Adventure." The city lives up to its name.
Gaffney offers a slow-paced life with plenty to enjoy, which can be a great combination during retirement. Want to try acting in retirement, or simply support the arts? The Gaffney Little Theatre gives you the chance to do both.
The average rent price is $930 for an apartment. While RentCafe doesn't list the median home price, Best Places says it's $143,300.
With a $2,000 monthly budget, it's possible to have a great life in Gaffney.
Pro tip: Before settling into one of these cities, take a vacation there to see if you like it. And consider paying for things with a great credit card that can help you earn travel rewards.
Florence
Florence's slogan is "Full Life, Full Forward." It's easy to see how that's possible in this city.
Impressive trails run through the town and create cohesive access to nature for every resident. You can also support the Florence Little Theatre or visit the Florence County Museum.
It's easy to see why Florence attracts residents of all ages, including retirees. Niche says the median rent price is $796, while the median home price (per Best Places) is $197,600.
Columbia
If you crave a bit more action, Columbia is a good choice. South Carolina's capital city is also the second-largest in the state.
Here, you will find many options for eating and shopping. Visit the South Carolina State Farmers Market or spend some time at the Columbia Fire Department Museum.
The average rent price is $1,366. But you can likely spend even less if you opt for a smaller space. RentCafe does not list a median home price, but Best Places says it is $204,100.
North Charleston
With a population of nearly 120,000, North Charleston is bigger than some of the other cities on the list. It might be a great fit if you're looking for an affordable city where you can live near the coast.
In your free time, visit the museums in the city, attend the North Charleston Coliseum & Performing Arts Center, or take advantage of the abundance of nature.
The average rent in the city is about $1,534, which doesn't leave a lot of room for other expenses in a $2,000 monthly budget. But if you are willing to live in a smaller space, you might be able to manage things here.
Once again, RentCafe does not list a median home price. However, Best Places pegs it at $272,000.
Bottom line
South Carolina offers excellent weather, a lot of free activities, and a slower pace of living than many places.
The state is a good choice if you want to keep more money in your bank account. You might be surprised by how far your money can stretch in South Carolina.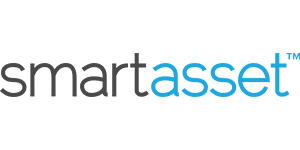 Smart Asset Benefits
Get matched with fiduciary financial advisors
Advisors are vetted and certified fiduciaries
Take the mystery out of retirement planning
Their matching tool is free
Paid Non-Client Promotion