Building an emergency fund or saving for a big purchase are common reasons to open a bank account. Although opening a traditional savings account might be your first thought, you may want to consider another type of account.
If you place your savings into a certificate of deposit account, you could end up earning a higher interest rate than what you'd get with a high-yield savings account. CDs are designed to keep your money safe and earning interest for a set time period. The longer you commit your money to the account, the more that amount will grow.
Here is a look at how CDs work and everything you need to know before deciding whether this type of account is right for you.
What is a CD (certificate of deposit)?
A CD is a special type of account offered by banks and credit unions. It provides you with a safe place to hold your money for a set period of time. In exchange for doing this, the bank offers you an interest rate or annual percentage yield that is often higher than what you would find with other accounts, such as high-yield savings or money market accounts.
APY is the amount of interest earned over the course of a year when compounding is applied. Many types of CDs will compound interest during the length of time you've agreed to keep your money in the account. The more often interest is compounded, the more money you earn.
How do CDs work?
When you open a CD account, you can choose from several types of accounts. Each will have a time frame for keeping your money in the account, an interest rate or APY with information about how often interest is compounded, and penalty fees you may face if you choose to take out your money before the CD reaches maturity.
You'll find lots of time frame options for CDs, from months to years, and you can shop around for a CD term and interest rate combination that works for your goals. Most banks offer different types of interest rates for CDs, ranging from a fixed rate that won't change from start to finish, to a variable rate that will rise and fall according to the bank's guidelines, to an adjustable rate that may allow you to request a rate increase should interest rates go up before the end of the term.
Typically, you'll see higher rates offered for longer CD terms or large deposits and lower rates with shorter-term CDs. But if you're hesitant to invest all your money into a CD with a years' long term, you can also choose to open multiple CDs with different maturity dates and divide your money between them. This process is called CD laddering. For instance, instead of investing $6,000 in a five-year CD with a 1.35% APY, you might invest $2,000 in a one-year CD with a 1.10% APY; $2,000 in an 18-month CD with a 1.15% APY; and $2,000 in a three-year CD with a 1.20% APY. Building a CD ladder lets you get the benefits of a higher interest rate without a longer-term commitment.
CD rates in general tend to be higher than those you'd get with savings or money market accounts. That's because banks want to encourage customers to keep their money within its organization. Banks earn money by lending to businesses and customers. To encourage people to commit money to a CD, banks often apply higher interest rates than for other types of savings products.
Despite the fact that the financial institution is looking to use your money to make loans to other people, your money is generally safe earning interest in a CD — so long as you open an account with a bank insured by the Federal Deposit Insurance Commission or a credit union insured by the National Credit Union Share Insurance Fund. Both offer deposit insurance — up to $250,000 of your money in your account is protected should the bank not be able to provide the money when you want it or when the CD matures.
The benefits of opening a CD account
One great benefit of opening a CD account is that you'll earn money simply by placing money into an account and committing to keeping it there for a while. Your money is working for you while sitting safely in an account that adds more money to your balance regularly. Also, paying a penalty for withdrawing your money early is a good incentive to keep it where it is.
CDs are also generally safe. Even if a bank goes out of business, the money you deposited and all the interest you earned is insured by the federal government (assuming your CD is with an insured bank or credit union). You'll also know exactly how much interest you're earning and when it is applied. CDs are both predictable and reliable investments.
Finally, there are so many types of CDs offered by online, national, and local banks and credit unions, you can shop around for the best certificate of deposit accounts that make the most sense for what you want to accomplish with your savings.
The drawbacks of opening a CD account
The main drawback of opening a CD account is that you have to wait until the account matures to access your money. As stated above, this is a good deterrent to dipping into the funds whenever you want. But there may be an emergency situation in which you need that money immediately. While you may be able to pay a withdrawal penalty to get money out of a CD, the process could be a hassle.
Another drawback of keeping your money in a CD is interest rate fluctuations. If you choose a fixed-rate CD and rates go up, you won't earn interest at the new, higher rate. On the other hand, if you have a variable rate CD and rates go down, you could end up earning much less than you anticipated.
CD account vs. traditional savings account: What's the difference?
Traditional and online savings accounts work well for most people's savings goals. These accounts are easy to set up, especially if you already have an account with the same bank. That makes it simple to connect existing checking accounts or other types of accounts so you can easily deposit and withdraw money.
Even if you choose a new bank for a savings account, you can deposit or withdraw cash whenever you like. The only restrictions are under Federal Regulation D, which allows only six deposits or withdrawals made via online/mobile banking, phone, or fax. However, this regulation was suspended temporarily as of April 2020.
A traditional savings account may earn a small amount of interest, though high-yield savings accounts will likely offer a higher APY. Like a CD, banks usually offer rates that are compounded at various times. Over time, you can add money to a traditional savings account and, as interest is compounded, earn on the growing balance of both your deposits and interest earned.
When you open a CD, you make a one-time deposit into that account and commit to keeping that money there for a set time period, which can range from months to years. In return for leaving your money in the account, the bank pays interest that is often higher than what it offers for a traditional savings account. You can take out your money before the CD matures, but you'll have to pay an early withdrawal penalty fee.
FAQs about CDs
Are CDs a good investment?
CDs are generally a safe, low-risk investment. If the interest you earn is good and the terms suit your needs, investing money in a CD can be a good thing. It all depends on what you want to accomplish by saving your money in a CD. If you are thinking about opening a CD, make sure you shop around for the best CD rates and terms to find the right financial product for you.
Can you lose money in a CD?
Most likely, you won't lose money in a CD if your bank or credit union is federally insured. This means that if the bank were to fail, the federal government will insure up to $250,000 in your CD. The amount you deposit into the account will be returned to you when the CD matures. If you've chosen a CD with a variable interest rate, the amount of interest earned may go down while the account is accruing interest, but this isn't a loss of money. It's a reduction in the amount of new money earned.
How much money should you put in a CD?
That all depends on your situation. Most CDs don't have a minimum deposit. Many banks offer higher interest rates for larger amounts deposited in a CD. You'll also want to keep in mind that your money will not be accessible, so make sure the amount you invest in a CD is money you can afford to have out of reach for the length of the term.
Are there better options than a CD?
If you're looking for a higher rate of earning for your dollar, investing in the stock market is an option to explore. Those investments can pay more than you'd earn in interest with a CD, but there is a risk of losing money. High-yield savings accounts are also a good option. Their interest rates may not be as high as a CD's would be, but many banks offer comparable rates. For example, the Aspiration Spend & Save account offers an APY up to 1.00% (as of May 9, 2023). With a savings account, there are no fixed terms to worry about, so you'll also be able to add and take out money if needed for an emergency.
The bottom line on CDs
CDs can be a great tool for earning interest on money you want to keep safe for a good length of time. The rate you earn is often higher than with savings or money market accounts, but you won't have easy access to the cash you deposit, can't add to the amount in the account, and will likely have to pay an early withdrawal penalty if you need that money before the end of the CD term.
As always, take some time to think through your financial goals for the money you want to put aside for savings and shop around for the best banks and accounts that will work for your situation. There are lots of CD accounts available with traditional and online banks and credit unions. And they're all competing for your business. The choice of who you give it to is entirely up to you.
Disclaimer: All rates and fees are accurate as of May 9, 2023.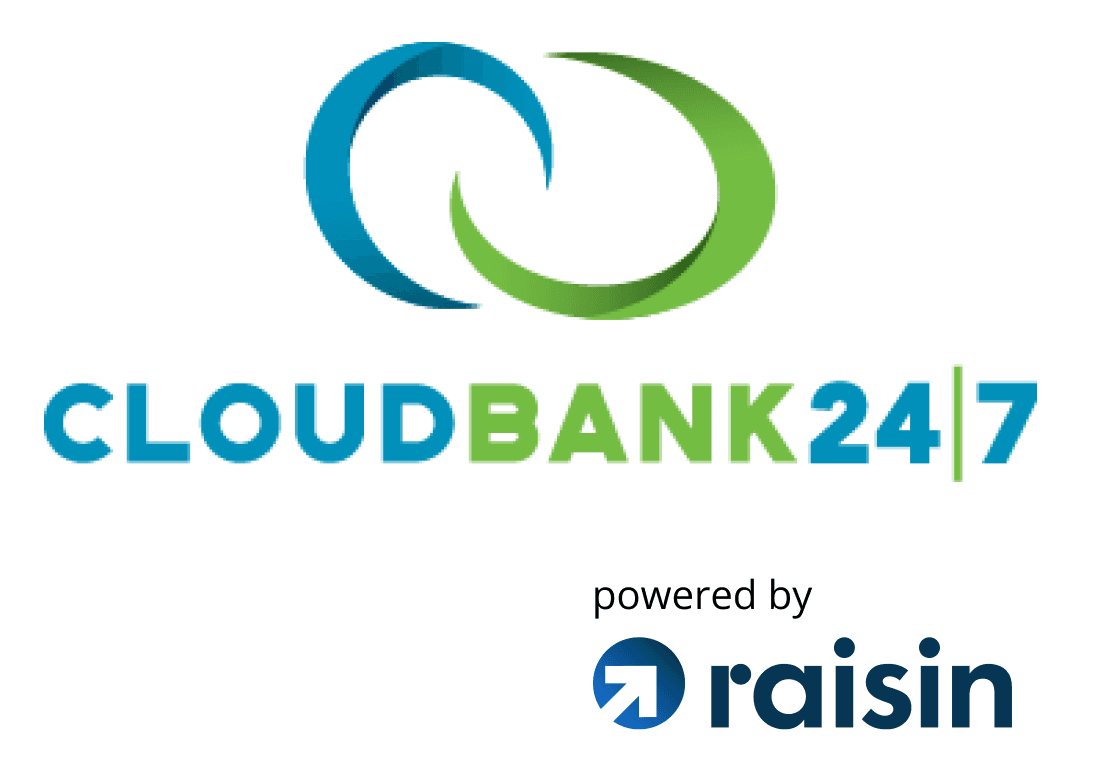 CloudBank 24/7 High Yield Savings Account Benefits
Incredible 5.26% APY1 to boost your savings
Interest is compounded daily and posted to your account monthly
Enjoy 24/7 online access to your account and funds
FDIC insured through Third Coast Bank SSB, no fees, $1 minimum deposit