Saving money for retirement has long been a challenge for many families. Having enough for retirement isn't always easy, and these days even those who have done well are having difficulty finding ways to boost their bank account.
A recent survey conducted by Bankrate found that it's even harder now than it was a few years ago. It found that 55% of people are not saving enough to where they will feel financially comfortable.
Why are Americans struggling to save for retirement? There are a few key reasons.
Inflation
One of the biggest reasons for the lack of savings ability is inflation. About 54% of consumers reported that the rising cost of goods had led them to put more towards their budget and less towards savings than they did last year.
Data from the U.S. Bureau of Labor Statistics (BLS) shares that the Consumer Price Index increased 7.7% over the previous 12 months ending in October 2022.
That's a significant amount of additional costs associated with utility costs, food, services, fuel, and other needs.
Stagnant income
Another key factor is the lack of growth in income. About 24% of respondents to the survey found that their income stayed the same or even fell over the previous year.
The U.S. Census Bureau found that the real median income in households was $70,784 in 2021 — not much different from the $71,186 in 2020.
While data from 2022 is not available yet, many consumers are reporting that they didn't get a large enough raise to overcome inflationary pressures this year.
As prices rise and incomes do not match that increase, many consumers have to pull from savings to offset their costs and maintain their quality of life.
New expenses
Consumers also noted that they had new expenses to cover that they may not have had in the past.
While the survey did not specify the types, 24% of respondents said that new costs were a contributing factor to their ability to put money into savings for retirement in the last year. That could be related to new loans, higher transportation costs, and increased food prices.
A survey from McKinsey points to increased spending in early 2021 as people were coming out of the pandemic and pulling money from savings to meet new needs.
Increasing credit card debt was also evident, especially among high-income consumers and millennials.
Debt repayment
Debt repayment is another factor that plays a role in the ability to save. The survey found 23% of people couldn't put as much into savings because they had to focus on debt repayment.
That could be due to increasing credit card debt, new loans, or paying down existing loans that may have had interest rate increases.
Student loans are another factor. Though student loan payments may be on hold for some people, in 2021, 12% of borrowers are still behind on their loans.
Of those with student loan debt, 96% are from their own education, but some people had education debt from others, such as their children.
Others have home equity, credit cards, and personal loans they use to pay for education expenses to factor in.

They want more cash
Another group said they did not save as much for retirement because they want to have more cash on hand. The survey reported that 22% of this was a factor in their inability to save.
Some may wish to hold cash on hand as a way to build up an emergency fund. If employees are worried about their job or unexpected expenses from other needs, they may want to hold onto more cash instead of investing it into long-term savings.
Additionally, having cash available helps to fund short-term goals, such as covering the cost of going back to school or making a significant change in career paths.
Market volatility
Not everyone putting money into their retirement account is doing so with money from their paycheck. Rather, some rely on the outcome of their investments.
The survey found that 18% of people couldn't save as much as they wanted in the last year due to market volatility. That could mean that their portfolio did not perform as it should have or what they hoped it would.
A quick look at the stock market shows this is very much a viable concern. The 2022 stock market has been one of the most volatile in recent history.
With the S&P; 500 dropping nearly 20% at one point and the Nasdaq 100 down nearly 30% (year to date), those relying on stock performance to fuel retirement goals are concerned.
They don't need or want more
About 7% of people reported that they didn't add to their savings account for other reasons, including that they just didn't want or need to contribute to their account.
There's no real indication as to why this is, but it could be due to a lack of focus on future goals or the desire to focus on spending goals now.
Some people are comfortable where they are in terms of savings. The key here is that these individuals decided not to put money into their retirement accounts for some reason. Another 5% of people reported other reasons for not saving.
Bottom line
The survey provides a wide range of insights into retirement savings this year, including that about 71% of boomers didn't feel that they put enough into savings. By comparison, Gen Z was the least likely to report they didn't save enough.
From inflation to the stock market, a lack of financial flexibility could be one of the biggest concerns for people looking for a way to put money aside for retirement.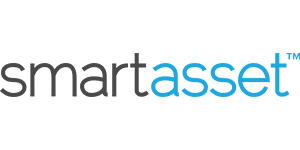 Smart Asset Benefits
Get matched with fiduciary financial advisors
Advisors are vetted and certified fiduciaries
Take the mystery out of retirement planning
Their matching tool is free
Paid Non-Client Promotion