A side hustle is a great way to explore something you are passionate about while making extra money. However, whether you've started a travel blog or are selling clothes on Poshmark, you'll need to find a way to balance your side-work life with your full-time job. Here are some tips to help you be successful in both.
Choose something you're passionate about
There's a fine line between a side hustle and just a part-time job. You can always get a part-time job as a bartender or in a retail store to make a little extra cash. But a side gig is something you could eventually turn into a small business and may eventually bring in enough income to help you leave your full-time job.
To succeed, your side gig should be something you are passionate about. If you're doing something you love and are invested in with your whole heart, you'll be happier with your side work, and it won't feel like just another job you have to do. It will be less likely to lead to burnout.
Create a schedule
Juggling the responsibilities of a full-time job and a side gig can be a struggle. That's why it's essential to create a schedule to help you stay on track and not jeopardize your productivity at your day job or your side hustle.
You can set your schedule daily, weekly, or even monthly, whatever works best for you. With a schedule in place, you are less likely to get overwhelmed. Having a schedule can also help you set boundaries so that you're not working constantly, just when you're scheduled to.
Set small, attainable goals
Sometimes having lofty goals and a long list of what you want to accomplish in your side-work life can be overwhelming. If you set smaller, more attainable goals, you'll find it easier to achieve them.
For example, instead of setting a goal of earning an extra $20,000 a year with your side gig, break your income goals down monthly. The first month you start your side hustle, shoot to earn $1,000 per month, then $1,500 the next month, and $2,000 by the fourth month. Then you can add small steps to reach those monetary goals as you move forward.
Include your family or friends
Spending quality time with your family members or friends is easier if they are included in your side gig. For example, you can start a travel blog with your husband. Or, if you're selling things online, you can enlist your kids to help package the items for shipping or take them shopping with you for items to resell.
Have discipline
If your goal is to turn your side gig into a profitable business and you only have a limited amount of spare time outside your full-time job, you must be disciplined enough to stay on schedule and get your side work done.
Treat your side gig like a regular job with set work hours. If your friends invite you to go boating on a Saturday when you had planned to work on your side gig, you may have to take a rain check.
Maximize your time
By creating a schedule for balancing your full-time job with your side work, you may find pockets of time within your workday that you can use to help you grow your side gig. You can listen to a podcast related to your side hustle on your commute to work. Or, on your lunch break at your day job, you can watch YouTube videos about how other side hustlers became successful.
Reduce distractions
In this day and age, everyone can get distracted by the various rings and pings our phones and computers make. Turn the notifications off! That way, you'll be better able to focus on the task at hand, whether at your 9 to 5 or your side gig.
If you use Apple products, you can set the focus on your laptop to "Do Not Disturb," which will shut down notifications on all your linked Apple devices for the time you specify. Apps like RescueTime, Freedom, Focus, and Forest can also help you block distractions and stay on task.
Delegate and outsource
When you have a side gig you're passionate about, it can be hard to let go of some of the work and trust others to do a good job with it. But it also can be hard to do everything involved with your side hustle while maintaining a full-time job. Try delegating tasks you may need more time or expertise to tackle.
For example, if you are starting a blog but need more knowledge of WordPress and website design, consider outsourcing the design of your site to a friend who does graphic design or hiring someone on a freelance marketplace like Fiverr.
Get advice from other side hustlers
You can learn a lot from other people doing the same side hustle you are interested in. If you're considering becoming a freelance writer, virtual assistant, social media manager, travel blogger, or Amazon influencer, a simple search on YouTube will provide you with many video tutorials from people already working in your field of interest. You can also connect with other business owners in your field on LinkedIn.
There are hundreds of side hustle-related podcasts you can listen to while you're cleaning the kitchen or driving to work too. You can gain a lot of knowledge or new skills from the resources available without spending a dime.
Make time for yourself
Trying to balance the demands of a full-time job and a side hustle can be exhausting, especially if you also have a family to take care of. You won't be able to get anywhere if you work yourself to death. Taking a little time for yourself each day is important so you maintain something resembling a work-life balance.
Take a morning walk before you start your day, or shut your computer down at 10 p.m. and have a glass of wine before you head to bed for the evening.
8 flexible side hustles to consider
There are several reasons why you may want to start a side job. Maybe you need to pay some bills, your student loans, or save to take an epic trip abroad. Or, perhaps, you want to start a side hustle that could eventually grow into a full-time gig so you can quit working for someone else. Maybe you just need some extra income to make ends meet.
Whatever your reason may be, plenty of side hustles are available for you to consider.
Here are eight of the best side hustles you can do with flexible schedules.
Freelance writer
Social media manager
Rideshare driver for Uber or Lyft
Graphic designer
Online reseller
Blogger or podcaster
Career coaching
FAQ
Are side jobs worth it?
If you choose a side hustle you enjoy and are passionate about, and the extra work doesn't compromise your well-being, then it can definitely be worth it. Think of it as more of a hobby that you make money with rather than a job. Plus, several side hustles can lead to full-time gigs that may bring in enough income to quit your 9 to 5 job.
What are some side jobs that you can do online?
There are plenty of side jobs that you can do online. If you are wondering how to make money online, some options include being an Amazon reseller, virtual assistant, social media influencer, blogger, proofreader, transcriptionist, or voice-over talent.
What are the cons of side jobs?
One of the main disadvantages of a side job is that it can get stressful trying to balance a full-time job, side hustle, and personal life obligations. It's important to remember that your side gig is just something you do in your free time. You don't want it to interfere with your ability to do the job that provides your primary source of income or take away time with your family.
Bottom line
Having a side hustle while you have a full-time job doesn't have to feel like you are working all the time. If you take the proper steps to balance the responsibilities of your day job with your side business, you can achieve success in both pursuits. The first steps are to find a side hustle you are passionate about and then create a schedule for when you have free time to work on it.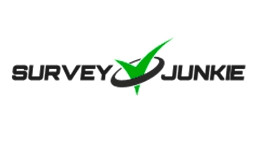 SurveyJunkie Benefits
Over $55,000 paid to members daily
Earn up to $130 a month taking 4 or more surveys daily
$76 million paid out to date
20M+ lifetime members and BBB accreditation