The price of eggs has more than doubled across the U.S. over the past two years.
According to the Bureau of Labor Statistics, the average price of a dozen eggs was $4.21 in February 2023. By comparison, the price for a dozen was $2.01 back in February 2022 and $1.60 the year prior.
So, even though prices appear to be falling — they're down from their $4.82 peak in January — those looking to save on groceries may still be skipping the eggs.
To help you avoid a future with very sad breakfasts, we looked for the best egg prices at 15 major grocery chains across the country to find the cheapest dozen and listed them from the most to least expensive.
Note: Prices pulled March 31, 2023. National chain prices are from stores in New Jersey, which had the nation's median egg price at the end of 2022.
15. Publix
Publix was founded in Florida and has expanded to operate more than 1,300 stores across the South.
The store's largest presence is still in the Sunshine State. While price varies by city, a dozen large, Grade A Publix brand eggs are on sale for $5.09 at Jacksonville, Florida, area stores. That's the highest on our list.
However, these hefty prices may have something to do with where the majority of Publix stores are. According to data compiled by Instacart, Florida had the second-highest egg prices in the country at the end of 2022, with the rest of the South not far behind.
Of the states with a Publix, South Carolina had the best median egg price at the end of 2022. A Publix in the state's capital is selling eggs for a more-affordable $3.69.
14. Safeway
Safeway — which primarily operates stores in the western U.S. (including Alaska and Hawaii) — was on the pricier end of the spectrum as well, but does offer many cage-free and organic options for customers to choose from.
Safeway's largest presence is in California. Though price varies by location, their cheapest dozen at an Oakland, California, location is Lucerne Farms cage-free eggs for $4.99.
Eastern Safeway shoppers may have better luck. In Alexandria, Virginia, (a city with 37 Safeways) you'll find a dozen Grade A large eggs for $4.49.
13. Trader Joe's
Trader Joe's is a great option if you're shopping for specialty or interesting seasonal products at excellent prices — especially since the store now operates in 42 states plus Washington, D.C.
However, it's not the best option if you want cheap eggs. The best bargain Trader Joe's has on its website is a dozen pasture-raised large brown eggs for $4.99.
12. Foodtown
Egg prices at Foodtown — a chain in the Northeast with stores across New Jersey, New York, Connecticut, and Pennsylvania — are on the higher end.
While availability varies by location, the North Arlington, New Jersey, Foodtown is selling a dozen Grade AA large eggs (Foodtown's house brand) for $4.69.
An 18-pack of Foodtown-brand eggs was listed at $7.09.
11. Stop & Shop
Stop & Shop — a regional giant in the Northeast with stores in Connecticut, Massachusetts, New Jersey, New York, and Rhode Island — landed on the pricier end.
Of the states Stop & Shop serves, Massachusetts has the best median egg price. Stop & Shop's cheapest dozen of large eggs in Mansfield (a Boston suburb) is Born's free-range brown eggs at $4.49 per dozen.
10. Costco
Those in the market for a lot of eggs (the egg-dying season is rapidly approaching, after all) can also try Costco — but the eggs are a bit pricier here.
The nationwide wholesale giant is selling five dozen Grade AA eggs for $18.71, which comes out to $3.74 per dozen. Shoppers can also grab an 18-pack of Grade A large eggs for $7.01.
Pro tip: To save more on your next bulk shopping run, check out the best credit cards for Costco shoppers.
9. ShopRite
Another Northeast giant, ShopRite operates stores in Connecticut, Delaware, Maryland, New Jersey, New York, and Pennsylvania.
The chain's best deal on eggs is a dozen from Eggland's Best for $4.19. For those looking to save by buying in twos, the retailer also offers a two-dozen box for just $6.99, or about $3.50 per dozen.
8. Amazon Fresh
Amazon Fresh delivers to 42 cities across eight U.S. states. For Prime members who are eligible for this delivery, the retail giant is selling a dozen Grade A large eggs from its Whole Foods 365 brand for $3.39 a carton.
Amazon also sells a cage-free product for around 15 cents more per egg.
7. Target
Known for its eclectic array of goods and massive number of stores (it operates more than 1,800 and has at least one location in every state), Target has one of the best deals on eggs.
The retailer is selling a dozen Grade A large eggs from house brand Good & Gather for $2.99 a carton in the Trenton, New Jersey, area.
6. BJ's
BJ's Wholesale Club operates more than 200 warehouses, primarily along the East Coast.
The best deal on eggs currently available to BJ's members is the Wellsley Farms five-pack (60 eggs total) for $13.99, which averages to $2.80 per dozen.
Those looking for free-range eggs can nab a 24-pack for $6.99.
5. ​​Sam's Club
Sam's Club — a members-only retail giant owned by Walmart that operates nearly 600 stores across the U.S. and Puerto Rico — has several great egg deals for those looking to buy in bulk.
Members in the Trenton, New Jersey, area can purchase 7.5 dozen (90 eggs total) Sauder's Grade A large eggs for $20.82 (which comes out to about $2.78 per dozen).
Those looking to buy organic can also nab a 24-pack of Member's Mark cage-free eggs for $5.38 (or $2.69 per dozen).
If you're a bulk buyer and don't want extra packaging, Sam's Club is your best option.
Pro tip: If you're looking to save on groceries by purchasing basics in bulk, consider downloading one of the best budgeting apps to keep you on track.
4. Hy-Vee
Hy-Vee — which operates nearly 300 grocery stores across the Midwest — has the lowest price for a one-region chain, selling a dozen Grade A eggs from brand "That's Smart!" for just $2.69.
The grocery chain's store brand Hy-Vee Grade A large eggs are a bit pricier at $4.59 for a dozen.
3. Kroger
Kroger operates more than 1,200 stores across the country, mostly in the South and Midwest.
The retail giant is currently selling a dozen large white eggs (from its store brand) for just $2.59. Those looking to stock up can nab an 18-pack for just $3.79.
2. Aldi
Aldi — a national chain with locations all across the U.S. (nearly 2,300 of them) — currently has a bargain running on a carton of Grade A large white eggs, selling a dozen for just $2.35.
For those who are a bit more particular about the type of eggs they prefer to eat, the chain is selling cage-free eggs for $2.85 a dozen, and organic cage-free eggs for a dollar more.
1. Walmart
No matter where you live in the U.S., there's a good chance you're close enough to a Walmart, given that the massive retailer operates more than 4,700 stores nationwide.
And that's great news for all of us, considering Walmart has the most affordable eggs out of all the top retailers on our list. You can nab a dozen Grade A large eggs from the retailer's Great Value brand for just $2.12.
Bottom line
If you're looking to stop overspending, you should consider buying your eggs from Walmart, Target, Aldi, or a regional chain with a good price.
Our recommendation? If you're looking to buy in bulk and minimize packaging waste, Sam's Club ($2.78 per dozen) is your spot. If you're purely looking to save, you can't beat Walmart's $2.12 for a dozen eggs.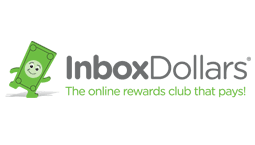 Inbox Dollars Benefits
Get a $5 bonus when you register with your email
You could earn money by taking surveys or making online searches
Over $80 million paid to members so far - how much can you earn?