More shoppers are looking for ways to save on groceries thanks to inflation. That's where Costco can come in handy. The big-box mecca has affordable prices on everything from food and beverages to clothing and wine.
Fortunately, you don't have to sacrifice quality to save your hard-earned cash, thanks to Costco's amazing sommelier team, which has brought a plethora of delicious wines to warehouse shelves.
Get a protection plan on all your appliances
Did you know if your air conditioner stops working, your homeowner's insurance won't cover it? Same with plumbing, electrical issues, appliances, and more.
Whether or not you're a new homeowner, a home warranty from Choice Home Warranty could pick up the slack where insurance falls short and protect you against surprise expenses. If a covered system in your home breaks, you can call their hotline 24/7 to get it repaired.
For a limited time, you can get your first month free with a Single Payment home warranty plan.
SPONSORED
2015 Kirkland Signature Pauillac Bordeaux (92)
Pauillac is a left bank Bordeaux, characterized by its foundation of Cabernet Sauvignon grapes. It may also contain Merlot, Cab Franc, Carmenere, Petit Verdot, and Malbec, blending them into a harmonious mix.
This wine has rich and deep fruit flavors, complemented by subtle hints of oak that emerge toward the end, culminating in an exceptionally dry finish. It also has an impressive complexity from beginning to end.
2015 Kirkland Signature Ribera del Duero (92)
The wine shines with a rich red hue, and its bouquet is reminiscent of sun-dried cherries. Once you take a sip, you'll be treated to a pleasant blend of black cherries and other dark fruits, with a solid finish complemented by hints of oak and spice.
It's a versatile choice that can be enjoyed with a wide range of foods and is sure to impress both novices and connoisseurs of wine.
2016 Kirkland Signature Series Brunello di Montalcino (91)
With a color ranging from light to medium purple, this wine has a subtle combination of earthy and peppery notes, along with a lively aroma. The body strikes an ideal balance, pleasantly light but not without oomph.
The spicy cherry flavor leads the way, accompanied by hints of plum and a touch of coffee. Predictably, the wine has pronounced tannic and acidic characteristics. The finish is perfect and dry.
---
SPONSORED
Stop overpaying when you shop online
Shopping online has its perks. It's super convenient, but it can be time consuming to find the best deals. Instead of hunting for coupon codes (that don't always work!) and opening tons of browser tabs comparing prices, you can try Capital One Shopping.
Capital One Shopping makes saving money effortless. Just add the browser extension and when you check out, it'll scour the internet for coupon codes to help you save cash. And before you check out at 25+ major retailers, Capital One Shopping will notify you with a friendly pop-up if the item you're buying is available cheaper somewhere else.
Capital One Shopping is free to use and won't show you ads. Add it today and stop overpaying! 1
2017 Kirkland Signature Barolo (93)
Opening with an enticing bouquet, this wine has a blend of fragrances, including cedar, leather, and black cherry. Subtle hints of pepper and licorice further contribute to its complex aroma.
The Barolo also has a smooth texture and an excellent balance of acidity. Its body, leaning toward the light to medium side, has an array of pleasing fruits complemented by spicy notes. Then you'll taste the tannins, leading to an extended and dry finish.
2018 Kirkland Signature Willamette Valley Pinot Noir (90)
There's a smart Costco hack that lets you buy wine in some locations, even if you're not a member. That means you can pick up this vintage with a light-to-medium red color and an aroma dominated by succulent cherries. 
A subtle hint of Dr. Pepper, notes of boysenberry, and gentle notes of spicy oak complement the fruitiness. The finish is super clean, rounding out an overall pleasurable tasting experience.
2018 Kirkland Signature Willamette Valley Pinot Noir (90)
The journey of this medium-bodied pinot noir starts with a delicate aroma, including notes of vibrant cherry, licorice, and sweet oak. You'll also detect hints of cola and earthiness, enhancing the wine's overall sophisticated flavor.
The finish is nice and dry and takes its time to play out fully. This wine is a classic Willamette Valley offering that is smooth in texture and perfectly balanced.
2019 Kirkland Signature Suscol Napa Cabernet (91)
The distinctive nose of this luscious, vermillion Napa wine is apparent right away, signaling that it's a cut above its counterparts. Next, you'll notice its full-bodiness, accompanied by well-balanced acidity.
Then prepare for an explosion of fruity and chocolate flavors that are super harmonious. Finally, a dry acidity characterizes the finish, lingering pleasantly.
2019 Kirkland Signature Saint-Julien Bordeaux (91)
This deep red ruby wine has a distinctive fruity scent typical of a good Bordeaux, balanced by notes of earthiness. Its medium body, leaning toward the fuller side, is replete with well-balanced acidity.
Initially, the tannins taste light, then mellow gracefully. The flavor showcases pleasing notes of sun-ripened plums and cherries. Subtle hints of minerals add depth, while a touch of chocolate lingers, revealing itself at the dry and satisfying finish.
2019 Kirkland Signature Rutherford Cabernet Sauvignon (92)
Dark berries are your first impression of this Cab, followed by spicy notes and complemented by delicate hints of vanilla and cedar. These flavors shine with a velvety texture. And while this wine is arguably a bit simple, it's enjoyable and easy to appreciate.
The finish is just a little bit chewy-feeling and perhaps signals a subtle touch of the renowned Rutherford dust. Perhaps.
---
SPONSORED
Earn 2% cash rewards at grocery stores and Costco
The Wells Fargo Active Cash ® Card (Rates and fees) is a powerful rewards card that allows you to earn unlimited 2% cash rewards on purchases — including on groceries, even at warehouse stores like Costco.

New cardholders can also earn a one-time cash rewards bonus — $200 cash rewards bonus after spending $500 in purchases in the first 3 months!
If you're looking for a powerful rewards card that offers an extended intro APR period, look no further, the Wells Fargo Active Cash ® Card checks that box too!
This card also offers an intro APR of 0% for 15 months from account opening on purchases and qualifying balance transfers (then 20.24%, 25.24%, or 29.99% Variable). Which is great for someone who wants a break from high interest rates, while still earning rewards.
The best part? There's no annual fee .
Click here to apply for the Wells Fargo Active Cash ® Card now.
2019 Kirkland Signature Oakville Cabernet Sauvignon (91)
Deep red color, sweet scarlet and black fruits — there's definitely a theme running through Costco's highest-rated red wines. This Cab is no different, with an earthy flavor with fragrant floral notes.
Toward the finish, you taste subtle hints of dark chocolate, adding depth and complexity. The wine maintains an ideal level of acidity, accompanied by velvety tannins, moving into, you guessed it, a dry finish.
2020 Kirkland Signature Châteauneuf du Pape (90)
This flavorful wine contains 70% Grenache, 10% Cinsault, 10% Mourvedre, and 10% Syrah. It has a pleasing vermillion color, accompanied by an earthy aroma. Dark fruit like blackberries and blueberries dominate the flavor profile.
The wine also has a peppery character that lingers toward the finish, with a nice acidity and a dry finish. Overall, sipping it is an impressive experience.
2019 Kirkland Signature Series Premier Cru Chablis (90)
Now we move into the white wines that impressed sommeliers the most, even though they were notably more fond of Costco's reds. So let's start with their favorite: a radiant golden chablis with fragrant citrus notes.
Hints of green apple and citrus linger on the palate of this medium-bodied wine. Then the finish is nothing short of exceptional. What more could you want in a chablis?
2022 Kirkland Signature Ti Point Marlborough Sauvignon Blanc (90)
The second white wine to make the cut has a fragrant bouquet with crisp lemongrass, herbs, and citrus scents. It's no doubt a classic New Zealand Sauvignon Blanc.
The profound flavors have a remarkable balance, accompanied by a smooth texture and vibrant acidity. You can even taste guava and green apple notes, a truly unusual combination. As for the finish, it's all lemongrass and refreshment.
2021 Kirkland Signature Côtes de Provence Rosé (89)
Another wine sommeliers loved that isn't a red is this rosé, with 48% Grenache, 25% Cinsault, 11% Syrah, 9% Carignan, 4% Ugni Blanc, and 3% Tibouren. The wine is light salmon in color and has the aroma of red berries.
As you sip, an abundance of strawberries takes center stage, complemented by hints of cranberry and peach. With a refreshing and clean finish, this wine is perfect for heralding the memorable adventures of late spring and deep summer.
2022 Kirkland Signature K Vine Rosé (90)
This rosé has a well-balanced bouquet characterized by the sweet scents of cherry, melon, and strawberry. It also has mild spiciness and herbaceousness.
The fruit and spice flavors persist when you sip, accompanied by refreshing, tangy notes. With a smooth texture, the wine also has a touch of creaminess that adds to its complexity. Then the tart finish completes a job well done.
Bottom line
Thanks to their delicious flavor profiles, delightful bouquets, and pleasurable finishes, Costco has a long list of wines that sommeliers love. It's no wonder that so many are highly rated by the experts.
The best part? Many of these wines are affordable and arguably cheaper than they should be. So you don't even need to use your best cash back credit card when purchasing them. That's a reason to celebrate. Cheers!

Lucrative, Flat-Rate Cash Rewards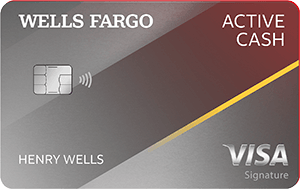 5.0
FinanceBuzz writers and editors score cards based on a number of objective features as well as our expert editorial assessment. Our partners do not influence how we rate products.
Current Offer
$200 cash rewards bonus after spending $500 in purchases in the first 3 months
Rewards Rate
Earn 2% cash rewards on purchases