Starting a side hustle from scratch can sometimes be intimidating because you're essentially starting your own part-time business. Side hustle apps, on the other hand, allow you to quickly get started earning money as an independent contractor with an already-established business.
The best side hustle apps offer high earnings, a flexible schedule, and often allow you to have fun at the same time. Here are our top picks.
Key takeaways
If you're creative, you might enjoy Etsy, Fiverr, or even TaskRabbit.
There are many driving-based side hustle apps such as Uber, Lyft, Uber Eats, and DoorDash.
Some side hustle apps, such as Swagbucks and Survey Junkie, can easily be done in your spare time.
The best side hustle apps
Best side hustle app comparison
| | | |
| --- | --- | --- |
| App | Best if… | Potential pay |
| DoorDash | You don't mind signing up for shifts | Varies depending on location, tips, the number of orders you receive, and more. |
| UberEats | You prefer a more flexible schedule | Around $17 per hour |
| Instacart | You want some exercise during the day | Around $15 per hour |
| Uber | You want the most rideshare opportunities | Around $18 per hour |
| Lyft | You prefer a more upscale rideshare clientele | Around $19 per hour |
| Airbnb | You have a spare room or vacation home | Around $13,800 per year |
| Fiverr | You want to offer a wide range of services | Around $8.50 per hour |
| Rover | You love pets | Around $19 per hour |
| TaskRabbit | You're skilled at offering in-person services | Varies depending on where you live and what type of service you offer |
| Turo | You have a spare car you don't mind lending out | Around $10,516 per year |
| Amazon Flex | You like to deliver packages | Between $18 and $45 per hour |
| Etsy | You're skilled at creating things | Varies tremendously from $0 up to a full-time income |
| Inbox Dollars | You don't mind campy ads and need something to do in your spare time | Between $15 and $30 per month |
| Survey Junkie | You prefer a more streamlined survey-taking experience | Up to $130 per month depending on number of surveys taken |
| Swagbucks | You want a gamified side hustle that offers lots of options to earn money | Between $1 and $5 per day |
DoorDash
Pros
Cons

Higher pay for busy shifts
Fewer restrictions on your transportation

It's best to sign up for shifts in advance
You're not paid for shifts, only for deliveries
The idea behind DoorDash is that you drive to a restaurant, pick up a customer's order, and deliver it to them. DoorDash even provides Dashers with a starter kit including a food-warming bag after making their first delivery. Many side hustle apps such as Uber require you to have a nicer, newer-model car. But with DoorDash, there are no vehicle restrictions.
You can also earn more money from your tips and if you sign up for peak shifts. The downside is you need to schedule your shifts in advance in the app — so although it's technically flexible, it may be less so than other side hustles. And because you're not paid while you're on a shift unless you complete a delivery call, you run the risk of earning less per hour than you might think.
Find out more in our full DoorDash review.
Uber Eats
Pros
Cons

Keep 100% of tips
Doesn't require signing up for shifts
Fewer restrictions on your transportation

App can be glitchy on older phones
Lower earnings than other food delivery apps
Uber Eats is a popular option when it comes to food delivery apps, and it has the advantage of letting you work whenever you want — no need to worry about signing up for shifts in advance. You also don't need to worry about meeting strict car requirements if you're driving an older model with less curb appeal.
The downside of Uber Eats is that the app can sometimes be glitchy if you're using an older smartphone. That's inconvenient, but maybe less so than if you had a car full of passengers while you're driving in a busy area with the regular Uber app.
Find out more in our guide to delivering with Uber Eats.
Instacart
Pros
Cons

Get more exercise
Keep 100% of tips

Steeper learning curve
May have to deal with unruly customers
Instacart is a grocery delivery service. It offers two types of work: full-service shoppers (who are independent contractors who shop and deliver the orders) and in-store shoppers (who are actually classified as part-time employees and only shop within stores). Full-service shoppers are what most side hustlers do when using Instacart, though they typically earn a lower rate.
However, if you're looking for a driving-based side hustle and you need a break to stretch your legs during the day, being an Instacart shopper is a flexible option you can use during your other free time or even in between when you're using other side hustle apps.
Check out our guide to earning with Instacart for more info.
Uber
Pros
Cons

Keep 100% of tips
Good earning potential
Can earn more during periods of peak demand

Can be risky
Stricter requirements for your car
Uber is the quintessential driving side hustle app. As long as you don't mind interacting with strangers and you have a newer-model car, it's a great way to make extra money, and it remains one of the better-paying side hustles.
However, it's not without safety concerns. If you'd be uncomfortable being alone in a car with strangers — some of whom may be intoxicated — then it may not be the best side hustle for you. That said, you're still free to choose when and where you log into the app, so you can easily avoid popular areas during weekend nights if you want.
Lyft
Pros
Cons

Fewer fees than Uber
Can use at the same time as Uber

Can be risky
Smaller overall pay rates
Riders who don't like using Uber often prefer to use Lyft instead, and that can bring some higher-end riders in some cases. Otherwise, the two platforms operate pretty much the same, and you can even have both apps open at the same time while you wait for fares to double your earning potential.
Lyft generally takes a slightly smaller cut of your pay than Uber. Even so, most drivers still report earning more with Uber due to the sheer number of people using the platform.
Airbnb
Pros
Cons

Flexible scheduling
Good earning potential
Fun way to meet new people

Complicated legal and tax issues
Can cause problems with your neighbors

If you have a spare room or even a spare property, Airbnb can be a great way to supplement your mortgage payments. In 2021, the average Airbnb host earned an extra $13,800, according to the company. You can also schedule bookings as much or as little as you like, and block off dates when you will be using the property.
However, it's not as simple as it first seems. You may be required to file extra tax forms at the end of the year, depending on how much you use the platform. Airbnb guests can sometimes be rowdy, and Airbnb investors have been blamed for housing shortages, which has led to it being banned in some areas. Depending on your setup, your neighbors may not appreciate it either.
Fiverr
Pros
Cons

Can be done entirely online
Can offer a variety of services

Low rates offered for many gigs
Can take some time to set up your profile
If you're a creative person who'd rather stay at home, Fiverr might be a better choice for bringing in extra income. You create a profile and can choose from a list of more than 200 gigs to offer.
For example, if you're into graphic design, you could offer book cover design services, graphics for streamers, social media designs, and more You're allowed to select up to seven gigs to start, increasing over time up to a maximum of 30 gigs once you reach "Top Rated Seller" status.
The opportunities are abundant on Fiverr, but that's another double-edged sword. With so many people on the platform, it's often a race to the bottom in terms of rates, especially for easily completed gigs. If you can differentiate yourself with a specific niche or a highly sought-after offering, you may be able to earn more.
Find out more about making money online with Fiverr in our Fiverr guide.
Rover
Pros
Cons

Meet lots of pets
Can set your own rates and services
Offers emergency support line and some insurance

May not be able to earn as much as offering services directly
Taking care of people's pets has been a side hustle since, well, people started living with them. You can certainly earn more by offering dog walking and pet sitting services directly in your community, advertising in local Facebook groups, and the like.
However, Rover offers two advantages for the casual side hustler: you'll get access to an emergency support line if anything goes wrong, such as if a pet needs veterinary help or a dog gets loose. In addition, you'll be protected by the Rover Guarantee, which covers up to $25,000 in veterinary care if the animals you're watching suffer a malady.
To be a dog walker or pet sitter on the Rover app, you will need to pass a background check and be at least 18 years old.
Learn more in our guide to Rover.
TaskRabbit
Pros
Cons

Choose from lots of small odd jobs
Options may be somewhat limited

Lots of low-paying gigs
Requires a registration fee to get started
TaskRabbit is an app that pairs you up with a customer to offer small services from a list of more than 50 options, such as doing laundry, assembling IKEA furniture, being a general handy person, or pet sitting. Unlike Fiverr, most of these tasks are designed to be done in person at your customer's home.
It can be a good way to practice your skills, though TaskRabbit only operates in around 60 large cities nationwide. With so many people concentrated in such a small area, some users say rates can be quite low for common services. In addition, TaskRabbit is one of the few apps that actually have a fee to get started ($25).
Find out more in our guide to TaskRabbit.
Turo
Pros
Cons

High potential earnings
Can choose dates available for booking

Strict vehicle requirements
Risk of customers damaging your car
Requires you to purchase insurance through Turo
If you have a car you don't regularly use, Turo can be an excellent way to put it to good use. You set your prices, policies, and when your car is available for customers to book it. According to Turo, the average host who rents out their car for at least seven days per month earns $10,516 per year through the platform.
However, keep in mind you are letting strangers drive your car, and though it's rare to run into problems, you can't control how they're using it in the meantime. Turo is only available if your car meets certain requirements, so it's not an option for everyone. Finally, Turo will require you to pick from its own insurance plans, which feature a tradeoff between higher deductibles or a higher cut of your pay.
Check out our guide to Turo to learn more.
Amazon Flex
Pros
Cons

Decent pay rates
Fewer vehicle restrictions

Lots of competition
Only available in a few cities
Amazon Flex is a program that allows you to deliver Amazon packages to people's homes using your own car. Because you won't be driving passengers around, your car won't need to meet quite as many requirements. You just need to have a mid-size or larger car or a truck with a covered bed. The amount you can earn is decent as far as side hustles go, with Amazon reporting that most drivers earn $18 to $25 per hour.
However, as of this writing, Amazon Flex is only accepting new delivery drivers in nine U.S. cities. In addition, some Amazon Flex drivers report it can be tough to sign up for a delivery shift in some overcrowded markets.
Etsy
Pros
Cons

Could turn into a full-time income
Don't need to find new customers
Have fun creating unique products
Can sell instant downloads for passive income

Need to pay listing fees to get started
Lots of competition from similar sellers
If you like creating things, Etsy can be a good way to sell to a worldwide audience. But as with any craft-related side hustle, you'll need to be careful to ensure you're actually earning a good profit after you've paid for all of the materials, fees, and shipping costs, and accounted for your time. There's often a big difference between the profitable items and the ones you just want to make for fun.
In addition, Etsy charges a 20-cent listing fee for each item, as well as other fees when you actually make a sale. It's hard to come up with novel ideas that aren't already listed on Etsy. If you do, there's not much stopping your competitors from finding out and copying you.
Discover more in our guide to starting an Etsy shop.
InboxDollars
Pros
Cons

No skills required
Lots of options to earn cash
Easy to do in your spare time

Low payout
Relatively high minimum payout thresholds
Requires a high tolerance for advertisements
InboxDollars is a popular rewards app that pays you to do things such as take online surveys, play certain games, or read emails. InboxDollars will even pay $5 into your account just to sign up, though you won't be eligible to withdraw that to your bank until you've reached the $15 minimum payout threshold.
Because InboxDollars requires no special skills or talent besides being a live human on the internet, the payout isn't as good as some of the other options on this list. You can get paid up to $5 per survey, for example, but you won't qualify for every one — and you may not find out until after you've already invested several minutes going through screening questions. Most people report earning about $15 to $30 per month.
Find out more in our full InboxDollars review.
Survey Junkie
Pros
Cons

Smooth user interface
No annoying advertisements
Earn rewards even if you don't qualify for surveys

Low payout
Not as many surveys available
Survey Junkie is just what it sounds like — another app that lets you fill out surveys in exchange for cash. Survey Junkie doesn't waste quite as much time if you don't qualify for a survey because it offers a few points as a consolation prize. You cash these points in for PayPal deposits (which you can, in turn, transfer to your bank account) or as gift cards to popular retailers such as Amazon.
Survey Junkie also offers a second option to earn money through SJ Pulse, which lets the company view your browsing history on your computer and mobile app if you're comfortable with that.
Find out more in our full Survey Junkie review.
Swagbucks
Pros
Cons

Lots of ways to earn
Easy-to-reach payout thresholds
Swagbucks is one of the best side hustle apps for earning extra cash, and for good reason. It offers a wider assortment of ways to earn money than any other survey-focused side hustle app.
You can earn points (called Swagbucks) for using Swagbuck's search engine, playing games, answering surveys, shopping, watching videos, and more. It even has a browser extension you can download that offers more ways to earn Swagbucks.
You can earn a decent amount with Swagbucks. But as with most other survey-based side hustle apps, it'll only provide spare pocket change each month because it requires no special skills to get started.
Find out more in our guide to Swagbucks. 
How to choose the best side hustle app
It can be tough to make a decision with so many options to choose from. Here's a good strategy for narrowing down the best side hustle app for you:
Weed out side hustle apps that require things you don't have, such as an extra room in your house, a car, or driver's license.
Cross out any side hustle apps you're not interested in, such as caring for pets, being a handyperson, or driving strangers around.
Circle any side gigs you know you'd be comfortable doing, such as shopping for someone's order or filling out surveys.
From the remaining options, choose the side hustle you're most interested in that has the highest earning potential.
FAQs about side hustles apps
Which side hustles pay the most?
In terms of pure cash, Airbnb is generally one of the best side hustle apps. In 2021, the average Airbnb host earned $13,800 for the year.
What is the best app for side hustles?
There isn't any one single best app for side hustles. It depends on your interests and what you have available to use at hand.
What is the best side hustle for moms?
There isn't any single best side hustle for moms. However, apps such as Fiverr or Survey Junkie can be done quickly and easily during your free time in your own home.
Best side hustle apps: Bottom line
It's a good idea to try several different side hustle apps if you're undecided on how to make money. The best side hustles are things that you enjoy doing, allow you to create your own schedule, and offer a good return for your time. Often, you won't know what a great side hustle for you is until you actually try one out.
Methodology
The companies we chose for our best side hustle list are popular side hustle apps. We did not review all companies in the market. When evaluating these companies, we considered factors such as earning potential, ease of use, time commitment, and who might benefit most from a particular side hustle.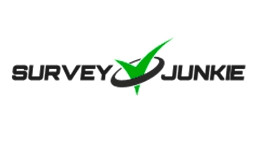 SurveyJunkie Benefits
Over $55,000 paid to members daily
Earn up to $130 a month taking 4 or more surveys daily
$76 million paid out to date
20M+ lifetime members and BBB accreditation