Women face a heavier burden than men in many areas of life, especially when it comes to finances — the average woman only earns 82 cents for every dollar a man makes.
It's not always possible to control your circumstances, but one thing to consider is starting up a side hustle. The best side hustles for women — such as freelancing and digital services — can easily be done in between other tasks in your life.
Key takeaways
In 2021 women still only make 82% of what men earn, according to a U.S. Government Accountability Office study.
Many side hustles are easy to fit in between other tasks or a day job.
Don't be afraid to try multiple options before finding a side hustle that sticks.
The 14 best side hustles for women
Completing surveys
Driving for a rideshare
Virtual assistant
Tutoring
Start a blog, YouTube channel, or podcast
Resell items
Shopping
Pet care
Freelancing
Selling online courses and e-printables
Selling handmade crafts
Transcribing audio files
Cleaning and laundry service
Photography
Best side hustles for women comparison
Side hustle
Best if
Income potential
Flexibility
Completing surveys
You want a way to make money while zoning out during other activities.
$1-$30 per day
Can be done anytime and anywhere you have internet access.
Rideshare driver
You enjoy driving people around and have a decent car.
$15-$50 per hour
Can be done in your community, outside of your home.
Virtual assistant
You enjoy learning new tasks and working closely with a small group of people.
$15-$35 per hour
Can be done anytime and anywhere you have internet access.
Tutoring
You enjoy teaching people things one-on-one.
$20-$100 per hour
Can be done online or in person.
Your students dictate your working schedule.
Start a blog, YouTube channel, or podcast
You want to network with friends and develop online skills for other side gigs, like freelance writing.
$0-$100,000 or more per year
Can be done from home as time allows, but you'll need to produce content consistently to continue earning.
Resell items
You enjoy buying things, sprucing them up, and reselling them for a profit.
15-40% profit margin
Can be done in your spare time. May require trips to the post office or local stores.
Shopping
You enjoy the thrill of the hunt and picking things out for people.
$11-$14 per hour
Can be done in your spare time. May require trips to visit your customers and to stores.
Pet care
You enjoy animals.
$10-$25 per hour
Flexibility varies depending on whether you're caring for pets in your home or your client's and what type of services you offer.
Freelancing
You have high-value skill sets such as writing, social media, graphic design, or coding.
$20-$70 per hour
Schedule varies depending on the work you're doing, but you can pick and choose how much you want.
Selling online courses and e-printables
You enjoy creating things and want a source of passive income.
$0-$100,000 or more per year
Passive income — can be done in spare time and then launched for repeat sales.
Selling handmade crafts
You're good at making highly sought-after crafts.
5-20% profit margin
Can be done in your spare time at home. May require trips to the post office or to meet with buyers.
Transcribing audio files
You need to earn money fast with minimal hassle.
$20-$30 per hour
Can be done in your spare time according to your schedule and in your home.
Cleaning and laundry service
You don't mind working with people's dirty laundry and have your own cleaning supplies.
$15-$20 per hour
Cleaning is done in clients' homes, but you may be able to do laundry in your home. Must keep up with a set schedule.
Photography
You enjoy photography and can market yourself to clients.
$50-$1,000 per month
Can be done in spare time or during booked appointments.
Completing surveys
Pros
Cons

No experience needed
Quick and easy to get started
Can do when you may get interrupted
Can do as much or as little as you want

Payout is low
Must keep watch for scams
Can generate a lot of spam and ads
Some website pay in gift cards, not cash
There's a reason so many people recommend filling out surveys as one of the best side hustles if you're just getting started. It's extremely easy — in fact, if you're reading this on a computer or a smartphone right now, you already have all you need. Survey websites such as Swagbucks and Survey Junkie offer you points for filling out surveys from partner companies, which you can trade in for rewards such as cash or gift cards.
Surveys are easy to squeeze in during a busy day and can offer some income, but it's not much. For best results, sign up with as many survey websites as you can to find the highest-yielding option, or use it as an on-ramp while you look for higher-paying side hustles.
Driving for a rideshare
Pros
Cons

Flexible schedule
Can work as much or as little as you want
Can choose to drive people or deliver food

Not available in all areas
Requires a certain type of car
Complicates your car insurance
Puts more wear and tear on your car
Have to pay additional expenses such as gas
Driving for a rideshare like Uber or Lyft is another perennial side hustle and can be a good option if you enjoy driving and interacting with people. If you don't enjoy being stuck with strangers in a car all day, you can opt to do food delivery instead with services such as Uber Eats and DoorDash.
However, keep in mind that you'll generally need a nicer car for this gig. You can't roll up in an old pickup truck, for example. Your regular car insurance also doesn't apply while you're driving people around for a side hustle, so you'll need to factor in extra expenses such as a rideshare endorsement, gas, and more frequent repairs due to the extra wear and tear on your vehicle.
Virtual assistant
Pros
Cons

Work one-on-one with clients
Opportunity to learn new skills
Can charge more for in-demand skills such as video editing
Can choose what services to offer and what clients to work for
Varied working schedule — client dictates hours and tasks

Not all clients pay well
Some clients can be demanding
Must market yourself to find clients
If you'd rather develop a closer working relationship with one or a few people, a side job as a virtual assistant might work better for you. A virtual assistant operates more like a freelancer or small business owner, and helps offload small recurring tasks such as creating social media posts, editing videos, researching articles, or making appointments so that the client can focus on bigger-picture items.
Tutoring
Pros
Cons

No startup costs required
Have fun teaching a skill you enjoy

Requires patience
Must find your own clients
May have to work nights and weekends
Must have an in-demand skill that students are looking to learn
If you enjoy teaching others what you know, tutoring could be a good way to earn extra income. You'll need to find students, which you can do on various websites such as Care.com or TutorMe. You could also join a tutoring company or seek in-person students by networking, posting on social media, and putting up flyers. You'll likely have the best results if you have some experience tutoring or teaching, even if it's on a volunteer basis.
Start a blog, YouTube channel, or podcast
Pros
Cons

Unlimited earning potential
A fun outlet for your creativity
Can allow you to network and meet new friends
Can transition to other skills such as freelance writing

May not make any money
Hard to stick out in crowded fields online
Requires investment in tools and services
Monetizing with ads can annoy your followers
Content creation — including blogging, podcasting, or hosting a YouTube channel — is popular these days, and for good reason. Many people have successfully transitioned a part-time blog into a full-time income. However, that's still relatively rare, and it's possible you'll never earn any money. In fact, after investing in things like camera equipment, photo subscription services, and web hosting, it's quite easy to lose money.
To make money, you need to start by bringing people to your blog, channel, or podcast. Once you have enough subscribers, you may be able to start running ads. You could also work with businesses directly as an influencer, pitching products on your platform and doing affiliate marketing. Just be sure to follow the rules around disclosing that you're being paid for endorsing or advertising products.
Even if you don't succeed in creating an income stream from your platform, if nothing else, creating unique and interesting content can be a good way to learn a new skill that you can use later. For example, you could train yourself to use social media or edit videos and then offer that as a freelance service later.
Sell or resell items
Pros
Cons

Can be done in your spare time
Can be a fun outlet for creative people
Lots of business models to choose from

May need to meet buyers in person or ship items to buyers
Requires some investment to purchase items and materials
May need to spend a lot of time figuring out a new way of doing business
There are tons of ways you can make money by selling and reselling things as a side hustle: upcycling local things in your community, selling things through Amazon FBA (Fulfilled by Amazon), setting up dropshipping systems to send items to customers as they buy them from warehouses, etc.
You'll need to be creative in learning whether Facebook Marketplace, eBay, Craigslist, or other outlets are the best choice for your particular business model. But if you enjoy shopping and making sales, it could be a great side hustle to work on in your spare time.
Shopping
Pros
Cons

Low startup costs
Can be fun if you enjoy shopping
Can take on as much or as little work as you want

May not pay very much
Apps may take a cut of your profits
May require a car, bike, or other transportation method
Opportunities may not be plentiful, depending on where you live
Apps such as Instacart and Shipt make it easy to get started as a shopper. You could focus on grocery shopping or items from the other types of stores available on these platforms. Being a shopper could be a good option to earn a few extra bucks if you enjoy the thrill of finding certain items and gathering them for someone else.
You could also find clients directly and run errands and do shopping for them.
Pet care
Pros
Cons

Easy to get started
Get to interact with pets
Can choose about which jobs to accept
Pet sitters and dog walkers are always needed

Need to market yourself to find new clients
May need to give medications, including injections
Could experience liability issues
May have to deal with aggressive, fearful, or other unpleasant animals
Pet sitting and dog walking is a natural business idea for animal lovers. You can choose what services you offer, including in-home pet care (yours or the client's home), dog walking, midday potty break visits, grooming, and more. Anyone can get started through websites such as Rover and Wag!, or you can leave flyers in your community or in local social media groups.
Even though it's easy to get started, don't underestimate your insurance. Although nothing bad happens to most pet care providers, it's important to have good health insurance in place if you need it, and liability insurance if something unfortunate happens. Speak to your insurance provider to check whether you're covered for side hustles such as this.
Freelancing
Pros
Cons

Can earn a lot of money in certain fields
Can choose which services to offer and how much to work

Can be tough to get started
Need to market yourself to find clients
Requires a marketable skill to get started
May have to wade through many low-paying gigs
Freelancing can be a lucrative side hustle, depending on your area of expertise. For example, if you have a solid understanding of grammar and spelling, you could try proofreading. If you have a way with words, consider being a freelance writer or doing resume writing. There are also freelance graphic designers, coders, bookkeepers, and more.
It's relatively easy to get started offering freelance services through websites such as Upwork or Fiverr, but clients on these sites may not pay as well as finding customers directly. Consider applying for freelance jobs on LinkedIn and other sites, and networking with potential clients.
Although it can be difficult to get started, you may be able to scale up to a full-time income over time.
Selling online courses and printables
Pros
Cons

Easy to scale and sell more
Fun way to share skills and be creative
Passive income: create once, and sell multiple times

Can take some time to learn
Requires you to market and advertise your products
Requires investment in some online tools to be successful
Creating digital products such as online courses or e-printables for sale on websites such as Etsy or Teachable can be a fun way to earn passive income. You need only a few tools to get started, such as an editing program or digital graphics subscription. Although it's passive income, you may need to put in some regular work, such as answering customer questions or creating new products to stay relevant.
Selling handmade crafts
Pros
Cons

Can be a good creative outlet
Can work as much or as little as you want
Can charge a lot for novel and in-demand items

Hourly pay can be very low
May need to buy raw materials
Can take the joy out of crafting your favorite items
May need to deal with shipping or meeting customers in-person
If you're crafty and have a head for numbers, selling handmade items can be a good side hustle for women. Sites such as Etsy make it easy to sell handmade items online, or you can sell crafts at local craft fairs or in gift shops. If you have a niche item for a high-paying clientele, like elaborate cosplay outfits, you can earn much more.
You'll need to be extra careful here, though, as many crafts take a long time to produce and require you to buy materials. If someone offers you $100 to knit a custom sweater, for example, but it takes you 20 hours to make it and requires $50 in yarn, then your hourly rate works out to just $2.50 per hour.
Transcribing audio files
Pros
Cons

Low startup costs
Can be done as much or as little as you like

Can get boring very quickly
Requires a lot of attention to detail
Doesn't pay much unless you have specialized skills
There are lots of websites out there that will send you audio files from focus groups, recorded phone calls, journalist interviews, or other sources. You type what you hear, send it back, and get paid. The field can be quite crowded as you get started, but as you show proficiency, you can earn more money. That's especially true if you're familiar with niche terminology, as in the medical or legal fields.
You don't need equipment besides a computer and a headset to start transcribing audio files, though a foot-operated start/stop pedal can help speed things along so you earn more. As an added bonus, you'll become a lightning-fast typer.
Cleaning and laundry service
Pros
Cons

Easy to get started
Can charge more for extra services, like folding or deep cleaning

May require a car
Requires a set schedule
Requires a lot of physical work
May require your own cleaning tools or machines
Another option for a side hustle or starting your own business is laundry and cleaning services. You can offer to clean people's homes or local businesses on a regular schedule. Alternatively, concierge pick-up and drop-off laundry services are becoming more popular, which you can do from your own home.
Photography
Pros
Cons

Creative outlet
Can charge good prices
Can earn passive income
Work with individual customers

Usually need some experience
Requires you to market yourself
May need to find new clients each time
Requires certain equipment and programs
There are lots of ways to make money with photography. Two of the most popular are by taking photos that you sell for prints or as stock images online, or by offering a photography service, such as family photos.
You will need some equipment to get started — namely, a professional camera and perhaps editing software — but otherwise, it's a relatively low-barrier side hustle. You may be able to charge more for specialized services, such as boudoir or wedding photography.
How to choose the best side hustle for you
With so many options, it can be hard to choose from the best side hustle ideas for women. Here are a few tips on how you can quickly identify the right choice:
Give yourself permission to try a few options. Sometimes you just need some hands-on experience to know whether it'll work out or not, so don't be afraid to try several options.
Create a budget. Some side hustles, such as photography and selling handmade items, require you to buy things to get started. Others, such as transcribing audio files or filling out surveys, are cheap or even free.
Make a short list of options. After checking out a few side hustle lists like this, note which options sound most interesting to you. Then, spend some time investigating each one further.
Make a list of your skills: Set a timer for 15 minutes and write down all of the skills you have that someone might pay you to do — including everyday things such as pet care and household chores.
Identify your limitations. If you have young children, it might be hard to do things like tutor older children or do photography shoots. Everyone has certain constraints, so make sure to pick a side hustle that works around yours.
Figure out a realistic earning potential. Some side hustles, such as selling e-printables and blogging, have the potential to bring in a lot of money, but it could take a long time. If you need extra cash immediately, it might be better to choose a side hustle with a more immediate and guaranteed payout.
FAQs about side hustles for women
What is the highest paid side hustle?
There is no one single highest-paid side hustle — rather, it depends on your skills. You can earn more money by focusing on scalable side hustles such as being a blogger or selling e-printables if you're talented with it. Otherwise, focus on in-demand skills you might have and high-paying customers, such as writing for businesses or becoming a virtual assistant for entrepreneurs.
What can women do to make extra money?
Women have a lot of options to earn extra money, such as freelancing, tutoring, transcription, starting a cleaning or laundry service, caring for pets, babysitting, mystery shopping, renting out a room on Airbnb, and more.
What is the best side hustle for women?
There is no single best side hustle for women. But, depending on your skills and interests, good options might include freelancing, blogging, photography, tutoring, being a delivery driver, and more.
Best side hustles for women: bottom line
Everyone has skills that they can share with others in return for extra income, and that includes you. Learning how to make money on your own terms can go a long way toward helping you save a solid emergency fund, buy a house, pay down debt, and more.
The best side hustles for women are flexible and offer a good income potential. The right side hustle for you may be one where you set your own schedule. Or you might prefer to start an online business where you work from home.
Many women are even able to transition these side hustles into full-time jobs when the time is right. If you'll be working for yourself, remember to treat your side hustle as though you're starting a new business — because that's exactly what it is.
Methodology
In determining the best side hustles for women, we compiled a list of potential side hustle options. We evaluated each option based on its pros and cons, earning potential, and amount of flexibility.
Note that we did not review all potential side hustles for women. This list is not exhaustive, and each person may have different preferences and circumstances. This list is meant to serve as a general guide and starting point for women looking to explore side hustle opportunities.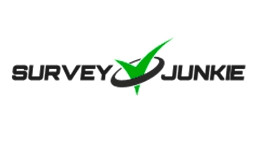 SurveyJunkie Benefits
Over $1 million paid out to Survey Junkie members monthly
Completing three surveys a day can earn you up to $40 a month
Trustpilot rating of 4.5/5 with over 30,000 reviews