Have you ever heard the saying "too much month at the end of the money?" It's a witty phrase, but coming up short when you still have bills to pay is anything but funny. (Explore these ways to eliminate financial stress).  It's even worse when you know you could've avoided the shortfall. 
If you're stuck in a cycle of overspending, maxing out credit cards, or pretending you don't need an emergency fund, keep reading for 10 ways to kick your bad money habits to the curb.
Review your bank accounts
Are you routinely caught off guard by how quickly your bank account dries up? You might need to check your balances more often.
Do a deep dive into your most recent transactions — say, over the last quarter. Learn how much you're really spending across different categories, and make a point of reviewing your accounts once a week or before every purchase.
This can help you prevent overspending or incurring overdraft fees. It'll also let you know how much you can tuck away into your savings.
Open a new bank account
Along those lines, if your checking and savings accounts are with the same bank, it may be all too easy to move money out of your emergency fund and into your daily spending whenever you see fit.
Give yourself more of a buffer and switch your savings to a different bank. Check our list of best savings accounts and consider one of the online-only options. When your new card arrives in the mail, hide it.
Since you won't have immediate access to these funds, you can be more intentional about dipping into your savings when you get the urge to splurge.
Pay more than the minimum
Racked up credit card debt and can't seem to get a grip on your balances? If you're only making the minimum payments, you may be saddled with that debt — and the accruing interest — for quite a while.
You may not be able to pay off thousands of dollars at once, but perhaps you can pay an extra $10 or $20. That may help bring your balances down faster, minimize interest charges, and improve your credit score.
Set reasonable financial goals
If you can't seem to make any progress with your finances, you might be setting unrealistic goals. There's nothing wrong with shooting for the stars, but you have to build the spaceship first.
For example, you may want to save $10,000 (don't we all?), but that may not be feasible in the short term. You probably could save $100, though, and then save another $100, and another $100.
Divide your loftier goals into achievable milestones, and you'll likely watch those small gains turn into big wins.
Pro tip: When you're learning how to manage your money, focus on what you can do consistently with the resources you currently have.
Develop a realistic budget
On your path to kicking bad money habits, you might think you have to forego any and all discretionary spending. You don't really need that $5 latte, so you go without.
This sounds good on the surface, but robbing yourself of life's little joys only zaps the fun out of financial management and could lead to rebellious impulse buying.
Instead of focusing on extreme frugality, start budgeting for financial flexibility. This way, you can meet your obligations without falling into self-deprivation.
Pay yourself first
After we've paid our monthly bills, we often feel like there's nothing left to save. The problem with this line of thinking, though, is that your financial future is coming, whether you're ready for it or not. And many of us can afford to save something, even if it isn't much.
Try to prioritize your savings or investing goals, and pay toward those first. By treating these like necessities and not options, you can take care of your short-term responsibilities without compromising long-term stability.
Pro tip: Figuring out how to save money can take some creativity, so think outside the box and be open to strategies you haven't yet considered. You should also consider ways to boost your income.
Cook your own meals
There's nothing wrong with eating out occasionally, but when you're giving more of your dollars to restaurants instead of putting them toward your own goals, you're doing yourself a disservice.
Start by replacing one drive-thru or delivery meal a day with something you've made at home. Work on developing a meal prep routine, and aim for progress, not perfection. After a few weeks, review your takeout spending and see how much you've saved in the process.
Leave your money at home
If you're prone to binge shopping, it can be difficult to say no to purchases when you're out and about. After all, that cute boutique just opened up, and it's on the way home. It won't hurt to pop in for a second, right?
Avoid this temptation altogether by leaving your credit cards at the house. You can browse to your heart's content, but without a way to pay, you physically won't be able to spend money on something you don't need.
Cut back on shopping online
The instant gratification of online shopping is hard to resist, even if you don't impulse buy when you're shopping in person.
If you can stick to a budget when you're in an actual store but have a penchant for overloading your virtual cart, try this instead: Anytime you want something, go buy it in person. If you aren't willing to find a parking spot, navigate crowds, and wait in line for the purchase, it's probably something you can live without.
Work with a professional
You can read all of the tips, try all of the strategies, and still find yourself floundering when it comes to improving your finances. If you're overwhelmed or you've hit a plateau, enlist a professional.
A financial planner can help you develop a cash flow or investing strategy, while a financial therapist can help you improve your emotional relationship with money. You don't have to take this journey alone, and that extra layer of encouragement and accountability might be just the push you need to keep going.
Bottom line
Whether you're binge shopping, maxing out credit cards, or undersaving, these tips can help you break your bad habits for good. There's one last thing we haven't covered, however — getting to the root of your financial patterns. By getting a hold of your budget will also reducing financial stress.
Engage in some introspection, and reflect on why these habits formed in the first place. Do you overspend to make up for times when money was hard to come by? Are you afraid to spend at all because you worry it'll be scarce again? Are there ways you can earn extra money to cover your monthly costs?
Remember to give yourself grace, too. Our financial behaviors are complex, and you're already taking steps toward progress. That alone is half the battle.

Get free, sustainable household products
Learn More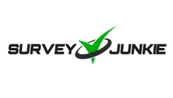 Learn More