If you've played any mobile gaming apps, you know they can be an easy and fun way to pass the time. But did you know that some also offer the opportunity to win real money?
With Bubble Cube 2: Top Pro Shooter, you compete against other players to see who can get a higher score from shooting and matching bubbles — and depending on the game mode, you could win actual cash. Learn how it works and whether it could make sense to play in your free time.
In this Bubble Cube 2 review
What is Bubble Cube 2?
Bubble Cube 2 is a mobile game app available for Android and iOS devices in the App Store, Google Play, and Galaxy Store. The app is described as a puzzle game, though it resembles "bubble shooter" games where you have to shoot and pop bubbles to clear a board.
Bubble Cube 2 was created by Tether Studios, LLC, a game development company based out of Oakland, California, and Henderson, Nevada. The company was founded in 2014 by co-founders Aletheia O'Neil and Tim O'Neil and offers different mobile games that use the Skillz competitive play gaming platform. Other popular games from Tether that also use Skillz include Solitaire Cube, 21 Blitz, and Cube Cube.
Tether Studios games are played by more than 20 million players worldwide and they typically have high ratings in the App Store. Bubble Cube 2 is ranked among the top 100 Casino games in the App Store with over 2,000 ratings and reviews. It also has an overall rating of 4.8 out of 5.
Other games you might like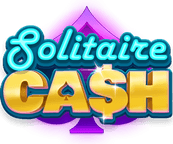 Earn Up to $200 Every Time You Win This Viral iPhone Game
Learn More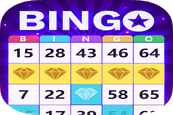 Earn Extra Pocket Money from Your Phone with This Game
Learn More
How does Bubble Cube 2 work?
Bubble Cube 2 offers users options for playing in cash tournaments or free game modes where you compete against other players. The point of the game is to score higher than your opponent to win more rewards, though you typically win something every time you play a match.
To play the game, you shoot bubbles onto a board in an effort to match colors, or connect three or more bubbles of the same color. Doing this will pop the connected bubbles and score you some points. You can shoot bubbles in a direct line or bounce them off the two walls for different angles. You'll always know which color of bubble you're shooting and the colors of the next bubbles coming up in what's called your hopper.
There's also a meter that fills each time you make a match, or pop connected bubbles, with a shot. If you run out of bubbles in your hopper before you fill your match meter, more bubbles will be added to your board. If an unpopped bubble reaches the bottom of your board, the game will end. The game will also end when the three-minute timer runs out or you clear rows of bubbles until they're gone.
Apart from popping bubbles, you can also score points if you clear colors off the board and take advantage of any 2X power-up bubbles you see. These are key features because clearing a color will give you major bonuses at a rate of 10% more points per color cleared, with six colors total. You might also see other random power-ups in each game, which could affect your strategy.
Here are the different game modes in Bubble Cube 2:
Practice: Requires Z coins, the in-game virtual currency, to play against another player. Prizes include Z coins, tickets, and Leagues medals.
Head-to-head: Requires a cash balance to play against another player. Prizes include cash, tickets, and Leagues medals.
Challenges: Requires a cash balance to challenge people. Prizes include cash and tickets.
Brackets: Requires a cash balance or Z coins to play against multiple other players. Prizes could include cash, Z coins, tickets, and Leagues medals.
Events: Typically requires a cash balance to play against other players and may last for a certain period of time. Prizes often include cash and tickets. These are often multiplayer tournaments with large numbers of players.
Once you've played enough games, you're automatically entered into Leagues. This is a free competition for anyone who's played a sufficient number of games. Leagues is separated into Pro and Practice categories depending on the type of game modes you typically play.
The more medals you win from playing games, the higher you can move up in the Leagues rankings. Pro players compete for a prize pool of cash while Practice players compete for Z coins. Leagues rankings reset after a certain amount of time.
Who can use Bubble Cube 2?
Since Bubble Cube 2 allows you to use real money, it's rated for individuals 17 and older on the App Store. However, the Skillz platform requires players to be 18 or older to compete in its tournaments.
Bubble Cube 2 is available on the App Store for compatible iPhones and iPads in the following languages: English, French, German, Italian, Japanese, Portuguese, Russian, Simplified Chinese, and Spanish. Compatible devices can also find Bubble Cube 2 on Google Play and the Galaxy Store.
Skillz cash prize tournaments aren't available in certain locations, including the following U.S. states:
Arizona
Arkansas
Connecticut
Delaware
Louisiana
Montana
South Carolina
South Dakota
Tennessee
Bubble Cube 2 could make sense if you enjoy playing gaming apps from your mobile device in your free time. But as a potentially addicting game that could involve real money, it might not make sense if you've had or have issues with addiction.
How much can you earn with Bubble Cube 2?
You aren't guaranteed to make any money playing Bubble Cube 2, and the money you could make likely won't make you rich. But it could provide some side income similar to many of the best side hustles.
Bubble Cube 2 is separated into cash tournaments and free game modes. Both categories have entry requirements, including using your cash balance for cash games and using Z coins for free games.
You can deposit your own money or earn bonus cash through in-game activities, including referring friends, to add to your cash balance. Z coins can be earned by winning games, ranking high in the Leagues standings, earning trophies, collecting daily rewards, and more.
You can also earn tickets from playing free games, which can then be redeemed for bonus cash or products. But because it takes 20,000 tickets for $1 of bonus cash, which is the equivalent of playing 20,000 low-level practice games, this might not be a viable option for people who want to quickly participate in cash tournaments.
Cash tournaments range in entry requirements and prize pools. You might see a cash entry requirement as low as 25 cents or as high as $60. Similarly, cash prize pools could range from 42 cents to $100 or more. If you're skilled at the game, you could have the opportunity to make some decent cash. But there's always a risk you won't win anything.
Withdrawing any available cash is as simple as selecting "Withdraw" from your in-game menu, which should be an available option if you have a registered Skillz account. You can withdraw any money you've won or deposited, but you can't withdraw bonus cash.
Cash withdrawals up to your deposit amount are typically returned by the same method you used to deposit money, including a credit card or PayPal. Withdrawals over your deposit amount are sent by mailed check to U.S. players and PayPal in other locations. Keep in mind that Skillz doesn't typically have a minimum withdrawal amount, but any amount less than $10 would incur a $1.50 fee.
Common questions about Bubble Cube 2
Can you really win money playing Bubble Cube 2?
Yes, Bubble Cube 2 offers opportunities to win real money if you participate in cash tournaments against other players. This typically requires depositing your own money to participate or by using bonus cash you earn through in-game activities.
How do you win Bubble Cube 2?
You win Bubble Cube 2 by getting a higher score than your opponent. The gameplay includes scoring points by shooting bubbles onto the board and matching three or more of the same color to pop them. There's a time limit in place and the board will fill with bubbles if you don't make enough matches. If the time runs out or the bubbles spread too far down the board, the match will end.
You can score more points by clearing colors from the board and popping bubbles. Each match will also have 2X power-ups in play that could offer opportunities to score more points.
What are the Bubble Cube 2 minimum withdrawal requirements?
Bubble Cube 2 runs on the Skillz platform and Skillz games don't typically have minimum withdrawal requirements. However, there's a $1.50 charge for any withdrawals under $10, so it could make sense to only withdraw cash in amounts of $10 or more.
How to get started with Bubble Cube 2
Follow these steps and screenshots to get started with Bubble Cube 2:
1. Download Bubble Cube 2 from the App Store, Google Play, or Galaxy Store
2. Open the app and select "Play Now"
3. Select an avatar and enter a username
4. Play a few practice games to understand how to play
5. Once you're able to, select "Account" from the dropdown menu and then choose "Save Account" to create a new account
6. Enter your birthdate and other required information to finish your account registration
7. Select a game mode to start playing
Other games to consider
For other ways to learn how to make money in your free time, consider these gaming apps.
Dominoes Gold brings the familiar dominoes board game to your phone or tablet. You compete against other players to see who can get the highest score when you both face a computer opponent. If you play in cash tournaments, you could win real money. Check out our Dominoes Gold review to learn more.
If you enjoy playing Solitaire card games, Solitaire Cube could be right up your alley. This app puts a modern twist on classic Klondike Solitaire and offers opportunities to compete against other players for cash prizes. Read our Solitaire Cube review to learn more.