Buc-ee's are huge and packed with plenty of goodies, making them the perfect stop on a long road trip or even a short drive home.
But while you can get some great things at Buc-ee's, it's also important to avoid some common errors when you shop there.
So, grab one of your best credit cards, head over to Buc-ee's, and steer clear of these big mistakes.
Get a protection plan on all your appliances
Did you know if your air conditioner stops working, your homeowner's insurance won't cover it? Same with plumbing, electrical issues, appliances, and more.
Whether or not you're a new homeowner, a home warranty from Choice Home Warranty could pick up the slack where insurance falls short and protect you against surprise expenses. If a covered system in your home breaks, you can call their hotline 24/7 to get it repaired.
For a limited time, you can get your first month free with a Single Payment home warranty plan.
SPONSORED
Grabbing a pre-packaged brisket sandwich
A smart shopping hack is to pick up lunch at Buc-ee's since this Texas-based company knows how to do Texas barbecue.
There are plenty of pre-packaged sandwiches and snacks, including pre-packaged brisket sandwiches. But if you have a little time, you can do better.
Wait for fresh, hot brisket instead. You'll know when the brisket is ready when you hear the announcement over the store's speakers.
Skipping the Beaver Nuggets
There are many other fun foods at Buc-ee's, and it would be a major mistake to skip the Beaver Nuggets.
The crunchy corn nuggets are the perfect road snack. You don't want to miss out on them the next time you head into a Buc-ee's.
Assuming Buc-ee's ever closes
If you're on a late-night trip, don't jump to the conclusion that Buc-ee's is closed at 2 a.m. The store is open 24 hours a day, every day of the year.
No matter what time you arrive, Buc-ee's will welcome you for food, drinks, and other items.
---
SPONSORED
Stop overpaying when you shop online
Shopping online has its perks. It's super convenient, but it can be time consuming to find the best deals. Instead of hunting for coupon codes (that don't always work!) and opening tons of browser tabs comparing prices, you can try Capital One Shopping.
Capital One Shopping makes saving money effortless. Just add the browser extension and when you check out, it'll scour the internet for coupon codes to help you save cash. And before you check out at 25+ major retailers, Capital One Shopping will notify you with a friendly pop-up if the item you're buying is available cheaper somewhere else.
Capital One Shopping is free to use and won't show you ads. Add it today and stop overpaying! 1
Thinking the bathrooms will be gross
Don't assume Buc-ee's is just another roadside store with grubby bathrooms. According to its website, Buc-ee's prides itself on having the cleanest restrooms in America.
Bringing your semi-truck into the parking lot
You might imagine that a roadside convenience store with huge parking lots and plenty of gas pumps would be welcoming to semi-trucks on the road.
But at least in Buc-ee's case, you would be wrong.
Buc-ee's welcomes customers with typical cars and SUVs, but you'll have to leave your semi-truck on the road or at another stop rather than bring it into a Buc-ee's lot.
The store posts signs to this effect and has said its lots and driveways were not designed to accommodate semi-trucks.
Parking at a gas pump
Buc-ee's has plenty of gas pumps, but that doesn't mean parking your car at a pump while you shop inside is socially acceptable. The stores are large, so you might shop for quite some time.
So, fill up your car and find a suitable parking space while you pick up your Beaver Nuggets and other goodies.
Worrying about missing the jerky
There's no reason to rush and grab some beef jerky at Buc-ee's as soon as you walk in the door. You will find plenty of jerky at the roadside store.
In fact, stores have a wall dedicated to Buc-ee's beef jerky. You can choose from a variety of flavors, such as teriyaki beef, lemon pepper, hot and spicy, Korean barbecue, and more.
Forgetting your sweet tooth
Another item that Buc-ee's is known for is its fudge. So, make sure you remember to bring your sweet tooth so you can try out the different flavors.
The store can package up one of your favorite flavors or get a variety pack with different options to see which ones you like best.
There's even a pack with 24 different flavors to give you a sampling of what Buc-ee's offers.
Skipping the kolaches
Kolaches are a traditional Czech pastry that you can find at Buc-ee's. The store has several sweet and savory options to choose from. Be sure to give one a try.
---
SPONSORED
Earn 2% cash rewards at grocery stores and Costco
The Wells Fargo Active Cash ® Card (Rates and fees) is a powerful rewards card that allows you to earn unlimited 2% cash rewards on purchases — including on groceries, even at warehouse stores like Costco.

New cardholders can also earn a one-time cash rewards bonus — $200 cash rewards bonus after spending $500 in purchases in the first 3 months!
If you're looking for a powerful rewards card that offers an extended intro APR period, look no further, the Wells Fargo Active Cash ® Card checks that box too!
This card also offers an intro APR of 0% for 15 months from account opening on purchases and qualifying balance transfers (then 20.24%, 25.24%, or 29.99% Variable). Which is great for someone who wants a break from high interest rates, while still earning rewards.
The best part? There's no annual fee .
Click here to apply for the Wells Fargo Active Cash ® Card now.
Thinking it's only about the food
Buc-ee's is a delicious place to eat, with plenty of food options to choose from. But Buc-ee's also has knick-knacks, clothes, and many other items. Pick up everything from T-shirts to pajama pants at Buc-ee's.
Assuming the store only has traditional snacks
You can expect to find the typical road-trip snacks at Buc-ee's, such as candy and chips. But there are also some fun options for those who are a little more adventurous.
Grab a sausage on a stick for breakfast, or try some candied jalapenos if you need something a little spicy.
You'll surely find plenty of choices at Buc-ee's that can keep you well-fed for your entire trip.
Worrying you will get lost
Buc-ee's stores are huge. It can be easy to get separated from your friends and family if you're not keeping an eye out while you wander the aisles.
But the store is not so enormous that you will get lost forever. So, enjoy stretching your legs and checking out everything. There are plenty of things to see and buy at Buc-ee's.
Skipping lunch because it's a gas station
Yes, Buc-ee's is a gas station, but it doesn't have the typical lunch you would find at a small gas station.
In addition to fresh brisket, there are plenty of other sandwich options, burritos, and other tasty items to fill you up after you fill up your car at the pump.
Leaving trash on the coffee counter
If you want some coffee as a pick-me-up on the road, grab a cup at Buc-ee's.
But if you do, don't leave your sugar, cream, and other little pieces of coffee trash on the counter. Gather them up and toss them in the waste bin before you go.
Thinking Buc-ee's is just a Texas thing
If you live in Texas or have ever traveled through the state, you're probably familiar with Buc-ee's. You'll find plenty of stores there.
But the gas station chain has expanded beyond the Texas border in recent years to states such as Alabama, Tennessee, Florida, and Georgia, with more to come.
So keep an eye out for a Buc-ee's opening near you soon.
Bottom line
Buc-ee's offers great bang for your buck if you're on a long road trip or just want to stop by for lunch.
So, stop by Buc-ee's for its affordable Beaver Nuggets, brisket, and other great items, and keep more money in your wallet on your next road trip.
Lucrative, Flat-Rate Cash Rewards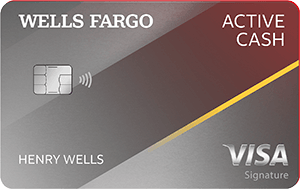 5.0
FinanceBuzz writers and editors score cards based on a number of objective features as well as our expert editorial assessment. Our partners do not influence how we rate products.
Current Offer
$200 cash rewards bonus after spending $500 in purchases in the first 3 months
Rewards Rate
Earn 2% cash rewards on purchases