Whether you're still finishing college, facing student loan repayment, or just trying to get by in the world as a young professional, the financial struggle is real in your 20s. Large purchases like a car and a house might seem completely out of reach, so you may not have thought much about how your credit can influence what those things cost later. But your credit score might already be affecting you in ways you're not aware of.
If you don't want to eat ramen and sleep on a futon forever, you'll need to start striving for a healthier financial future and learning how to manage your money now. Besides working hard to secure additional income and new opportunities for yourself, building your credit score is one of the best ways to establish more financial security.
If you have poor credit or no established credit history, don't despair ⁠— everyone starts somewhere! There are plenty of strategies for building your credit score, and it can take as little as 30 days to see improvement.
Why you should start building credit now
Even if you're not planning to take out a loan in the near future, it's likely you'll need a personal loan, mortgage, or auto loan someday. And if you have a poor credit score, you could pay a whole lot more to borrow money than someone with a healthier financial history. That's because lenders typically charge higher interest rates for borrowers with subprime credit scores.
And bad credit isn't just expensive — it can also exclude you from new opportunities. For example, landlords and employers sometimes perform credit checks when considering tenant or employee candidates. A credit score that prevents you from getting a job could keep you from the income you deserve.
Conversely, having a great credit score can open up a world of possibilities. You could have access to a credit card with some impressive rewards that you can use to travel the world or even take out a small business loan to kick off your career as an entrepreneur.
6 ways to build credit in your 20s
If you want to get ahead financially, building credit in your 20s is of the utmost importance. Financial responsibility is at the root of great credit, so in addition to focusing on your credit score, make sure you're following best practices for budgeting and saving. If you develop healthy financial habits alongside credit-building strategies, you'll be able to raise your credit score in no time.
1. Pay your bills on time
Your payment history is the biggest factor in your FICO credit score — and missing payments matters. This can include utility bills, rent, credit card bills, and any other monthly charges from providers that report to the major credit bureaus. Even if your landlord doesn't report late payments, you should always make your payments on time to avoid late fees.
Setting up autopayments is a great way to avoid forgetting any of your bills; just make sure you have enough money in your checking account to cover any automatic payments scheduled.
2. Get a credit card for beginners
Using a credit card responsibly is a great way to raise your credit score. And thankfully, some cards are designed specifically for people with a thin credit file.
Secured credit cards typically require you to prepay the credit limit as a deposit. The Discover it® Secured Credit Card lets you choose the deposit amount, and you can even earn Earn 2% cash back at Gas Stations and Restaurants on up to $1,000 in combined purchases each quarter, automatically. Plus earn unlimited 1% cash back on all other purchases..
You can also consider the Secured Chime Credit Builder Visa® Credit Card3 2 . While this card doesn't offer rewards, it helps you get a secured card without a credit check or a minimum security deposit1 .
If you don't want to pay a deposit, consider the Capital One Platinum Credit Card, which has no annual fee and can be a good starter card for people with a limited or average credit history. If you're enrolled in school, you may also be eligible for a student card like the Discover it® Student Cash Back, which offers statement credits if your GPA is 3.0 or higher.
And if your credit is at least fair, there are several no-annual-fee cards that are great for beginners, such as the Capital One Quicksilver Cash Rewards Credit Card. With it, you get 1.5% cash back on every purchase, every day; and 5% cash back on hotels and rental cars booked through Capital One Travel (terms apply).
3. Keep your credit utilization low
Another influential component in determining your credit score is your credit utilization ratio, which calculates how much of your available credit you regularly use.
Lenders get nervous if borrowers frequently use up all their credit, so it's better to keep your credit utilization low. It's generally recommended that you keep your credit utilization ratio under 30%.
For example, if you have two credit cards with a $500 limit each, your total credit limit is $1,000 — and your ideal credit utilization would be $300 or less. If you keep your balance low compared to your limit, your credit score should be positively affected.
4. Become an authorized user
If you know someone who is financially responsible, such as a parent or other relative, consider asking to become an authorized user on one of their credit card accounts.
You'll have access to a credit limit determined by the primary account holder, and as the account holder makes on-time payments, your credit score should improve. Note that your credit score can plummet if the primary account holder fails to make payments, however, so choose someone you trust.
5. Consider a credit-builder loan
Credit-builder loans work differently than other types of borrowing — and as the name implies, they're meant to help borrowers improve their credit.
When you first take out this type of loan, the lender will deposit the funds into a savings account. You'll make regular payments to cover the principal and interest, and, once the loan is completely paid off, you'll have access to the money. In the meantime, you'll be able to watch your credit score grow as the lender reports your on-time payments to the credit bureaus.
You can usually get approved for one of these loans even with a bad credit score, since lenders don't take on the risk associated with a traditional loan.
6. Keep tabs on your credit report
Mistakes happen — and sometimes incorrect info on your credit report can cause your score to drop. Creditors may report a missed payment that never happened, or perhaps someone else's loans are appearing in your file. Whatever the error, inaccuracies like these could make your score lower than it should be.
That's why it's important to keep an eye on your free credit report and know what to look for as you review it. There are several free services you can use to ensure that the information on your report is accurate and your personal information is up to date.
It's never too early to start building your credit score. Following these strategies in your 20s will set you up for financial security in future decades, help you save money on important purchases, and open up new opportunities that wouldn't be available to you otherwise.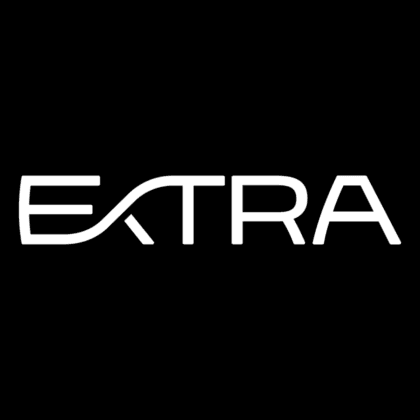 Extra App Benefits
Build your credit history every time you spend money
Works with your existing bank account
Earn up to 1% in points for rideshares, coffees, phone bills, and more