You perfected your resume, you aced the interviews, and that new job is so close, you can practically taste it. Then the hiring manager says they want to run a credit check.
This is a fairly common practice in the hiring world, especially among industries where employees will have access to finances, sensitive information, or have a hand in government service. In fact, a 2017 survey by the NAPB found that 31% of surveyed companies conduct some kind of financial or credit check as part of their hiring process.
Though your credit score is not available to employers, the other important information in your credit report can have an impact on your chances of being hired. Under the Fair Credit Reporting Act, employers can use information from your credit report to evaluate whether or not to hire you. Even after you get the job, this information can affect consideration for a promotion, reassignment, or keeping you on as an employee.
Here's a look at why an employer may run a credit check on a job applicant and what that means for you when looking for work.
Why employers care about credit
The information provided in a credit report for employment can tell a hiring manager several things about an applicant, says Adele Alligood, financial advisor and credit expert with EndThrive. One is to gain an idea about how dependable you are or if you know how to manage your money.
"Missed payments and other delinquencies might indicate that you're unreliable or unorganized," Alligood says. "Oftentimes, employers see a failure to keep your financial obligations as a sign that you won't fulfill your work obligations."
Another reason employers run credit checks is to minimize risk. If a credit check shows a potential hire is in financial trouble, some employers may see that as an increased risk for theft or absence from the workplace.
Credit checks are also a way for companies to verify your identity.
"Many people assume that background checks are the only verification method," Alligood says. "But credit checks are becoming increasingly more common as verification tools. They are usually the final step taken by employers to ensure they're making a good hiring decision. It's a way to help protect them against risk."
What can a potential employer see in my credit report?
The credit check that is run during the hiring process is not the same as one that is run for a loan or credit card application. Employers can only see certain information from your credit report, and your credit score is not included. Additionally, your credit score is not affected by these types of inquiries about your report.
"Credit checks are highly regulated by equal opportunity laws, so your report won't show account numbers or your credit score," says Alligood. "It won't even show the year you were born or your marital status."
The information that may appear on a credit report requested by a potential employer includes the following:
Current name and any former names of aliases you may have had
Social Security number
List of previous employers, when available
Current and previous addresses
Borrowing and payment history, including total amounts past due, credit limits, and accounts in collections
Information that is public record, such as civil litigation, bankruptcies, or other judgments
What are my rights?
Though the Fair Credit Reporting Act allows employers to conduct credit checks as part of their applicant screening process, it also gives job seekers rights as to how and when that information can be accessed and used.
"The good news is that an employer cannot pull your credit reports without your permission," says Mike Pearson, founder of Credit Takeoff. "The law says that they must first notify you that they intend to pull your credit report, and they also must receive your consent before doing so. If you do not consent, they cannot pull it."
If a company believes the information in your credit report may lead to them not hiring you, they are obligated to send you a pre-adverse action disclosure before making a final decision. This is a written statement that includes a copy of the report that is influencing this decision and information about your rights under the Fair Credit Reporting Act.
If a final decision not to hire you is made because of information in your credit report, the company must send an adverse action notice. This document gives information about the company that conducted your credit check and explains it was the potential employer who made the decision regarding your hire. You will also get an explanation of your right to another copy of the credit report that was reviewed and to dispute any information you feel is inaccurate.
Some states add limitations to the federal laws governing credit checks. For instance, California, Colorado, Connecticut, Delaware, Hawaii, Illinois, Maryland, Nevada, Oregon, Vermont, and Washington all have state laws restricting how credit reports can be used in the employment process. Chicago, New York City, and Philadelphia also have laws restricting the use of credit information by employers. If you have questions about your area's exact regulations, contact your state's department of labor.
What you can do to prepare for an employment-related credit check
If you aren't sure your credit report will positively impact your chances of being hired, there are a few things you can do.
Todd Christensen, education manager with Money Fit by DRS, recommends starting by finding out exactly what is on your credit report and taking steps to dispute any inaccuracies. You can request a free credit report from each of the three credit reporting agencies once per year through AnnualCreditReport.com.
He also suggests getting up to date on late payments and addressing any balances in collections.
"If you have outstanding collections, consider finding a way to pay them off or down," Christensen says. "A paid-off collection account is not only ignored by the most common credit scoring models, but a zero-balance collection looks like less of a threat to your productivity on the job than a collection account with balances."
Once these initial areas are addressed, be sure to stay on top of your payments. Paying your bills on time has a substantial impact on your credit, according to Alligood. Setting up autopay or adding your payment dates to your calendar may be a good way to help stay current with all your payments.
Finally, try to reduce your credit utilization ratio, which means either paying down existing debt or reducing spending on credit accounts. "If you always max out your credit lines, then it can indicate that you don't handle money responsibly," Alligood explains. She recommends aiming to use less than 30% of your available credit.
Hearing that a potential employer is going to be looking at your credit history can be scary to hear. However, actively keeping track of your credit report and knowing what to expect from the process can make things much easier and help you land the job you want.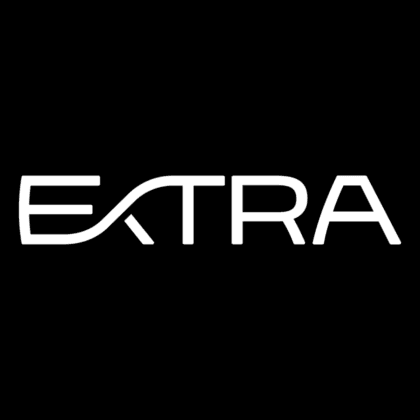 Extra App Benefits
Build your credit history every time you spend money
Works with your existing bank account
Earn up to 1% in points for rideshares, coffees, phone bills, and more