Buy Now, Pay Later (BNPL) can be great for the short-term financing of your dream purchases. Designed to allow you to buy items through an app and pay back in predetermined installments, these apps typically require an initial upfront payment and set terms for when the item must be paid in full.
The added appeal is that some of these apps do not charge interest and often don't take as long for approval as a credit card would. Affirm, Afterpay, Klarna, Zip, and Sezzle are some apps that offer BNPL options through participating retailers. But what sorts of things can you really buy this way?
Here are seven of the craziest things you might be able to buy right now, and pay for later.
Week-long, luxury trip to Fiji
Itching for an excursion to Fiji but don't want to pay for it all upfront? The Affirm app might be able to help you manage your money and let you pay for a bucket list getaway in installments. Expedia has partnered with Affirm to essentially create payment plans for your trips.
Fiji's island of Malolo is breathtaking and you may even be able to book spa services and watersport adventures as part of this trip. If you're looking for more of a city trip, Expedia offers buy now and pay later options for many of their vacations, if you qualify.
Shopping spree at Tory Burch
When it comes to designer fashion, Tory Burch is one of the biggest names out there. However, not everyone can pay for it all upfront. Fortunately, there's an app for that: Afterpay.
They just might be able to help you finance a shopping spree at Tory Burch, which could include a $898 embroidered caftan or a $648 T monogrammed shoulder bag.
Engagement ring from Bloomingdales
Diamonds are forever, or so says the old adage. Perhaps you're interested in buying a very special gift for your love (engagement anyone?) and a Diamond Baguette Mosaic Engagement Ring would be perfect. The cost, however, is thousands of dollars.
Purchases at Bloomingdales can be made through the app, Zip, which may allow you to buy this sparkler now and make payments in pre-set installments, paying it all off before the wedding date.
Makeup kit of your dreams at Sephora
If you love shopping at Sephora, then you know just how quickly you can empty your wallet on everything from makeup remover to bronzer. That's where Klarna comes in. You can apply and if approved, you can buy what you want at the retailer and pay later while using the app.
Your shopping spree may include spending nearly $200 on a coveted $90 Christian Louboutin lipstick and a $90 Tom Ford blush duo.
Peloton
Peloton exploded in popularity during the COVID-19 lockdown, allowing folks to get all of the instructor-led exercise they need from the comfort of their homes. But that doesn't mean a Peloton bike comes cheap, as they start around $1,400 for basic models.
While Peloton offers financing of their own, you may be able to use Affirm to help you buy a bike now and pay for it later.
Designer dress from Neiman Marcus
If you've always wanted to dress like a runway model but were hesitant to splurge on the stunning gowns that they wear, you'll be delighted to know that Affirm might help you finance at Neiman Marcus.
That means you may be able to pick up the stunning $6,990 Oscar de la Renta Floral-Embroidered Illusion Midi Dress to wear to a fancy event … or just out to dinner. Either way, you'll be a vision.
Mid-century modern chandelier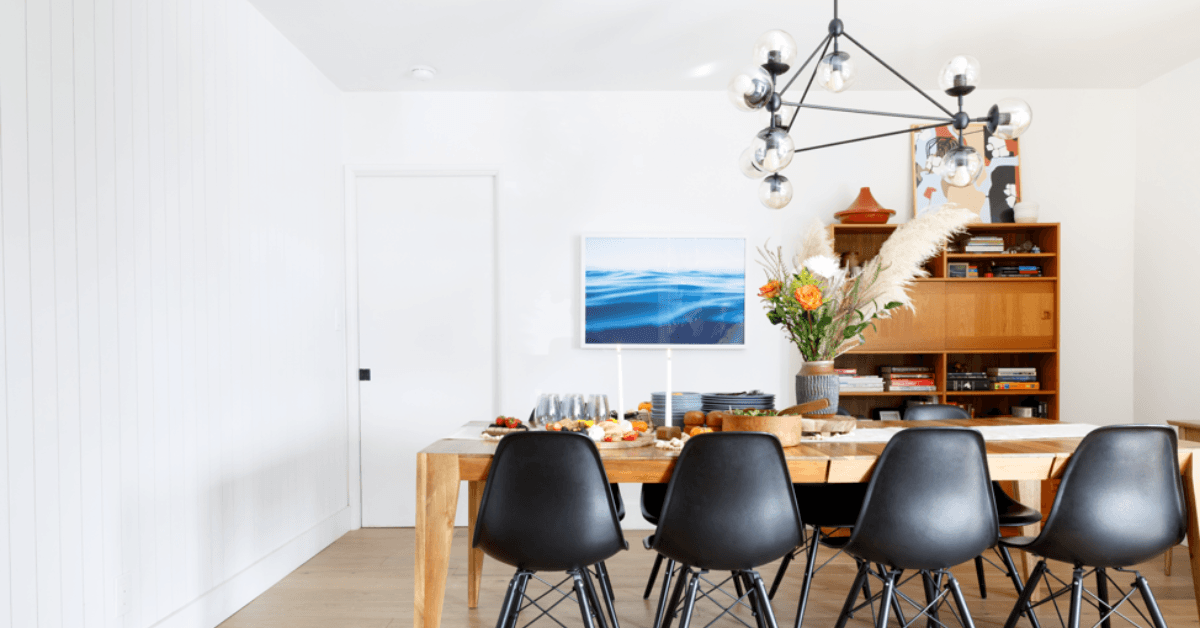 Lighting fixtures can be costly but amazing additions to a home — and it might just be a splurge you are willing to make! If you want to upgrade your dining room, you may want to consider a gorgeous new chandelier. Lamps Plus accepts Sezzle to help you buy one now and pay in full at a later date.
With this financing approval, you may be able to acquire the gorgeous Possini Euro 10-Light Modern Chandelier that retails for $599.99.
Bottom line
Purchasing pricey items comes with a thrill, but there are some buy now, pay later risks. For example, you will not want to spend more than you can afford, and watch out for any added fees or interest.
Also, make sure you are aware of all of the parameters that come with your payment schedule so you don't incur additional fees. A budgeting app might be able to help you keep track of payments. It's key to not let your other financial goals fall by the wayside, and make sure your purchase is a wise one for your objectives.
AmONE Personal Loans Benefits
Loans up to $50,000
Min. Credit Score: 600
APR: 3.99%-35.99% (as of May 31, 2023)
No Collateral Needed