As you think about your future, where do you see yourself? Do you find yourself dreaming about retiring early? Or maybe you just like to plan ahead. One thing anyone should consider is the type of community you hope to live in once you no longer have to worry about your work commute.
You may want a smaller town, perhaps someplace quiet with less traffic. At the same time, you don't plan to sit at home watching TV, so you want the town to offer fun things to do and local experiences.
These are some of the best U.S. small towns for retirement that offer a quiet place to live with plenty to do.
Franklin, Tennessee
Population: 83,454
Cost of living: $42,999 per year
Often cited as one of the best towns to live in, Franklin is about 30 minutes from Nashville. While you can easily travel to Music City for entertainment, this smaller town, with local golf courses and a few art galleries, will keep you busy.
It's a more affluent community, which means saving for retirement may mean putting aside a bit more. However, the 16-block historic district, beautiful parks, and low state taxes help to make it well worth consideration.
Coolidge, Arizona
Population: 13,218
Cost of living: $39,077
If the thought of warm weather throughout the year, incredible golf courses, and a quiet lifestyle sound perfect, explore Coolidge, a small town about 60 miles away from Phoenix.
It's certainly warm here, but it's also a good place for those who want to hike in the desert, tour a few archaeological sites at the Casa Grande Ruins National Monument, and spend some time supporting the local community. There are lots of community events here, including Calvin Coolidge Days and Cotton Days.
Cedar Key, Florida
Population: 687
Cost of living: $33,061
You want the Florida retirement experience (for so many reasons), but you seek a quieter lifestyle. Consider Cedar Key, a community noted for its retirement lifestyle on the Gulf Coast.
It's perfect when you want to be in a true small town while also being near the Cedar Keys National Wildlife Refuge for hiking and exploring, as well as within a short drive to the waterfront for beaches and sailing. It's also just about an hour outside of Gainesville.
Without a state income tax, your money is likely to go further here, especially if you hope to spend most of it in warm year-round weather.
Caldwell, Idaho
Population: 59,996
Cost of living: $32,995
Caldwell is a peaceful place to live outside the big city and surrounded by natural areas. It's a growing community with a lot of new development, and boasts a planetarium, a number of wineries, and Indian Creek Park, which winds through the town.
It's only about 28 miles from Boise, which provides easy access to the airport and other amenities.
Liberty, Missouri
Population: 30,167
Cost of living: $33,212
Liberty is a fantastic place to call home for those who want to remain very active within their community, attending sporting events and entertainment and exploring parks. The city is home to the Martha Lafite Thompson Nature Sanctuary, the ideal place for a walk.
It's easy to find good food and small shops in the downtown area of the city, too. You can take in a show at the Kauffman Center for the Performing Arts or head off to one of the golf courses nearby. Being just outside of Kansas City means you have access to a wide range of amenities.
Burlington, Vermont
Population: 44,743
Cost of living: $44,953
Burlington is a fantastic smaller community located in the northern portion of this New England state. If you want to live in an upscale community that's only a few hours from Boston, consider the value of this community.
As the home of the University of Vermont, there are coffee shops, art galleries, and smaller shops in the downtown area. You'll also find plenty of hiking and biking options. Its location on Lake Champlain means fishing and sailing, and kayaking for those who want to remain active. There are also fantastic wintertime activities nearby, including downhill skiing.
Paso Robles, California
Population: 31,759
Cost of living: $46,187
Let's say you love the thought of living in California and being close enough to the big cities, but want a quieter location to call home. Check out Paso Robles, a community that's tucked in between Los Angeles and San Francisco with a fabulous farmer's market, wine tasting rooms, art galleries, and high-end dining.
The downtown area is quite walkable for an evening stroll. There are also several bike paths nearby, golf courses, and fishing.
Sitka, Alaska
Population: 8,458
Cost of living: $46,259
If a remote town is the level of quiet you're looking for, Sitka is a good choice. It's 95 miles outside of Juneau and certainly quiet, with the mountains wherever you look.
The community is fabulous for retirement if you want to remain active. There are waterfront sailing opportunities and plenty of wildlife around every bend. It's certainly the type of community for those who want a cabin in the snow-covered woods.
Stroudsburg, Pennsylvania
Population: 5,927
Cost of living: $38,862
Quiet is the perfect word to describe the community of Stroudsburg, which is nestled in the Pocono Mountains. It's the perfect place for those who want to be close enough to outdoor adventures, like hiking and skiing, but also want their own slice of peace.
The downtown area is quite charming, with several small stores, a farmer's market, and antique shops, but it is also home to some fantastic small restaurants and coffee shops.
Hamilton, Montana
Population: 4,659
Cost of living: $38,147
Hamilton is simply beautiful, a rural town that's tucked into the mountains with beautiful sunrises every morning. It's the type of community where you're far removed from the busy lifestyle and easily able to get to know your neighbors (if you want to do so).
Missoula is the biggest nearby town, and that's about an hour's drive. Hamilton has a few shops and restaurants, a number of historic buildings, and its home to Bitterroot College. If you want small-town living in retirement in a ranch environment, check out this area.
Luray, Va.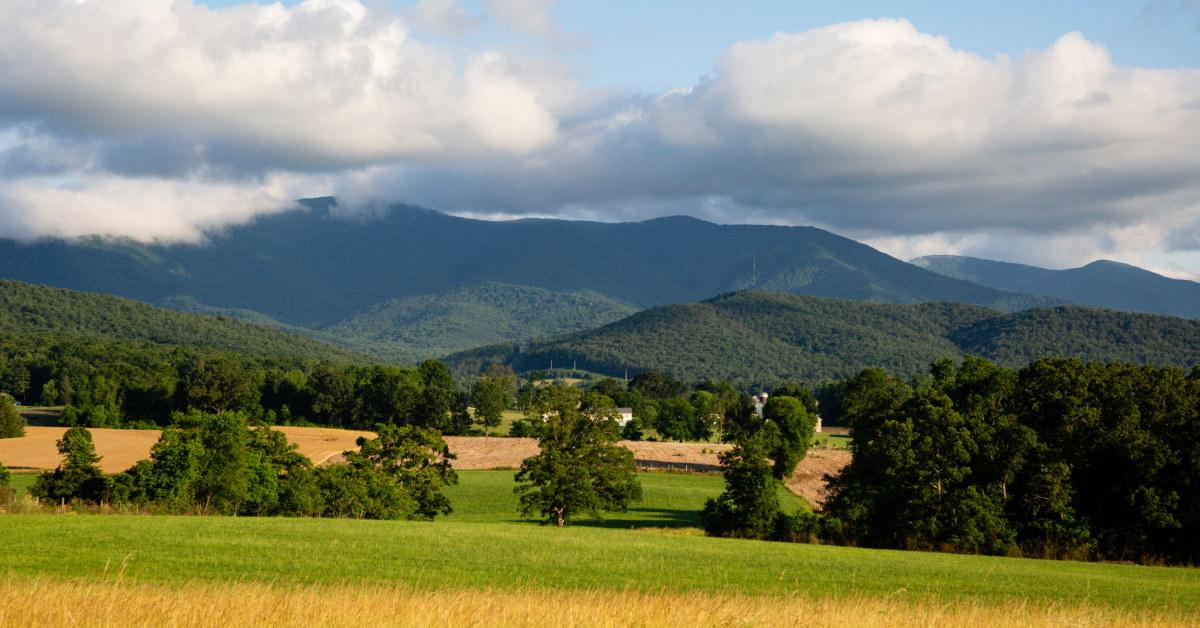 Population: 4,831
Cost of living: $34,002
The town of Luray is the quintessential small community. It sits on Lake Arrowhead, providing lots of fun water activities, and is just a short drive from the Shenandoah National Park.
Though the summers can become a bit busier, thanks to the tourists who come to explore the Luray Caverns and Appalachian Trail, it's still quite a small, peaceful place to live.
Mequon, Wisconsin
Population: 25,142
Cost of living: $36,121
If cold weather doesn't bother you, consider retiring in Mequon, a small town located just outside of Milwaukee on Lake Michigan. There are dozens of parks nearby, several golf courses, lots of fishing and boating opportunities, and a farmer's market.
The city itself has locally owned shops and restaurants, too. There's a strong Lions Club present and lots of smaller community organizations if you want community activity.
Dillsboro, North Carolina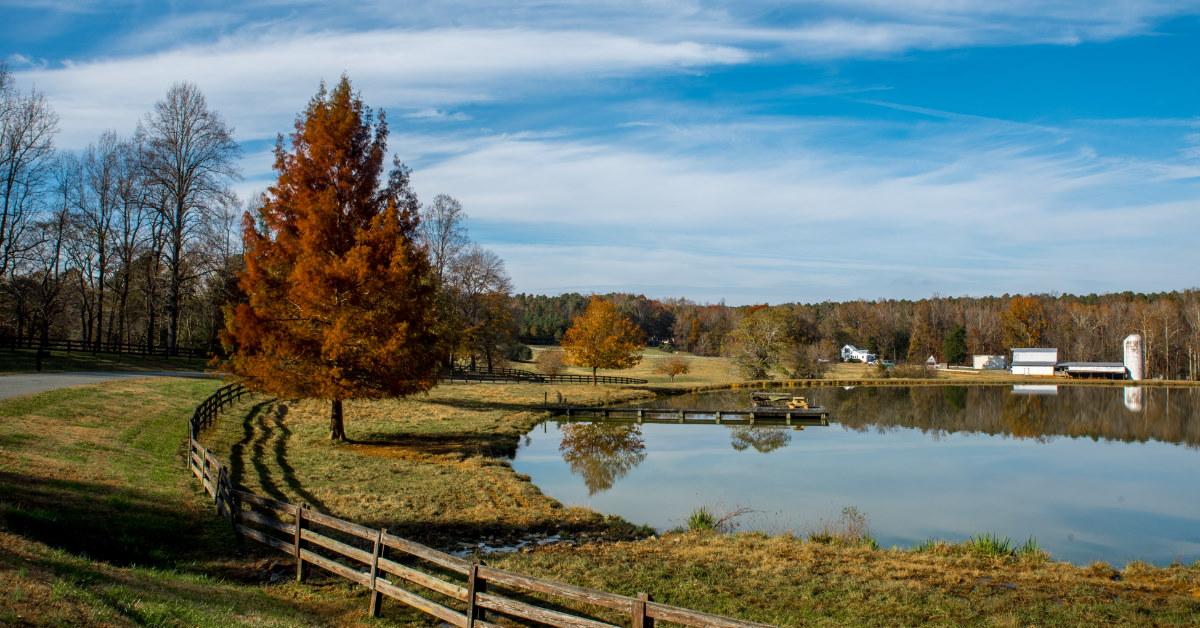 Population: 213
Cost of living: $38,157
When you say small, how about choosing a city to retire in that is home to just a couple hundred people? Dillsboro has much to offer even as a small community, including 100-year-old buildings, small shops, and a few artisan restaurants and coffee houses.
It's also a very artistically charming community, hosting various events throughout the year that draw tourists and nearby residents. Spend your days hiking in the Great Smoky Mountains National Park, or head to Asheville for more modern shopping.
Greer, South Carolina
Population: 35,308
Cost of living: $34,279
Greer has seen some growth in recent years, but still has a small-town feel, thanks to the various community events it hosts, including a farmer's market, festivals, and lots of holiday-themed programs. Greer has dozens of local parks and is close to lakes and parks for weekend trips.
The city is a short drive to the Greenville-Spartanburg airport and an Amtrak station. Or you can drive to Charlotte in less than two hours.
Bottom line
Choosing the wrong place to retire is one of the more common ways retires can get into financial trouble. But you can stop throwing money away if you spend time planning ahead.

There's no need to retire in the big city or to deal with the noise of endless suburbia. Why not plan a retirement that's focused on a quiet, higher quality of life? Any of these locations could be a good option. Don't forget to consider international destinations for retirement, too.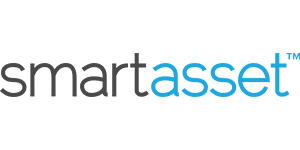 Smart Asset Benefits
Get matched with fiduciary financial advisors
Advisors are vetted and certified fiduciaries
Take the mystery out of retirement planning
Their matching tool is free
Paid Non-Client Promotion