Whether you're the type to wander around Target for fun or you dread your weekly grocery trip, there's one thing we bet you'll enjoy: Earning free cash just for purchasing the goods you would buy anyway.
There are a variety of apps that can help you earn cash back, including some that let you earn money from receipts and others that save you money when you shop online. Some apps can secure refunds for you when prices change, and others give you gift cards even if you don't buy anything, so there are plenty of ways to earn.
These apps can help you earn up to 35% cash back, depending on where you shop and what you buy. Different payout methods are possible, and there's something for everyone on our list. It's even OK to use more than one app to cover all your shopping needs. If you're looking for clever ways to save money when shopping, these apps can help.
Even a seemingly small amount of cash back can add up quickly when you're making regular purchases. So prepare your wish list, because you'll have some extra dough in no time once you start using these money-saving cashback apps and websites.
Fetch
Although some money apps require you to pick out coupons ahead of your shopping trip, you can easily use Fetch as an afterthought when you return home from the grocery store. Fetch works with dozens of popular brands to save you money on thousands of products so you can earn points every time you shop.
Simply submit a photo of your receipt, earn points on products you purchased, and redeem those points for hundreds of available rewards. Once you've racked up at least 3,000 points, you'll be able to choose from hundreds of gift cards to restaurants and retailers, from Amazon to Airbnb, or select a prepaid Visa or MasterCard.
Fetch is a great choice for frequent supermarket-goers who don't want to deal with the hassle of selecting coupons or preparing a shopping list. Check out our Fetch review to learn more.
Ibotta
Ibotta offers several ways to earn money when shopping both online and in-store:
To earn cash back when shopping online, simply select the retailer in the Ibotta app or shop on your computer with the Ibotta browser extension. Ibotta works with more than 1,500 brands and retailers, so whether you're shopping at JCPenney.com or Michael Kors, you can earn rewards for your purchases.
You can also earn cash back for your in-store purchases at more than 300 retailers, including grocery stores and retail outlets like Target and Walmart. You'll need to select the offers you want in the app before you shop and then also submit your receipt. To get automatic savings, just link Ibotta to your retailer's loyalty account instead. You can also pay directly with the Ibotta app using a linked credit card at more than 50 retailers.
Once you've earned at least $20, you can either send your cash back to a linked PayPal account or redeem for a gift card through the Ibotta app. Ibotta is a great option for people who want flexibility in earning and redeeming, and it's especially convenient for people who shop with a loyalty card. Check out our Ibotta review to learn more.
Drop
Whether you're looking for a new pair of sneakers, booking travel reservations, or ordering takeout, you can earn rewards if you initiate these purchases on the Drop app. You'll link your credit or debit card to the app so you won't need to upload your receipt to earn points.
The amount of points you can earn will vary by store. Drop will notify you if there's a special earning bonus happening at a particular retailer, and you can also earn bonus points for referring your friends. There are even games you can download from Drop and surveys you can take to earn extra points.
Once you've racked up some points, you can exchange them for any gift card you're eligible for (the amount of points needed for different gift cards varies). You'll be able to get gift cards for popular retailers such as Amazon and Starbucks, and Drop is always updating the available options.
Although Drop is great for anyone who likes to shop, users who are already loyal to Drop's partner brands will likely earn the most. Check out our Drop review to learn more.
Drop Benefits
Get $1 today just for signing up and linking a credit card
Earn cash back on your every day shopping trips
Earn at your favorite stores - Amazon, Starbucks, Trader Joes, and Walgreens
Shopkick
Shopkick rewards you for online and in-store shopping, and you don't necessarily need to make a purchase to earn kicks, which is what Shopkick calls its rewards points.
There are several ways to earn kicks, including:
Walking into partner stores
Scanning barcodes of certain products
Making a purchase and submitting a receipt
Making a purchase with a linked card
Making an online purchase through the app
Watching videos
Rewards vary, but making purchases generally earns you the most points.
Once you have $20 in cumulative kicks, you can redeem your rewards for gift cards to retailers like Target, Amazon, and Starbucks. Shopkick reports that its users have already earned $85 million in free gift cards just from using the app.
Shopkick is designed for people who love to shop, offering rewards for shopping-related activities in addition to purchases. However, those who want to earn cash instead of gift cards may be better served by another app. Check out our Shopkick guide to learn more.
Cash Direct Club
With Cash Direct Club, you can earn up to 15% back at hundreds of online stores, from Walmart to Macy's to Expedia. It even offers a $20 welcome bonus to get you started.
To earn with Cash Direct Club, simply sign up for a free account and shop through the Cash Direct Club website to earn a percentage of your purchase as cash back. You can also get extra rewards for referring friends, taking out a personal loan, or even buying a house.
Once you've reached a minimum of $50 in your account, you can cash out via PayPal or check. Because this threshold is on the high end, we think Cash Direct Club is best for frequent online shoppers or those using the service to make a big purchase like a travel reservation. Also, if you want to earn money in-store, you'll need to use a different app as Cash Direct Club doesn't offer that option. Check out our Cash Direct Club review to learn more.
GetUpside
Unlike apps aimed at online shopping, GetUpside offers rewards to people who make purchases at their local grocery stores, gas stations, and restaurants. You can earn up to 25 cents per gallon when you buy gas. If you're in the DC area, you can also earn up to 15% back when shopping at grocery stores and up to 35% back when dining out.
What's more, GetUpside can show you where to find the best prices so you can decide where to shop for maximum savings and earnings. Here's how it works:
Claim an offer on the app for a nearby store
Use your credit card to make a purchase
Snap a photo of your receipt
Receive cash back, which you can redeem at any time
Some of the best cashback offers on gas come from GetUpside, so the app is perfect for frequent drivers. It's also a no-brainer if you dine in or buy groceries in the DC-area. But GetUpside is designed for local deals and rewards only, so you'll need to choose another app or site for your online shopping. Check out our GetUpside review to learn more.
GetUpside Benefits
Earn Cash Back on Gas and Food
Save Up To 25¢/gal On Gas
Cash Out Via PayPal, Check or Gift Cards
No Limit On How Much You Can Earn
The bottom line on cashback apps and sites
To get the maximum savings with the least effort, choose the apps and sites that work best for your lifestyle and shopping habits. Although you can't use more than one to get cash back on the same purchase, it might be wise to make use of a few different ones depending on where you shop. For example, you could use GetUpside for your gas and groceries, Cash Direct Club for your online shopping, and Capital One Shopping Price Protection for catching potential refunds. This is great practice for learning how to manage your money better. Consider using a budgeting app as well to maximize savings every month.
If you really want to stack your rewards, you should shop with one of the best cashback credit cards as well. You could earn up to 6% back in your grocery store purchases in addition to coupon savings and cashback earnings from the apps and sites we mentioned.
All that free money makes shopping more fun for everyone. Enjoy racking up the rewards, and don't forget to treat yourself with the earnings!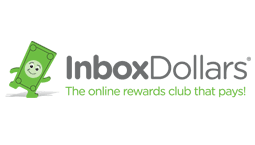 Inbox Dollars Benefits
Get a $5 bonus when you register with your email
You could earn money by taking surveys or making online searches
Over $80 million paid to members so far - how much can you earn?