The coronavirus pandemic has led to millions of Americans facing layoffs or furlough from their jobs. But even as the response to COVID-19 has resulted in unprecedented unemployment and concerns of a looming recession, it's also increased demand for certain jobs.
One of those jobs is contact tracer. In a recent NPR Survey, the majority of U.S. states indicated they plan to hire workers to fill contact tracer roles, with 44 states plus Washington D.C. collectively intending to hire almost 67,000 contact tracers.
If you've recently been laid off and you're trying to figure out how to make money, you may be interested in what this job entails and what your state's plans are for bringing new contact tracers on board.
What is a contact tracer?
Contact tracers are instrumental in helping to stop the spread of COVID-19 or other viruses. Their primary responsibility is to work with patients who've had a virus and find out who they came into contact with while they were contagious.
One of the problems with preventing the spread of the coronavirus is that people can transmit it even when they are asymptomatic. Contact tracers will work with coronavirus patients to identify their contacts. They'll then be in charge of reaching out to those who may have been exposed to let them know they are at risk, to provide them with information, and to urge them to quarantine so they do not infect others.
Contact tracers can't reveal the identity of the infected person and must put safeguards in place to protect patient privacy. They must also be sensitive to the concerns of those they're reaching out to, act confidently in providing information and referring contacts for additional care, and be resourceful in reaching out to people who may be at risk but reluctant to talk.
How much do contact tracers make?
Pay varies by state for contact tracers. Full-time contact tracers in Maryland make around $35,000 per year, while New York is offering more than $50,000 per year for some positions. Unfortunately, data on average salaries across the U.S. is not available as there were few full-time contact tracers employed across the country prior to the COVID-19 outbreak.
Do you need healthcare experience to be a contact tracer?
While many people believe that medical training is necessary to act as a contact tracer, this isn't necessarily a job requirement. You do need to understand some basic medical terms, but you don't need formal medical training. Hiring organizations will likely provide the training you need before you start speaking with patients. And if you're interested, Johns Hopkins is also offering a free contact tracing training course.
Some of the skills you do need as a contact tracer include:
A strong understanding of patient privacy rights
Basic crisis counseling skills
High emotional intelligence so you can help patients trust you
The ability to correctly and empathetically convey information to people who may have been exposed to COVID-19
The ability to determine when and how to refer affected contacts to other resources that can help them to deal with notification of their potential exposure to COVID-19
Which states are hiring contact tracers?
More than 44 states and Washington D.C. have indicated they'll be hiring contact tracers, though not all states have made official job postings. Some are still figuring out the logistics of how many workers will be hired, what they'll be paid, or when they'll begin working.
Below are details from the states outlining their process and current hiring plans for contact tracers. If your state hasn't yet actively ramped up hiring, check in regularly with your state's Department of Public Health website or other repository for COVID-19 information to find out when hiring efforts get underway.
Alabama
Alabama had 120 contact tracers working in the state as of mid-April and has reassigned staff members from its Health Department to conduct contact tracing. Dr. Scott Harris, State Health Officer for the Alabama Department of Public Health has indicated they plan to add many more staff members as they can get people trained.
Alaska
Most of Alaska's contact tracers are public health nurses or epidemiology staff members who work for the state's Department of Health and Social Services. Alaska told NPR it hopes to have a total of 68 contact workers on staff after a planned hiring surge.
Arizona
In Arizona, some workers from the County Health Department are currently engaged in contact tracing, but hiring is expected to ramp up. For example, the Maricopa County Board of Supervisors recently approved funding to hire 50 contract workers and 60 full-time employees in an effort to increase tracing efforts.
Arkansas
The Arkansas Department of Health has taken responsibility for contact tracing since before the first diagnosed COVID-19 case in the state. As of April 23, they were training between 120 and 260 new contact tracers and planned to have 260 on board by week's end. Most of the contact tracers will be medical students, employees of the Arkansas Department of Health, and ADH employees.
California
California Governor Gavin Newsom has announced California aims to train 10,000 contact tracers. The state government will be working with individual counties to identify their contact tracing capacity and developing a statewide training academy.
Colorado
Colorado aims to investigate as many as 500 COVID-19 cases statewide each day. To do so, public health agencies statewide are hiring new workers as well as reassigning existing staff members to track individual cases.
Connecticut
Connecticut plans to have a contact tracing plan in place by May 20. The tracing will be performed by 300 staff members who work for the state Department of Public Health and local health districts. However, approximately 400 unpaid volunteers are being recruited to help with the process.
Delaware
Delaware plans to hire 200 contact tracers. Applications for these positions are expected to be posted here over the next few weeks.
Florida
Florida is primarily relying on staff members from the Florida Department of Health as well as retired medical staff to perform their contact tracing. However, some counties, including Osceola County, have indicated they are expanding staffing resources to hire dedicated contact tracers.
Georgia
Georgia employed 250 dedicated contact tracers prior to the novel coronavirus pandemic. The state has indicated it will hire as many as 750 new workers to perform contact tracing for COVID-19 patients. The state also plans to seek assistance from student interns attending medical or public health colleges.
Hawaii
Hawaii is in the process of training additional contact tracers and has received $50 million in federal funding to expand both its tracing and testing programs.
Idaho
Idaho is investing $7 million to increase its number of contact tracers. While there were about 23 contact tracers employed in mid-March, the state plans to bring on as many as 255 new workers using federal funding provided by the CARES Act.
Illinois
Illinois is planning to invest almost $80 million in building a statewide contact tracing program. The goal is to have at least 30 tracers per 100,000 residents. While local health officials, retirees, and students will perform some of this work, the state also plans to hire new contact tracers in the coming weeks.
Indiana
Indiana is recruiting contact tracers. You can complete a form on the website of the Richard M. Fairbanks School of Public Health and your information will be passed on to the hiring agency who will contact eligible individuals with details about next steps.
Iowa
Iowa is training more than 150 National Guard members to perform contact tracing. Dozens of staff members from the state's Department of Health and Human Services are also performing this work. Some Iowa counties are also adding staff to help with the process.
Kansas
Kansas is planning to train 400 volunteers to work as contact tracers. They have already trained approximately 200 volunteers who are assisting local health officials.
Kentucky
Contact tracers are being hired throughout Kentucky. Job postings are already available for many areas, including Frankfort, and Fayette, Franklin, Madison, Scott, Woodford, Boyle, Jessamine, Bourbon, Anderson, Harrison, Nicholas, Montgomery, Powell, Clark, Estill, Gerrard, Lincoln, and Mercer Counties.
Louisiana
Louisiana health officials plan to hire 700 contact tracers. You can apply by contacting contacttracing@la.gov. Only Louisiana residents will be hired, and as many as 250 people are expected to begin training by May 15.
Maine
Maine is hiring 15 "disease detectives" to join the 15 contact tracers already working in the state as of mid-April. More information is pending at this time.
Maryland
Maryland is hiring hundreds of contact tracers. Tracers are paid hourly, with an expected annual salary of $35,000 per year. Hiring is being completed by the nonpartisan and objective research organization NORC at the University of Chicago, and you can find job listings on NORC's website.
Massachusetts
Massachusetts has announced plans to hire 1,000 contact tracers. The hiring will take place through a partnership with Partners in Health, which is collaborating with 36 different community health centers across the state. Student volunteers are also working on contacting tracing.
Michigan
Michigan has launched a website where people with experience in public health, healthcare, or community organizing can volunteer to work in contract tracing or other roles that helps stop the spread of COVID-19. The state's chief medical executive also indicated the state ultimately has plans to hire as many as 1,000 people to work on contact tracing with local health departments.
Minnesota
The Department of Health in Minnesota has plans to hire up to 4,200 people to perform contract tracing work. The jobs are expected to last for 18 months. A bill before the state legislature would provide the authority for the state to contract with a private company that would manage the hiring and training process.
Mississippi
Mississippi has plans to hire 20 contact tracers. Funding will come from the CARES Act, which has provided $6.5 million to the state to help with testing and contact tracing.
Missouri
Currently, volunteers are working with local health department workers to perform contact tracing. Counties throughout the state have indicated they are eager to hire more full-time personnel, and job listings are available online for some areas, including in St. Louis, where the temporary work will pay $15 per hour. However, due to high demand, additional applications aren't being accepted at this time.
Montana
Many urban counties throughout Montana have retrained existing staff members at county health departments to perform contact tracing. In some areas, health officials have also begun bringing on additional staff, including 14 new tracers in Missoula and 11 in Yellowstone.
Nebraska
PRC is working with the state of Nebraska to hire contact tracers. Both full and part-time work is available, and workers have the option to work remotely or in local offices. Only Nebraska residents can apply. 
Nevada
Nevada had fewer than 80 contact tracers at the start of the COVID-19 outbreak. A spokesperson for the Nevada Department of Health and Human Services has indicated the state is working to hire an unspecified number of people and recruit volunteers to assist with contact tracing efforts.
New Hampshire
Since the start of the pandemic, each diagnosed case of COVID-19 has had a contact tracer in New Hampshire. In March, the state added between 50 and 60 additional investigators. It is currently unclear if additional hiring will take place.
New Jersey
New Jersey is planning to hire 1,000 contact tracers. Jobs will pay $20-$25 per hour, and interested applicants can submit their information on the state's COVID-19 website. Both full- and part-time positions are available, and the state is also recruiting volunteers.
New Mexico
New Mexico is considering becoming part of a pilot program in partnership with the Centers for Disease Control and Prevention. This partnership would likely result in several contract tracer positions. More information is pending.
New York
New York may hire up to 17,000 contact tracers. Part-time opportunities are available that require a commitment of as little as 20 hours per week. Workers can also choose to work full-time remotely and earn a salary of approximately $50,000 annually. Interested applicants will need to make a one-year commitment and complete a free training course offered by Johns Hopkins University. Applications are available on the coronavirus jobs page maintained by the Department of Health.
North Carolina
Community Care of North Carolina is hiring on behalf of the state's Department of Health to create a statewide contact tracing team. Interested applicants can apply on their website.
North Dakota
North Dakota has more than 352 people currently engaged in contract tracing and is the only state meeting the benchmark goal of having 30 tracers employed per 100,000 people. Up to 500 additional contract tracers could be trained in the state.
Ohio
Ohio public health officials hope to put more than 2,000 people to work as disease detectives. There are currently around 630 people doing tracing work to help slow the spread of COVID-19. On May 4, the Ohio Department of Health posted openings on their site. However, due to overwhelming demand, they are no longer accepting contact tracer applications at this time.
Oklahoma
Oklahoma currently employs 150 contact tracers. Public health officials recently announced plans to hire at least 850 more contact tracers in the state. However, more information about hiring is currently pending.
Oregon
Oregon public health officials aim to hire around 600 additional contact tracers. You can complete the Oregon Health Authority Contact Tracing interest form if you wish to be considered for a position.
Pennsylvania
Pennsylvania plans to build a civilian contact tracing corps, although the governor has not yet indicated how many people will be hired. The group will be called the Commonwealth Civilian Coronavirus Corps. More information is pending.
Rhode Island
Rhode Island is using the National Guard to conduct contact tracing operations. It is not clear at this time if the state plans to do any additional hiring.
South Carolina
South Carolina increased its total number of contract tracers to 230 as of May 1, up from 20 tracers previously. The state's goal is to have a total of 1,000 contact tracers. The Department of Health and Environmental Control has a form on its website you can complete to learn more about joining the contact tracing team.
South Dakota
South Dakota had 131 people working on contact tracing as of the end of April. The state has not revealed plans to hire additional contact tracers at this time.
Tennessee
Hundreds of workers will be hired to conduct contact tracing in Tennessee, where health officials ultimately plan to have between 300 and 400 people working daily to trace potential exposures to COVID-19. Job ads have already been posted, including contract tracing positions in Nashville, TN. Positions are expected to pay $17 to $22 per hour.
Texas
Texas currently has 1,150 people working as contact tracers and plans to hire an additional 2,850. Job opportunities can be found at Harris County Public Health.
Utah
Utah has increased the number of contract tracers statewide from 31 to 130. Most of the new contract tracers worked for the epidemiology or infectious disease bureaus within the state and have been reassigned from other tasks. It is not yet clear if additional people will be brought on board.
Vermont
Vermont currently has 53 contact tracers. Vermont has recently announced plans to enhance its contact tracing program, though it's unclear if the state will be hiring additional contact tracers at this time.
Virginia
The Virginia Department of Health is hiring 1,000 contact tracers. The state also has many additional related positions, including 200 case investigators; 70 data managers; and 10 testing coordinators.
Washington
Washington has plans to train close to 1,400 contact tracers. Local public health professionals, members of the National Guard, and staff members with the Department of Licensing will fill most of the contract tracing positions.
Washington D.C.
The Washington D.C. Department of Health is building a contact trace force in the D.C. area. Applications are available on the Department of Human Resources website.
West Virginia
The West Virginia University School of Public Health has partnered with the state's Department of Health and Human Resources Bureau to recruit participants to undergo training to learn how to effectively trace people who have been in contact with COVID-19 patients. Participants will need to commit to assisting with contact tracing. However, no paid opportunities have been listed at this time.
Wisconsin
The Wisconsin Department of Health Services has added more than 120 contract tracers in recent weeks. Wisconsin governor Tony Evers has requested an additional $17 million in funds to support public health agencies and hire 64 new staff members. Job openings were posted on the official employment site of the Wisconsin State Government.
Wyoming
Manpower Gillette Wyoming is hiring workers to perform contact tracing work for the Department of State Health Services. Jobs can be performed remotely and training will be provided. Contract tracing case investigator positions are also available and pay between $65,000 and $70,000 annually. The job description, along with a link to apply, has been posted on Manpower Wyoming's Facebook page.
The final word on contact tracers
If your job has been affected because of COVID-19 or if you are otherwise interested in transitioning to a new position, working as a contact tracer may very well be one of the best jobs out there as states ramp up hiring. The job could not only enable you to earn a living but could also allow you to help fight the spread of COVID-19 as the world adjusts to a new way of life.

Join AARP and Double Your Number of Interviews Within 60 Days
Learn More
Earn Great Pay Working From Home
Free 3-class intro teaches you how to launch a bookkeeping business
Access the training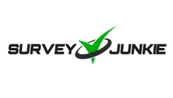 Earn Cash Taking Surveys
Join a community of 20M+ lifetime members who have been paid $76 million to date.
Sign up today