Stay-at-home orders to prevent the spread of COVID-19 have resulted in business closures and millions of layoffs across the country. People are filing for unemployment in every state. The U.S. Department of Labor has been receiving more than 6 million weekly unemployment claims, and there could be more on the way.
If you're unemployed, you're not alone. It's natural to feel grief, anxiety and worry about how to make money during these times, but there's no reason to feel shame. If you've been recently laid off and you're not sure how to handle the transition, we've got your back.
Follow these tips to stay afloat financially and keep yourself emotionally and physically healthy.
Apply for unemployment
If you're newly unemployed, the first thing you should do is apply for unemployment. Benefits vary by state and are based on your income during a set period while you were working. However, the CARES Act stimulus package provides an additional $600 per week for unemployed individuals through July 31, 2020. So you know you can rely on that money plus whatever you would normally qualify for based on your state's calculations.
Eligibility will also be extended to include self-employed workers, people doing part-time work, and others who might normally be ineligible. To qualify, you'll just need to be able and available to accept work.
Make sure to read the instructions on your state's unemployment website, as some states have filing schedules. You may also want to apply during non-peak hours or, if you have an iPhone, you can use the free app DoNotPay to process your claim faster.
Get health insurance
You don't want to lose your health insurance, especially during this viral crisis. If your coverage has ended or will end soon because of losing your job, you have the right to continue your coverage under COBRA. But unless your employer offers to continue their contribution, you'll have to pay the full premium.
You may elect to enroll in a marketplace plan instead or seek out a short-term health insurance plan, both of which could save you money. Alternatively, now that you're unemployed, you might qualify for Medicaid. Medicaid provides low or no-cost premiums and copays to people with limited income. You can apply for Medicaid at any time through your state's health insurance portal.
Roll over your 401(k)
Although you may be able to keep your money in your workplace 401(k), you won't be able to continue to contribute to the plan. It might be tempting to cash out and take a distribution from your 401(k) if you're needing cash. Normally, federal and state taxes would apply to that distribution, and you would also incur a 10% withdrawal penalty.
But the CARES Act allows you to take an early 401(k) distribution of up to $100,000, and waives the 10% penalty for those impacted by COVID-19. You'll also have up to three years to put the money back into a retirement account. If you return the money in this time frame, you won't have any tax liability either.
However, not all plan sponsors are accepting these changes, so you'll need to contact your plan sponsor to find out whether you can cash out early without penalty. And keep in mind that you'll need a plan to replace that money so you don't sabotage your financial security during retirement.
The best option for your 401(k) funds may be to roll over your money into an Individual Retirement Account. Anyone with earned income can open one of these investment accounts, which are either tax-deferred or tax-free. With a traditional IRA, you won't pay taxes on the money until you withdraw the funds in retirement, and with a Roth IRA, you deposit post-tax income that grows tax-free. These accounts are intended for retirement savings, so you may incur a penalty if you try to withdraw your money before you are 59 1/2 years old.
Let your friends and family know
It's OK to ask friends and family for help if you're struggling to make ends meet now that you've been laid off. If you know someone capable and willing to lend you some money, it will probably be your best option for borrowing, as you can avoid exorbitant interest charges.
But even if you're not looking to borrow money from your loved ones, you're going to need emotional support. Coping with financial stress can be a heavy burden to bear alone. Reach out, explain your situation, and ask your friends and family to keep their ears peeled for income-generating opportunities that might be a good fit for you.
Market yourself
In addition to listing your resume on the sites with the best jobs and searching for opportunities in your industry, you might want to invest some time marketing your skills so you can secure contract work. You might list your services on various freelance platforms or launch a portfolio website advertising your freelance availability.
HostGator is an inexpensive way to get started. For just a few dollars per month, you get access to a website builder with free hosting and a domain name. Be sure to put your best foot forward and include a profile photo, samples of your work, your resume, and anything else that makes you stand out.
Learn a new skill
In addition to marketing your current skills, you might consider using many of the free online resources available to learn something new. Try to pick something that fits within your chosen career and makes your resume stand out.
There are plenty of free online education websites available. There are courses offered by Ivy League schools covering a range of subjects as well as free technical training programs and even certificate courses. A quick Google search is likely to reveal plenty of options.
Cut spending
Because you are temporarily without income, you'll need to take a close look at your budget and identify areas in which you can cut down on spending. It should be easy to cut dining and entertainment in this era of social distancing, but you'll also want to look for ways to lower your monthly bills.
You might clip coupons or use cashback apps for grocery shopping. There are a number of easy-to-use money apps that can help you find ways to make money and save money. For example, Trim can quickly help you get rid of any unnecessary subscriptions that you're paying for.
In addition, you can use this time to compare insurance providers so you can save money on car insurance and other premiums. Now is the perfect time to look for easy ways like this to keep some extra money in your pocket.
Find new ways to generate income
While you're searching for full-time employment, consider picking up a side hustle. There's a huge demand for delivery partners right now, so check out opportunities with services like Uber Eats, Instacart, and DoorDash.
If you'd rather stay home to avoid risk, check out freelance opportunities on sites such as Upwork. Or use some of that extra time you've got on your hands to earn a little extra money taking surveys and playing games with Survey Junkie or InboxDollars.
Examine your debt
Now would be a good time to take a look at your outstanding debt and determine whether you can lighten the load. If you're concerned about being able to meet the minimum payments on your debts, call your creditors and inform them about your financial situation. The FDIC is encouraging financial institutions to work with borrowers during this difficult time, so you might find your lender can assist you by waiving fees, providing a repayment plan, or increasing your credit limit.
You might also want to look at methods of debt consolidation to help you achieve a lower interest rate. For example, you might consolidate debt with a personal loan or you could apply for a new credit card and consolidate your debt by using a balance transfer.
The CARES Act also allows you to pause payment on your student loans for six months and pay no interest during that time. This applies to federally-held student loans only, not private student loans or loans held by commercial lenders. If you have student loans that won't automatically be paused, you can still contact your loan servicer to negotiate setting up a repayment plan, deferment, or forbearance.
Seek assistance
If you're so strapped for cash that you're having difficulty putting food on the table, look into government assistance programs and local nonprofit organizations. Now that you are unemployed, you may qualify for your state's Supplemental Nutrition Assistance Program (SNAP). You can also reach out to local food pantries if you need help right away.
Stay healthy
During times of stress — which unemployment certainly is — it's important to take care of your mental and physical health. Research shows that unemployment can adversely impact your health, leading to depression and anxiety along with higher illness rates. And financial stress has been shown to weaken your immune system, which is not something you need when you're worrying about contracting COVID-19.
To avoid these negative effects, it's important to stay positive and be compassionate with yourself. Build a routine for your day that includes reemployment efforts, healthy stress-management activities, and fulfilling hobbies or projects.
Bottom line
Unemployment can leave you feeling stressed and vulnerable, but keep in mind it's only temporary. Businesses will reopen, the economy will bounce back, and you'll find work again. Once you're in the clear, you'll want to replenish your emergency fund so you're once again prepared for any future financial hardship.
In the meantime, there are steps you can take to protect yourself financially while you're unemployed. Keep your head up; we're going to get through this!

Search Over 80,000 Care and Service-Related Jobs
Connect with paying families looking for care and service-related work. Available jobs include child care, tutoring, senior care, pet care, and housekeeping.
Sign up for Care.com now
Earn Great Pay Working From Home
Free 3-class intro teaches you how to launch a bookkeeping business
Access the training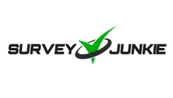 Earn Cash Taking Surveys
Join a community of 20M+ lifetime members who have been paid $76 million to date.
Sign up today