From the cheap rotisserie chickens to bulk toilet paper to great discounts on gas and alcohol, Costco is a treasure trove for frugal shoppers. But although you could save money just by doing your regular shopping at Costco, the potential savings don't end there — and you don't have to be a member to take advantage of all these shopping tricks.
There are a number of strategies you can use, whether you're a member or not, to maximize your savings at the popular wholesale club. And if you can stretch your grocery budget further, you'll be able to thrive between paychecks and achieve your other money goals as well.
Read on for tips on how to pocket more savings every time you go to Costco.
Buy Kirkland brand
Kirkland products are often manufactured by well-known brands, which means you can get quality products in different packaging at a lower price. For example, Kirkland coffee varieties are made by Starbucks, and Kirkland Signature Diapers are manufactured by Kimberly-Clark, which makes Huggies brand diapers.
Fuel up
Costco offers competitive prices on gas for members. If you're located near a Costco gas station, you could save a decent chunk of change just by filling up there. Using the Costco Anywhere Visa to fuel up will also earn you easy cash back.
However, if you're purchasing the membership only for the purpose of getting cheap gas, do the math to make sure you drive enough to offset the cost of the membership. You shouldn't assume Costco offers the lowest price in your area, either. Run a search on GasBuddy to see which nearby gas stations can offer you the lowest prices before you decide where to fuel up.
Look for prices ending in .97
Looking at Costco price tags can give you clues as to whether a product is an especially good deal. For example, products with prices ending in .97 indicate that the item is on clearance.
If you find a product with a price ending in .89, .79, .69, .59, or .49, this may indicate that the manufacturer is providing a special price to Costco stores, so you may be getting a better deal than you would get elsewhere. It could also mean they're testing a new product. That said, even if you see these numbers, it's best to still compare prices to be sure you really are getting a deal.
And if you find a product with a price ending in .88 or .00, it's probably a manager markdown. It could be that there's little remaining stock and the manager is trying to make room for other items. Or it could be a returned item or a floor model that the manager is discounting.
Use the right credit card
Costco only accepts Visa cards when you're shopping in-person, but you have a couple of options with a high potential to earn cash back. You can use the Costco Anywhere Visa Card to earn cash back when you shop at Costco, as well as on your purchases at Costco gas stations. It also doubles as your membership card for added convenience. If you don't want to pay attention to bonus categories, you could simply use a flat-rate unlimited cashback card, such as the Chase Freedom Unlimited.
Alternatively, if you're only shopping at Costco online, you can actually use a Mastercard. A great option is the Chase Freedom Flex, which earns bonus cash back on a rotating bonus category each quarter, and that sometimes includes wholesale clubs. You'll need to pay attention for wholesale clubs to be featured and make sure you activate the bonus category that quarter, but once you do, you'll earn unparalleled cash back at Costco.
Buy discounted gift cards
Costco offers a variety of discounted gift cards you can use to save money at other retailers, and some of the deals are available to non-members. For example, currently you can get a $100 PlayStation or Xbox gift card for only $89.99 or $60 worth of Krispy Kreme gift cards for only $44.99. If you snag one of these deals for a retailer you shop at anyway, it's essentially like getting free money.
Get your rotisserie chicken
Even as other stores raise their prices, Costco rotisserie chickens remain $4.99, a deal that attracts new members and gets people into the store on a regular basis. Costco is even willing to lose money on its rotisserie chickens because the retailer realizes how much business the deal attracts. People come for the chicken and end up filling their carts with other items that offset the store's loss.
Compare prices to the grocery store
If you're wondering how to save money on groceries, shopping at Costco isn't the only answer. In fact, you might find that some products are cheaper elsewhere. Even if you have a Costco membership, you should compare prices for items on your shopping list with other stores in the area.
Basket is an app that lets you compare prices at stores like Costco, Walmart, Publix, Target, Kroger, and even Amazon.com. It works by identifying local prices for items on your shopping list, so you can decide where to buy each item. For example, you might find it's cheaper to get your rotisserie chicken at Costco and make a stop at Walmart for your mashed potato ingredients.
Get money back from sales
Costco has a generous price adjustment policy. If you buy an item on Costco.com and the price drops within 30 days, you can request a price adjustment online. If you buy an item in-store and it goes on sale within 30 days, you'll need to bring your receipt to the membership counter at that Costco warehouse location in order to get a refund for the difference.
Use coupons and rebates
Costco frequently sends promotional offers to members who are email subscribers. Make sure you sign up to get the news and special offers for your local store. You can stack these offers with savings from rebate apps such as Ibotta, which allows you to earn money from your Costco receipt or get cash back when you use a linked credit card. For example, right now you can get $2 to $7 back on most bottles of alcohol from Costco when you shop with Ibotta.
Look for the asterisk
Items marked with an asterisk in the upper right-hand corner of the price tag are going out of stock. Once the limited supply sells out, the item won't be reordered. This doesn't necessarily mean you're getting a discount, but you won't see the price drop any lower if you wait. If it's an item you have your heart set on, that asterisk is your cue to buy now while you still can.
Get an eye exam
You don't have to be a member to use Costco Optical services, though you'll get some additional discounts when you order optical products online if you do have a membership card. But if you don't have vision insurance, Costco could be your best bet for a low price on your annual exam. Prices vary depending where you live but are usually around $70. You can also find great deals on sunglasses and contact lenses at the wholesale club.
Buy alcohol for a great price
Costco has some very appealing deals on liquor, beer, and wine, and you don't necessarily have to be a member to snag the discounts. In at least a dozen states, local laws preclude wholesale clubs from selling alcohol only to members, so depending on where you live, you may be able to walk into Costco and stock up on inexpensive wine without a membership. Call the store before you go to make sure you'll have access to alcohol as a non-member.
Fill your prescription
Costco has a pharmacy that is open to non-members in some states. And you can get some pretty sweet deals on prescriptions if you fill them there. For example, the popular antibiotic azithromycin fills for around $8 at Costco, about half the average price at GoodRx and about a quarter of the retail price.
You might not necessarily get the lowest price at Costco, depending on the prescription you need to fill, what your insurance covers, and what other stores in the area are offering, so check GoodRx for the lowest prices on all your prescriptions.
Shop on Instacart
As a Costco member, you can get same-day delivery from Costco via Instacart, but you'll pay additional delivery and service fees. Non-members can order through Instacart as well — making this the only way to access most of Costco's food inventory as a non-member — but they'll pay a higher price.
Consumer Reports found that members pay about 31% more for their items delivered than they would in-store, and non-members pay a bit more than that for delivery, but Costco's program is still a good deal for home delivery — a comparable basket from Amazon Fresh would cost more.
Get car and home insurance
Costco members can get special discounts, in addition to traditional discounts, on car and home insurance with CONNECT by American Family Insurance. There are also exclusive member benefits such as roadside assistance and lifetime renewability for Costco members. Costco members who saved by switching coverage reported an average of more than $600 in savings their first year. That more than offsets the cost of a membership.
Get exclusive travel discounts
Did you know Costco can save you money on travel? Not only can Costco members find airline gift cards at reduced rates, but they can also book vacation packages, hotels, flights, and rental cars directly through Costco for exclusive member discounts. It's an especially great place to save money rental cars, and there are no cancellation fees. Your rental also includes an additional driver at no cost.
Stock up on the right items
As you compare prices with other stores, you'll find that certain items at Costco are offered at particularly low prices. If you stock up on those items whenever you visit Costco, you could save a pretty penny. According to the Krazy Coupon Lady, some deals to watch out for include:
Organic spinach
Organic maple syrup
Organic coconut oil
Bulk spices
Nutella
String cheese
Organic peanut butter
Almond butter
Carter's baby items
Baby formula
Bottom line
Learning how to manage your money better requires a budgeting strategy, but the less strain you put on your budget, the easier it will be. One of the ways you can cut costs is by saving money on your groceries and other shopping.
Whether you purchase a Costco membership to get the numerous benefits or just take advantage of some of the wholesale club's non-member deals, you can put more money back in your pocket if you take advantage of these Costco hacks.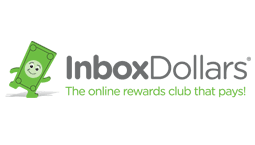 Inbox Dollars Benefits
Get a $5 bonus when you register with your email
You could earn money by taking surveys or making online searches
Over $80 million paid to members so far - how much can you earn?