The coronavirus pandemic has forced us to rethink how we go about our daily lives and routines. We've had to make adjustments to school, travel, and more. We've transitioned to working remotely. We've also had to change the way we buy groceries and do our other necessary shopping.
As our communities begin to reopen as many statewide stay-at-home orders expire, we're now taking a moment to look ahead and see how our lives may continue to change in the future. We can't be sure whether we'll get back to how things used to be or if what we're doing now is indeed the new normal. Will we continue to hoard certain items? Will online shopping remain our go-to option?
Let's take a look at how some of our shopping habits have changed — and may be changed forever.
More people will buy in bulk
When people first started reacting to the news of coronavirus, we immediately saw the effect on grocery stores around the country. Empty shelves were the norm amid the rush of panic buying. Basic products were constantly sold out, including eggs, milk, bread, and toilet paper. Even non-grocery stores such as Best Buy had issues keeping certain items in stock, such as refrigerators and freezers.
As a result, we've seen a lot of people start buying items in bulk. This bulk-buying frenzy may have occurred with different items for many reasons:
Toilet paper: As people were told to stay in their homes and stock up on enough essential supplies to last for a while, toilet paper became a hot commodity.
Cleaning supplies: News reports and publications, including statements from the World Health Organization, urged us to frequently wash our hands and clean common surfaces.
Medicine: If you're not allowed to go out and get medicine for an indeterminate amount of time, it makes sense to buy enough to last for months or years.
Food and beverages: A recent FinanceBuzz survey on how coronavirus changed our lifestyles found that 31% of Americans were buying more boxed and canned goods and 15% were buying less produce. It's easy to buy these types of food and drinks in bulk and therefore not have to make as many trips to the grocery store.
Our prediction for the future
Buying in bulk isn't a new idea or practice for some people, but because the pandemic started, more people have taken to this shopping strategy. It makes it a lot easier to limit your shopping trips, which in turn limits your exposure to other people. States may be reopening, but the coronavirus isn't gone, so this is one habit that looks set to stay. Besides, nobody wants to get caught without a supply of toilet paper again.
Cooking at home will stay popular
With a lot more time being spent at home, we've seen a huge rise in new hobbies and passions. It seems like everyone has become a professional at-home chef or baker. Nielsen, a marketing research firm, reports that baking yeast purchases saw a rise of 647% in March of this year compared to the same week in the previous year. As a result, photos of homemade sourdough bread have flooded the internet (and they look amazing).
Additionally, many restaurants had to close down or adjust their strategies as everyone stopped leaving their homes. Because we couldn't eat out, we had to fend for ourselves and that meant more time in the kitchen. Restaurants have begun to reopen as states reopen, but a lot of people have already adjusted to cooking for themselves and eating at home.
Our prediction for the future
We think that whether cooking or baking is a new hobby or a rekindled passion, it's a habit that's sure to continue into the future. According to HUNTER, a PR firm, 50% of Americans are more confident in the kitchen and 51% will continue to cook more often after the coronavirus pandemic has ended.
We predict there will be less need to eat out when you have a perfectly capable kitchen. This may be one way that coronavirus is changing both our health and finances for the long haul.
More of us will opt for takeout over restaurant dining
Even if home cooking is on the rise, our favorite restaurants will always have a place in our hearts (and stomachs). We couldn't go out and eat at most restaurants for the past few months, but we've been able to support local businesses during coronavirus by using food delivery and takeout services.
Now as states begin to outline their plans for restaurant reopenings, will we continue to order takeout and delivery instead of eating in? It depends on your state and local governments, but many restaurants will still have precautions in place. Outdoor seating may be the only option for many regions for a while. The restaurant news website Eater reports that many restaurants are even making the decision to permanently change the way they do business.
Our prediction for the future
With cautious steps from our government authorities, we're bound to be slightly cautious as well. Many of us want to limit our time spent around groups of people, so to-go options and limited seating may become the only options for some restaurants as they look to appeal to clientele that don't want to eat in crowded dining areas. Whether we like it, takeout may become an integral part of the restaurant experience for the foreseeable future.
More of us will buy our groceries online
Grocery stores have remained open even as COVID-19 forced other businesses to close, but a lot fewer people have been buying their groceries in-store. A recent FinanceBuzz survey revealed that 49% of survey respondents were shopping online for groceries, either ordering directly from stores or using delivery services such as Instacart or Shipt.
Direct delivery services from grocery stores have made it easy to get our essentials during the pandemic. You choose your groceries through the company's website and then select a date and time for delivery. It's simple, efficient, and not very expensive. Best of all, you don't have to leave your home and can still take advantage of Chase and Amex COVID-19 perks to earn bonus rewards on groceries.
You can also use "click and collect" options to buy your groceries online and pick them up at the store yourself. This method is normally free (sometimes there's a minimum purchase amount) and it saves you from having to shop in close proximity to other people. It works for more than groceries too. Stores like Home Depot, IKEA, and Best Buy are all now offering pickup options. Many retailers even offer curbside service so you don't have to go into the store.
Our prediction for the future
As businesses continue to adapt to the need to avoid contact with others, we should see delivery and pickup options remain in high demand. These shopping options make it easy to avoid contact with other customers, but they also make it easier to do our shopping in general. The future of shopping could mean there's no more waiting in checkout lines or navigating busy stores.
Contactless payment will become the norm
The World Health Organization maintains that three feet is the proper minimum distance we should keep between ourselves and others to reduce the risk of spreading coronavirus. However, distancing yourself from others when you're shopping or at a restaurant won't necessarily prevent you from touching a surface that someone else has touched. Credit card readers alone can be touched by dozens of people throughout the course of a day.
If we touch a surface with our hand and then touch our eyes, nose, or mouth, we run the risk of picking up a virus. To minimize this risk, we can reduce the number of touch points, including when we're paying for purchases. Contactless payments can come in the form of contactless credit cards or contactless technology on certain mobile devices. When you're ready to pay, you simply hold the contactless card or device within one or two inches of an enabled payment terminal and that's it.
Contactless technology includes Apple Pay, Google Pay, Samsung Pay, and more. These services are available on both iPhone and Android smartphones, as well as other devices. In addition, major credit card issuers have adopted the technology because it's faster than swiping or inserting your traditional card or paying with cash.
This is the state of contactless technology with major credit card companies:
Chase: Most Chase credit cards are contactless.
American Express: All American Express credit cards are contactless.
Capital One: Many Capital One cards feature contactless technology.
Citi: Citi has initiated a complete rollout of contactless credit cards.
Wells Fargo: All consumer Wells Fargo credit cards are contactless.
Our prediction for the future
Contactless payment is not a new technology, but it's new to many Americans. It's now becoming more popular in the U.S. because of the coronavirus, so we believe we can expect it to become commonplace over the next few years.
Self-checkout will continue to be popular
If you're trying to avoid as much contact with others as possible, contactless payments are a great starting point. But you can take it one step further by using self-checkout kiosks.
Self-checkout is typically used by customers who just want a quick and painless purchase experience. But in the world of coronavirus, the self-checkout has become even more appealing because you can avoid interacting with an employee. You may have to use a touchscreen in the self-checkout line, but some people may consider that a necessary risk to bypass human contact and spend less time in a store.
Our prediction for the future
Self-checkout kiosks were already popular before coronavirus, so it should be no surprise that we're predicting they're here to stay.
More people will tip better
Food and grocery delivery services have become attractive options as we try to self-isolate and stay safe. They allow us to be secure and still get the food and drinks we need. But what about the people making the deliveries? They can't work from home and they may come into contact with multiple people every day. Some of us may be trying to help these workers out with extra tips. Time was, practicing how to manage your money properly meant spending less, but that's not necessarily the case today.
Even before the coronavirus, a FinanceBuzz survey on tipping habits found that respondents tipped nearly 16% (15.7%) on average for food deliveries. It's often said the rule for tipping at restaurants is 15% to 20%. When you dine at a restaurant, you normally have multiple interactions with your server while dining, so it's natural to leave a decent tip. With food delivery drivers, you have one interaction and that's it. So the fact we've been tipping on the same level as if we were dining at a restaurant is incredible.
Our prediction for the future
Will this trend continue through and past the pandemic? It should. Because delivery may become the new restaurant routine, delivery drivers will become our new servers. Plus, we know they're out working while we're safe in our home, and maybe we want to give a little extra payment for their services.
Bottom line
As we adjust to our changing environment, we should be ready for some of these adjustments to become permanent. Online grocery shopping and restaurant takeout may not be temporary trends that fade as our lives normalize. And that's not necessarily a bad thing.
We can still be grateful for the opportunities we have to order food from restaurants and have our shopping needs fulfilled. Above all, we can continue to stay safe and healthy as we keep moving forward.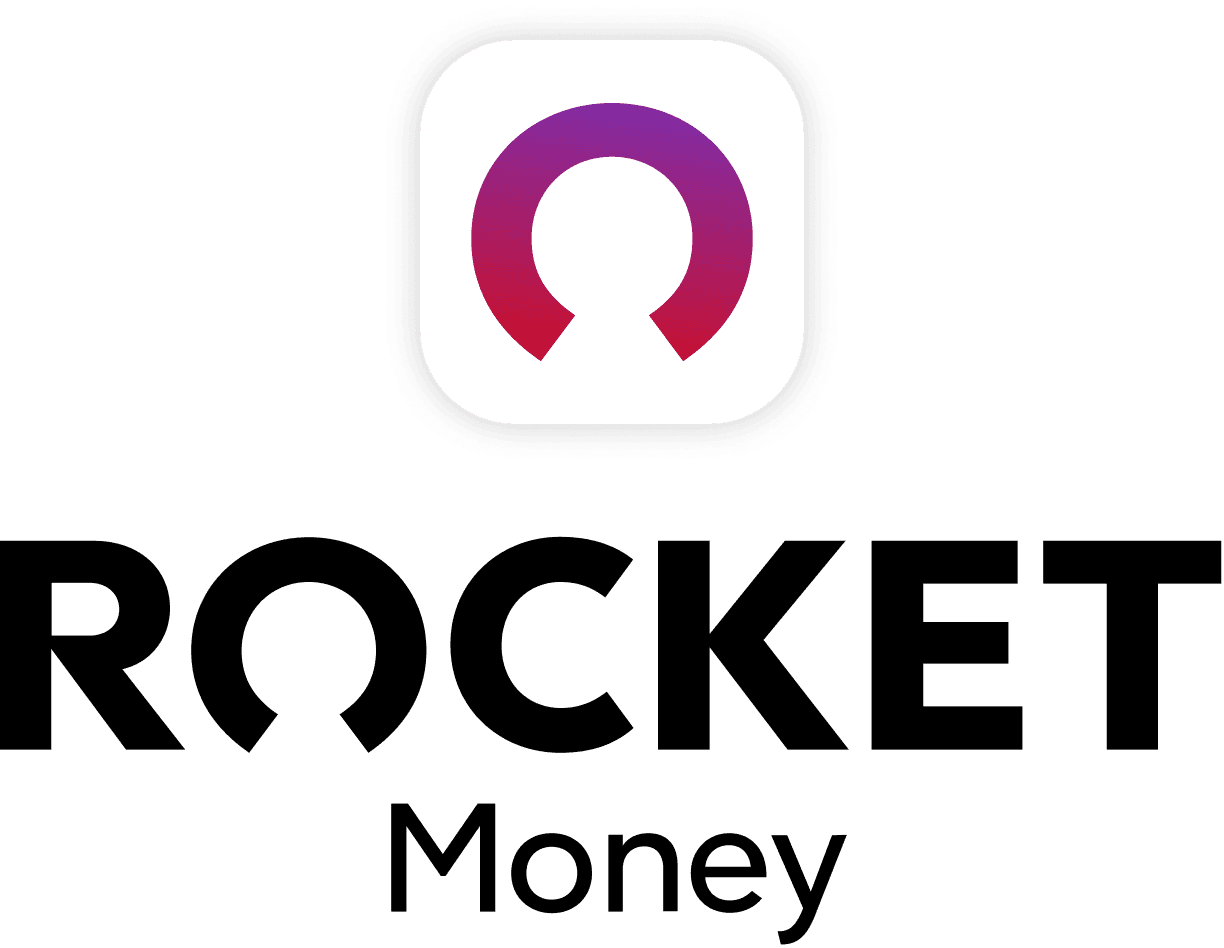 Rocket Money Benefits
Automatically find and cancel subscriptions
Slash your monthly phone, cable, and internet bills
Save an average of up to $720 a year