Credit card issuers are always announcing new perks that come on their cards, but they're also frequently discontinuing perks that go largely unused. One of the credit card benefits most recently cut back is price protection.
Discover was the first to eliminate price protection completely in 2018. Then Chase eliminated price protection from multiple cards, followed by Citi, USAA, and select Barclays cards.
So what is price protection, and why is it important that you have it? Well, it can potentially save you a large amount of money on the purchases you're already making. And all you have to do is use the right credit card.
What is price protection?
Making a large purchase can be anxiety-inducing. While you may find the best price at that time, you could maybe get an even better price the next day. This can be disappointing and frustrating for any consumer. This is where price protection comes to save the day. Price protection helps consumers be sure they are getting the best possible price on a product.
Let's say you purchase a TV for $600 on January 1st. On January 12th, you discover the same TV is now being advertised for $400 at a different retailer. Your first idea could be to return the TV and go purchase it again at the lower advertised price. This would be a large hassle on your part.
With price protection, you can simply submit a claim to your credit card company. If you meet all of the terms of their policy, they will send you a check for the price difference you found. This is a much easier process than returning your original purchase and repurchasing it elsewhere.
Tip
 Don't get price protection confused with purchase protection. Purchase protection is coverage if your item is stolen or damaged within a certain amount of time. Price protection is like an insurance policy against price drops on eligible items you buy.
How does price protection work?
There are some terms to keep in mind when using price protection and some aspects that will vary between specific cards. Here's what you need to know to understand your price protection policy:
Full purchase vs. partial coverage: Each credit card's terms and conditions will define whether the purchase must have been fully charged on the specific credit card or not. If you split a purchase between two cards or use cash and a credit card, your item may not be eligible for coverage, so be sure to read your card's policy.
Refundable amounts: Each card will have a maximum amount you can claim for each item and a maximum of how much you can claim per calendar year. For example, Capital One offers up to $500 per item and a max of $2,500 in claims per year.
True price difference: The sticker price on an item can be much different than the actual price you pay at the register. Price protection policies typically do not include merchant rebates, taxes, or shipping and handling fees. So if you are comparing prices, make sure it is for solely the price of the item.
The definition of advertised: Price protection is based on you finding a "lower advertised price." However, each credit card issuer will define "advertised" a bit differently. Be sure to refer to the fine print of your terms and conditions on what qualifies as an advertisement.
Time limits: Unfortunately, price protection does not last forever. Otherwise, we would be able to recover a ton of costs on items that lose their value quickly, such as electronics. Price protection policies typically cover anywhere from 30-90 days after the time of purchase.
Eligible purchases: Each credit card issuer will list different items that do not qualify for price protection. For example, collectibles, perishables, boats, motorized vehicles, and any other car accessories largely do not qualify for price protection. Be sure to check the exclusion list and coverage limits to see what terms apply.
In addition to these terms, one core piece of utilizing price protection is handling your documentation. One of my bad habits is throwing away receipts. But if you want to take advantage of price protection, it is imperative that you keep all documentation that can prove your claim. This documentation includes all necessary receipts and proof the item has fallen in price from a retailer that falls within your credit card's terms. Without documentation, your chances of getting a refund will be slim.
5 credit cards that still offer price protection
Despite the recent news that credit card issuers are eliminating price protection, there are still a few cards that offer it. Having price protection can give you peace of mind if you are planning any large purchases, such as electronics or appliances. It's normal for anxiety to set in when making a large purchase — we keep thinking that next week the price could fall. But this exact situation is where price protection can assist and relieve some stress.
Whether you are in the market for a business or personal credit card, you have options that not only offer price protection but are also great rewards credit cards. These five credit cards offer price protection:
Capital One
With Capital One, price protection perks are only available with their business credit cards. However, these cards pack a real punch as all of them offer outstanding policies. If you make a purchase and find an equivalent item within 60 days of purchase, you can file a claim for up to $500 per item. You can do this to a maximum of $2,500 in claims per year.
Additionally, each card comes with unique reward potential that can help you earn valuable points or cash back for your business:
How to get the most out of price protection
Price protection is a great perk to help you save even more money on your purchases. However, it does take some documentation and preparation. If you believe you have a claim, your first step is to check the terms and conditions of your credit card. There, you will be able to find the contact information for the department to contact. Along with this, the terms and conditions will tell you what documentation is needed to include with your claim form. Typically, the documentation will look something like this:
Original receipt for the purchase
Proof of advertisement (this could be a copy of a printed advertisement or a screenshot if you found it online) from an approved retailer showing the lower price of an identical item within a specified timeframe
Proof of item being charged to credit card
Keep in mind you are still responsible for paying the credit card statement in full while your price protection claim is being processed. If you are expecting a refund for $100 on a $250 item you purchased, be sure to pay the full $250. Once your claim is approved, you will be sent a check in the mail. Typically, it will not come from your credit card issuer but rather from an outsourced third party.
Another way you can get price protection
Price protection is an outstanding way to ensure you are getting the best price possible on your purchases. However, credit cards are not the only way to get price protection benefits. Consider using this platform as an easy, free alternative:
Capital One Shopping Price Protection
Capital One Shopping is a free service that monitors the online shopping receipts in your email and looks for price changes.1
If they find a price change at one of the online stores it monitors, it will either file a claim on your behalf or help you contact the retailer directly to claim your savings.
The main downside of price protection policies that come with credit cards is that you have to find a lower price on your own. With Capital One Shopping, that work is taken care of for you. To get started, you can sign up for Capital One Shopping here.
FAQs
What is the definition of price protection?
Price protection is a feature that covers a drop in price if an item you buy using a participating credit card goes on sale within a set time period.

Do the Chase Sapphire Preferred® Card or Chase Freedom Unlimited® credit cards offer price protection?
What is the difference between an extended warranty and credit card price protection?
A warranty typically refers to coverage for new purchases. For example, if you purchased an expensive kitchen appliance, it might come with a one-year warranty in case the product needs repair or replacement within that time frame. If you wanted coverage for more than one year, you would buy an extended warranty.
Price protection refers to reimbursement for price drops on items purchased on an eligible credit card within a set time period.
Bottom line
Price protection is a great feature to have on all your purchases. Prices can rapidly change on items, especially in the technology sector. And with so many different retailers for us to choose from, the best price today may not be the best price tomorrow.
While more credit cards are continuing to get rid of the price protection perk, you can still find it on select personal and business credit cards. This card benefit has the potential to save you hundreds of dollars per year, so consider it when selecting your next credit card.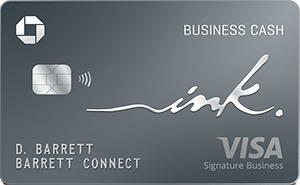 4.8
FinanceBuzz writers and editors score cards based on a number of objective features as well as our expert editorial assessment. Our partners do not influence how we rate products.
Current Offer
Earn $900 bonus cash back after you spend $6,000 on purchases in the first 3 months from account opening
Rewards Rate
5% cash back on the first $25,000 spent in combined purchases at office supply stores and on internet, cable and phone services each account anniversary year; 2% cash back on the first $25,000 spent in combined purchases at gas stations and restaurants each account anniversary year; and 1% cash back on all other purchases