Data breaches have unfortunately become a common occurrence in recent years, exposing the personal information and personal finances of millions of people worldwide. These incidents, including the Equifax data breach in 2017, have led to increased awareness of identity thieves and ways you can protect yourself against them.
Identity theft protection could include requesting a credit freeze or credit lock on your credit report. But the differences between these two tools aren't readily apparent, especially if you're trying to figure out which one would make the most sense for you.
Here we'll discuss how both of these strategies work and explain when it's best to use them. This will help you understand how to use these tools and when to use one over the other.
Why it's important to protect your identity
According to a recent FinanceBuzz survey that looked at online identity theft statistics, 60% of respondents have had a fraudulent charge on a credit card or debit card. In addition, 20% of respondents had accidentally given personal information over the phone to a scammer.
Identity theft happens, and likely more frequently than you may have thought. If you look at the number of data breaches that happen each year at different companies — this number was over 1,000 for U.S. companies in 2020 — these are all potential opportunities for someone to access and use your personal information and make you the next victim of identity theft.
Fortunately, we have tools like credit freezes and credit locks to help you understand how to protect against identity theft.
What is a credit freeze?
A credit freeze blocks access to your credit report, which can help prevent new accounts from being opened in your name. For example, if you have a credit freeze placed on your credit file, a stranger shouldn't be able to open a new credit card in your name if getting approved for it requires access to that report.
Credit freezes have no impact on your credit score, are regulated by the federal government, and are free to place and remove. Credit bureaus have been required to offer free credit freezes by federal law since 2018.
A credit freeze can also block your own attempts to apply for credit. Once a credit freeze is placed, it won't be removed until you request a temporary or permanent removal. Though, in some states, a credit freeze may automatically expire after seven years.
When it comes to how to freeze your credit, you'll need to visit the website of each of the three major credit bureaus — Experian, TransUnion, and Equifax. Each of these credit reporting agencies has their own process. A credit freeze at one credit bureau won't affect your credit report at a different bureau. So if you want your credit frozen at all three, you have to communicate that to each separately.
You also have to contact each credit bureau to remove a freeze on the applicable credit report. You may be asked to provide certain information and/or a personal identification number to manage a freeze on your credit. If a PIN is required later, it will be provided when you originally request a freeze.
Credit freezes can typically be managed online through the three credit bureaus' websites or by calling them. The credit bureaus typically recommend waiting for up to one hour after adding or removing a credit freeze for it to take effect. So if you unfreeze your credit to apply for a credit card, wait a little bit before you submit your card application.
What is a credit lock?
A credit lock is similar to a credit freeze but with a few important differences. A credit lock will help block attempts to access your credit, whether from a stranger or yourself, when applying for a new financial product, which is the same goal as a credit freeze.
However, you should know that credit lock services are provided by the credit bureau companies themselves and are not regulated by the federal government. Without the backing of federal law, a credit lock may not offer as much protection as a credit freeze. This is especially true if you consider some credit lock service agreements contain arbitration clauses, which typically don't favor the interests of the consumer.
Each credit bureau offers a credit lock service that you can access from a mobile app or computer. You're able to lock or unlock your credit report whenever you want in real time. This means it goes into effect immediately, unlike a freeze where it may take up to an hour.
If you lock your credit report, it will stay locked until you reopen it. This is convenient, but the convenience often comes at a price. Both Experian and Transunion offer lock services for a monthly fee, though TransUnion has a free service as well. The Equifax credit lock service is free.
Here are the credit lock services associated with each credit bureau:
CreditLock from Experian
Credit Lock Plus from TransUnion
TrueIdentity from TransUnion
Lock & Alert from Equifax
Keep in mind that credit locks only apply to the credit report associated with each credit bureau. For example, if you lock your credit with Experian, it won't affect your TransUnion credit report, and vice versa. You have to lock each individual credit report from each credit bureau if you want all three reports locked.
Which is best: credit freeze vs. lock?
The best option for you between a credit freeze versus lock depends on your situation and what features you're looking for. Both options could help block unwanted credit fraud, but you may find one tool more useful than the other.
Check out this table for a quick look at the pros and cons of a credit freeze versus lock:
Credit freeze
Credit lock
Cost
Free from each credit bureau

Experian: $24.99 per month for Experian CreditLock
TransUnion: $24.95 per month for Credit Lock Plus; TrueIdentity service is free
Equifax: Lock & Alert service is free

How to manage
Call the credit bureau or visit its website
Lock or unlock straight from your mobile device or computer
Time to take effect
Up to one hour to add or remove a freeze
Immediately
Regulated by
Federal government
Service provider
In some scenarios, a credit freeze is better than a credit lock. It's free to place and remove credit freezes, and they're federally regulated, which means your credit report is protected by law. In contrast, credit locks are often paid services, and the only protection in place is what's outlined in the contract between you and the service provider.
But it can be convenient to have the option to add or remove a credit lock immediately. Credit lock services can also come with additional benefits, such as up to $1 million in identity theft insurance from Experian or TransUnion.
Other options for protecting your identity
Here are a few other ways you can help protect your identity:
Use credit monitoring services: These free or paid services often offer real-time alerts for changes in your personal information, including anything that might appear suspicious.
Set fraud alerts: Fraud alerts can help make it harder for someone else to open new credit accounts in your name. They typically last a year, but can be renewed, and are especially useful if you think you've already been a victim of fraud. Contact any of the three credit bureaus to place a fraud alert on your credit report.
Check your credit reports: Your credit report shows a history of the credit actions you've taken and information about your credit accounts. This could include opening a new credit card or payments made on a loan. Checking your credit reports, from all three bureaus at least every year can help you spot potential errors or cases of fraud. Get your free credit reports from www.annualcreditreport.com.
Opt out of offers: If you want less circulation of your personal information in the world, opt out of offers for preapproved or prescreened offers of credit or insurance. The Federal Trade Commission recommends the www.optoutprescreen.com website as a way to stop receiving these types of offers for a certain amount of time or, in some cases, permanently.
Use a password manager: If you use the same set of passwords for all your accounts, you're increasingly likely to suffer from identity theft. This is because once you lose one password, someone could easily get into your other accounts and steal credit card information or other important details. A password manager like LastPass can help keep your accounts organized with different, yet secure, passwords.
Beware of phone scammers: Be aware of anyone asking for personal information over the phone. Phone scammers are common and may pose as various types of people to try and get your information.
Avoid phishing attempts: Email phishing scams, or fraudulent email scams, are also common. Be careful when opening any emails or links within emails, even if it may look like they're from legitimate sources, such as your insurance or credit card company. Legitimate companies don't typically ask for any personal information over email, and some email links can lead to harmful software, called malware, infecting your device.
FAQs
Is it better to freeze or lock your credit?
The better option between a credit freeze versus lock depends on your situation. Credit freezes for all three credit bureaus are free and backed by federal protection, but you typically experience a delay after requesting a freeze or a thaw. This could be a matter of hours if you make the request online or by phone, but it could take multiple business days by mail.
On the other hand, credit locking and unlocking can be done immediately and easily through a mobile app or on a computer, but they're often part of a paid service. Both options can help you accomplish the same objective — to block access to your credit report. The choice depends on if you want to pay for the convenience and speed of a credit lock versus freeze.
Is there a downside to freezing your credit?
If you freeze your credit, your credit report can't be accessed until the freeze is removed. This blocks unwanted attempts to access your information, but it can also block lenders from accessing your credit history if you want to apply for a loan or credit card. In these cases, you may want to permanently or temporarily remove a credit freeze so you can apply for the credit products you need.
How long does a credit lock last?
A credit lock lasts until you decide to unlock your credit. Since credit locks are typically initiated or disengaged from a mobile app or website, it's often easy to instantly lock or unlock your credit with a specific credit bureau.
Bottom line
Understanding the difference between a credit lock and a credit freeze is a good step in learning how to manage your money more effectively.
Both a credit freeze and credit lock can help you block unwanted attempts at accessing your personal information. The better option for you depends on your situation. Do you want to pay for credit lock services and have the convenience of managing credit locks from a mobile app or computer, or does free credit freeze management backed by the federal government work for you?
Either way, it's important to understand how both of these tools work in case you need to use them. Keeping an eye on your credit information and using your available resources can help you lower the chances of identity theft.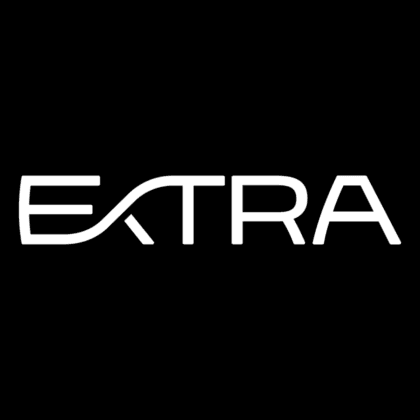 Extra App Benefits
Extra Debit Card1 can link to accounts at over 10,000 banks2
Helps turn everyday debit purchases into credit-building opportunities
No credit check, no interest, and no hidden fees
Membership costs less than $1/day