Fraud, identity theft, and cybercrime are all very real threats to American consumers. A 2018 survey conducted by Harris Poll for the American Institute of CPAs found that 60% of Americans report that they or a family member have been the victim of a fraud attempt. The 2017 Norton Cyber Security Insights Report found that 143 million U.S. consumers were victims of cybercrime alone, and losses amounted to $19.4 billion.
If your personal information has been shared through a data breach, someone has opened up accounts in your name without your authorization, your credit limit has increased without your knowledge, or even if you have lost your wallet, you may be a victim of fraud or at risk of having your identity stolen. In these cases, you can seek fraud protection to minimize the risk to your credit score and financial liability.
The simplest way to protect your credit is to file a fraud alert with the three national credit bureaus: Equifax, Experian, and TransUnion. Becoming familiar with fraud alerts is an important tool for learning how to manage your money. This article will walk you through what fraud alerts do, how you can use them, and how they can protect you from some of the negative fallout from identity theft and fraud.

What is a fraud alert?
When you request a fraud alert, you are asking to add a note to your credit report that informs those who may be looking at your report that you may have been the victim of fraud or identity theft. This notification alerts companies that may be considering opening a new account in your name that additional verification should be performed before an application is approved.
There are three types of fraud alerts you can request: an initial alert, an active-duty military alert, or an extended alert. You will only need to file an alert with one of the national credit bureaus. Once you do this, the bureau you alert will pass the information on to the other two.
Initial fraud alert
You should file an initial alert if your information may have been shared through a data breach or if you have been or may have been the victim of fraud or identity theft. Filing this alert is free, and it will remain on your reports for a full year unless you request it be removed before the year is up.
You can ask for the alert to be renewed for one-year periods after the initial alert expires. You'll also be able to request a free copy of your credit reports from each bureau anytime within the 12 months following your initial fraud alert. These reports are in addition to the one free report you can request annually.
Active-duty military alert
Members of the military are particularly vulnerable to fraud. Deployment can prevent access to credit reports, calls from banks asking about possibly fraudulent charges, debt collection communications from accounts opened without permission and other things that would alert civilian consumers to identity theft.
To help combat these instances, there is a fraud alert designed specifically to protect active-duty service members who may be deployed overseas for months or years. You don't have to have a suspicion or incident of identity theft or fraud to file an active duty alert. Rather, you can have one put in place to minimize the risk of these things happening while you're away from home.
Like an initial alert, an active duty alert lasts for a year. However, it has the added bonus of having your name removed from pre-approved credit and insurance offers for a full two years.
Extended fraud alert
If you have filed a police report or a Federal Trade Commission Identity Theft Report, you can request an extended fraud alert. This will place the notation in your credit reports for seven years. Additional information and documentation will have to be provided when you file an extended alert, so you may have to submit the request by mail or through an electronic filing system.
Once the alert is granted, you'll be entitled to two free credit reports during the 12 months after you file, and you will also be removed from credit and insurance pre-approval offers for the next five years. You can request that the extended alert be lifted at any time.
How does a fraud alert protect you?
When a credit report has a fraud alert on it, companies who may be accessing your report for extending credit, opening mobile phone or insurance accounts, or verifying your identity are given a heads up that something fraudulent may be going on. Though they're not required to do so, they are encouraged to conduct a deeper verification that the person they're considering is actually you. This may include calling you at a number that you designated when you filed the alert.
By performing extra verification and putting those who may extend you credit on the lookout for suspicious activity, these companies may prevent a fraudulent transaction from ever happening. For example, when South Carolina experienced a security breach after the state Department of Revenue was hacked in 2012, the private information of millions of people was stolen. Though the state offered free credit monitoring for all those affected, an initial fraud alert would have added an extra layer of verification that could have protected them from having accounts opened without their knowledge.
Filing an extended fraud alert is a good idea if you receive a call from your bank about suspicious charges from your account. You can place an initial alert, which will result in a notation on your report almost immediately. Then you can work with your bank to file a complaint with the Federal Trade Commission or your local police department. Once you have that paperwork, you can file for an extended fraud alert, which will then be in place for seven years.
How to set up a fraud alert
Each credit bureau has a different process for requesting a fraud alert, though they all allow you to submit through their websites, over the phone, and via mail.
The process you'll follow will depend on what type of alert you're requesting and how you are filing. If you're requesting an alert through a bureau website, you'll likely have to create an account first, which will require providing your contact information, social security number, and identity verification. The same information may be required if you request via phone. Requests by mail will require photocopies of documents proving identity and address.
Credit Bureau
Via Web
Via Phone
Via Mail
Equifax
https://www.equifax.com/personal/credit-report-services/credit-fraud-alerts/
800-525-6285
Send form plus photocopies of your Social Security card, pay stub with SSN, W2, or 1099 form with SSN - AND - driver's license or state ID card, rental lease agreement/deed, pay stub with address, or utility bill with address to:

Equifax Information Services LLC P.O. Box 105069 Atlanta, GA 30348-5069

Experian
https://www.experian.com/fraud/center.html
888-397-3742
Send form, a copy of a government-issued photo ID, and a utility bill, bank or insurance statement to: Experian

PO Box 9554

Allen, TX 75013

TransUnion
https://www.transunion.com/fraud-alerts
800-680-7289
Send a written request that includes your name, address, and Social Security number to:

TransUnion Fraud Victim Assistance

P.O. Box 2000

Chester, PA 19016
Active duty and initial fraud alerts generally require contact information, including a phone number, that can be used to verify credit requests. If you're filing a request for an extended alert, you'll also be asked for a copy of the FTC or police report from a specific case of fraud.
How to lift a fraud alert
Unlike when you place a fraud alert, you will have to request that each agency lift a fraud alert. If the time limit for the alert is up, it should automatically be lifted. However, if you wish to lift it beforehand, you can contact each bureau and follow their individual instructions.
Equifax
You can request your Equifax fraud alert be lifted via phone or mail. Call 800-525-6285 or provide a written request to:
Equifax Information Services LLC
P.O. Box 105069
Atlanta, GA 30348-5069
Written requests will need documents that verify your identity, a list of which can be found at Equifax.com.
Experian
Experian wants you to submit a written request to lift a fraud alert. You can find the request form online, follow the instructions, and either mail it in or upload a copy, along with requested documentation.
TransUnion
TransUnion fraud alerts can be lifted quickly and easily through your online account. You can also call TransUnion at 800-680-7289 or mail a request with your name, address, Social Security number to:
TransUnion Fraud Victim Assistance
P.O. Box 2000
Chester, PA 19016
Call first to find out what documentation you need to provide with your mailed request.
FAQs about fraud alerts
Does a fraud alert hurt your credit?
A fraud alert does not affect your credit. It simply provides a notation that you were or may have been a victim of fraud or identity theft, and gives those evaluating your credit a heads up to perform additional verification.
How long do fraud alerts last?
You can voluntarily lift a fraud alert at any time. If you have an initial or active duty alert, it will be in effect for one year, and you'll have the option to extend at the end of that period. If you have an extended alert, it will be in effect for seven years.
Will a fraud alert prevent me from getting credit?
No. However, you will likely have to provide additional verification and/or documentation to prove your identity before your credit application can be approved.
What's the difference between a fraud alert and a credit freeze?
A fraud alert is a notation on your credit reports that tells potential givers of credit that you may have been the victim of fraud or identity theft. It requests that they take extra steps to verify your identity before approving an account. A credit freeze denies access to your credit reports in general.
How to protect yourself from fraud
A fraud alert is good to implement after you've been exposed to the possibility of fraud. However, there are some things you can do to keep on top of your credit and minimize the risk of having your identity stolen.
First, make a list of all of your credit card accounts, contact numbers, expiration dates, and other information you might need to report a missing or stolen card. Keep this information in a safe place and do not share it with anyone. Also, don't share cards or account numbers with friends or family members. This will reduce the chance of your cards being used without your permission.
Shred receipts, statements, and other papers with your account information once they're no longer needed. Don't give your credit card or Social Security information to anyone over the phone, unless you're able to verify who they are. When in doubt, look them up online to verify their identity or ask them to send you something in writing.
Finally, learn about the fraud protection features of your credit accounts. Most major card issuers offer a $0 fraud liability benefit and dispute resolution services to customers as a safeguard for their accounts and credit scores. Many also have fraud protection services that flag suspicious activity and can shut down a card until you verify specific purchases. This last feature can cause some inconvenience, but the protection it gives you is priceless.
The final word on fraud alerts
Fraud alerts are useful tools for reacting to a data breach, identity theft, or fraudulent activity on any of your credit accounts. They can help prevent fraudulent accounts from being opened in your name. But your main focus should always be safeguarding your identity and credit to protect yourself from fraud.
Make sure to know what's on your credit report, monitor your accounts regularly, and engage in best practices to prevent your private information from getting into the wrong hands. If your information is exposed due to circumstances beyond your control, it's important to act quickly to protect yourself.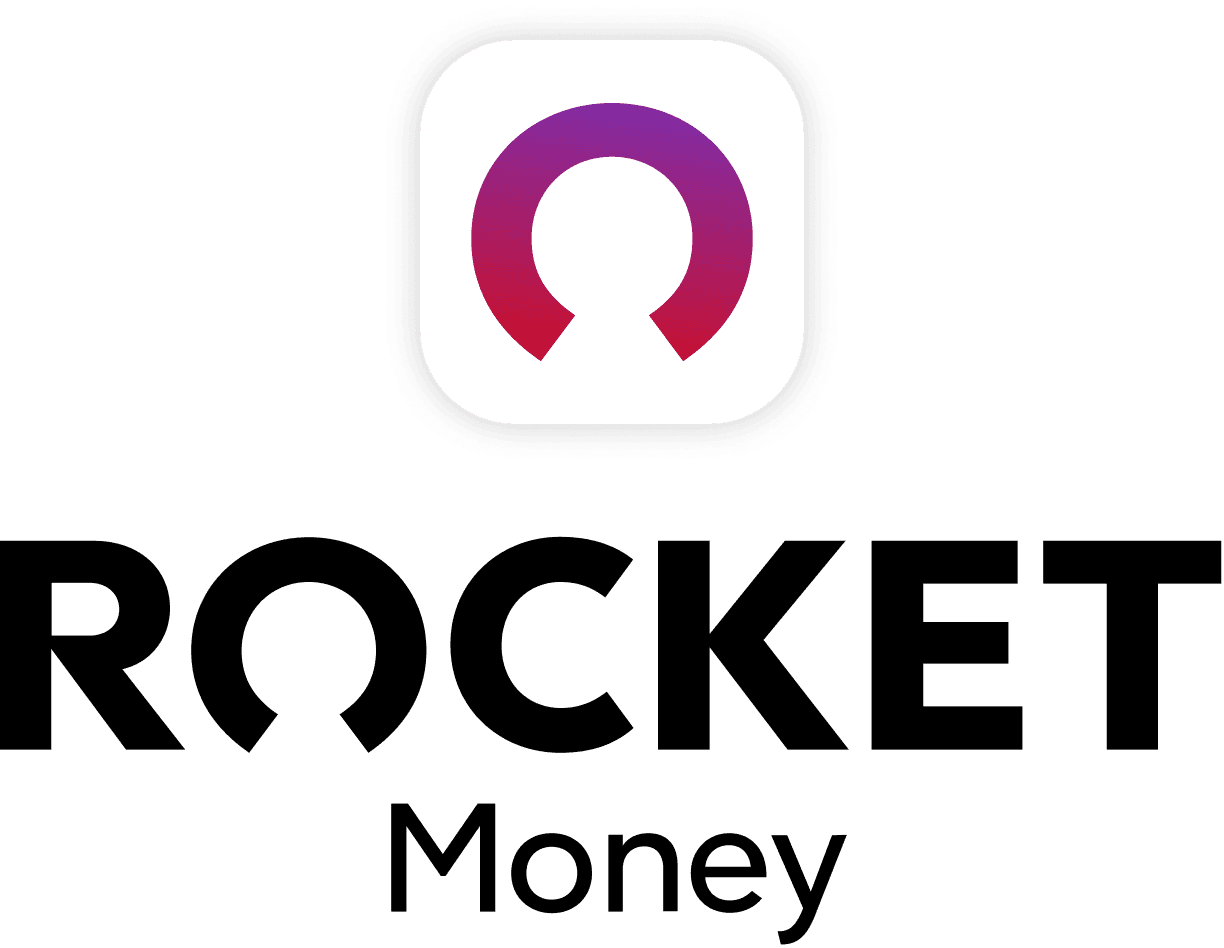 Rocket Money Benefits
Automatically find and cancel subscriptions
Slash your monthly phone, cable, and internet bills
Save an average of up to $720 a year