Cyber Monday is coming soon, and you probably have a long list of items you want to find for family or friends.
But you don't have to wait until Cyber Monday to prepare to find the best deals on everything you need.
Check out some of these tips and tricks to help you save money shopping for Cyber Monday deals to make your family and friends happy.
Get a protection plan on all your appliances
Did you know if your air conditioner stops working, your homeowner's insurance won't cover it? Same with plumbing, electrical issues, appliances, and more.
Whether or not you're a new homeowner, a home warranty from Choice Home Warranty could pick up the slack where insurance falls short and protect you against surprise expenses. If a covered system in your home breaks, you can call their hotline 24/7 to get it repaired.
For a limited time, you can get your first month free with a Single Payment home warranty plan.
SPONSORED
Download retailer apps
Retailers' phone apps are a good way to find extra savings or deals on anything you need as you start your Cyber Monday shopping.
Apps may also give you store credit or a discount for downloading them. You can earn extra loyalty rewards points depending on the app you can use for last-minute gifts or to cash in for yourself.
Sign up for newsletters
Another way to score discounts or special perks is to sign up for a retailer's newsletter.
The newsletters usually include deals targeted to your interests and items on sale that you may not have considered.
Keep an eye on prices
Sometimes, Cyber Monday deals may look better than they really are, so it's a good idea to keep track of products you want before Cyber Monday to see how good of a deal you can get.
Factor in the cost before and during Cyber Monday to see if there's a price change, and keep track of features you want, as some models may not get discounted with the extras you want.
---
SPONSORED
Stop overpaying when you shop online
Shopping online has its perks. It's super convenient, but it can be time consuming to find the best deals. Instead of hunting for coupon codes (that don't always work!) and opening tons of browser tabs comparing prices, you can try Capital One Shopping.
Capital One Shopping makes saving money effortless. Just add the browser extension and when you check out, it'll scour the internet for coupon codes to help you save cash. And before you check out at 25+ major retailers, Capital One Shopping will notify you with a friendly pop-up if the item you're buying is available cheaper somewhere else.
Capital One Shopping is free to use and won't show you ads. Add it today and stop overpaying! 1
Pick your favorite items to buy first
There may be certain items that you want more than others. Perhaps there's a special gift for someone you love or a popular item you're worried will sell out quickly.
Put those items at the top of your list and get those deals before picking up other presents or items you want.
Prioritizing can also help you stick with your budget and skip the gifts that aren't as important if you hit your limit.
Use web browser extensions to track prices
Some web browsers may allow you to download extensions that track product prices and alert you to price drops on Cyber Monday or other days.
Extensions like PayPal Honey or Keepa can watch your favorite products and alert you of price drops on Cyber Monday or before.
Check social media sites
Your favorite retailers or brands may use social media to promote their best Cyber Monday deals or show off some of the items available.
You can follow retailers on social media sites like Instagram, Facebook, or TikTok to see what kind of deals they may be promoting.
Smaller retailers also use social media sites for sales, so watch them to see if they have Cyber Monday sales on unique items.
Bookmark your favorite sites and products
You don't want to be searching around for the links to the items you want on Cyber Monday, so make it easier and bookmark the items you need before the sales start.
Create wish lists on different retail sites or bookmarks in your web browser for specific items you know you want to buy. Then, on the day of the sale, you can easily find and buy each item.
Make your list now
You don't want to be scrambling around on Sunday night, making a list for Cyber Monday and hoping you don't forget anything or anyone, so make your list now.
Keep track of who you need to buy for and what each person wants. It's also a good idea to have a set list in place to help you stay within your budget as you shop for everyone on your list.
Don't forget Black Friday
While Cyber Monday can be a big event for retailers, some major retailers also put their Black Friday deals online.
Stores like Walmart and Target will start having sales on their websites on Friday, so don't sleep on deals that pop up before Cyber Monday.
---
SPONSORED
Earn 2% cash rewards at grocery stores and Costco
The Wells Fargo Active Cash ® Card (Rates and fees) is a powerful rewards card that allows you to earn unlimited 2% cash rewards on purchases — including on groceries, even at warehouse stores like Costco.

New cardholders can also earn a one-time cash rewards bonus — $200 cash rewards bonus after spending $500 in purchases in the first 3 months!
If you're looking for a powerful rewards card that offers an extended intro APR period, look no further, the Wells Fargo Active Cash ® Card checks that box too!
This card also offers an intro APR of 0% for 15 months from account opening on purchases and qualifying balance transfers (then 20.24%, 25.24%, or 29.99% Variable). Which is great for someone who wants a break from high interest rates, while still earning rewards.
The best part? There's no annual fee .
Click here to apply for the Wells Fargo Active Cash ® Card now.
Don't wait for deals you can get now
Some retailers are already getting in the holiday spirit with deals you can grab now, so you don't have to add to the stress of trying to get things on Cyber Monday.
Check out retailers like Target, Walmart, and others to see what Cyber Monday deals are already showing up so you can stock up on gifts before the big day.
Shop with a secure computer and connection
Cyber Monday is a great way to get deals on products, but it's also a good time for others to steal your information.
You should make sure you're shopping on a safe computer free of viruses and malware and connect to a secure Wi-Fi connection.
For example, it may be safer to shop from your computer at home than to connect to a potentially unsafe connection at a local coffee shop.
Check on shipping costs
Ordering online is a convenient way to get products shipped right to your door, so take advantage of shipping deals during Cyber Monday.
You may need to buy a certain amount of products for free shipping, or a retailer might offer a special Cyber Monday shipping deal you can take advantage of when purchasing products.
Resist the add-ons
Retailers may offer you additional add-ons for Cyber Monday to get more cash from you as you shop for deals.
For example, you might get a free gift for spending more money than you were planning or get offered warranty coverage at a discount even if you didn't plan to get a warranty.
Skip these temptations and stick with your plan, or pay with one of the best credit cards that offer warranties with your purchase if you feel like you need one.
Factor in shipping delays
You won't be the only one trying to get a deal on the best gifts for the holiday season, which can back up shipping departments trying to fulfill everyone's orders.
So give a product some extra time compared to usual to get to you, and consider buying things now rather than Cyber Monday if you'll need them soon.
Bottom line
There are a few things you should consider doing before Cyber Monday to make sure you're prepared for shopping.
Create a budget ahead of time so you can set limits on your spending and still want to get some great deals.
And consider using the best rewards credit cards for your Cyber Monday shopping to earn cash back and points while picking up gifts for others.
Lucrative, Flat-Rate Cash Rewards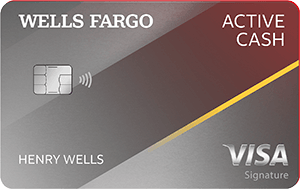 5.0
FinanceBuzz writers and editors score cards based on a number of objective features as well as our expert editorial assessment. Our partners do not influence how we rate products.
Current Offer
$200 cash rewards bonus after spending $500 in purchases in the first 3 months
Rewards Rate
Earn 2% cash rewards on purchases