Dollar stores offer great deals on a wide variety of daily items. Those savings can help you eliminate some money stress.
In fact, there are items you should always purchase at the dollar store rather than at other places, so keep your eyes peeled for the following items during your next trip. 
Editor's note: These are the prices as of May 15, 2023. Prices are subject to change and may also vary by location.
Paper towels
Paper towels are a necessity, and your local dollar store may be the perfect place to buy them. Dollar Tree sells both name-brand and generic paper towels for significantly less.
For example, one roll of Bounty Essentials Paper Towels costs $1.25 at Dollar Tree. If you don't care about name brands, the store also sells six rolls of Harmony-brand paper towels for only $5, or less than $1 per roll.
Napkins
Some people are understandably picky about their paper towels, choosing those that offer a lot of absorbency. However, the same cannot be said about napkins.
After all, you are unlikely to clean your home with the thin paper material, and you shouldn't spend more than a dollar per set.
Family Dollar sells a set of 150 one-ply napkins for only $1, compared to Target's 230-count paper napkins for $2.99. Even if you want something a bit more formal, Dollar Tree sells a set of 30 two-ply black beverage napkins for just $1.25.
Cleaning supplies
Cleaning supplies can be unnecessarily expensive at many stores. Luckily, dollar stores offer these items at a major discount, and often for the same quality.
Sponges generally are meant to be used and tossed quickly, so don't waste money investing in pricey options. You can get a set of six Scrub Buddies sponges from Dollar Tree and Fabuloso cleaner for just $1.25 each at Dollar Tree.
Hand soap
Hand soap is cheap at your local dollar store. Even those needing gentler scents or mixtures for sensitive skin will find something more affordable there.
For example, Home Depot sells a bottle of Softsoap brand hand soap for $1.78. The same product, both in terms of volume and scent, costs just $1.50 at Family Dollar.
Don't toss that bottle when it's empty, either — Dollar Tree sells a 32-ounce bottle of refill hand soap for just $1.25, which can replenish a 7.5-ounce container more than four times.
Drinkware and dishware
The cost of plates, bowls, and glasses can add up quickly, even for just a couple of items. Not at your local dollar store, though. 
Dollar stores offer a decent selection of affordable high-quality dishes and glasses. Dollar Tree even sells whole sets that include dinner and salad plates, bowls, mugs, chargers, wine glasses, tall glasses, and placemats with varying design options. 
One 16-ounce glass costs $1.25, and a standard dinner plate costs the same at Dollar Tree.
Plastic bags
You can never have enough plastic bags, especially if you have children who take their lunch to school or other activities.
Dollar Tree sells a set of 70 storage sandwich bags for $1.25, which comes out to around 1.8 cents per bag.
Holiday decor
Decorating for the season or an upcoming holiday is always exciting — until you check your credit card statement. But you can keep more money in your wallet and still get into a festive mood when you shop at the dollar store.
For example, during the Halloween season, you could have picked up a garland of decorative skeletons for just $1.25 at Dollar Tree.
Party supplies and decorations
Don't pay more than you have to for party decorations and supplies. With balloons, banners, disposable utensils, plates, and cups, the cost can quickly add up. Give your wallet a break and source these items at a dollar store instead.
Table covers, cutlery, plastic cups, paper plates, and napkins don't cost more than $1 to $2 at Family Dollar. You can also pick up party favors, goodie bags, and decorations in that price range.
Greeting cards
If you want to send someone birthday greetings, well-wishes, or congratulations, don't spend more than a dollar or so on greeting cards.
A greeting card from Hallmark can cost anywhere between $3 to $6, and even more for pop-up cards or similarly intricate designs. While they're a wonderful gesture, there's no need to drop that much on a piece of decorated cardstock.
Dollar Tree has a two-cards-for-$1 deal on some cards, with other standard options costing just $1 each. And the best part? They're all Hallmark brands, so you get nearly identical quality for a fraction of the cost.
School and office supplies
School and office supplies are something that many of us regularly buy. That can quickly get expensive, especially when you shop at office supply stores.
Dollar stores can supply all these items for much cheaper. Dollar Tree sells a set of 10 multicolor ballpoint pens for just $1.25, whereas a Paper Mate brand set of eight ballpoint pens costs $4.49 at Target.
Select medicines
Drugstore medicines are another item to buy at dollar stores as opposed to pharmacies or big-box stores.
There are regulations that ensure generic and name-brand medicines share the same active ingredients, so you'll get the same benefits for a fraction of the price. Plus, some dollar stores carry name brands.
Coffee filters
If you need coffee filters, you can find the paper liners for a much more affordable price at your local dollar store.
Dollar Tree sells a 150-count pack of simple, white coffee filters for their standard price of $1.25, or less than one cent per filter.
Flip-flops
Dollar stores occasionally sell clothing and one of the best items to look for there is a pair of flip-flops. If you've visited one of these bargain stores in the summer, you've likely seen huge bins of flip-flops at incredibly cheap prices.
While they aren't the highest-quality shoe on the market, inexpensive flip-flops like these are perfect for beach trips, a quick slip-on shoe, shower shoes in a dorm room or gym, and more.
Picture frames
Buying artwork or printing photographs is expensive enough, but you need to pay even more for a frame. Fortunately, you can find any number of frames at dollar stores such as Dollar Tree for a much lower price.
Dollar Tree has a variety of frame shapes and sizes, as well as numerous designs — some simple and classic, others more flashy and decorative. A basic 5x7-inch black frame costs only $1.25 at the discount retailer.
Snacks and candy
Dollar stores tend to stock up on a lot of food. If you love snacks and candy, you can find them for a good price.
For example, a 5.5-ounce canister of Lays Stax chips costs $1.25 at Dollar Tree. The same brand, size, and flavor is $2.99 at Target — more than double the price.
Bottom line
Budgeting can be tough in a time of surging inflation, but discount dollar stores can help make your money go a long way.
The time spent adding a Dollar Tree, Family Dollar, or other bargain retailer to your grocery run will quickly add up in more savings. And to keep more cash in your pocket, consider paying with a rewards credit card that can help you earn cash back or other perks.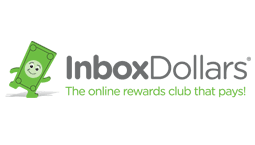 Inbox Dollars Benefits
Get a $5 bonus when you register with your email
You could earn money by taking surveys or making online searches
Over $80 million paid to members so far - how much can you earn?