Dozer Mania is a game for your Android phone that offers cash and prizes for pushing coins, money, and mystery boxes over the edge of a virtual coin pusher machine. The app also features a slot machine, prize bubbles, and lucky spins, which can help you increase your score.
Although learning the gameplay is straightforward and you can start earning points quickly, much of your time in Dozer Mania is spent watching ads. There are also reports from reviewers of difficulty receiving your winnings. Because of this, Dozer Mania might not be the best fit if you want to make reliable extra cash while playing online games.
Keep reading this Dozer Mania app review to determine whether this app would work for you.
Key takeaways
A digital version of the famous coin pushers arcade machines that also feature slot machines, lucky spins, and other ways to increase your points.
Watch the pusher send coins over the edge and rack up points and cash that you can trade for cash deposits or prizes.
Winnings can be deposited through Paypal, CashApp, Coinbase, and Alipay.
Multiple ads interrupt almost every action you take in the game.
Multiple reviews report players requesting payouts that never arrive.
Dozer Mania: Is it worth it?
Pros
Cons

Dozer Mania is free to download and use
Easy to learn, and you can quickly earn coins
Some fun features are the slot machine, lucky spins, and the fever rewards, which double your points
No in-app purchases required

Multiple ads interrupt your play and are hard to close
Multiple reviewers mention difficulty withdrawing their earnings
Developer reserves the right to collect personal information from your phone
The app is only available on Android

Our verdict: Dozer Mania is a colorful coin pusher game that could be fun for people looking to relax. The near-constant ads and the difficulty of getting your winnings mean that this app may not be great if you want to make extra money playing online games.
What is Dozer Mania?
Dozer Mania was founded by Android development company Nigel Fowler in 2020 and is one of several apps the company has created.
The app is only available for Android users. It has a 4.3 out of 5-star rating on the Google Play Store, with nearly 86,000 reviews and over a million downloads. Dozer Mania is free to play and does not require in-app purchases.
The app itself features a supermarket setting and a brightly colored pusher machine. Players tap on the screen to drop green and yellow coins, or tokens, off the edge of the machine and into columns labeled S-L-O-T. When you get coins into every column, the slot machine lights up, which can earn you more tokens or other prizes.
Green coins earn you cash, and gold coins earn you additional gold coins, which can be traded for rewards like phones, luxury items, or gaming consoles. New coins are dropped every three seconds and help to get piles of coins already on the pusher over the edge to increase your score.
How much can you earn with Dozer Mania?
If you're wondering how to make money from Dozer Mania and if it might be a good side hustle, it's important to understand how much you can realistically make.
Each green coin is worth $0.001, and as they go over the side of the machine, your total adds up. The gold coins can be redeemed for prizes and used to drop more gold coins from the machine. Mystery boxes also appear on the pusher, along with rewards like dollar bundles, iPhones, Airpods, and gaming devices, just like in the "real" coin push machines.
Just because a prize or item goes over the edge of the pusher doesn't mean you get to keep it. Instead, each item goes into a tally, and only after you push several of the same things over the edge do you actually claim the prize.
For example, an iPhone or Switch gaming console in the game has to appear and be pushed over the edge 50 times before you can claim it as a prize. For Airpods, bundles of cash, or an Amazon gift card, it's 100 times.
Winnings can be redeemed via PayPal, Coinbase, CashApp, and Alipay, among other options. You will have to provide personal information like your email and phone number to begin the payout process.
Before beginning the payout process, you must earn at least $150 worth of green coins. No smaller prize payout options are available, although you can trade one million gold coins for a $100 payout.
Dozer Mania says that winnings will be sent to you in 3 to 15 business days using your selected method. Multiple reviews state that when users withdrew their cash, they had to watch numerous ads back to back and then join a queue of other winners waiting for their payouts.
As they got closer to the head of the line, they reported that their position would reset, bumping them further back in the line, the app would stop working, or some other issue would prevent them from receiving their winnings, leading multiple reviews to state that the game was a waste of time.
How to potentially make money with Dozer Mania
On the right-hand side of the game screen, there are tool icons that can help you maximize your earnings.
Warning
Be aware that when you use a tool, it often triggers one or more ads you must watch before you can return to playing the game.
The tools included in the game include:
Build Wall: This feature erects two bumpers along the vertical sides of the coins, similar to how bumper pads work on a bowling lane to keep the ball from landing in the gutter. This narrows the space the coins can spread out, acting like a funnel to get more coins over the edge.
Light: Activating the Light feature will light up one of the six bulbs around the slot machine. The slot machine flashes when you get all six, and depending on how the slots land, you can earn a mystery box, extra coins, or prizes.
Big Shake: The Big Shake shakes the machines and forces coins to slide further toward the edge, and can also reveal extra mystery boxes for additional points.
Fever mode: When fever mode is activated, Dozer Mania will double any coins you can send over the edge for up to thirty seconds.
Lucky Activity: Tapping this icon will take you to the Gift List, Prize Bubble, and Lucky Spin, where you can claim additional tokens and see your progress in earning prizes like a television or game console.
Dozer Mania may not be your idea of the best side hustles out there, but if you enjoy watching the machine rhythmically push coins over the edge of the game, these tools can help you earn more coins and prizes than you otherwise would.
How to get started with Dozer Mania
You can get started with Dozer Mania in just three steps.
1. Download the app from the Google Play Store.
2. Learn the rules and features of the game in a brief tutorial.
3. Start tapping the screen to drop coins and start the dozer.
Downloading and using the app is easy — you don't have to provide personal information or create an account.
You will likely trigger multiple ads as you earn more points and tap around to use the tools. You must watch for a certain amount of time before being allowed to close the window, and you may have to close the app to get back to the game.
Be careful about what you click on trying to close ads, or you may inadvertently download an app from one of the advertisers. Sometimes, clicking on the X to close the ad window will take you to that app's Google Play Store listing instead.
Warning
In addition to the issues with ads and receiving your winnings mentioned above, the Dozer Mania terms and conditions state that they will collect information about you, including your phone's manufacturer information, your history, notifications, and apps you have running in the background.
The developer also reserves the right to collect information about your IP address and identity and will request access to your photos, media, files, Wi-Fi connection, and device ID.
Alternatives to Dozer Mania: Bingo Clash and Solitaire Cash
Dozer Mania might not be the right app for you if you have concerns about the information they access, receiving a payout of your winnings, or don't want to watch tons of ads while playing a game.
Although there are many legit money making game apps online, some of our favorites are:
Bingo Clash: Created by Avia Games, this free app lets you earn money while playing the classic game. Players can learn the app and play against themselves for tickets that can be cashed in or compete in tournaments to earn cash.
Bingo Clash is available on both iOS and Samsung Android devices. Play can be against real people, ranging from beginners playing just for fun to those who take their bingo seriously. Play cash games to win real money that can be deposited into your PayPal account. To enter the games with bigger prizes, you may need to deposit money to cover the entry fees.
Check out our Bingo Clash review for more information.
Solitaire Cash: Solitaire Cash turns the classic card game into something you can keep on your phone. The app is free to download, and you can play games by creating foundation piles starting from an ace. Use the stockpile to find new cards if you run out of options.
Although you can play for free, Solitaire Cash also has tournaments you can enter for a fee. When playing in tournaments, you'll be matched with players of similar skill and have the chance to win cash rewards that can be redeemed into your Paypal account.
Read our Solitaire Cash review for more details.
Dozer Mania
Bingo Clash
Solitaire Cash

Free to download
Multiple ads but no in-app purchases
Minimum withdrawal amount is $150
Play against yourself

Free to download
No ads, but you may have to spend money to enter tournaments
Minimum withdrawal amount is $2
Play against yourself or enter tournaments to play against others

Free to download
No ads, but you may have to spend money to enter tournaments
Minimum withdrawal amount is $5
Play against yourself or enter tournaments to play against others
FAQs about Dozer Mania
Is Dozer Mania legitimate?
Dozer Mania is a legitimate app with more than a million downloads and a 4.3 out of 5-star rating. It has many ads, and multiple reviewers report problems receiving the funds earned in the game.
Is Coin Pusher a legitimate game?
Coin Pusher is a legitimate game on the Google Play Store with a 4.7 out of 5-star rating and more than a million downloads. Coin Pusher features 3D graphics and a realistic coin pusher experience. It has ads and in-app purchases and offers cash and prizes as winnings.
Is Coin Dozer a scam?
Coin Dozer is not a scam. It's a free coin pusher game that offers players prizes but has ads and in-app purchases. Its features include different coin types, a slot machine, mystery boxes, and puzzle and prize collections.
Coin Dozer has a 4.4 out of 5 stars and has been downloaded more than 50 million times on the Google Play Store. It has more than 1.5 million reviews.
Dozer Mania review: Bottom line
Dozer Mania is a fun and colorful coin pusher app that brings back some nostalgia for a classic arcade machine.
Dozer Mania might be an app to check out if you find coin pusher games fun and relaxing. Just remember the multiple ads, reports of players unable to access their winnings, and privacy concerns mean that it probably isn't the best app for earning extra cash.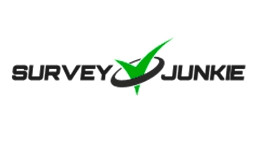 SurveyJunkie Benefits
Over $55,000 paid to members daily
Earn up to $130 a month taking 4 or more surveys daily
$76 million paid out to date
20M+ lifetime members and BBB accreditation