Elon Musk tends to post shocking or controversial tweets on Twitter, including this post from May 26:
"All the Covid stay-at-home stuff has tricked people into thinking that you don't actually need to work hard. Rude awakening inbound!"
But has working from home made workers think they don't have to put as much effort into their jobs? Is a home-based work staff not working as hard as one in the office?
Here are some things to consider that may prove Musk is wrong about hardly working instead of working hard at home.
Multi-tasking
Working from home means you don't have to sit in a physical space on a regular basis every day. 
You can jump on a Zoom call and answer your email at the same time without your co-workers watching. And those endless unproductive meetings can be a thing of the past when you aren't stuck physically sitting in an office space.
That all adds up to doing more work and balancing projects at the same time from your virtual desk than your work desk in an office.
Shorter commutes
Some workers could spend hours each day sitting in traffic on their way to a desk in an office. But with more employees working from home, that time wasted in a car can now be used as productive work time and reduce stress.
It could help employees fit in a few more work hours each day to get projects done or use it as personal time to make coffee or do laundry before signing on for work. Some workers may even use it to spend time trying to get in shape, which could benefit the company as well when it comes to money spent on employer-funded health care.
Pro tip: Check your current car insurance coverage. If you're working from home, you may be able to save money on car insurance because you clock fewer miles on the road.
Increased productivity
It's not just multi-tasking that can help workers at work. Studies in the post-pandemic world are finding that employees who work from home tend to be more productive, which increases the profits and other measures of success for companies.
However, some workers have found that their productivity is a result of not signing off and checking out from their jobs the way they would when they left their offices. Finding the right balance could lead to additional and meaningful work for both companies and their employees.
Better employees
A survey recently found that 64% of employees said they would consider quitting or finding another job if their company required them to work from the office full time, according to the ADP Research Institute. 
Other studies have also noted that new employees are quitting jobs for better pay or the convenience of working from home as opposed to being required to go into an office.
Companies that allow employees to work from home may be able to better retain and promote talented workers compared to companies that lose employees due to their rigid policies requiring working in an office setting.
Happier employees
Studies in the recent pandemic years have shown that workers are happier when they work from home than work in an office. This can lead to more productive workers or a better work environment, even if it is a remote work environment.
This can also lead to employees being happier outside the work environment. With less time spent in an office, workers may try a profitable side hustle to make extra money, spend more time with their family, or simply have a better emotional connection to their job when they sign on the next day.
Affordable work spaces
Companies that are switching to a work-from-home model may find that it can save money. Working virtually means a company no longer needs to pay high costs for rent. They don't have to pay for coffee for employees or utilities that are no longer being used.
Some companies may give workers extra money to set up their workspace at home. Employees may also be able to take advantage of working-from-home tax benefits to save money and create a space that helps them enjoy working from home.
Fewer expenses
The cost of everyday living increased this year. Gas prices rose due to world affairs, and people were trying to find ways to save money on groceries as the price of staples like milk and eggs went up.
Working from home may have eased the costs. Employees didn't have to worry about paying for gas for their daily commute and could eat lunch at home instead of paying higher prices at restaurants near their offices.
Fewer expenses could help employees focus more on work and not have to worry about their budgets in a way that office employees might worry. Less concern about personal issues might help workers stick with their work and get things done in a more timely manner.
Collaboration
Working from home could actually increase collaboration. By allowing employees to work from wherever they want and in various time zones, you can get a unique team together to tackle issues for the company. 
Employers are no longer limited to hiring people only from a certain geographic area or having to pay relocation costs to move someone to a particular place.
Bottom line
So is Elon Musk right? Maybe or maybe not. Much of it might depend on a particular company's values or the type of culture they've been able to cultivate while working remotely, especially in the past few years due to the COVID-19 pandemic.
But companies need to do what's best not only for productivity but also the personal work and happiness of their employees. That will help eliminate financial stress for everyone.

Search Over 80,000 Care and Service-Related Jobs
Connect with paying families looking for care and service-related work. Available jobs include child care, tutoring, senior care, pet care, and housekeeping.
Sign up for Care.com now
Earn Great Pay Working From Home
Free 3-class intro teaches you how to launch a bookkeeping business
Access the training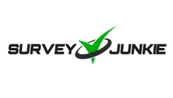 Earn Cash Taking Surveys
Join a community of 20M+ lifetime members who have been paid $76 million to date.
Sign up today