Whether you started your own business out of passion or you're interested in getting ahead financially, at some point, you'll like hit the point where you need to hire an employee or two. 
Employers of all sorts look for some standard qualities in the people they hire, like a positive attitude and a good work ethic. However, owning a small business presents a unique set of challenges. 
No matter what role you're filling — whether it is a salesperson, accountant, or social media manager — there are some traits that are especially helpful for smaller or up-and-coming companies. Here are our favorites.
Reliable
When you're assigning responsibilities for your small business, it's important to put it into the hands of trustworthy staff. Employees who tend to miss deadlines, show up late, or drop the ball on projects can create more unnecessary headaches for employers.
Career experts recommend asking some specific questions during interviews — like what type of day-to-day work they've done before and what types of work challenges they have faced — to ensure potential new hires are dependable.
Positive attitude
Positive thinking is beneficial to your overall health, and having employees who approach work with optimism can make a huge difference in the workplace, as well.
When hiring, small business owners should look for candidates who approach new challenges with determination and confidence rather than stress, fear, or aggravation. 
Having employees on staff that bring an air of positivity, even in challenging situations, is a must.
Team player
With a small business, the "team" may feel more like a family. You may only have a few employees on hand, so it's important that each one is comfortable working together when needed.
Teamwork and regular collaboration have been shown to increase workplace productivity, and this is particularly important for a smaller staff where any missing link can be felt more drastically.
Self-motivated
While teamwork is important, small business owners should also look for employees that are comfortable taking the reins and working alone when they need to. 
If you own a restaurant and are hiring a new manager for the evening shift, for example, you should feel comfortable letting that manager run the business and make decisions in your absence.
While it's normal for new employees to have some questions when they're first starting out, self-motivated employees can learn quickly and are confident enough to get their jobs done without constant monitoring or direction.
Dedicated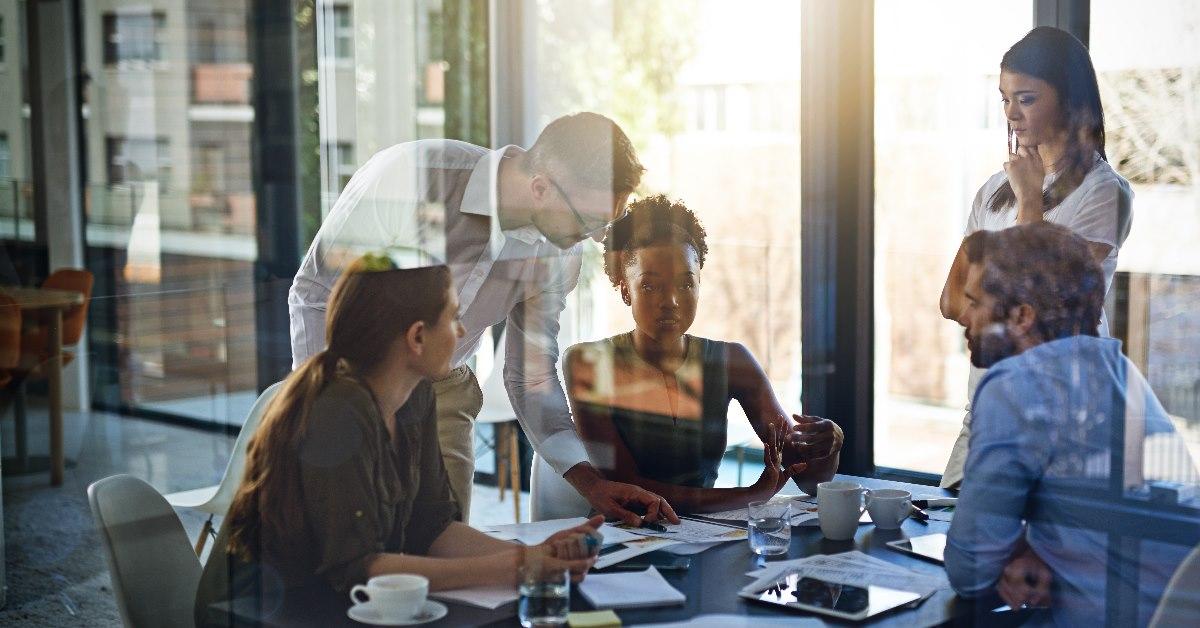 A certain dedication to the job is important in any career path, but particularly so for employees working for smaller companies. 
With large businesses, there may be a team of employees who can do the same job. That's not the case when a business has just a few employees.
For the business to thrive, it's important to have workers who are dedicated to doing their job well and who are invested in seeing the company succeed.
Experienced
The level of experience needed really depends on the role you are filling and whether you plan to provide on-the-job training. Make sure the job experience listed in a candidate's resume aligns with your business needs.
Experience may come in different forms, including previous jobs, internships, or relevant coursework. 
Career experts stress that employers should be specific about the level of experience they are looking for in job descriptions by including a detailed list of desired hard skills.
Ability to teach/mentor
When small business owners hire help, the goal is to pass off some of the day-to-day responsibilities. 
Hiring employees who have a knack for mentoring others (should you need to hire additional help down the line) can make the onboarding process much easier as your business grows.
This is another trait employers can inquire about during the interviewing process. Ask potential employees if they have any experience teaching/mentoring others in the workplace.
Skilled researcher
Your small business may not have the budget to hire a data analyst to help the business grow, but having at least one staff member who is good at crunching numbers and doing research can fill that void.
People with a knack for doing research can often help out in unexpected ways. They may be able to grow your company's social media presence, attract an untapped customer base, or even help you cut back on unnecessary spending.
Ability to multitask
In this day and age, multitasking is basically a requirement for survival. In the small business setting, employees often have to be comfortable wearing different hats.
This doesn't mean you should hire someone to design and handle your website and also expect them to assume the role of a personal assistant. 
However, having employees on staff who are comfortable multitasking (within reason) can be a huge help as the business grows and priorities change.
Innovative
Innovative employees can problem solve, come up with creative new ideas, and move the company forward by proposing changes to the status quo.
While things like appropriate experience and a positive attitude are helpful for all employees, having innovative team members can also make a huge difference. 
Career experts recommend testing potential hires by presenting them with a problem and seeing which candidate comes up with the most creative solution.
Leadership skills
Even if you're not hiring for a manager or a team lead, leadership skills are helpful for all employees in the small business setting. 
Since you'll be dishing out some responsibilities, having staff who are comfortable taking the initiative and making smart business choices is critical.
Employees who have the confidence to take action on their own and are responsible for their work can make your life as a business owner much easier.
Confident
On a related note, it's a good sign when potential hires show up with confidence in their abilities and what they bring to the table.
In a small business, every hire matters, so it's important to ensure you're hiring someone who actually fits the job description and needs.
Strong communicator
When you have a small team, communication skills become even more important. Every part of the team needs to be in sync and pulling their weight.
Employees who understand how to properly communicate, work with a team, and keep everyone in the loop on project updates can make the business run smoother. 
Employees should also be able to communicate if they need assistance from you. If something goes wrong, you want team members who will speak up to get the problem solved rather than trying to do it themselves.
Quick learner
Across industries, workplace procedures are ever-evolving. Having employees that can pick up new skills quickly and are eager to learn is extremely valuable in the small business setting.
When employees are open to learning new skills, it creates more flexibility within the workplace. 
Plus, this can make all the difference in a small business or start-up environment where workers may need to pivot between tasks and priorities often.
Bottom line
When hiring for a small business, hard skills (like experience required, necessary schooling, etc.) and soft skills (creativity, confidence, leadership) are both important.
While you don't necessarily have to ask a ton of questions to gauge which potential hire is the best fit, one place to start is to consider both your needs and those of the potential employee. 
If you're looking for someone full-time and the candidate says they're only interested in making a little extra cash, perhaps it's not a good fit. Make sure you find the skills you need so your business succeeds.