More Americans are flocking to Florida for retirement for its warm weather and beautiful beaches.
There are places in Florida, however, that can cost you plenty of cash if you're not careful, and it could be a real issue if you're living on a fixed income or retired early.
But don't get down if you're struggling to get ahead financially because there are still some affordable cities you live in with a budget of $3,000 a month for rent.
Editor's note: The price estimate data from Zillow is from May 25, 2023.
Cape Coral
Cape Coral is near Fort Meyers and is well known for its canals that can give you water access year-round, depending on where you live. It's also close to the beach if you prefer to live somewhere near the ocean.
According to Zillow, if you plan to rent a place there, you can get a one-bedroom apartment for a median rent price of $1,484 per month, which may help eliminate some money stress depending on where you're moving from.
Rental prices are also decreasing, meaning a place could become more affordable if you have time to wait. As for living expenses, expect to pay around $218 for utilities and $515 per person per month for food.
That will total $2,217 per month for a single person, but you may have to add some extra cash onto groceries and food costs if you move as a couple.
Gainesville
Located in central Florida, Gainesville is home to the University of Florida, which may be a resource you'll want to take advantage of if you wish to continue your education when you're retired.
You can pick up a one-bedroom apartment in Gainesville for a median price of only $977 per month. That will give you extra room in your budget to save money or splurge a little on other retirement goals like traveling. Add to that the cost of utilities at $178 and groceries and food for an average of $551, totaling $1,706 per person.
You could increase your grocery bill an additional $551 if you're a couple living in Gainesville and still make it easily under the $2,500 mark at $2,257.
Kissimmee
Kissimmee is located on the northern shore of Lake Tohopekaliga, perfect if you want to spend some time on the water when you retire. The area is also close to Disney World and Universal Studios if your grandkids want to visit the local theme parks.
A one-bedroom apartment in Kissimmee will cost $1,470 in median rent, which is under $1,500 but could be close to your budget limit. The city is also on the higher end of utilities and groceries costs than other cities on this list.
You'll pay $152 in utilities and $580 in food for a total of $2,202 for one person or $2,782 if you add $580 for food for two people.
Ocala
Another relatively affordable central Florida city is Ocala. The area has plenty of outdoor activities, making it a great place for active retirees who want to get outside.
According to Zillow, you can rent a one-bedroom apartment in Ocala for a monthly median price of $1,345.
But remember to add other expenses like $178 for utilities for a family and $551 for food per person. And even then, the $2,074 price tag will be well below your $3,000 monthly budget.
Pro tip: You can also earn travel rewards if you use the right credit card to pay for trips throughout the state of Florida. This can make traveling to some enjoyable places even more affordable. 
Lakeland
Check out Landlake, which is east of Tampa, for plenty of shopping in its quaint downtown area. Or view the Frank Lloyd Wright buildings on the local campus of Florida Southern College.
A one-bedroom apartment in the area will cost you around $1,387 in median rent per month.
Utilities for a family will cost you $149 a month plus groceries, costing $507, for a total cost of $2,043. That makes Lakeland one of the more affordable cities on this list.
Melbourne
On Florida's Atlantic coast is Melbourne, with its beach, golf courses, and fishing for outdoor and sporty retirees. It's also just a short drive to Kennedy Space Center if you get visitors interested in the space program or want to see a rocket lift off.
You can find a one-bedroom apartment for rent in Melbourne for $1,416 in median monthly rent. Again, the price has come down since it peaked in March, which can be a good sign if you're tracking rental costs.
Check your budget to include $130 for utilities and $503 for food. That will keep you close to a $2,000 limit if you're working with a tight budget, checking in at $2,049.
Port Orange
Port Orange is another great city on Florida's Atlantic coast with affordable rent if you're struggling financially with your fixed retired budget. It's also only a short drive to Daytona Beach and the Daytona International Speedway if you're a car racing fan.
Move into a one-bedroom apartment for a median monthly rent of $1,339. The cost of rent has fluctuated this year, so keep a close eye on changing market trends in the area if you want to take advantage of a dip and add more money to your savings each month..
Food in Port Orange will cost you $547 per month and $168 per month for utilities, bringing you up to $2,054.
Titusville
Titusville is close to the Kennedy Space Center, so you can explore with family and friends who visit and want to take in the history of space exploration.
And check out the Cape Canaveral National Seashore if you like to explore something a little closer to home.
A one-bedroom apartment in Titusville will cost you $1,047 per month in median rent, which may be on the lower end of apartment rental prices if you're looking for something cheap.
Titusville has some of the lowest utilities at $113 but one of the higher food bills at $672 per month for a total of $1,832, keeping you below the $2,000 mark.
Fort Walton Beach
In the panhandle of Florida is Fort Walton Beach, home of sandy Gulf Coast beaches that you will surely enjoy if you want some sun and fun while retired.
Grab a one-bedroom apartment in Fort Walton Beach for $1,137 in median monthly rent. If you consider moving to nearby Destin, that cost is more affordable than the $1,780 monthly rent.
Your utility bill will come in at an average of $173 plus $618 per month for food for a total of $1,928, sneaking you under the $2,000 mark.
Plant City
Just east of Tampa is Plant City, known as the Winter Strawberry Capital of the World. You can even check out the annual Florida Strawberry Festiva or head to a local farm to pick your own.
You can also pick a one-bedroom apartment in the city for $1,225 in monthly median rent. You'll spend $169 per month on average in utilities and $549 in food for a total of $1,943.  
This could be the right balance of living near a larger city while keeping the costs down to where you're lowering your financial stress in retirement.
Okeechobee
It could be hard to pronounce, but Okeechobee will be easy on your wallet if you're looking for a place in Florida on a budget and enjoy water sports like fishing and boating.
According to Zillow, the city on the north side of Lake Okeechobee can get you a one-bedroom apartment for $1,200 in monthly rent.
Pay an additional $170 for utilities on average and $547 in food, coming in at $1,917 each month.
Bartow
Bartow in central Florida is the perfect place to retire if you like lake activities, antique shops, and plenty of azaleas, dogwoods, and more. The city is also home to the annual Bloomin' Arts Festival.
Expect to pay a median monthly rent of $1,217 if you decide to make Bartow your retirement home.
Bartow is near Lakeland, so factor in $507 for food and $149 in monthly utility costs for $1,873.
Bottom line
It can be challenging if you're struggling financially on a fixed retirement income, but you can still make your dream of living in Florida come true.
Remember to update your budget regularly to rebalance it based on your changing needs or to try and find additional ways to save.
It's also a good idea to think about ways to boost your bank account in retirement, such as a side hustle to pad your savings.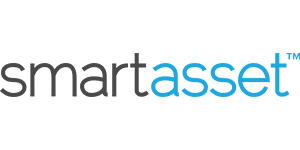 Smart Asset Benefits
Get matched with fiduciary financial advisors
Advisors are vetted and certified fiduciaries
Take the mystery out of retirement planning
Their matching tool is free
Paid Non-Client Promotion