Companies want your opinion on their products, and sometimes you can get paid for your input. Completing surveys, trying out apps, or watching videos are just a few ways you can get paid to test products.
There are various platforms where you can make money or earn rewards for giving your opinions on new products or services. Here are seven platforms that offer legit ways to get paid to test products.
Key takeaways
Market research companies often pay people for their opinions on products and services.
Most rewards are given as points that can be redeemed for gift cards, prepaid cards, or cash payouts, often through PayPal.
The reward points you receive typically expire only after a long period of inactivity, such as a year or longer. Make sure to learn the terms and conditions of the platform you use.
Several survey and market research rewards programs value their points at one cent per point.
7 legit ways to get paid to test products
Comparison of the platforms that pay for product testing
Average pay
Minimum redemption
Redemption method
Survey Junkie
20 to 115 points per survey in our experience, valued at $0.20 to $1.15
$5 (500 points)

Gift cards
PayPal
Direct bank transfers

InboxDollars
$0.50 to $5 for each survey that takes between 3 and 25 minutes
$15 for the first payment, $10 thereafter

Gift cards
PayPal
Prepaid Visa cards

Branded Surveys
50 points per survey in our experience, valued at $0.50
$5 (500 points)

Gift cards
PayPal
Direct bank transfers
Prepaid Visa cards

Ipsos iSay
75 to 150 points per survey in our experience, valued at $0.75 to $1.50
$5 (500 points)

Gift cards
PayPal
Prepaid Visa cards

Swagbucks
50 to 350 SB per survey in our experience, valued at $0.50 to $3.50
$1 (110 Swagbucks)

Gift cards
PayPal
Direct bank deposits
prepaid Mastercard cards
American Express reward cards

LifePoints
100 LifePoints per survey, valued at $0.90
$5 (550 LifePoints)
American Consumer Opinion
5 to 5,000 points per survey, valued at $0.05 to $50
$10 (1,000 points)
Survey Junkie
Survey Junkie is a popular platform for answering surveys and testing products. You can earn money on this platform by creating a profile on its website and completing studies or surveys relevant to your background and interests as they become available to you.
You get to choose the surveys you want to participate in. After completing a survey, the platform rewards you with virtual points that you can redeem for gift cards, cash payouts via PayPal, or transfer right into your bank account.
Survey Junkie's parent company, DISQO, provides your survey responses to companies looking to improve their products and services. Your answers are supplied in a privacy-compliant way that enables sharing them without revealing your identity.
You won't get rich on Survey Junkie, but you can earn a little extra money to spend. Each survey indicates how many points you can earn by completing it, and you can cash out your points after accumulating 500 points in rewards. Survey Junkie states that completing three or more surveys per day should allow you to earn up to $100 a month.
… Or learn more in our Survey Junkie review.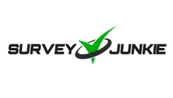 Earn Cash Taking Surveys
Join a community of 20M+ lifetime members who have been paid $76 million to date.
Sign up today
InboxDollars
You can earn money by using InboxDollars to take surveys, test new apps, shop online, explore new products and services, and play games. InboxDollars even pays you for reading emails it sends that include promotional materials.
InboxDollars pays between $0.50 to $5 for surveys that take 3 to 25 minutes to complete. However, the platform states that some surveys may pay $10, $20, or even more.
InboxDollars claims it has paid its members over $80 million in cash rewards. The platform occasionally holds promotions and contests to help its users earn more. You get paid in cash, not points, but you must earn at least $15 to make your first withdrawal. After that, the minimum withdrawal is $10.
Payments are made via PayPal, virtual gift cards, or prepaid Visa cards. There are no additional fees for virtual gift cards.
… Or learn more in our InboxDollars review.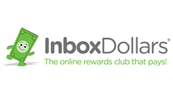 Earn Cash By Going Online
Learn More
Branded Surveys
Branded Surveys is another platform that pays you to give feedback on products and services. It conducts market research for Fortune 500 companies.
As you create an account, Branded Surveys will ask you questions about yourself, your habits, and your life and use the information to send you the appropriate surveys for your demographic. The more details that you provide, the more surveys you may be eligible to take.
Depending on your habits and lifestyle, the surveys you receive may be about health, politics, shopping, travel, music, sports, education, and other topics.
Branded Surveys awards you points for each survey you take. Depending on the length, you can make between $0.50 to $5 per survey. You can choose to have the money you earn deposited directly into your U.S. bank account or exchange the points you earn for merchant gift cards, prepaid Visa cards, cash via PayPal, or direct bank deposits. The minimum redemption is 500 points, which are worth $5.
You can make even more money as a Branded Elite loyalty program member. This program allows you to earn bonus points for completing at least 12 surveys a week, which gives you a 5% bonus. Completing 30 or more surveys qualifies you for the highest bonus of 19% more points.
… Or learn more in our Branded Surveys review.
Learn More
Ipsos iSay
iSay is a survey site from Ipsos, a multinational market research and consulting firm based in Paris, France.
By joining the iSay rewards community, you can earn rewards for giving your opinions via surveys. You can join online or through the iSay mobile app. After you answer a series of onboarding questions, the platform sends you surveys relevant to your profile and habits.
iSay will contact you as often as twice a day if it has available surveys for you. Most members receive at least one survey per month. The number of points you earn per survey depends on several factors, including length. The platform also holds sweepstakes that enable you to make additional points.
In our personal experience, Ipsos iSay offered surveys that pay 75 to 150 points each, valued at $0.75 to $1.50. You can redeem the points for gift cards, prepaid Visa cards, or cash via PayPal. 500 points will get you a $5 Amazon gift card.
… Or learn more in our iSay review.
Earn Gifts Cards to Target, Amazon, and Starbucks by Taking Surveys
Learn More
Swagbucks
With Swagbucks, you can earn Swagbucks (SB) for various activities, including answering surveys, watching videos, shopping online, and trying game apps.
When we chose to answer surveys, we got a list of surveys that would take 3 to 48 minutes to complete and would pay 50 to 350 SB, valued on average at $0.50 to $3.50, although the exact value varies by redemption method.
You can redeem the Swagbucks you earn for gift cards to over 100 top retailers, virtual prepaid Mastercard and American Express reward cards, cash via PayPal, or a direct bank deposit. Your Swagbucks can also be redeemed for Swagbucks swag.
The Swagbucks platform also enables you to earn points for every dollar you spend at 1,500 online retailers and get access to exclusive deals and coupons.
… Or learn more in our Swagbucks review.
Learn More
LifePoints
Like the name suggests, LifePoints rewards you with LifePoints (LPs) when you complete surveys.
The number of points you receive per survey depends on factors like the length of the survey and how urgent your input is needed. After signing up and answering several lifestyle questions, we got access to a number of surveys that would take 15 to 20 minutes each to complete. Upon completion, each survey would pay 100 LPs, valued on average at $0.9.
You can redeem your LifePoints for gift cards to many top brands or for cash through PayPal. The minimum redemption available is 550 LPs for $5. LifePoints states that it paid over $22 million to its members in 2022.
Keep in mind that the points you receive on LifePoints expire within 30 days from your initial registration or following a 90-day period without any member activity.
American Consumer Opinion
American Consumer Opinion (ACOP) is another platform that allows you to open a free account and make money online from the surveys you complete.
After you sign up as a panel member and enter some information about yourself, ACOP will invite you to participate in surveys through email notifications it sends out. The surveys should also appear on your account's homepage.
When you complete a survey, you earn points equal to one cent each. So 100 points are equal to $1. You can redeem these points for cash via PayPal or Hyperwallet.
Some short surveys on ACOP reward you with 5 to 50 points for completing them, valued at $0.05 to $0.50. Longer surveys may reward you with 50 to 5,000 points, valued at $0.50 to $50. The minimum balance needed for redemption is 1,000 points, a $10 value.
Visit American Consumer Opinion
Another option to consider
Play Games. Take Surveys. Earn Cash.
It's That Easy!
Learn More
How to become a product tester
Joining a product testing program or platform can be simple. Here are the steps to creating an account on most product-testing platforms:
Provide your name and email address
Create a password
Answer questions about yourself and your lifestyle
Provide details about the products you use or the products you're interested in
Link your bank or PayPal account, if applicable
Once you've signed up, the testing platforms typically send you an email inviting you to participate in the survey or product test and provide details on the completion deadline and compensation.
While many platforms reward you with points that you can redeem for gift cards and cash payouts, other platforms may send you free products for your insights.
For example, Amazon Vine doesn't pay you for your opinion, but you get to keep the products or the free samples sent. Keep in mind that you need to be invited to join the Amazon Vine program.
FAQ about product testing
Are product testing jobs legit?
There are many legitimate listings for product testing companies that hire panelists or product testers. For example, some companies form focus groups when beta testing new skincare or food products. However, you may still encounter some scam listings or websites out there. That's why you should always look for honest reviews of the platform you plan to work with or test products for.
Legitimate product testing websites shouldn't require you to pay to participate in their programs, which is a popular scam. Another popular scam you should avoid is when a platform offers to send a check for you to cash it out for a mystery shopping assignment.
Does Amazon work with product testers?
Yes, Amazon hires product testers through its Amazon Vine Voices program. It's invitation-only and doesn't pay for your opinion. If you are invited and accepted, you can order items without having to pay for them in exchange for your product review. You also get to keep what you order, providing you with free stuff from Amazon.
Can you be a full-time product tester?
Becoming a full-time product tester may provide enough earning potential to become a primary source of income. The average annual income for a full-time product tester is about $45,500. However, to be hired as a product tester, you typically need extensive experience in the field.
For example, a successful tester working with a market research firm that tests beauty products or care products may need experience in the beauty industry and familiarity with companies such as Johnson & Johnson, L'oreal, and more. This could include experience as a makeup artist, esthetician, or cosmetologist.
Getting paid to test products: bottom line
If you are looking to learn how to make money in your spare time, working with product testing sites and platforms to provide your opinion on consumer products via questionnaires can be a fun side hustle. It typically costs nothing to sign up and begin answering online surveys.
Alternatively, you can explore our list of the best side hustles to find other opportunities to earn extra cash.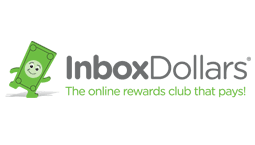 Inbox Dollars Benefits
Get a $5 bonus when you register with your email
You could earn money by taking surveys or making online searches
Over $80 million paid to members so far - how much can you earn?