We love a good side hustle at FinanceBuzz and this is one that will make you scream (we hope!) We're looking for someone to record their heart rate while watching 13 of the scariest movies ever made. We'll pay the hired Horror Movie Heart Rate Analyst $1,300 and send them a Fitbit to record their heart rate.
See who we hired as our Horror Movie Heart Rate Analyst!
Why we want to pay someone $1,300 to watch horror movies
Of all the different types of movies to hit the silver screen, movies of the horror genre are the most profitable, regardless of the budget set to film them.
For a movie to make your hair stand on end and send shivers crawling up your spine, it's not all about high-end special effects and CGI scares. More often than not, horror movies are scary because of their story… not the budget of the production studio. Some of the most spectacular slasher films and terrifying thrillers were made with chump change compared to superhero sequels and well known franchises. In 2007 Paranormal Activity was produced with just $15,000 and racked in over $193 million dollars from the box office.
With Halloween around the corner, all streaming services and channels are going to start playing some familiar fear-inducing favorites. In honor of the upcoming spooky season, we at FinanceBuzz are dying to know whether or not high-budget horror movies deliver stronger scares than low budget ones.
The assignment
You'll help us discover whether or not a movie's budget impacts just how dread-inducing it can be by wearing a Fitbit to monitor your heart rate while you work your way through the list of 13 movies below. You'll also rank the movies based on your prediction of the size of their production budgets.
The scary movie queue:
This is a mix of high-budget and low-budget horror movies.
Saw
Amityville Horror

A Quiet Place

A Quiet Place Part 2
Candyman
Insidious
The Blair Witch Project
Sinister
Get Out
The Purge
Halloween (2018)
Paranormal Activity
Annabelle
What you'll get
FinanceBuzz will provide the hired Horror Heart Rate Analyst with a Fitbit to track your heart rate throughout your movie analysis, along with $1,300 and a $50 gift card to cover rental costs to fund your fright fest.
How to apply
Think you've got what it takes to sit through a series of scares and help us determine which fear-inducing films deliver top-notch frights? Fill out the form below to show us why you are the best hire for this side hustle.
Applications are due by September 26, 2021 at midnight ET. The chosen candidate will be selected by October 1, 2021 and contacted via email. We will send out the Fitbit by October 4th, 2021. Then the candidate will have from October 9th, 2021 until October 18th, 2021 to watch the movies and complete the assignment.

Applicants should be based in the United States and at least 18 years of age. We will also update this page to announce our newest team member.

More ways to make money
While you wait to find out if you've been hired as our Horror Heart Rate Analyst,
check out other ways to make extra money. There is no shortage of things you can do to boost your bank account with some extra cash, so here are a few steps to take to increase your income.
Use your creative talents to create additional income: Whether your creative skills are in crafts or cooking, dog grooming or DJing, there is a way for you to earn some extra cash. In fact, creative talents can become some of the best side hustles. And speaking of creative talents, if you're a pro painter or the next Flip-or-Flop star, signing up for a platform like HomeAdvisor might be the perfect fit for you. Check out our full HomeAdvisor review here.
Drive your way to more dollars: If you have your own car and don't mind hitting the road, there are a bunch of ways for you to learn how to make money. You could deliver groceries with Instacart. Or you could drive delivery orders to their destination. There is no shortage of ways to use your wheels to help you make money.
Your weekends are worth something: Why not use some of your weekend time to make more money? Especially if the side jobs available are actually fun, instead of feeling like a time sink. From house sitting to pet sitting, bartending to becoming a brand ambassador, there are so many options for you to use your weekends towards your financial goals.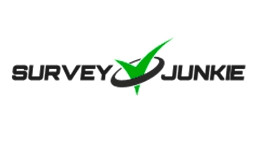 SurveyJunkie Benefits
Over $1 million paid out to Survey Junkie members monthly
Completing three surveys a day can earn you up to $40 a month
Trustpilot rating of 4.5/5 with over 30,000 reviews