Are you ready to get your grill out for another sizzling summer? Costco can help you with plenty of options for grills and accessories as well as some items that are perfect for a barbecue with friends and family.
From getting a new grill to finding the right meat to cook, Costco has everything you need to have the grilling experience you crave while keeping more money in your bank account.
Here are 16 products that you'll find cheaper at Costco for your next grill out.
Earn 2% cash rewards at grocery stores and Costco
The Wells Fargo Active Cash® Card(Rates and fees) is a powerful rewards card that allows you to earn unlimited 2% cash rewards on purchases — including on groceries, even at warehouse stores like Costco.

New cardholders can also earn a one-time cash rewards bonus — $200 cash rewards bonus after spending $500 in purchases in the first 3 months!
If you're looking for a powerful rewards card that offers an extended intro APR period, look no further, the Wells Fargo Active Cash® Card checks that box too!
This card also offers an intro APR of 0% for 15 months from account opening on purchases and qualifying balance transfers (then 20.24%, 25.24%, or 29.99% variable). Which is great for someone who wants a break from high interest rates, while still earning rewards.
The best part? There's no annual fee.
Click here to apply for the Wells Fargo Active Cash® Card now.
Weber Genesis II E335 Gas Grill
The most important thing you need for a barbecue is the grill, and Costco has you covered.
Check out the Weber Genesis II E335 Gas Grill for $1,049.99 at Costco, featuring a side burner and sear station to cook your foods and sauces to perfection. The grill also includes a 10-year warranty on parts in case anything breaks.
Outdoor Barbecue Grill Cover
Keep your grill protected through all kinds of summer weather with a grill cover to keep it protected.
The Outdoor Barbecue Grill Cover is made of high-density vinyl and includes two bungee drawstrings and two buckle straps to ensure your grill cover won't fly away. You can get a cover from Costco for $49.99.
Traeger Gourmet Blend Wood Pellets
If you prefer wood pellets to gas or charcoal, check out Costco's 33-pound bag of pellets for your grill.
Traeger Gourmet Blend Wood Pellets feature a blend of hickory, maple, and cherry woods to give your smoked or grilled items a unique taste for $26.99 at your local Costco or on Costco's website.
See if your groceries could be making you money
Everything's more expensive now. Coffee. Gas. Groceries.
And if these sharp price spikes have been hurting your bank account, you're probably looking for any chance to save … or at least cut back.
Here's a little trick to help: Download Acorns, and you could start saving and investing for the long run with every morning coffee, gas station fill-up, or grocery store run.
With Acorns and the Round-Ups® feature, your daily purchases get rounded up to the next dollar. The "spare change" difference gets invested in expert-built investment portfolios1 … 100% on autopilot. Just shop like normal, and you can start saving and investing.
BONUS: Set up Recurring Investments and Acorns will give you a $20 bonus after you make your first successful Recurring Investment (minimum $5).
Paid Non-Client Promotion
Solo Stove Pi Pizza Oven Bundle
There are plenty of ways to cook outdoors that don't involve a traditional grill.
The Solo Stove Pi Pizza Oven Bundle from Costco features a wood-burning pizza oven in stainless steel that's perfect for pizzas as well as bread and any other foods you want to experiment with in your pizza oven.
You can get the bundle from Costco, which includes a thermometer, pizza turner, and other accessories, for $439.99.
Kirkland Signature Chinet Plastic Cups
Is there anything more iconic at a barbecue in the backyard than a red plastic cup for your drinks?
Pick up the Kirkland Signature Chinet Plastic Cups, which come in a red 18-ounce version for $13.99. The pack contains 240 cups so you'll have plenty available for guests.
Pro tip: Need a great Costco hack to save money? Grab the Kirkland Signature in-store brand over the name-brand version of items to keep some cash in your wallet.
Henckels 9-Piece Outdoor BBQ Set
You'll need some tools to help you make the best food on your grill so pick up a Henckels 9-Piece Outdoor BBQ Set from Costco.
The set, which retails for $99.99, features knives, a carving fork, bear claws, and food shears in a rolled bag to keep everything secure and organized whenever you take it out to the barbecue.
Get free, sustainable household products
Right now, you can get a free household product set from Grove Collaborative.
Grove's unique approach means they're able to offer natural and sustainable household products at an affordable price, without huge markups. To kick off your first order, they're offering you a free household product set worth up to $55.
Here's how it works:
Choose your free starter set from the list (sets go up to $55 in value!)
Build your first order and checkout to claim your free set
It's that easy.
Upon completing your first order, Grove will ship you your free set. When you're ready for more products, Grove offers 200+ vetted brands that are good for the environment and affordably priced.
Charblox Natural Wood Charcoal Logs
Check out the Charblox Natural Wood Charcoal Logs if you're looking for long-lasting charcoal that's also eco-friendly.
The charcoal logs burn longer than the average charcoal with no ash, and you can get two 10-pound bags from Costco for $56.99.
Dixie Ultra Paper Plates
Make sure your guests are well-fed when they pile up all your delicious food on heavy-duty paper plates.
Dixie Ultra 8 1/2-inch Paper Plates come in a pack of 240 plates for $22.99 at Costco so you'll be sure to have enough for your weekend barbecue with family and friends.
And their durability means there won't be any accidental spills of good food you've prepared.
Kirkland Signature Chicken Tenderloins
Grab some Kirkland Signature Chicken Tenderloins that are skinless and boneless to throw on your grill. This can be a great meal any day of the week and can be grilled in a number of ways.
The tenderloins come in a six-pound bag from Costco for $21.99.
Heinz Ketchup, Relish, Mustard Grill Pack
Make sure you have all the best toppings for burgers, hot dogs, and more that will make your guests happy.
Grab the Heinz Ketchup, Relish, Mustard Grill Pack, which comes in a four-pack for $11.99 from Costco.
The pack includes squeezable bottles of pickle relish and yellow mustard as well as two bottles of ketchup.
Kirkland Signature Ground Beef Hamburger Patties
Need to feed a big group of people with your grill? Costco has you covered.
The retailer carries Kirkland Signature 1/4 lb Ground Beef Hamburger Patties for $44.99 for 40 patties to make sure all your guests are covered for a barbecue bash.
Sweet Baby Ray's Barbecue Sauce
Give your foods an extra sweet taste with some barbecue sauce from Costco.
Sweet Baby Ray's Barbecue Sauce comes in a two-pack of 40-ounce bottles to add to your barbecue recipes. You can pick up the pack for $8.99 from your local Costco or on the retailer's website.
Taylor 3-piece Thermometer Set
It's always important to make sure meats are thoroughly cooked through when barbecuing, so grab a Taylor 3-piece Thermometer Set from Costco for $19.99.
The set features two dial meat thermometers that you can leave in the meat on your grill as it cooks and a digital thermometer to check for doneness as well as give you readings in either Fahrenheit or Celsius.
Kirkland Signature Beef Hot Dogs
Another great barbecue staple that is sure to make everyone happy is hot dogs from the grill.
Kirkland Signature Beef Hot Dogs come in a three-pack with 12 hot dogs each for $18.99 at Costco so you'll be sure to have plenty on hand for friends and family.
Morning Star Farms Frozen Chipotle Black Bean Veggie Burgers
Instead of traditional meat items on your grill, why not try a veggie burger?
The Morning Star Farms Frozen Chipotle Black Bean Veggie Burgers features 12 burgers for $19.99 at your local Costco or can be shipped frozen to your door.
TrueFire Cedar Grilling Planks
Give your grilled fish and other food extra flavor with some grilling planks for your barbecue.
The TrueFire Cedar Grilling Planks come in a pack with 24 planks total for $39.99 at Costco to keep you well-stocked all summer.
Bottom line
Remember to check your wallet for the top credit cards for Costco shopping to help you earn points and perks when you shop at the warehouse retailer.
It's also a good idea to make a list before you go if you're worried about sticking with your budget or find yourself to be on a fixed income.
Regardless, Costco has plenty of items that are sure to bring your grilling experience to the next level for less than you may find similar products elsewhere.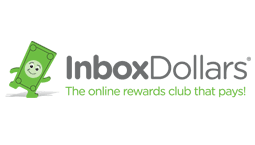 Inbox Dollars Benefits
Get a $5 bonus when you register with your email
You could earn money by taking surveys or making online searches
Over $80 million paid to members so far - how much can you earn?