Depending on the size of your family, going to the grocery store could be very time-consuming and very exhausting.
Your time is precious, and there are a million other ways you'd rather spend it than trying to decide on white or wheat bread. Plus, you can reduce some financial stress by knowing what you're buying ahead of time.
To minimize the time you spend at the supermarket, we've compiled a list of our favorite tricks to get you in and out of the store with everything you need — and less of what you don't — as fast as possible.
Make a list
Okay, this one is a little obvious, but it's the best way to buy exactly what you need and nothing more.
It also minimizes decision-making in the store because you've already decided on everything you're going to buy.
If you're looking to take your grocery shopping efficiency to the next level, organize your list by where items are located in the store. This will save time wasted by backtracking through aisles.
Don't go inside if you don't have to
If there's a surefire way to stick to a shopping list, it's to shop online. Many major grocery stores offer pickup or delivery for online purchases.
And even if they charge a small fee, you're likely to save at least that much by not making impulse buys.
Don't take a cart
If you're going for a quick trip, skip out on taking a cart or basket. That way, you're limited to what you can carry in your hands.
You can also go faster through the store if you don't have to maneuver a bulky cart around. This is difficult on your weekly or monthly larger trips but can make all the difference in one-off visits to the store.
Make a meal plan before you make a list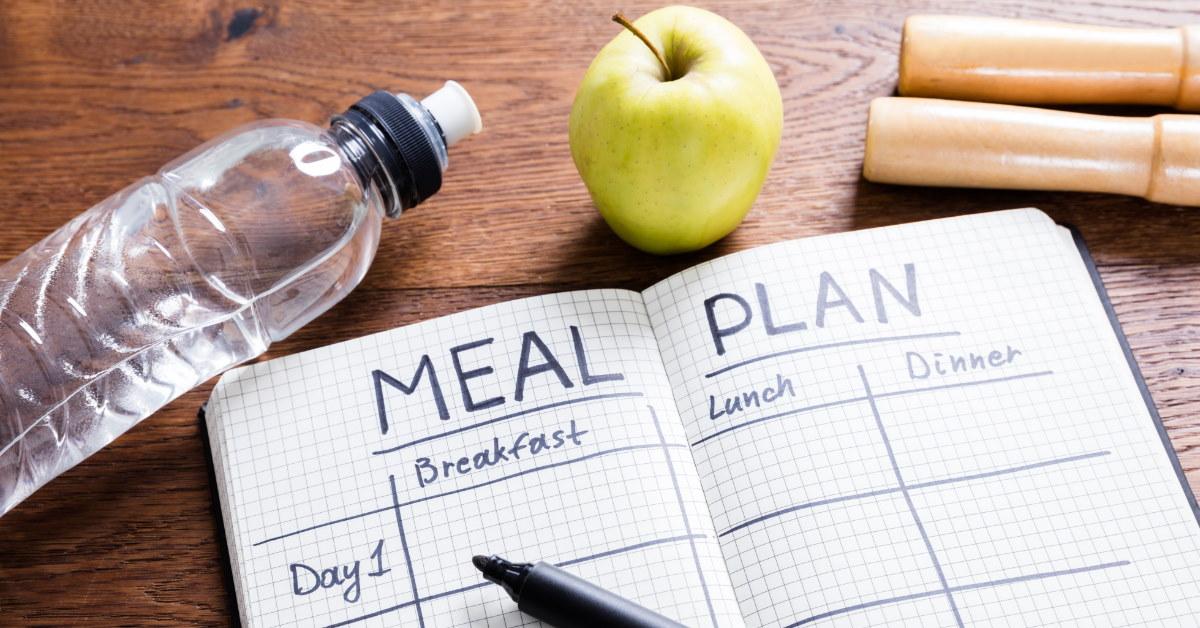 It's a pain to get halfway through making dinner only to realize you've run out of a crucial ingredient. You're faced with the unenviable choice of running back to the store or having a subpar meal.
You can minimize last-minute trips to the supermarket by planning a list of meals for the week before you make your grocery list. This will give you an idea of which items you need and in what quantities.
Check out the sales before you make a list
Resist the allure of sale tags by deciding what discounted items make the cut before you enter the store.
If you have a sales flyer, circle the items you want and bring the flyer with you so you can quickly find the correct size and brand of items on sale. Skip any sales items that aren't on your list.
Avoid the clearance aisle
Most stores have a collection of random clearance items on a designated shelf. Each of these items is a series of decisions you have to make.
Is this discount significant enough to warrant purchasing the item? Will I actually use it? Is it the size/color/type that I want?
Each of these decisions takes time away from purchasing the items you actually need, so steer clear of the clearance aisle if you're looking to get out of the store fast.
Plan your route through the store
Even if you don't organize your list by grouping like items together, mentally map out your route through the store.
This will help you maximize your efficiency while shopping and minimize any meandering you might be tempted to do. Working from the back of the store to the registers might be the fastest.
Carry around purchases you're undecided on in your cart
If you're unsure of whether you want a specific purchase, put it in an easily accessible spot in your cart and keep shopping.
As you shop, you're likely to get some clarity on whether or not you really want the item. If you decide against purchasing it, just tell the cashier at checkout and ask them to put it back for you.
Leave the kids and spouse at home
Leaving your family members at home while you shop makes the trip faster, easier, and less stressful — especially if you have young children.
You already have to deal with your own temptations to purchase extra items without adding a chorus of "Can we get this?" to the mix.
Ask your spouse what they need before you leave
Make sure your list is complete by asking your partner if you've forgotten anything or if they're running out of any toiletry or food items.
This has the double benefit of making your significant other feel cared about and saving you or them another trip to the store to get something they need.
Pro tip: Many people end up paying more because they take too many trips to the store. Try to save on your groceries as much as possible by having a plan the first time.
Take a photo of your fridge, freezer, and pantry
Snap a quick pic of your fridge, pantry, and freezer on your phone before you head to the store.
If you can't remember if you already have an item you left off your list, you can jog your memory by pulling up your photos.
Buy non-perishable items in bulk
Reduce the items on your list — and the time you spend shopping for them — by purchasing non-perishable staples like flour, sugar, rice, and canned vegetables in bulk. As a bonus, these things are usually cheaper by weight if you buy them in larger quantities.
Eat before you go
When you're hungry, everything in the grocery store looks delicious, so you may buy more than you would otherwise.
Studies have shown that shopping while hungry will make you buy more — even things that aren't food! To curb this problem, have a quick snack before you go shopping.
Avoid peak busy times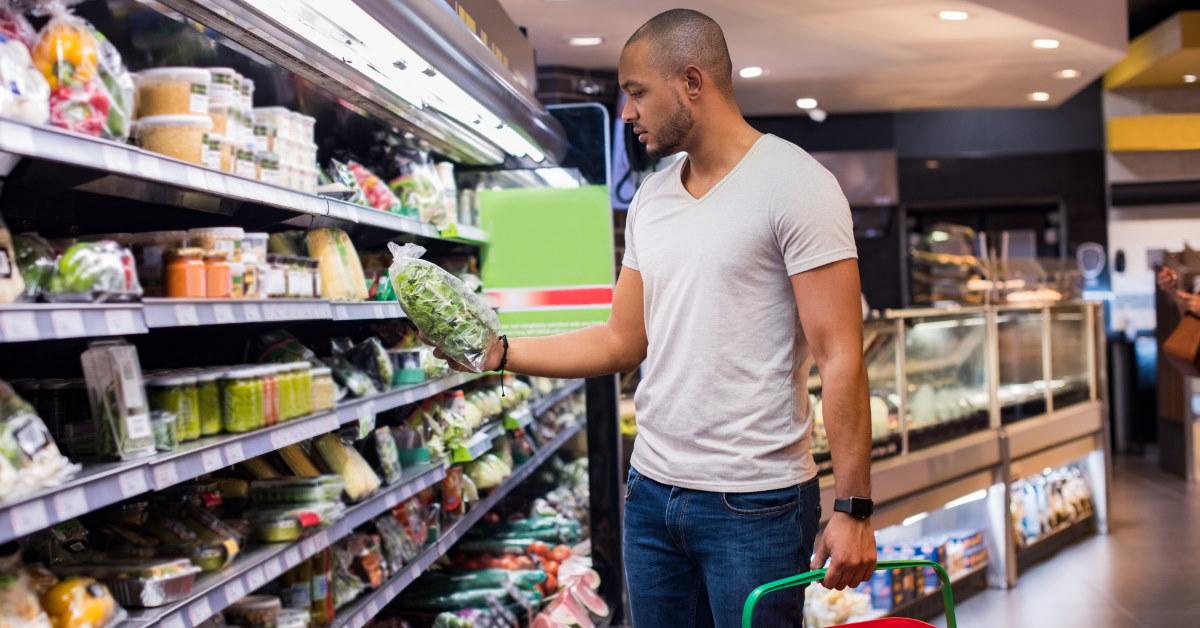 It's frustrating to get stuck waiting in a long checkout line once you have all your shopping done, so avoid the grocery store's "rush hours" to get in and out quickly.
The worst times to go are after work on weekdays and midday to evening on weekends. Pick early mornings or late nights if you want minimal crowds.
Familiarize yourself with prices
Being knowledgeable about the prices of the foods you commonly buy will speed up the decision of whether a purchase is worth it or not.
This is easiest if you buy many of the same foods in the same quantities each week. And don't let sales prices fool you. Sometimes they're the same or higher as typical weekly prices.
Make your list throughout the week
It's annoying to get all your shopping done only to realize you've missed an obscure item you need but don't use every day, like packing tape or baking soda.
Keep a running list of grocery items you think of throughout the week on your fridge or mobile device, and add to it as you think of things in the course of your day. Make sure these make the weekly shopping list to save you from having to make extra trips.
Preload your coupons
Gone are the days of clipping coupons from the local paper — and forgetting them in your junk drawer until they expire.
Most coupons today are digital, making it easy to preload them to your loyalty rewards account before you head to the store.
When you scan your loyalty card, all the coupons you "clipped" automatically load and match with the items you've purchased, saving you time and money.
Put like items together on the conveyor belt
Once you're at the checkout, group like items together as you put them on the conveyor belt, such as produce, meats, frozen foods, and delicate items like bread, chips, or eggs. This will make bagging your groceries a breeze and help get you home faster.
Shop at one store consistently
This may not be the cheapest way to shop, but it's faster when you know exactly where to find each item when you're familiar with the store's layout.
You'll instantly know if the store is out of an item because you'll recognize its spot on the empty shelf, rather than wandering the aisles to see if it's stocked in a different place.
Bottom line
A quick, efficient shopping trip doesn't happen by accident. Stores are built to keep you in the store as long as possible. So you'll have to do some planning and preparation to make sure you get in, get out, and get what you need.
While each trip will take you longer, shopping to stock up for a while means you spend less time in the store per item purchased, and you'll keep more money in your wallet.