Although many of us have enjoyed the relaxing atmosphere of a hot tub, there aren't many who can say that they've considered making a business out of it. Starting a hot tub rental business is a unique option for people wondering how to make money.
Learn what you need to know about starting a hot tub rental business, from the equipment you'll need to how you can market your services. Whether you're just curious about hot tub rentals or looking to make money with this niche business, keep reading.
What is a hot tub rental company?
A hot tub rental company is a business that rents and delivers hot tubs to customers' homes. This could be a great option for parties, vacation rentals, or for people who want to use a hot tub but don't want to take the plunge and buy their own hot tub.
Hot tub rental companies typically have a fleet of hot tubs they maintain and deliver to customers, and then pick up when the customer is done. Some companies also offer add-ons such as umbrellas, stairs, and aromatherapy options to enhance the hot tub rental experience.
Will a hot tub rental business work in your area?
When determining whether a hot tub rental business model would work in your area, consider several factors, including the demand for hot tub services. This is often impacted by the weather in your area. If you live somewhere that is hot for most of the year, there may not be enough demand for hot tub rentals during the warm months for you to make a reasonable profit.
It's also important to conduct competitor research for existing hot tub rentals in your area. One other hot tub rental company in a nearby area is a great proof of concept that people would be interested in your services. However, too many local competitors could make it difficult to get your business off the ground.
How much can you earn with a hot tub rental business?
Commonly, portable hot tub rental businesses will charge a weekend, weekly, or monthly rate for hot tub rentals. For example, you could charge around $400 per weekend rental, $600 for a full week, or $1,000 for a full month. Rental rates will vary depending on your location and the type and size of hot tubs you provide.
To get an idea of how much you could make with a hot tub rental business, let's say you have four tubs available and charge $600 per week. That gives you an earning potential of $9,600 per month if you are fully booked at the weekly rental rate. By offering add-ons such as stairs, umbrellas, and aromatherapy salts for $50 to $200 per rental, you could earn more than $10,000 per month.
How much does it cost to start a hot tub rental company?
To give you a better idea of how much it would cost to start a hot tub rental company, consider these common costs. For example, a small hot tub rental business could cost less than $5,000 to start if you begin with just one inexpensive hot tub you can transport with your existing vehicle.
1. Equipment
The cost of hot tubs will likely be the biggest initial expense for starting a hot tub rental company. Inflatable hot tubs can range in price from $400 to $1,500, and portable hot tubs range from $2,000 to $6,000 depending on size, features, and whether you're purchasing a used or new hot tub.

Once you've accounted for the cost of the tub itself, you will also need to consider additional equipment and accessory costs. Popular accessories include covers, stairs, lighting, and thermometers, which will cost you a few hundred dollars. You may also need to purchase additional equipment for the maintenance of the tubs, including a drainage pump which will cost $100 to $400 and a vacuum which can run $40 to $150.
2. Transportation
Regardless of the type of hot tubs you purchase, your business will require reliable transportation to pick up and drop off the tubs. If you choose to purchase inflatable hot tubs, you'll find that they are much easier to transport once deflated and would only require a truck bed or a mid-size car with ample trunk space for transportation.

However, if your business rents portable hot tubs, you will need a trailer to haul them to and from each booking. A 12-by-6-foot trailer will be sufficient for transport. Buying a 12-by-6-foot trailer costs about $3,000, and a 12-by-6-foot trailer rental from U-Haul costs about $40 per day.
This means you would break even after 75 business days if you bought the trailer. Owning your trailer would also avoid the inconvenience of picking up and dropping off a rental trailer and potentially not having it available when you need it.
Most crossovers and SUVs can tow a 12-by-6-foot trailer, though you may need to invest in a hitch system for your vehicle. If you don't already own a vehicle large enough to haul a trailer, purchasing a vehicle will be an additional expense to factor in.
In addition, you'll have to account for fuel, insurance, and maintenance costs on your vehicle. These costs will vary based on your location and the size of the area you decide to serve with your hot tub rental business.
3. Business incorporation
To incorporate your hot tub rental business, you will first need to determine which state you are establishing your business in. Then you should choose the business structure that is best for your hot tub rental business. It typically costs less than $300 to incorporate a business.
4. Licenses and permits
In many locations, you will be required to obtain a business license or permit to operate a hot tub rental company. This is often the case if you are planning to set up hot tubs in public places such as parks. Your local licensing office will be the best resource for understanding what permits you need and how much they cost.
5. Insurance
Liability insurance is an important consideration for any business. This insurance helps to protect you and your customers in the event that someone is injured while using your hot tubs. You could also get insurance coverage that will compensate you if your equipment gets damaged, and you'll likely need commercial car insurance. Small business insurance typically costs $400 to over $1,000 per year.
Managing your hot tub rental business expenses
Starting your hot tub rental business will require you to purchase hot tubs and other supplies. Here's an excellent business credit card we recommend:
Ink Business Unlimited® Credit Card
This card offers unlimited 1.5% cash back on every purchase, so you're rewarded for every purchase. Its $0 annual fee makes it an affordable option, and its welcome offer allows you to earn $900 bonus cash back after you spend $6,000 on purchases in the first 3 months from account opening.
Another unique feature of this card is that it has a 0% intro APR for 12 months on purchases (then 18.49% - 24.49% Variable). Businesses and side hustles can be expensive to get up and running, and the intro APR can help you get started on the right foot (and you could earn the welcome offer for an extra boost).
Apply now for the Ink Business Unlimited® Credit Card
Find out more in our full Ink Business Unlimited credit card review.
Marketing and finding your first customer
Now that you know what's needed to start a hot tub rental business, you should consider how to market your company and find paying customers. This will mean doing some competitor research and understanding the best way to access your target audience.
Here are some ways to market your hot tub rental business:
1. Create a website
Creating a website is a great way to showcase your hot tubs, share your pricing, and give potential customers an idea of what your business is all about. Important information to include would be the size and model of your hot tubs, images of your hot tubs, how much rentals cost, and how to contact you to rent a hot tub.
Including blog posts on your website is an excellent way to optimize your site for search engines so customers can easily find you when they're searching for hot tub rentals in your area. You could also incorporate a reservation system to allow people to check availability and book your hot tubs online.
2. Use social media
Social media is a great place to connect with potential customers and promote your portable hot tub rental business. Create profiles on popular social networking sites, such as Instagram, Facebook, and Twitter to reach people in your area. Then post photos or videos of your hot tubs to encourage your followers to become your customers. You could also run ads on social media to attract new customers.
3. Offer discounts
Discounts are a popular way to encourage new rentals and incentivize returning customers to rent again. Consider offering off-season discounts during the time when your rentals are less in-demand to help you rent your equipment instead of letting it sit in storage. You could also offer discounts on longer-term rentals to encourage customers to enjoy your hot tubs for extended periods of time.
4. Advertise in local businesses or the local newspaper
Putting up flyers is an inexpensive way to spread the word about your business. You could post flyers in local businesses, such as hotels, spas, and gyms. Although more expensive than flyers, newspaper advertisements are another smart way to reach clients who may not use social media.
5. Get involved in your community
Getting involved in your community by participating in local events, sponsoring local events, or donating to charity is a tried and true way of spreading awareness and bringing in new clients. Community events are a good chance to network with other businesses and potential customers in your area.
How to expand your business
As your hot tub rental business grows, you may want to invest in more hot tubs and consider hiring part-time or even full-time employees to help with the day-to-day operations to keep up with demand. This will allow you to meet the needs of more customers, which could lead to even more expansion for your company.
Buying more hot tubs comes with storage concerns because you will need a space to keep any hot tubs that are not rented out by customers. If you have space on your property this may not be a large concern. If not, you will need to decide how the additional storage costs fit into your hot tub rental business' financial plan.
Renting more hot tubs will also mean you will need more people to help you transport, set up, and break down your hot tubs.
Additional transportation will also be needed if more than one delivery must be done at the same time. This could mean that you'll be purchasing additional vehicles and trailers, which will also need to be stored somewhere when not in use.
Business expansion can be an exciting thought, just be sure to consider the additional logistics, personnel, and costs associated with growing your portable hot tub rental business.
FAQs
Is a hot tub rental business profitable?
Yes, a hot tub rental business could be profitable. The amount of profit you earn will depend on your location, the size of your hot tubs, and the number of hot tubs you have. The key to a profitable hot tub rental business is to find the right market and offer competitive prices.
What is the cost of a hot tub?
The cost of a hot tub will vary depending on the size, type, and brand. You typically can expect to spend at least a few hundred to a few thousand dollars on a hot tub. Inflatable hot tubs cost $400 to $1,500, and portable hot tubs cost $2,000 to $6,000.
How do you maintain a hot tub?
You will need to maintain your hot tubs on a regular basis to ensure they are clean and in good working condition. This includes cleaning the filters, running a cleaning solution through the jets after each use, and rinsing the hot tub out thoroughly. When you set up a hot tub at a customer's house, you will need to fill it with water, add chemicals, and check the pH.
Bottom line
Hot tub rentals offer people the opportunity to relax in a hot tub at home without the expense or maintenance that comes with hot tub ownership. Renting hot tubs is a unique business idea that could be just what people in your area are looking for. If you have the passion and drive to succeed, then becoming the owner of a hot tub rental business could be one of the best side hustles for you.
Keep in mind that other hot tub rental business owners can be valuable sources of information on starting your own rental business, so try not to see them as competitors but rather as collaborators. To get started, find a hot tub rental business that operates in your region and reach out to them to learn more about how to start a hot tub rental business.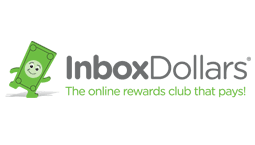 Inbox Dollars Benefits
Get a $5 bonus when you register with your email
You could earn money by taking surveys or making online searches
Over $80 million paid to members so far - how much can you earn?