Your checking account is fine for holding all your money, right? Technically, yes. But it's not necessarily the best option for storing large amounts of cash. For instance, investing just $1,000 or putting it into a savings account can make a big difference to your finances.

What's the right balance between having too much in your checking account and having too little? Here are some general guidelines to point you in the right direction.
How much should you have in checking?
The right amount of money in your checking account depends on your goals and situation. In general, you want to have enough money to cover your necessary expenses for the next month or two. Here are a few examples of things you might consider necessities:
Food: Groceries and other food-related expenses.
Utilities: Electric, gas, water, and sewage bills. Internet costs and phone bills can be included here as well.
Shelter: Mortgage or rent. You might also consider the cost of homeowners or renters insurance, property taxes, and a homeowners association fee.
Other: Gas, car maintenance, life insurance, health insurance, car insurance, child care, clothing, toiletries, and much more.
If you can cover your necessary expenses for the next month or two with only the money in your checking account right now, you at least have the right amount of funds. If the amount of money in your checking account can cover five months or more of necessities, you likely have too much cash in your account.
You don't want to keep too little money in your account because you could be hit with fees from your bank for having too low of a balance. Alternately, you might have to pay an overdraft fee if your balance is low and you overdraft your account.
You also don't want to keep too much money in your account because most checking accounts don't offer any interest on your stored funds. Some of the best checking accounts offer helpful benefits, but earning interest with a checking account is uncommon. In effect, your money is just sitting there instead of making you more money. There are other options available that can put your stored money to work for you.
Calculating the amount you should have
If you want enough cash in your account to pay for necessary expenses for one or two months, you first need to figure out how much money you need to cover expenses for just one month. To get started, check your monthly credit card or bank statements or track your expenses with pen and paper or an app on your phone. Many budgeting apps can also be useful.
Once you figure out your monthly expenses, add a bit more money on top of that as a buffer in case you spend more than average one month or to help avoid fees from your bank. In general, 20% to 30% should be enough.
For example, let's say you average about $2,500 in monthly expenses. As a cushion, you should add another $500 (20% of $2,500), which brings your total checking balance to $3,000. If you want enough to cover two months of expenses, boost that up to $6,000.
The smart place to put the rest of your money
Checking accounts are designed for everyday use. They make great options for depositing and withdrawing money whenever you need to. But for storing money, a savings account may be a better option.
Savings accounts are built to save your money. They typically offer interest on your stored money, which makes them valuable tools. For example, it could make sense to have multiple savings accounts for different goals. You might have a vacation fund, a college fund, and an emergency fund. It would make sense to have an account for each of these goals so it's easier to track their individual progress.
If you want to get the most bang for your buck with savings account interest earnings, consider a high-yield savings account. The national average annual percentage yield (APY) for traditional savings accounts is 0.46% (as of Nov. 2, 2023). On a $10,000 balance, that interest rate could net you a profit of $13 over the course of a year.
However, most high-yield savings accounts offer up to 1.00% or more. With this kind of APY, you'd be looking at $100 in earned interest over a year on that same $10,000.
Other places you could put your money
Many of the best banks also offer additional options for storing your money and putting it to work for you. Here are a few other investment tools to consider:
Certificate of deposit (CD): This is a specific savings account that holds your money for a certain amount of time, often years. Interest rates can be higher on CDs because of how long the money is stored.
Money market account (MMA): An MMA is typically a type of savings account that often offers higher interest rates than traditional savings accounts. These accounts have monthly limits for withdrawals and payments.
Individual retirement account (IRA): An IRA is an account designed to help people save for retirement. Your contributions typically have different types of tax benefits.
High-yield checking accounts: Similar to high-yield savings accounts, except in the form of a checking account.
Peer-to-peer lending (P2P): P2P lending or peer lending is a way for people to borrow money from other people. If you invest your money in P2P lending, you should expect to receive back the money you've invested, as well as some interest.
FAQs
Is it better to keep money in checking or savings?
Between these options, large amounts of money should typically be kept in a savings account over a checking account. This is because most savings accounts can earn interest, whereas checking accounts are more for everyday use and don't often earn interest. Read more about the difference between a checking account vs. savings account.
How much does the average person have in their bank account?
How much money can you safely keep in a bank account?
Most bank accounts have standard Federal Deposit Insurance Corp. insurance of $250,000. This means the money in the account is insured by the government for up to $250,000. Some of the included accounts are checking accounts, savings accounts, money market deposit accounts, and certificates of deposit.
Bottom line
Learning more about different types of bank accounts and general personal finance topics isn't always easy. However, knowing how to manage your money can help you make more informed decisions as you move forward in your financial journey.
If it seems confusing at first, keep at it. The time you put in now to understand your financial options can easily pay off down the road, including in your life and for generations to come.
Disclaimer: All rates and fees are accurate as of May 9, 2023.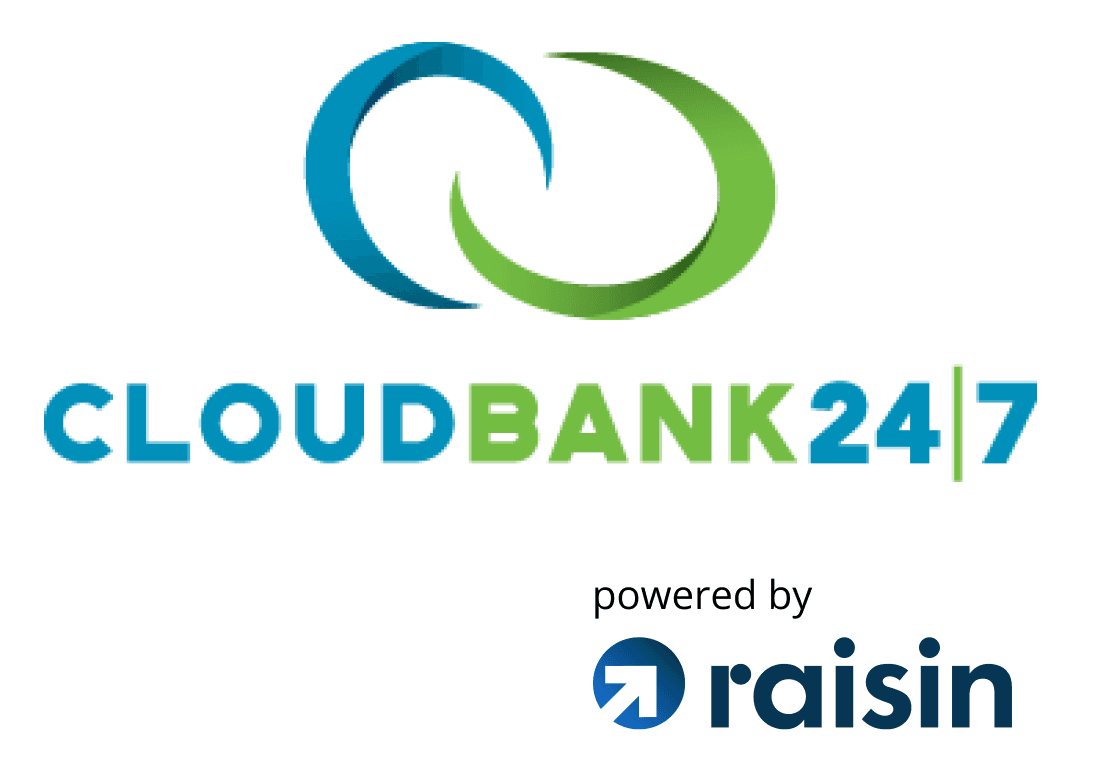 CloudBank 24/7 High Yield Savings Account Benefits
Incredible 5.26% APY1 to boost your savings
Interest is compounded daily and posted to your account monthly
Enjoy 24/7 online access to your account and funds
FDIC insured through Third Coast Bank SSB, no fees, $1 minimum deposit