Estimates for 2023 show the top 10 streamers on Twitch may collectively earn more than $35 million by turning the relatively solo art of gaming into social events. Twitch, which was launched in 2011 and acquired by Amazon in 2014 for almost $1 billion, has become a place where people come together to chat, interact, and create entertainment from their living rooms.
However, making money on the platform can be hard, especially if you're just starting. So, how much do Twitch streamers make, and where do they get the revenue from? Keep reading as we dive deep into the statistics of Twitch.
Key takeaways
In a small-scale poll, 72.6% of Twitch streamers said that they make no money on the platform, while 15.2% make between $1 and $25 monthly.
In 2022, 7.6 million unique creators streamed monthly content. Twitch made an estimated $2.8 billion in revenue in the same year.
76% of Twitch streamers surveyed said they hadn't reached the $100 minimum payout threshold.
English is the predominant language on Twitch, with 1.12 million concurrent viewers watching content in the language across 54,033 channels.
In January 2021, there were 9.89 million active Twitch channels.
Twitch had an average of 2.58 million concurrent viewers in 2022, a 6% dip from 2021.
Top streamers on Twitch earn millions on an annual basis
The top 10 streamers on Twitch are estimated to earn over $35 million in 2023, according to Influencer Marketing Hub.
The top 2023 Twitch Influencer, streamer summit1g, also known as Jaryd Lazar, streams about 35 hours weekly and broadcasts an average of six days a week. Lazar was a competitive Counter-Strike player, and many of the top Twitch streamers are current or former professional esports players.
Twitch doesn't release information about how much streamers earn, but a significant data breach in 2021 released the earnings of the then-top 25 streamers from August 2019 through October 2021.
Topping the list was CriticalRole, who earned $9.6 million, followed by xQcOW, earning $8.4 million. Based on data in the breach, the top five streamers on Twitch are reported to have made at least $5 million each during the same timeframe. Each streamer in the top 25 earned $2 million or more during that same period.
Source: Influencer Marketing Hub, DataProt
Twitch streamers only earn income from 5 to 15% of total viewers
Successful Twitch streamers make, on average, between $3,000 and $5,000 monthly from subscriptions. Smaller streamers get between $50 and $1,500 monthly, depending on their subscriber base and how much they interact with fans.
Although subscriptions are usually a streamers' primary source of income, they also make money through bits, the in-platform currency worth about $0.01. Bits are tips that viewers can send to streamers to show appreciation.
In 2021, the top 100 streamers on Twitch made at least $32,850 a month via bits, subscriptions, and ad revenue combined, while the top 1000 are reported to have earned at least $7,063 a month. Streamers in the top 10,000 received an average of $904 per month in 2021.
Although the larger streamers may earn additional money through sponsorships, affiliate marketing, or merchandise, most streamers don't have enough followers to make those viable revenue options.
Source: PlayToday, DataProt, Stream Scheme
About three-quarters of small Twitch streamers make no money
About 72.8% of smaller streamers don't earn money on Twitch, according to A poll of 276 Twitch streamers conducted by the Discord channel of Stream Scheme. Only 15.2% of respondents make between $1 and $25 monthly.
There are multiple ways to earn money on Twitch, but the smaller streamers earn the most through bits, subscriptions, and direct donations through PayPal.
The same poll showed that 20.7% of steamers who earned money did so through subscriptions. About 8.7% of streamers made money from direct donations. Other earnings methods included Twitch Bits, sponsorships, affiliate programs, merch, and other unspecified means.
Source: Stream Scheme
Ninja is the most subscribed Twitch streamer worldwide
Twitch sees more than 15 million daily active users and is predicted to have more than 600 million audience members by 2025.
As of February 2023, Ninja, whose real name is Richard Tyler Blevins, had nearly 18.5 million followers on Twitch, according to Statista. Ninja was among the first top-ranked players to stream the newly released Fortnite Battle Royale in 2017 and held a record number of concurrent viewers.
Six hundred sixty-seven thousand people watched him play, though TheGrefg later broke that record in January 2021 when 2,468,668 peak concurrent viewers watched him play Fortnite. According to PlayToday, Ninja is one of the wealthiest Twitch streamers, with a net worth of $25 to $35 million.
The second most subscribed Twitch streamer is auronplay, whose real name is Raúl Álvarez Genes, with 14.74 million followers on Twitch.
Source: Statista, Influencer Marketing Hub, PlayToday
The U.S. has the highest share of Twitch traffic
In 2022, Twitch had 33.2 million users in the U.S. In the third quarter of 2022 alone, a combined total of 5.71 billion hours were viewed on the platform, according to Statista. The active number of streamers on Twitch has grown from 3 million in 2018 to 8 million in mid-2022.
In 2021, Twitch saw a record high when the average number of concurrent viewers reached 3.1 million. In 2022 that number decreased slightly to 2.58 million. So far, in 2023, the number of average concurrent viewers is 2.48 million.
About 21.55% of Twitch traffic came from the U.S. as of May 2022, compared to 6.87% from Germany and 4.91% from Korea. Russia and Canada generated 4.09% and 4.03% of Twitch traffic in 2022, respectively.
Source: Statista, Twitch Tracker
Twitch affiliates earn 50% of subscriptions
To make money on the platform, gamers start with the Affiliate status, where they must gain 50 followers, stream on seven different days, broadcast for more than eight hours, and have an average of three concurrent viewers, all within 30 days.
Once they achieve that goal, streamers can accept bits from viewers and start receiving subscriptions. Affiliate streamers can also run ads on their streams as another way to earn income.
The streamer and Twitch split the subscription revenue 50/50, though that changes when a streamer reaches the Partner level. The minimum payout on Twitch is $50 for most payout methods but increases to $100 for wire transfers.
Source: Stream Scheme, DataProt, Twitch
The top 1% of Twitch streamers collectively earn more than all other streamers
In 2021, more than half of the money paid went to the top 1% of Twitch streamers. All other streamers shared the remaining amount.
A step above the Affiliate program is the Twitch Partner program. Once an affiliate streamer has an average of 75 concurrent views, streams for 25 hours, and on 12 different days across 30 days, they become eligible for the Twitch partnership program, which offers a better cut of the subscription revenue (70%), more ad revenue, and additional promotional opportunities.
According to TwitchTracker, the number of Partners jumped 45% in 2020 to 51,480. There are currently about 51,500 active Twitch Partners in 2023.
Source: PlayToday, DataProt, Twitch, TwitchTracker
Fextralife and Riot Games have the most Twitch channel views
Gaming content is the most watched genre on the Twitch platform. In 2022, Fextralife ranked as the most viewed Twitch channel, with 2.14 billion total views and 244.5 hours streamed. Riot Games was second with 1.34 billion total views but earned the top spot on all-time peak viewers with 854,781 compared to Fextralife's 213,773.
In 2020, 26.5 million visitors were on Twitch daily, and 93 billion minutes were watched every month on average. In 2022, 1346 billion minutes were viewed. There were 2.57 million average concurrent viewers in 2022, and 92,600 average concurrent streamers.
Source: Statista, TwitchTracker
Non-gaming content on Twitch continues to grow
Twitch was initially launched as a spin-off of the general interest platform Justin.tv and primarily focused on gaming content. Despite that, the non-gaming content has grown significantly, primarily due to the COVID-19 pandemic. There were 3.1 billion viewing hours on Just Chatting, a content category allowing viewers to chat with streamers, as of February 2022.
Music and Performing Arts categories saw a particularly high increase as Twitch became a space for social gatherings and live events that had to move online. In early 2022, viewers watched 270 million hours of live-streaming music content worldwide.
Fun fact, the BobRoss channel has 2.07 million followers and 25,274 hours streamed.
Source: Statista, TwitchTracker
Two-thirds of Twitch users are under 35
According to audience research company GWI, in 2019, 41% of Twitch viewers were aged 16 to 24, while 32% were aged 25 to 34. Only 7% of Twitch viewers were between the ages of 45 to 54, and 3% were 55 or older.
Comparatively, in 2022, the demographics changed slightly, with viewers aged 18 to 24 making up 35.85% of Twitch's user base and viewers aged 25 to 34 comprising 32.14%.
In 2019, 65% of Twitch's users were male, compared to 35% of females. In 2022, 78.36% of Twitch users were male, and 19.64% were female.
Source: GWI, StreamScheme
Grand Theft Auto V accounts for 6.4% of total hours watched on Twitch
In December 2021, 116.8 million hours of Grand Theft Auto V were watched. The game is currently the second most watched game on Twitch, after League of Legends.
In 2022, Grand Theft Auto V, or GTA V, viewers watched about 23.1 million weekly hours, followed by World of Warcraft, with 15.8 million hours viewed. GTA V has earned over $6 billion since its launch in 2013.
The game also had the largest share of average viewers in 2022, reaching more than 1.3% more people than League of Legends and 2.1% more than Escape from Tarkov.
The most popular game on Twitch by the average number of channels was Call of Duty - Modern Warfare II, which had 6,165 channels streaming the game in December 2022, a combined total of 4.5 million hours over thirty days. Fortnite, Valorant, and Call of Duty: Warzone were some of the other top-ranked games.
Source: Statista, PlayToday
League of Legends amassed billions of views
League of Legends has over 42.55 billion total views as of July 2021. It was the most popular game on Twitch between January and November 2022, with approximately 1.4 billion hours of content watched worldwide.
However, it came behind Just Chatting, the general conversation category where users can interact with streamers, which had 2.9 billion hours of watch time worldwide during the same period.
In March 2023, Just Chatting had 363,000 average viewers over the last seven days, or 14.35% of global Twitch usage. League of Legends had 179,000 average viewers worldwide in the previous seven days, or 7.06%, followed by Grand Theft Auto V, with 152,000 viewers and 6.01% of global usage.
Source: Statista, TwitchTracker
How do Twitch streamers make money?
As you think about how to make money online, becoming a Twitch streamer may not be the easiest or fastest way to get there, but it can be a valid side hustle nonetheless. Making money by playing video games can be fun, but making it entertaining to watch requires some showmanship and/or conversational skills.
Here are the revenue streams Twitch streamers use:
Donations: Viewers on Twitch can donate to streamers using a virtual currency called bits that can be purchased in groups of 100 bits for $1.40 or 500 bits for $7.00. Streamers receive a penny per bit donated through cheering or other chat methods. Some viewers may also donate directly to their favorite streamers using PayPal or other means.
Subscriptions: For streamers with many viewers, subscriptions can be an excellent way to monetize their Twitch streams. Viewers can choose between three subscription tiers at either $4.99, $9.99, or $24.99 per month on automatic renewal, and the streamer gets either 50% or 70% of that cost, depending on if they are an Affiliate or Partner.
Advertisements: A classic way for streamers on any platform to make money, ads can help support the streamer's bottom line. Viewers will likely see a 30-second ad whenever they start watching but may also get two or more during a popular stream.
Sponsorships: Brands may pay streamers to promote or mention a product while they play. For example, game developers pay popular streamers to play their games live, and gaming equipment companies may negotiate to have a streamer use their gear during a specific time.
Bottom line
If you're looking for a fulfilling side hustle, Twitch may not be the easiest option, but it can certainly be a rewarding one with the right dedication to building a viewership. Keep in mind that only a tiny percentage of Twitch streamers make significant money using the platform.
If you need to make some extra cash, check out our list of the best side hustles to explore potential gigs you can choose from.
Sources
2. Statista - Most popular Twitch channels worldwide as of February 2023, ranked by number of followers
3. Wallet Hacks - How Much Do Twitch Streamers Make in 2022?
4. Statista - Number of hours watched on leading gaming live stream platforms worldwide in 3rd quarter 2022, by platform
5. Statista - Most popular categories on Twitch worldwide from January to November 2022, by hours watched
6. PlayToday - 16 States About the Top Twitch Games in 2023
7. Twitch - Cheer with Bits to celebrate and show support!
8. TwitchTracker - Total Twitch Streamers
9. Statista - Number of hours watched on YouTube Gaming Live worldwide from 2nd quarter 2018 to 3rd quarter 2022
10. Statista - Twitch Statistics & Facts
11. Stream Scheme - Twitch vs. YouTube - Best Platform For Streamers Revealed
12. Statista - Most popular Twitch channels worldwide as of February 2023, ranked by number of followers
13. PlayToday - How Much Do Twitch Streamers Make? We Did the Math
14. Statista - Regional distribution of desktop traffic to Twitch.tv as of May 2022 by country
15. Stream Scheme - How Much Do Twitch Streamers Make?
16. TwitchTracker - Twitch Streamers with the Most Channel Views
17. Statista - Leading games on Twitch in December 2022 by weekly number of hours watched
18. Statista - Leading battle royale games on streaming platforms as of January 2023 by weekly viewer hours
19. Influencer Marketing Hub - Most Viewed Games on Twitch
20. Statista - Most popular games on Twitch worldwide as of December 2022, by all time views
21. TwitchTracker - Most Watched Games on Twitch
22. Influencer Marketing Hub - Top 18 Twitch Streamers Every Gamer Should Follow
23. Twitch - When Am I Getting Paid?
24. DataProt - Twitch Stats and Demographics for 2023: The Most Influential Streaming Platform for Gamers
25. TwitchTracker- TWITCH STATISTICS & CHARTS
26. Business of Apps - Twitch Revenue and Usage Statistics (2023)
27. Statista - Most popular non-gaming categories on Twitch worldwide in 2021, by hours watched
28. Stream Scheme - Twitch Demographic & Growth Statistics [2023 Updated]
29. Influencer Marketing Hub - How Much Do Twitch Streamers Make? [+Twitch Media Value Money Calculator]
30. DataProt - How Much Do Twitch Streamers Make: Career in Live Streaming
31. GWI - Watch and Learn: The Meteoric Rise of Twitch
32. Statista - Distribution of Twitch.tv users worldwide as of May 2022, by age group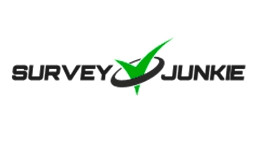 SurveyJunkie Benefits
Over $55,000 paid to members daily
Earn up to $130 a month taking 4 or more surveys daily
$76 million paid out to date
20M+ lifetime members and BBB accreditation