Earn money by playing video games. Doesn't that sound like a dream? It might seem that way, but this dream has become a reality for many people out there. And once you understand what some of your options are for making this work, it might not seem too far-fetched.
We've put together a list of common ways video games can generate cash. Each way will not work for everyone, as learning how to make money playing video games can be a process, but it should give you a few ideas on getting started.
How to make money playing video games
It's important to have a plan if you want to learn how to make money, whether as a full-time career or as a side hustle. Knowing what you want to do and the steps you need to take along the way can help you accomplish your goals more efficiently. Here are a few options to consider to make money playing video games.
Streaming
If you're into video games or want to be, you've likely heard of streaming and streamers like Pewdiepie, Ninja, Shroud, and Dr DisRespect. Not to be confused with watching Netflix or another type of streaming service, this type of streaming involves someone broadcasting themselves playing video games to a live audience.
Video game streaming can be found on multiple platforms, including YouTube, Facebook, Twitch, and more. The more popular a streamer is, the more moneymaking opportunities they likely have available. Most of the time, a streamer's popularity is mostly based on how many viewers they have tuned into their stream.
There's no specific video game or video game genre you have to be involved with to become a successful streamer. The most-watched streamers often play many different types of games, even if they tend to focus on a specific genre. This flexibility can help streamers make more money because they aren't limiting the kind of content they're able to produce.
So how do Twitch streamers (and those on other platforms) make money? It depends on the situation, but here are a few ways to make money as a streamer:

Ad revenue: If you've ever watched someone's video game stream, you've likely seen an ad at some point. Putting ads into a stream can help a streamer generate money because the people paying for the ad are getting their product or services in front of the streamer's audience. The streamer gets paid, and the ad company hopefully gets some traffic for a win-win situation.
Subscriptions: Most big streamers are located on a single platform, like Twitch or YouTube, where people can subscribe to them and get extra perks. It typically costs some money to subscribe, but it might be worth it for not having to watch as many ads or for other perks like having access to a subscriber-only Discord channel. The streamer and the platform will often share revenue from subscriptions (called subs).
Sponsorships: Streamers are basically influencers because they're often able to influence certain decisions made by their audiences. Companies try to leverage the popularity of streamers by paying them to talk about certain things, use specific products, or play certain games. If you see a streamer playing a game they wouldn't normally play, it's likely because a video game company is sponsoring that play time (paying the streamer to play that game). In a similar fashion, a streamer might have a sponsorship for a certain energy drink or gaming headset.
Tips: Do you really like a stream or enjoy a stream about your favorite game? Give the streamer a tip. Most streaming platforms have built-in features that make it easy to tip streamers real money using your PayPal account or a credit or debit card. Even if only a few people donate, tips are a great way for streamers to make $100 a day or more.
Creating content: Watching an intense firefight or an amazing play during a live stream is pretty cool, but what if you want to rewatch it? Fortunately, streamers are quite savvy with social media, putting all their best streaming content on channels like YouTube, TikTok, Instagram, and Facebook. Growing their audiences across social media opens up more opportunities to make money, typically with sponsored content.
Note that it's not easy to become a popular streamer, but it's possible. And you can earn an income even if you're not the most popular streamer on your platform. However, like any job, you should enjoy what you do rather than only looking to make money. It takes time to build an audience and find your stride as a streamer, so it may be best to start streaming as a side hustle rather than jumping in full time.
Making "let's play" and tutorial videos
If you want to focus on content creation without the pressure of a live audience, you might consider making "let's play" or other types of tutorial or walkthrough videos for video games. A let's play video is simply a video showing someone playing a video game. It could be scripted, might be comedic, or could have some tips and tricks about the game. Or it might not be or have any of those things. There's no singular path to success with creating and editing videos about video games.
When it comes to content creation, viewers are often attracted to original content or original takes on existing content. They're also drawn to people who are having fun or are skilled (or both) at the game they're playing.
If you're able to hit on some of these points and grow an audience, you could start having monetization options similar to what you might find with a big streaming audience just by recording and editing your own games. This could include making money from ads on your YouTube channel or other platforms, making sponsored videos, and more.
You might wonder why someone would want to watch a video of someone else playing video games. Why not just play the game yourself, right? For most people, it's just another form of entertainment, or it could even be for informational purposes. You might not know how to get past a certain level or know how to use a certain skill you just unlocked. A quick video answering your questions could prove useful when you go back to playing the specific game in question. Or you might simply enjoy the antics of a particular individual as they play video games.
From another perspective, game developers (like Microsoft and Amazon), could find certain videos about their games helpful — especially if you're showing different glitches that need to be corrected in new games.
eSports
Are you good at a particular video game? Like, really good? If so, you could compete in video game tournaments for cash prizes. The world of eSports is where professional gamers compete against each other to win, in some cases, unimaginable amounts of money. When some of these pro gamers are walking away from Fortnite, League of Legends, and DOTA 2 tournaments with millions of dollars to their names, it's hard not to take the video game industry seriously. After all, that's a lot of cash.
But as was mentioned above, you have to be extremely skilled to get to this level of competitive gaming. And you might not like how you feel about a particular game after playing it competitively. After a certain point, it could feel like work playing a game every day and all week for months at a time.
But if you're good at games and still able to enjoy them, eSports could be a legitimate route to earn some money. Though you still likely have to put in loads of time and hard work for practices, qualifying matches, and the tournament games themselves.
Downloading apps
Did you know there's an option to make money playing video games that doesn't involve streaming, creating content, or playing in huge tournaments? That's right, and you don't need a gaming rig or expensive equipment to get started. With an everyday smartphone or other device (iOS or Android), you can download money making game apps and make real cash today. And the games available to play are likely ones you're already familiar with.
Take Solitaire Cash, for example. Everyone knows Solitaire as one of the free games typically always available on any new computer. You can play it when you have a few minutes and want to have fun while passing the time. With Solitaire Cash, you can play different versions of the classic Solitaire game, but with a kicker — you can win real money! For more information, check out our Solitaire Cash review.
Managing your professional gaming expenses
To get started gaming professionally, you might want to invest in a green screen, lights, and more. A business credit card could help you manage your expenses. Here's a card we recommend:
Ink Business Unlimited® Credit Card
This card offers unlimited 1.5% cash back on every purchase, so you're rewarded for every purchase. Its $0 annual fee makes it an affordable option, and its welcome offer allows you to earn $900 bonus cash back after you spend $6,000 on purchases in the first 3 months from account opening.
Another unique feature of this card is that it has a 0% intro APR for 12 months on purchases (then 18.49% - 24.49% Variable). Businesses and side hustles can be expensive to get up and running, and the intro APR can help you get started on the right foot (and you could earn the welcome offer for an extra boost).
Apply now for the Ink Business Unlimited® Credit Card
Find out more in our full Ink Business Unlimited credit card review.
FAQs
Can you get paid for playing video games?
Yes, it's possible to get paid for playing video games. One of the most lucrative opportunities to make money playing games is being a popular streamer or content creator, but you don't need millions of fans to start making money. You could be a video game tester, coach people to improve their video game skills, video game journalist, start a video game podcast, play game apps for real money, and more.
What are the best video games for making money?
It depends on your situation. If you want to be a professional gamer who streams and/or creates content, the best video games to play are typically the most popular ones. A few examples include games like Fortnite, League of Legends, and Call of Duty: Warzone.
If you don't plan on streaming or making content, consider playing free apps that offer ways to make real money. This could include games like Bingo Clash, Solitaire Cash, and Blackout Bingo. Be aware that you must be over 17 years old to play because you can use real money to play.
What video games give you real money?
Most video games won't pay you to play them directly, though it's possible to earn money playing games if you're a popular streamer or content creator. But for a different option, consider making money through video game apps. Games like Bingo Clash and Solitaire Cash are free to download and play, and they offer opportunities to earn real money.
Bottom line
A few decades ago, it wouldn't have been as feasible to make money playing video games. But in our modern, technology-filled world, you have loads of opportunities to turn a video-game passion into a career and make a lot of money. And if not a career, a respectable side hustle to earn some extra money.
But if you don't think trying to make money playing video games makes sense for your situation, no worries — there are plenty of other ways to earn extra cash. For other moneymaking ideas, check out our list of the best side hustles.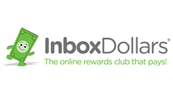 Earn Cash By Going Online
Learn More
Earn Great Pay Working From Home
Free 3-class intro teaches you how to launch a bookkeeping business
Access the training