We've all been there. You take a break from work or studying to watch a video, or you're in the middle of a home repair and just need to know one small detail to keep the project on track. But you click on the next video and the next, and before you know it you emerge a couple of hours later wondering where the time went.
YouTube is a popular escape for many people, but for the content creators of the most popular channels, it is a big business that earns them hundreds of thousands, if not millions, of dollars annually. Although there is a big gap between the highest earners and the average creator, many people earn a steady income that supports them full-time or as a convenient side hustle.
So, just how much money do YouTubers make? Let's find out.
Key takeaways
In 2021, the highest-earning YouTube star was MrBeast, who earned $54 million, more than double the highest earner in 2020.
The average YouTube pay in the U.S. in 2022 was about $1,154 per week or $4,616 monthly.
Creators earn about 55% of the revenue on their channels — for every $100 an advertiser pays, Google pays $55 to the creator.
The average YouTuber makes about $0.18 per view or $18 per 1,000 views.
The ten highest-earning YouTubers in 2021 collectively made about $300 million, up 40% from 2020.
Top YouTubers for 2021
Name
Estimated income
MrBeast
$54 million
Jake Paul
$45 million
Markiplier
$38 million
Rhett and Link
$30 million
Unspeakable
$28.5 million
Nastya
$28 million
Ryan Kaji
$27 million
Dude Perfect
$20 million
Logan Paul
$18 million
Preston Arsement
$16 million
Source: Forbes 
MrBeast was the highest earning YouTube Star in 2021
The MrBeast channel, run by 23-year-old Jimmy Donaldson from Greenville, North Carolina, had more than 10 billion views in 2021. He earned an estimated $54 million last year, more than double 2020's highest earnings when child YouTube star Ryan Kaji earned $29.5 million.
MrBeast's recreation of Netflix's "Squid Game" earned him 142 million views in eight days, and while there are no published reports on what the video earned, it cost around $3.5 million to make. In comparison, the Netflix series cost $21.4 million, or $2.4 million per hour-long episode.
Source: Forbes, Techcrunch, MrBeast Burger
The average YouTuber makes $60,004 per year
According to ZipRecruiter, the average annual salary for a YouTube Channel in the United States is $29.05 per hour or about $1,161 per 40-hour work week. Comparatively, the median weekly earnings for the country's nearly 119 million full-time wage and salary workers was $1,041 in the second quarter of 2022. This is up from $990 during the second quarter of 2021, an increase of more than 5%.
Where a YouTuber lives can also influence how much they make. In places like Atkinson, Nebraska, where the cost of living is relatively low, YouTube Channel salaries are well above the national average. In Atkinson, the hourly YouTuber rate is $38.17, or $1526.80 per week. In places like Dimondale, MI, Cambridge, MA, and Lake Marcel-Stillwater, WA, YouTube channel creators have an average hourly wage of $35.08, $33.89, and $33.33, respectively.
Source: ZipRecruiter, The Bureau of Labor Statistics
YouTube's ad revenue increased 46% from 2020 to 2021
As of the third quarter of 2022, YouTube's ad revenue was more than $7 billion, and the Google-owned company had $28.8 billion in total revenue in 2021. This is a 46% increase from 2020. YouTube currently has nearly 2 billion users, a 40% increase over five years, with 210 million users in the United States. The platform has over 100 million video views per day, and more than 65,000 daily uploads. YouTube Premium, its ad-free platform, had more than 50 million subscribers in 2021.
Source: Mint, eMarketer, Statista, Business of Apps
1,000 views only earns about $5
Forbes estimates that for every 1,000 views, YouTube pays roughly $5. Creators need at least 1 million subscribers to earn approximately $60,000 annually, depending on the amount and type of ads they run, the number of page views, and other factors that affect the YouTube Partner Program.
It is estimated that creators earn between $0.01 and $0.03 per view or $18 per 1,000 views. While that doesn't sound like much, marketing revenue can add up when a creator has millions of page views and subscribers.
For example, the third highest-earning YouTuber in 2021, Markiplier, who created the Unus Annus series with fellow YouTuber Ethan Nestor-Darling, has 31 million subscribers and earned $38 million last year, partly through ads and merchandise.
Although you may never reach the heights of creators like MrBeast or Jake Paul, the potential earnings for content creation can make it one of the best side hustles if you have the skills and know-how.
Source: Forbes, Mint
YouTube Partners get roughly 55% of generated ad revenue
The YouTube Partner Program helps creators monetize their content, but there are specific minimum qualifications required. Creators must have at least 1,000 subscribers and 4,000 public watch hours before earning money. Additionally, they must live in a country where the program is available, have a Google AdSense account, no active Community Guideline strikes, and follow all of YouTube's channel monetization policies.
Although official numbers aren't available, according to digital rights management company Aux Mode, YouTube says that there are more than a million channels currently in the YouTube Partner Program, an increase from just 30,000 in 2011. Partners typically earn an estimated rate of $0.30 to $2.50 per 1,000 views, or clicks per mille (CPM), although some creators earn much more. YouTube takes about 45% of the ad revenue generated by a channel. The other 55% goes to the creator.
Source: YouTube, Aux Mode
Gaming and life hacks are among some of the most popular niches
Much of learning how to make money online boils down to finding the right niche. Gaming is one of the most popular and lucrative topics on YouTube.
According to Google Marketing Strategies, 50 billion minutes of gaming content were watched on YouTube in the last 12 months, while home renovation watch time increased by 200%. Life hacks, unboxing videos (especially for children's toys), fails or extreme stunts, health and fitness, and food reviews are also popular, as are animal videos and personal finance.
There is no official data about topic rankings according to monetization, but watch times of various topics have increased substantially. For example, study skills videos have increased more than three times yearly, and recipe-related videos have increased 2.5 times over the past two years. Keeping watch times in mind when you create content could help you maximize YouTube earnings.
Source: Nashville Film Institute, Influencer Marketing Hub, Google Marketing Strategies
Ads are often the primary way YouTubers make money, but not the only way
The ad quality and the number of clicks a particular ad receives can significantly affect how much a creator makes, along with the number of views a video gets overall. Even the video's length can impact revenue since longer videos mean more opportunities to insert ads.
There are abundant opportunities to advertise to viewers. YouTube is the second most trafficked website in the U.S. as of September 2022, with 9.83 billion visits, averaging 4.6 page views per visit. Most people visit YouTube through mobile devices (73.78%) compared to desktop viewing (26.22%).
Unconventional revenue streams for creators are becoming more common. For example, MrBeast markets the MrBeast Burger, which is only available via an app or through his partnership with more than 1,600 restaurants nationwide. YouTube creators may also add to their income with Patreon memberships and do affiliate marketing with partners like Amazon.
Other creators, like stuntman and gamer Unspeakable, have sold the rights to their past videos to venture capitalist firm Spotter for a quick cash infusion. Spotter is now one of the largest independent owners of YouTube content.
In addition to video ads, YouTubers can also make money from Super Chats and Super Stickers, which allow users to pay to highlight their chat messages, and channel memberships, which offer special perks for an ongoing fee.
Source: Nashville Film Institute, Mint, Influencer Marketing Hub, MrBeast Burger, Semrush Blog, YouTube
Music and movies still have the most subscribers
The most popular YouTube channel ranked by the number of subscribers goes to T-Series, India's largest music label and movie studio, with 229 million subscribers as of November 2022. YouTube Movies is second with 158 million subscribers, while Cocomelon - Nursery Rhymes, a channel devoted to songs and videos for children, has 147 million subscribers.
Number five on the list, just ahead of MrBeast, is an auto-generated channel creating playlists from aggregated content and simply named Music, with 116 million subscribers. According to Forbes, MrBeast made more money last year than celebrities like Billie Eilish, Kim Kardashian, and Angelina Jolie, but he still ranked sixth in YouTube subscribers.
The MrBeast channel has 112 million subscribers and edges out Swedish YouTube star PewDiePie who has 111 million.
Source: Forbes, Statista, Digital Trends
Videos don't always offer a return on the investment
According to an interview MrBeast did with YouTube channel Colin and Samir, he spends about $4 million a month on video production. When videos go viral, he receives a payday that helps make up for the videos that don't do so well.
For the video I Sold My House For $1, posted in 2021 and currently with 106 million views, MrBeast reports that he spent more than $1 million on production, but the ad revenue only returned about $500,000, and brand sponsorships had to make up the shortfall.
By comparison, the Baby Shark Dance video, published in 2016, has more than 11 billion views and is the most-watched video on YouTube. The most viewed YouTube channel is India's T-Series, with 207 billion views.
Source: Techcrunch, YouTube, Statista
Children under ten are among the top earners on YouTube
Two of the top YouTube earners in 2021 were channels featuring kids under ten. Nastya of the Like Nastya channel earned $28 million last year and came in at number six on the Forbes list. After immigrating from Russia with her parents, she now makes videos about her daily life and has 103 million subscribers. Last year, part of her large payday was selling monetization rights on her old videos to venture capitalist Spotter.
Following closely on the Forbes list at number seven is Ryan Kaji of Ryan's World, who made $27 million in 2021. Making YouTube videos since the age of four, the ten-year-old has 34 million subscribers on his main channel and a vast line of merch and toys that help increase his yearly earnings.
Source: Forbes, Spotter, Influencer Marketing Hub, Tech Crunch
YouTube contributes $20.5 billion to the US GDP
Every day, people watch more than a billion hours of video and add billions of views to pages worldwide. The U.S. is the second largest market for YouTube, with approximately 8 in 10 social media users using it to watch videos, live streams, movies, and TV shows. Of YouTube users in the U.S., 53.9% are male and 46.1% are female.
In 2020, YouTube contributed $20.5 billion to the U.S. gross domestic product and continues to look for ways for creators to monetize, including possibly introducing a marketplace for video NFTs like Charlie Bit my Finger and creating a bonus fund for short videos.
Source: Statista, YouTube for Press blog, YouTube Shorts Fund
How to get started on YouTube
If all of these dollar signs have you excited to become the next MrBeast or Logan Paul, getting started on YouTube isn't too tricky. As you begin working on your channel, consider the following:
Don't invest in a lot of equipment right away
Although it can be tempting to get the best (or most expensive) video and editing equipment from the start, chances are good that basic equipment or even your phone will work just fine, especially if you've never created video content before. If possible, see if you can borrow or trade for equipment instead of investing a lot of money upfront for something you may lose interest in.
Find a niche you're passionate about
If you couldn't care less about video games, don't try to be the next Unspeakable or PrestonPlayz. Make sure to pick a topic you're genuinely interested in and can talk about over multiple videos with the same energy and passion. Not only will you quickly get bored with a topic you have no interest in, but people will want to interact with you more if they can sense your genuine curiosity and enthusiasm for your niche subject.
Do keyword searches to help you gauge earning potential
Another way to become a successful YouTuber is to research keywords so you understand what your potential audience is looking for. Use services like Google Ads, and Google Trends to see how popular a topic is over time.
For instance, "Christmas" is probably not the best search term in July, but in November and December, the search hits trend higher, and that may be the perfect time for you to debut your holiday-themed video or channel.
Follow the YouTube rules
If you create content on YouTube, follow the community guidelines about violent or dangerous content, sensitive subjects, or other topics that might get you in hot water with the platform. Also, avoid using copyrighted material like music, photos, or other creators' work in your content so that you don't get flagged by YouTube and have your video removed.
Managing your YouTube expenses
To get started on YouTube, you might want to invest in lights, a green screen, wardrobe updates, and more. A business credit card could help you manage your expenses. Here's a card we recommend:
Ink Business Unlimited® Credit Card
This card offers unlimited 1.5% cash back on every purchase, so you're rewarded for every purchase. Its $0 annual fee makes it an affordable option, and its welcome offer allows you to earn $750 bonus cash back after you spend $6,000 on purchases in the first 3 months from account opening.
Another unique feature of this card is that it has a 0% intro APR for 12 months on purchases (then 18.24% - 24.24% Variable). Businesses and side hustles can be expensive to get up and running, and the intro APR can help you get started on the right foot (and you could earn the welcome offer for an extra boost).
Find out more in our full Ink Business Unlimited credit card review.
Bottom line
The YouTube platform has grown exponentially since it was founded in 2005 and now has more than 500 hours of video uploaded to the site every minute. While your channel may not compete with MrBeast or Baby Shark Dance, a YouTube channel can be a great side hustle if you enjoy creating content and are passionate and knowledgeable about a sought-after subject.
Sources
1. Forbes- The Highest-Paid YouTube Stars: MrBeast, Jake Paul, and Markiplier Score Massive Paydays
2. ZipRecruiter- Youtube Channel Salary
3. Influencer Marketing Hub- How Much Do YouTubers Make? A YouTuber's Pocket Guide [Calculator]
4. Intuit Mint Life blog- How Much Do YouTubers Make? Facts and Figures for 2022
5. TechCrunch- MrBeast's 'Real Life Squid Game' and the price of viral stunts
6. Bureau of Labor Statistics TED: The Economics Daily Median weekly earnings increased 5.2 percent for the year ended in the second quarter of 2022
7. Insider Intelligence eMarketer- US Social Video Advertising 2022
8. Statista- Most Popular YouTube Channels as of November 2022, Ranked by Number of Subscribers
9. Google YouTube Partner Program Overview & Eligibility
10. Google YouTube Channel Monetization Policies
11. Aux Mode- What it Takes to Make a Living From YouTube's Partner Earnings
12. Nashville Film Institute- How Much Does a YouTuber Make? Everything You Need to Know
14. Statista- Most Viewed YouTube Channel Owners of all Time as of November 2022 by Views
15. Digital Trends- The biggest YouTube channels
16. YouTube- I Sold My House for $1
18. Medium- How to Choose The Best Niche for Your YouTube Channel
19. YouTube- Getting Started on YouTube
20. Business of Apps- Revenue and Usage Statistics 2022
21. Statista- Number of YouTube viewers in the United States from 2018 to 2022
22. Google Marketing Strategies- YouTube on TV Watch Time Statistics
23. YouTube for Press blog- YouTube By The Numbers
24. Semrush Blog- Top 100: The Most Visited Websites in the US
25. Statista- Distribution of YouTube Users in the United States as of February 2022 by Gender
26. YouTube Help - Manage YouTube Super Chat & Super Stickers for Live Chat
27. YouTube Creators - Channel Memberships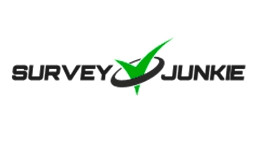 SurveyJunkie Benefits
Over $1 million paid out to Survey Junkie members monthly
Completing three surveys a day can earn you up to $40 a month
Trustpilot rating of 4.5/5 with over 30,000 reviews