Have you ever been filling out an important document and it requires you to get a notarization? This is typically when you visit a state-appointed official, called a notary public, who serves as an impartial witness to the execution of certain documents, such as property deeds and wills. A mobile notary is the same as a notary public, but they travel to you when you need their services.
And now more than ever, mobile notaries are in demand. If you want to take advantage of this demand and help earn extra income with a side hustle or part-time job, see what it takes to become a mobile notary. You might be surprised by how simple the process can be and how much money you could earn.
Bookkeepers Benefits
Free 3-class intro teaches you how to launch a bookkeeping business
#1 most profitable business as described by Entrepreneur Magazine
Supplement your existing income or even replace your current job
You don't need to be a math savant or have an accounting degree
What is a mobile notary?
Mobile notaries are hired to make sure important documents are being signed by the correct people and without any duress or intimidation. In other words, the person signing the document isn't being forced to by anyone.
Mobile notaries also verify that the signers are aware of what they're signing. One of their objectives is to help ensure there's no fraud happening in certain transactions. Mobile notaries are also called notaries public.
Unlike traditional notaries public who stay at a certain location, such as an office or service center, including some UPS Store locations, mobile notaries move between different locations, often traveling directly to their clients. This type of service typically costs extra for the client, but it can be more convenient in certain situations.
For example, with more people staying home because of the COVID-19 pandemic, it could make more sense to have a mobile notary come to them rather than traveling to a public location.
Who can be a notary?
The qualifications to become a new notary depend on the state you live in. Each state has its own notary laws, which could affect how fast the process is. Here are a few common requirements to keep in mind:

Be a resident of the state you live in
Be at least 18 years of age
Be able to read, write, and understand English
Be a U.S. citizen or lawful permanent resident
Be able to pass a background check
Complete a training course and/or pass an exam
Remember that the requirements depend on where you live. If you want to check the specific qualifications for your state, search online for "how to become a notary in" and put your state at the end. Keep in mind that you typically have to submit an application and pay a filing fee to become a notary.
Apart from the requirements, you should also consider other details about being a mobile notary. Because mobile notaries typically travel to their clients, you would need reliable transportation to get around.
It also wouldn't hurt to be a detail-oriented person because you'd be dealing with important documents. You want to make sure you know how these documents work and what information you need to verify. It's recommended (and sometimes required) that notaries keep a detailed record, called a notary journal, of all their appointments and business dealings. This way you have evidence of your actions, which can help protect you against potential lawsuits.
It likely wouldn't make sense to become a mobile notary if you don't have a reliable means of transportation, don't have a flexible schedule to complete notary tasks, or don't want to frequently be around other people. But if you have good customer service skills and feel like this role could be a good fit for you, it doesn't take much to get started.
How much can you earn as a notary?
One of the most important aspects of learning how to make money with a new venture or side hustle is knowing how much you can earn. After all, if you're going to put time, effort, and money into learning new skills and paying for required tools, you want to know it'll be worth it.
Fortunately, working as a mobile notary can be a profitable endeavor whether you're considering doing it as a side hustle, a part-time job, or a full-time career. In many cases, it likely makes sense to start off slowly, learn the ropes, and then ramp up your business as you get a feel for the industry and gain more experience.
Overall, it's common for many notaries to charge $75 to $200 per appointment. This can vary depending on multiple factors, including where you live, how much demand there is, and the specifics of each appointment. Many states have set fees in place that notaries can charge for specific tasks. If there's a set fee for a task in your state, you can typically charge up to that fee amount for that specific notarial act.
Let's say you make about $75 per appointment and you have four appointments per week, which is less than one appointment per average workday. Over the course of a month (four weeks), you might earn $1,200 at this pace. If you earn closer to $200 per appointment and also have four appointments per week, that's $3,200 in one month. This would give you a range of $14,400 to $38,400 per year.
More ideas: Here are 23 legit ways to make extra money with a side hustle.
Of course, you could earn more or less money than what these examples show. Keep in mind that it typically takes time to find work as a mobile notary — you often have to network a lot and market yourself. But for many experienced notaries out there, it's become a lucrative and fulfilling move for them, with some people turning it into a full-time career and business.
How to become a mobile notary
The process for becoming a mobile notary is relatively simple, though the length of the process likely varies by the state you live in and your state's requirements. Here's a general overview of how to get started:
Comply with your state's requirements. You typically have to be at least 18 years old, a U.S. citizen or lawful permanent resident, and have sufficient proficiency in the English language.
Be a resident of the state where you're applying. This requirement may vary between states, but you typically have to be lawfully residing or working in the state where you want to become a notary. And you have to maintain your permanent residency or employment as well.
Submit to a background check. This is a mandatory part of the notary application process in many states. It's often used to check if you have any previous convictions or felonies on your record that could conflict with your duties as a notary public.
Take a course. Some states require you to take a training course before you can submit your application. You can typically find information about approved courses from your state's government website about becoming a notary public.
Pass an exam. You could be required to take and pass a test or exam relating to your duties as a notary. If this is a requirement in your state, you might have to pay to take the exam.
Obtain a notarial bond. Many states require you to obtain a notarial bond, also called a notary bond or surety bond, before you can become a notary. These bonds are put in place to help ensure you adhere to the laws of your state and pledge to accomplish your duties in an ethical manner. If you fail to hold yourself to these standards and cause financial harm to one of your clients, the bond protects the harmed client financially up to the full bond amount. Some notaries purchase errors and omissions insurance (also known as E&O insurance) in addition to their bond. E&O insurance may help cover your costs if someone makes a claim against your bond.
Submit your application. You will need to fill out and submit an application, sometimes with required documentation such as a signed oath of office, to be considered for a position as a notary public. It's often required to get your application notarized before you can submit it, and you'll most likely have to pay an application fee.
After you've gone through the required steps in your state and submitted your application, you just have to wait for the application to be processed. If all goes well, you'll receive your notary commission certificate within a few weeks and you'll be a commissioned notary. Keep in mind that there's often an expiration date on your commission, so you'll have to renew it or reapply once it expires.
How to start your mobile notary business
Once you've successfully submitted your application and have become a notary public, it's time to get down to business. Or rather, it's time to start your mobile notary business by finding some clients. And, yes, you will have to find clients. Unfortunately, you won't likely receive a ready and willing list of clients to work with once you become a notary public. It will take some work to become a successful mobile notary.
So how do you get started? Here are some tips to keep in mind:
Network, network, network. The best way to get your name out there is to let everyone know about your new business and the skills you're offering. This doesn't mean you have to get into people's faces in an obnoxious way, but it could make sense to start talking to friends and family members, as well as acquaintances.
Buy some notary supplies. You might want a few supplies on hand to keep things organized and running smoothly, which will be part of your startup costs. This could include a notary journal, a notary stamp and ink, a printer, and other supplies. It could also make sense to have business cards available in case you find good opportunities for handing them out. And because you're likely to be driving a lot between appointments, consider getting enough car insurance to protect yourself financially. For options in your area, check out our page for the best car insurance.
Build a website. If you want to be taken seriously and have increased opportunities for people to find your business, create a website or pay someone to create one for you. It can be simple and to the point, showcasing the services you offer and displaying contact information. You might also want to have a scheduling system set up for people to put appointments in themselves.
Market yourself. Apart from handing out business cards and building a website, it could make sense to post on social media, join related Facebook groups, and post local ads. It could also be helpful to reach out to professionals, including lenders, title companies and officers, insurance providers, attorneys, and real estate companies. The more you get your business out there, the more likely you are to find clients.
Consider becoming a notary signing agent. NSAs, sometimes known as loan signing agents, are notary publics who have met the qualifications to notarize loan closing documents. This could help you find more business. The requirements for becoming an NSA also vary by state and may include additional training or licensing, as home loan documents can be extremely complex.
Track everything. This includes keeping records of all your appointments in your notary journal, but also all your business expenses and the miles you drive in your vehicle for business. You might think of this as only a side hustle, but it's still a business and your taxes will likely need to be handled differently compared with a W-2 job.
Managing your mobile notary business expenses
Getting your mobile notary business off the ground will require you to purchase materials, build a website, and more. Here's an excellent business credit card we recommend:
Ink Business Unlimited® Credit Card
This card offers unlimited 1.5% cash back on every purchase, so you're rewarded for every purchase. Its $0 annual fee makes it an affordable option, and its welcome offer allows you to earn $900 bonus cash back after you spend $6,000 on purchases in the first 3 months from account opening.
Another unique feature of this card is that it has a 0% intro APR for 12 months on purchases (then 18.49% - 24.49% Variable). Businesses and side hustles can be expensive to get up and running, and the intro APR can help you get started on the right foot (and you could earn the welcome offer for an extra boost).
Apply now for the Ink Business Unlimited® Credit Card
Find out more in our full Ink Business Unlimited credit card review.
FAQs
Is there a demand for mobile notaries?
The demand for mobile notaries has risen in recent years due to the COVID-19 pandemic. This is likely due to a large shift toward flexible and remote work, which has given rise to more home improvement projects and other financial decisions that require notarizations. Additionally, many in-person notary public locations were closed, prompting individuals to search for mobile notary services online.
How much do mobile notaries charge?
How much mobile notaries charge varies depending on how far the mobile notary has to travel and how many documents they have to notarize. It's not uncommon for a mobile notary to charge $75 to $200 depending on these factors, as well as where you live and the type of documents being notarized.
How much training is required to become a mobile notary?
The requirements to become a mobile notary vary between states, but in certain states, the process could take a few weeks or less depending on processing times. Some states require you to pass an exam and get a background check, whereas others might require you to take a specific training course before you can apply.
Other side hustles to consider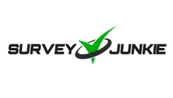 Earn Cash Taking Surveys
Join a community of 20M+ lifetime members who have been paid $76 million to date.
Sign up today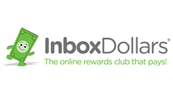 Earn Cash By Going Online
Learn More
Earn Great Pay Working From Home
Free 3-class intro teaches you how to launch a bookkeeping business
Access the training
Mobile notaries are in demand and becoming one could provide you with additional income, not to mention some job security on the side. After all, people will continue needing important documents notarized.
But if becoming a mobile notary doesn't sound like the right fit for you, consider other options from our list of the best side hustles. There's a wide variety of opportunities out there depending on your interests. From making your own flexible schedule by doing Instacart deliveries to renting out an unused car on Getaround, the options are out there for supplementing your income.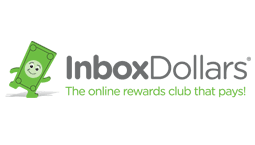 Inbox Dollars Benefits
Get a $5 bonus when you register with your email
You could earn money by taking surveys or making online searches
Over $80 million paid to members so far - how much can you earn?