The '80s were a great time for big hair, music videos, and plenty of delicious delights that could make any foodie long for that new wave of food that's now so nostalgic. 
While you might long for some of the older prices to help beat the rising cost of groceries, you can still indulge in some of these tasty treats from the '80s.

Get a protection plan on all your appliances
Did you know if your air conditioner stops working, your homeowner's insurance won't cover it? Same with plumbing, electrical issues, appliances, and more. Not being able to make repairs could leave you in a bad situation — but a home warranty could protect you against surprise expenses.
Whether you're a brand-new homeowner or you've owned your home for years, a plan from Choice Home Warranty could pick up the slack where homeowner's insurance falls short.
If a covered system in your home breaks down, you can call their hotline 24/7 for assistance to get it repaired. They have a network of over 15,000 technicians that can assist you, making sure any issue can be taken care of swiftly — without breaking the bank.
Not sure if it's for you? Rest easy: they were named one of the "Best Home Warranty Companies" by US News 360 Reviews and were awarded Best Company's 2020 Consumer's Choice Award. For a limited time, you can get your first month free when you sign up for a Single Payment home warranty plan.
Chicken McNuggets
Chicken McNuggets may seem like they've always been around, but the fast-food treat didn't show up on McDonald's menus in the U.S. until 1983.
Four dipping sauces debuted at the same time: honey, sweet and sour, hot mustard, and barbecue.
Today, you can still get Chicken McNuggets at McDonald's as their own items or part of a value meal, which didn't exist in the '80s. And kids can even get them in their Happy Meals.
Diet Coke
Diet Coke debuted at the perfect time for fans of Coke who wanted something a little different and with fewer calories. Cans of the soft drink made their market debut in 1982.
You may also remember the failed New Coke launch two years later, in 1985. But unlike Diet Coke, the new version of Coke fizzled out, with Classic Coke returning to the shelves less than 80 days after the new launch.
Mr. T cereal
We pity the fools who didn't get to enjoy Mr. T cereal when it debuted in 1984.
Unfortunately, the T-shaped cereal, which was even featured in the movie "Pee Wee's Big Adventure," was discontinued and is only a memory for '80s kids now.
And if you loved the classic '80s show "The A-Team," which starred Mr. T, you can buy it on streaming sites such as Apple+ or Amazon.
Stop overpaying when you shop online
Shopping online has its perks. It's super convenient, but it can be time consuming to find the best deals. Instead of hunting for coupon codes (that don't always work!) and opening tons of browser tabs comparing prices, you can try Capital One Shopping.
Capital One Shopping makes saving money effortless. Just add the browser extension and when you check out, it'll scour the internet for coupon codes to help you save cash. And before you check out at 25+ major retailers, Capital One Shopping will notify you with a friendly pop-up if the item you're buying is available cheaper somewhere else.
Capital One Shopping is free to use and won't show you ads. Add it today and stop overpaying!1
Auntie Anne's
You may be surprised to find out that your favorite pretzel store at the mall, airport, and other spots made its debut in the 1980s. Auntie Anne's started at a Pennsylvania farmer's market in 1988.
Today, you can still find Auntie Anne's in more than 2,000 locations around the world serving up a variety of pretzel options like an original pretzels, cinnamon sugar pretzels, pretzel dogs, and pretzel nuggets.
Cherry Coke
Another great soda from the 1980s debuted in the form of Cherry Coke. The cherry-flavored version, which debuted in 1985, was Coke's first flavored cola. 
It was inspired by soda fountains in diners and drugstores with "soda jerks" adding flavored syrups to a traditional Coca-Cola. Today, the company also offers Coca-Cola in vanilla and a vanilla-cherry mix.
Reese's Pieces
Reese's Pieces made their debut in the late '70s as the M&M'S-type bite-size candy with a crispy shell and soft peanut butter center.
But you may remember them best as the treat that coaxed the alien out of hiding in the classic Steven Spielberg movie from 1982, "E.T. the Extra-Terrestrial." 
The script called for M&M'S originally, but the director switched to Reese's Pieces when the candy's parent company wouldn't give permission to use it in the movie.
They might have regretted that eventually since Rieese's Pieces sales went up a shocking 85% in the weeks following the movie's release, becoming a staple of American candies for decades.
Big League Chew
Kids wanted to look like the baseball players they loved and could with their shredded-up pouch of gum called Big League Chew.
The gum is still produced today, and you can grab a pouch in a variety of flavors, including grape, sour apple, strawberry, and blue raspberry.
You can also get the classic bubble flavor in gumball form from Big League Chew.
Fruit Roll-Ups
Do you remember what it was like to unroll a Fruit Roll-Up? The fruit leather made its national debut in 1983 and included flavors like apple, cherry, and strawberry.
Fruit Roll-Ups still exist if you need a nostalgic trip. You can even choose new flavors like Jolly Rancher or Tropical Tie Dye.
Earn 2% cash rewards at grocery stores and Costco
The Wells Fargo Active Cash® Card(Rates and fees) is a powerful rewards card that allows you to earn unlimited 2% cash rewards on purchases — including on groceries, even at warehouse stores like Costco.

New cardholders can also earn a one-time cash rewards bonus — $200 cash rewards bonus after spending $500 in purchases in the first 3 months!
If you're looking for a powerful rewards card that offers an extended intro APR period, look no further, the Wells Fargo Active Cash® Card checks that box too!
This card also offers an intro APR of 0% for 15 months from account opening on purchases and qualifying balance transfers (then 20.24%, 25.24%, or 29.99% variable). Which is great for someone who wants a break from high interest rates, while still earning rewards.
The best part? There's no annual fee.
Click here to apply for the Wells Fargo Active Cash® Card now.
Nerds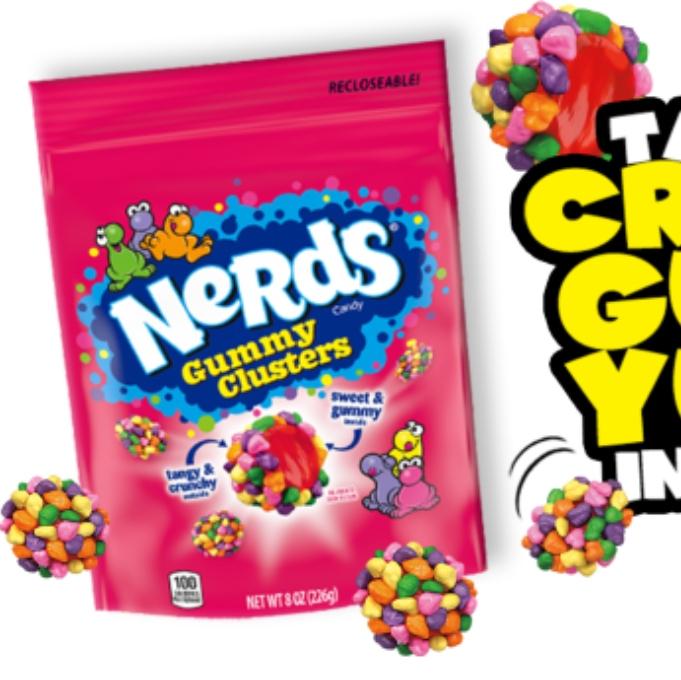 Nerds made their debut in 1983 as the perfect little sour candy in tiny ball form in a box that you could dump into your mouth for a kid-sized sugar rush.
The candy is still available today with two flavors in each traditional box and other spin-offs of the tarty treat. Check out Chewy Nerds, Nerds Gummy Clusters, and Nerds Rope to see how nerdy you still are for Nerds.
Red Bull
You may enjoy a good energy drink or perhaps like mixing in some Red Bull with an adult beverage or two.
But you might not realize that Red Bull made its debut in the '80s. The first cans of the drink were sold in Austria in 1987.
The brand has also expanded into motorsports, extreme sports, esports, and other endeavors outside the energy drink.
Hot Pockets
You may remember the ritual of sticking a Hot Pocket in the microwave for an after-school snack.
The cheap and convenient pastry pockets filled with cheese and other ingredients snacks made it to grocery stores in 1985, although they made their debut selling to restaurants two years earlier.
The good news is you can still enjoy Hot Pockets today with several different flavors available in the freezer aisle of your grocery store.
Skittles
Taste the rainbow of fruity flavors inside a bag of Skittles, which you can still enjoy today. The candy made its American debut in 1982, and you can find the original version of the candy at your favorite stores.
You can also check out different versions of Skittles, such as wild berry, sour, or smoothie flavors.
Bagel Bites
Bagel Bites were invented in 1985 to take advantage of the emerging market for microwavable food.
And you can still get some to throw in your microwave today with plenty of options at your local grocery store.
The current versions include three cheese or cheese and pepperoni, and you can find mini bagel dogs as well.
Hi-C Ecto Cooler
Hi-C took a citrus-flavored drink and gave it the unique name of Ecto Cooler to tie into the cartoon version of the movie "Ghostbusters."
Ecto Cooler, which featured the cartoon version of a ghost named Slimer, debuted in 1987 and has been on and off the market various times since then.
Lean Cuisine
Lean Cuisine took advantage of the '80s new love for microwaves with entrees that were easy to prepare.
The microwaveable meals debuted in 1981 and are still available today in a variety of healthy options.
Its lineup includes meatless, gluten-free, carb-conscious, or high-protein versions if you're sticking to a specific diet.
Crystal Light
Give your plain old water a little extra punch with packets of powdered Crystal Light.
The drink, which debuted in 1984, is still available in a variety of flavors and even comes in small packets that are perfect for 16-ounce water bottles.
Lunchables
Lunchables were the perfect thing to have in your lunch when it debuted in 1989 with its mix of meat, cheese, and crackers to keep you going.
Lunchables can still be found today and can be a smart shopping hack for those with a busy life, always rushing to work and in need of an easy lunch.
You can also get snack sizes of Lunchables for a quick pick-up at work or try the dessert versions if you want a snack after dinner.
Bottom line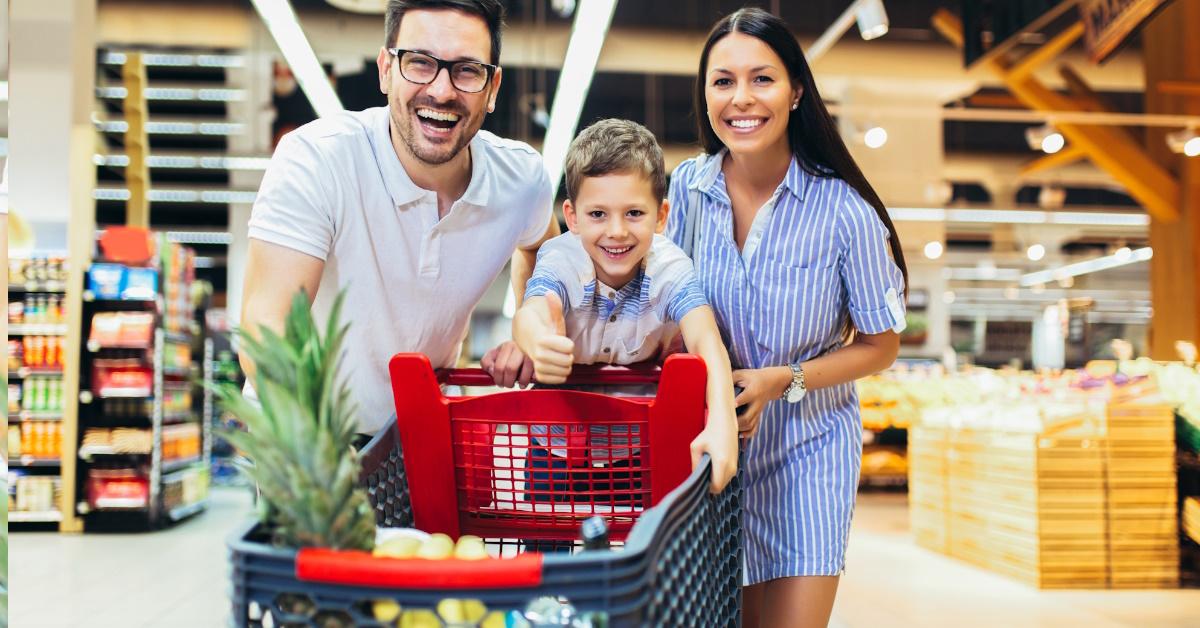 Are you hungry now? There are plenty of ways to save money shopping for your old favorite treats on your next grocery run.
Just remember to take a list with you to the grocery store to help you stick with a budget that can keep you both physically and financially fit by not just overloading your cart with Hot Pockets and Cherry Coke.
National Debt Relief Benefits
No upfront fees
One-on-one evaluation with a debt counseling expert
For people with $7,500 in unsecured debts and up