There are days when you might feel bogged down by your job. Or you may feel like your professional life is at a dead end.
But what if you had a job that you liked in a company you enjoyed working for? What if you enjoyed your career? It turns out that being in a job that makes you happy professionally could also make you happy personally. And it could be a good move to make to stop living paycheck to paycheck.
So if on the hunt for a new job or enjoying your current position, here are some ways that your personal life could benefit from you finding happiness professionally.
Mental alertness
You work out your physical muscles, so why not work out your mental muscles too? Testing your brain on mental challenges like trying to find solutions to work tasks or brainstorming new ideas could help you keep an alert or sharp mind.
In addition to mental exercises at work, you also may want to take a break at work with crossword puzzles, Sudoku, or other puzzles to give your brain some extra mental exercise.
Reduced stress
Enjoying your job might actually reduce your stress, even if your position requires a good amount of work. If you find joy or happiness in your job, you may be less likely to stress out about your commute or sitting at your desk. And reducing stress could lead to other physical and mental health benefits in both the short and long term.
Increased productivity
Working at a job you enjoy may help you complete projects quicker, or you may be able to better address issues in a shorter time period than workers who are stressing about their jobs. By getting things done efficiently, you may also be able to free up more of your personal time to enjoy activities at home or visit with friends and family.
Better confidence
Feeling good about your life can benefit both your physical and mental health. If you believe you can do something, you may be more likely to try new things or challenge yourself more. That confidence can be built by achieving successes in a job you enjoy as opposed to possibly sabotaging yourself in a less-than-stellar job or career.
Healthy fulfillment
A good job may give you a good sense of purpose, which can help you improve your mental health as well. Having goals that you can work toward achieving can give you direction and make you feel like you're a part of the success of your company, community, or any other professional or personal groups you are involved with.
Finding healthy fulfillment in a job can also lead you to more healthy decisions, including finding time to be more social with friends or go to a gym to improve your physical health.
Longer life
Some studies have shown that happiness could lead you to live longer. In fact, one study even found that having a positive outlook increased your chances of living past 85 years old. Other research has found that a positive outlook on your personal and professional life could decrease medical issues such as heart disease and stroke.
Connections to others
You may be more willing to put yourself out there and make connections with others in your communities if you like your job. These connections could include relationships within your business environment or connections with family and friends after work hours.
By building a community for yourself, you can use these connections with others to build up your own mental and physical health.
Better sleep
The National Sleep Foundation recommends that most working adults get around seven to eight hours of sleep a night. But your restful sleep could be interrupted by things like stress brought on by issues at your job.
A lack of sleep can lead to mental health issues, such as depression or anxiety, as well as physical health issues like heart disease or stroke.
A job that makes you happy, however, can help you get the rest you need to boost your physical and mental health. You may even want to find ways to make extra money that don't add stress to your workday and can help you sleep better without worrying about making money.
Stability
Trying to find a new job can be stressful and cause you both physical and mental wear as you apply for position after position. But finding a stable job that brings you joy on a regular basis can help you stabilize both your job and your personal life.
At work, reducing pressure to get tasks done could mean fewer mental mistakes and less stress on your body. At home, stability could mean you improve your personal life by making you feel more fulfilled by family, friends, interests, or other things that make you smile.
Increased motivation
Do you have a list of work tasks that you dread because you just don't have the mental capacity to do them? Or a to-do list at home that you can't bring yourself to physically complete? It may be because you don't get any joy or sense of fulfillment if you do them.
But if you like your job, you may be more willing and excited to take on new tasks and achieve goals above and beyond what you originally set for yourself. That motivation can also spread into your personal life as you push to do more things that make you emotionally happy and physically healthy.
Bottom line
It can be difficult to figure out how to choose a job, but it may be a good idea to include your happiness as part of your decision-making process.
Find something that fulfills your professional goals and see how that can help you keep a positive outlook in both your professional and personal life going forward. Ultimately it could help you eliminate financial stress and reduce other types of stress as well.

Search Over 80,000 Care and Service-Related Jobs
Connect with paying families looking for care and service-related work. Available jobs include child care, tutoring, senior care, pet care, and housekeeping.
Sign up for Care.com now
Earn Great Pay Working From Home
Free 3-class intro teaches you how to launch a bookkeeping business
Access the training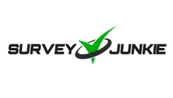 Earn Cash Taking Surveys
Join a community of 20M+ lifetime members who have been paid $76 million to date.
Sign up today