Bank transfers are a common practice for both businesses and individuals because they allow you to move money around according to your needs. The best banks typically have easy ways to transfer money, though the process might be slightly different depending on which banks you're working with.
In this article, we'll discuss how most bank transfers work and give you step-by-step instructions on how you can transfer money between banks. This will help you familiarize yourself with the process so you can be prepared to initiate a bank transfer when you need to.
How do banks transfer money?
When you transfer money within your own bank, it's known as an internal transfer. When you transfer money to another bank, it's called an external transfer.
Most banks do external transfers of money through electronic funds transfer (EFT) payments. An EFT payment is an umbrella term for multiple types of electronic payments, including automated clearing house (ACH) payments and wire transfers. EFT payments are safe, secure, and less expensive than alternative payment methods, including writing a check.
One of the most used and familiar forms of EFT payments is an ACH payment. If you pay any online bills or receive your paycheck in the form of a direct deposit, you're using the ACH payments network. When you pay an online bill like your utilities or mortgage, you're initiating a withdrawal your bank account to the bank account of the company you're paying. With a direct deposit, money is transferred from a bank account attached to a company to your personal bank account.
Bank-to-bank electronic transfers happen all the time and are continuing to grow in numbers as more people opt for online banking and mobile banking services to fulfill their financial needs. In fact, the ACH network processed more than 30 billion payments in 2022, which totaled a value of more than $76 trillion.
How to transfer money from one bank to another
The actual process of transferring money between different banks is often simple and straightforward, especially online transfers. It doesn't typically matter which financial institutions are involved because all the major U.S. banks use the ACH network to transfer money between each other.
Follow these steps to know how to transfer money from one bank to another:
Navigate to your online account. Log into your credit union or bank's website or your bank's app. This should be the bank where you have the account you want to transfer from. Once you're logged in, find the area in your account where you can request to transfer money. The button is often labeled as "Transfer money" or something similar.
Connect your two bank accounts. To transfer money between banks, you need to connect your two separate bank accounts. To do this, you have to add your second account's information. Look for a button labeled "Add an account," "External accounts," or something similar, and click on it.
Have your account details ready. You should now find yourself at a screen with a form to fill out with the information for your second bank account. You will need the routing number and account number of your second account. You can find these numbers listed at the bottom of a paper check connected to your account, in a bank statement, or in the online platform associated with your second account. Once you have these numbers, fill out the form and submit it.
Verify trial deposits. Most banks will issue a series of small trial deposits between your two bank accounts before you can start doing transfers yourself. This is to ensure everything is correct and working between the two accounts before you start sending larger transfers. These trial deposits can take a few business days to complete, which is normal for many bank transfers.
Initiate bank transfers. Once the trial deposits have successfully gone through, you can start transferring money between your two connected accounts. Be sure to check whether your financial institutions charge a fee for either sending or receiving money before doing any transfers between them. Typically when you request the transfer you'll be asked for the transfer amount as well as the date on which you want the transfer to occur. There may be transfer limits, especially if it's a new account. 
Many banks use third-party services like Plaid to verify your account with an external bank. In this case, instead of using trial deposits, you sign into the external bank through the third-party service and confirm that you want your information shared. This may allow you to start transfers immediately.
Information you need on hand to transfer money
To properly set up a money transfer between two banks, you'll need some specific information on hand. The details you need shouldn't be too hard to find, as long as you have access to your bank account information in one form or another. Most of the time, you can get the information you need by logging into your bank's online platform or by looking at a paper check or bank statement.
Here's the information you'll likely need to transfer money online between banks:
Bank name: Inputting the correct routing number of the second bank account will often automatically populate the name of the bank, but you may be asked to enter it yourself. You may also need to include the address of the bank along with the name, which can typically be found on a bank statement or paper check. If you're asked to put in a nickname for the account, this is completely up to you. Putting in something easily identifiable will help you remember which account it is, like the name of the bank and what type of account it is. For example, "Chase checking" could work.
Type of account: You'll need to identify the type of account you're trying to connect, so make sure you know whether you're connecting a checking account or savings account.
Purpose of account: It's common to be asked what the purpose of the account you're connecting is, so you need to indicate whether it's for personal or business use.
Routing number: Every financial institution that deals with money transfers has a nine-digit routing number to identify where your bank account was opened. The routing numbers for national banks may vary depending on your location, so don't assume there's only one routing number for each bank. To locate your routing number, check your online account, a bank statement, or find it on a paper check.
Account number: The account number is similar to the routing number, except it corresponds to your specific bank account. So even if you have two types of accounts with the same bank, they'd have their own unique account numbers. However, they'd likely have the same routing numbers. You can find your account number in the same locations as the routing number, either in your online account, on a bank statement, or by looking at a paper check.
Other ways to transfer money
Transferring money between banks using your bank's online portal or mobile app is typically free and easy, but it's not the only way to transfer money from one bank to another. Using other methods can be helpful if the accounts you're transferring between aren't both your own accounts. This is often the case when you're trying to transfer money to a friend or family member.
Check out these alternative ways to transfer funds between banks:
PayPal
PayPal is one of the original money transfer services to become popular around the world. It's free to create and use a PayPal account to complete many different types of transactions, including sending and receiving money between family and friends or anyone with a PayPal account.
You need to connect a credit card, debit card, or bank account to be able to send money to other people. When you receive money, you can transfer it directly to your connected bank account for free within one to three business days. Or you can pay 1.75% (up to $10) of the amount being transferred for an instant transfer to your bank account.
Zelle, Venmo, and Cash App
Zelle, Venmo, and Cash App are straightforward payment apps that you can download and use on any compatible iOS or Android device. These apps provide a fluid option for managing your finances while on the go because you can always access them from your mobile device. So if you're splitting a dinner bill, paying rent, or simply sending someone a cash gift, it's easy to grab your phone and complete the payment within a few minutes or less.
All three apps are free to download and use, though you'll have to connect a bank account, credit card, or debit card depending on the app. Zelle requires you to connect a bank account and doesn't charge any transaction fees, but your financial institution might, so make sure you check with your bank beforehand. You'll need to know the recipient's phone number or email address. 
Venmo requires a connected bank account or card, but you can also use your existing Venmo balance to transfer money. Standard transfers from your Venmo balance to your bank account are free, but instant transfers cost 1.75% of the amount being transferred. Sending money with Venmo is free if you're using your existing balance, a debit card, or your bank account. If you're using a credit card, there's a 3% fee.
Cash App requires you to connect a bank account using your debit card number. Once you've connected your card, you can send money and cash out your Cash App balance. Cash App doesn't charge fees for sending money, receiving money, or cashing out your balance if you're using a personal account.1
Warning
Be sure to double-check the details of the person you're sending money to, as it could be difficult to get the money back if you make an error.
Google Pay, Apple Pay, and Samsung Pay
Google Pay, Apple Pay, and Samsung Pay are all types of mobile payment services available on many different devices, including phones and smartwatches. These types of payment options are most commonly known as mobile wallets because they store your credit or debit card information on a compatible device and can be used wherever the mobile wallet is accepted.
Many online retailers and brick-and-mortar locations now accept payments from mobile wallets, which decreases the need for you to carry an actual wallet filled with different cards. Google Pay, Apple Pay, and Samsung Pay are all free to use, but you'll need to connect a credit or debit card to get started. You can also use these services to send and receive money between other people using a linked bank account or debit card.
Writing a check
If you have an eligible checking account and know how to write a check, you can always use a paper check to transfer money between your own bank accounts or to the account of someone else. This method is a bit outdated, but it still gets the job done.
Many banks will provide a few free checks when you first sign up for an account, otherwise, you'll likely have to pay for more. Some online bank accounts don't provide paper checks at all, so it depends on your bank. In addition, you may be banking with an institution where you can do a mobile check deposit from your phone, or you or the check recipient may have to go to a bank to deposit the check.
Wire transfers
Wire transfers are another form of EFT payment like ACH transfers, but they have a few key differences. Wire transfers are typically much faster than ACH transfers and the funds you're transferring can be available to the recipient the same day they're sent. An ACH transfer often takes a few business days to process before the funds are available in the receiving account.
Because wire transfers improve the rate at which your funds will be available, they often have fees involved. Wire transfer fees depend on the financial institutions you're using, so check to see how much they are before initiating a wire transfer.
You'll need to fill out specific information when sending wire transfers, including the bank's routing number and the recipient's account number. You may need more information if you are trying to initiate an international wire transfer.
FAQs
How long does it take to transfer money between banks?
Most banks use ACH transfers to move money between each other, which can take a few business days to complete. If you use a wire transfer, you can often transfer money between banks and have your funds made available the same day. However, wire transfers typically have fees associated with them while most banks don't charge fees for standard ACH transfers.
Is there a limit on how many transfers I can make?
Every financial institution and payments service has its own limits regarding how many transfers you can make on a daily, weekly, or monthly basis. For example, Chase savings accounts typically allow six free transfers per month and then you're charged $5 per additional transfer unless you get the fee waived. Check with your financial institution to see what the limits are with your account.
How do I find my routing number?
You can find your bank account's routing number by looking at a bank statement, reading it off a physical check, or by logging into your online account. You can also find your account number in the same locations as the routing number.
Can I set up a recurring transfer from one bank to another?
You can set up recurring or repeating transfers from one bank to another if your bank account has the option to do so. This option is typically found in your online account in the area labeled "Transfer money" or something similar. In this area, you'd schedule a transfer and then select the option for a repeating transfer if it's available. You'll typically be able to choose the amount of money to be transferred, when you want the transfer to repeat, how often you want it to repeat, and for how long.
Bottom line
How bank transfers work is not an overly complicated aspect of personal finance, but each financial institution may work slightly differently and it can be confusing when you're first getting started. Reference this guide when you need it if you want some quick pointers on how to transfer money from one bank to another.
In addition, here's a summarized list of steps to help you navigate money transfers between banks:
Log into your online account and find the area where you can transfer money.
Connect your two bank accounts by verifying your second account's bank name, routing number, and account number.
Initiate the automatic transfers of trial deposits between your accounts.
Start using your connected accounts for bank transfers.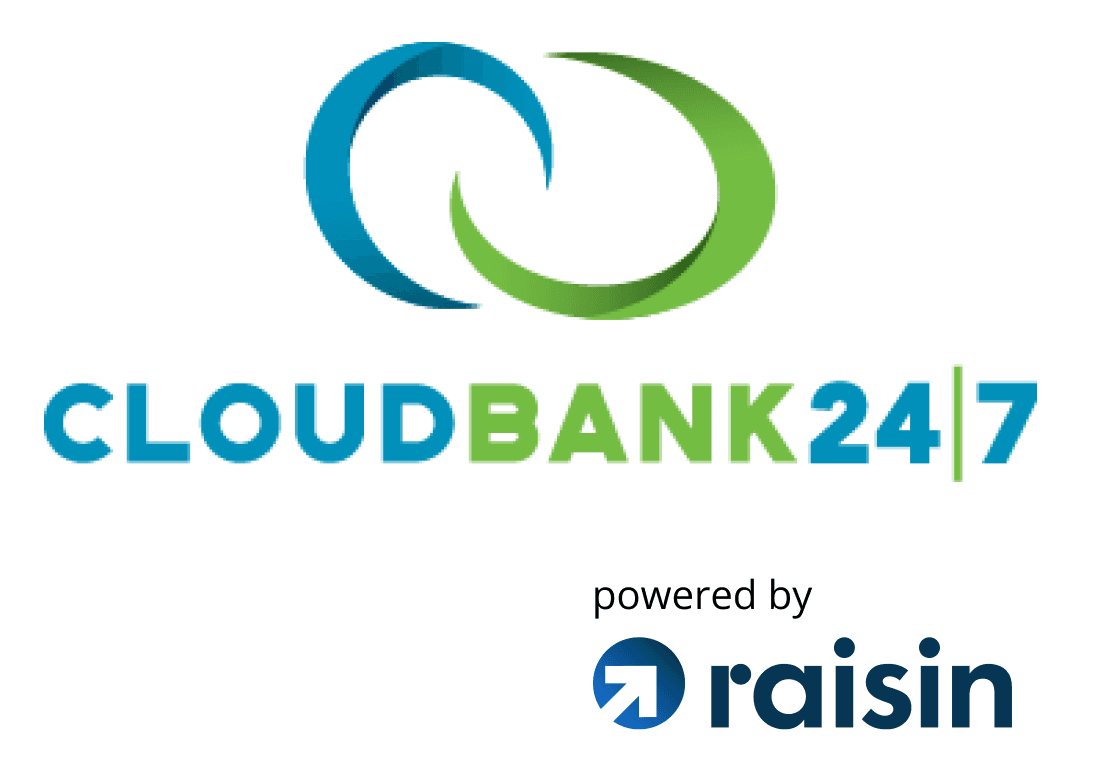 CloudBank 24/7 High Yield Savings Account Benefits
Incredible 5.26% APY2 to boost your savings
Interest is compounded daily and posted to your account monthly
Enjoy 24/7 online access to your account and funds
FDIC insured through Third Coast Bank SSB, no fees, $1 minimum deposit