Real estate is one of the largest industries in the U.S. According to the National Association of Realtors, 5.34 million existing homes were sold in 2019. The majority of those sales involved the work of a real estate agent. In 2019, 89% of buyers and sellers were assisted by a real estate agent or broker.
Becoming a real estate agent can be one of the best side hustles out there. Whether you have a full-time career or are a stay-at-home parent, you can supplement your income by selling properties in your spare time — and with a lot less effort than it would take to figure out how to start a business. Here's a look at how to make money as a real estate agent, what it takes to become one, and tips for finding success.
Why being a part-time real estate agent is a great side hustle
There are many people who make a living working in real estate full time. That doesn't mean you have to make a full career of it to earn good money. You can still earn decent money as a part-time real estate agent. It's one of a few part-time jobs that pay well. A few showings on the weekend still leaves time for your family, friends, and other work. And it provides ways to make money to save, pay off debt, travel, or spend on other pursuits.
Like any job, you get out what you put in so there is work to do before making money, but it doesn't have to be life-consuming. Real estate agents make money through commissions, not hourly wages as with some side hustles. Successful real estate agents learn to maximize their time to earn more money.
Part-time real estate agents can set a flexible schedule that works best for them. You might need to juggle your full-time career or home life to accommodate showings and communications with clients, but it's up to you how much work you take on. Other than showings, most of the work of a real estate agent can be done from home.
Another perk is that you'll have a better understanding of your local housing market. You can use that knowledge when buying or selling your own home, investing in real estate, or being a resource to family and friends.
How to become a real estate agent
Becoming a real estate agent takes an upfront investment of your time and money. Requirements vary from state to state, but in most cases, these are the steps you need to take to become a real estate agent:
Check state requirements
Complete real estate pre-licensing courses
Pass the real estate license exam
Submit a real estate license application
Market yourself and build a client base
Let's look at each of these steps in more detail.
1. Check state requirements
The start of your journey begins by researching the specific requirements for the state where you plan to work. Some states require sponsorship by a licensed broker to receive an active license. You'll likely be subject to fingerprinting, a background check, education requirements, and an exam.
2. Complete real estate pre-licensing courses
If you want to become a licensed real estate agent, you'll need to complete a host of pre-licensing courses. These courses serve as your education on real estate, covering best practices, laws, contracts, financing, and more. Most states require at least 60 hours of coursework.
Here's a look at the real estate pre-licensing courses currently required by the state of Ohio:
Real Estate Principles and Practices (40 hours)
Ohio Real Estate Law (40 hours)
Real Estate Appraisal (20 hours)
Real Estate Finance (20 hours)
You can check with your state's real estate commission for a list of approved courses. Taking these courses doesn't always require in-person attendance. Texas, for example, includes several online and correspondence courses that count toward pre-licensing requirements.
The cost of pre-licensing courses varies greatly, so take some time to research the best option for you.
3. Pass the real estate license exam
After completing the required courses, you're ready to take the real estate license exam. You can find information about testing dates and times, sites, and costs on your state's real estate commission website. Most states will require you to take both the state and national real estate exam. It typically takes around three hours to complete both portions of the exam.
There is a fee charged each time you take the exam. Fees vary from state to state. The exam fee in Virginia is $60, which covers both state and national portions, and it is paid directly to the third-party vendor who administers the exam. The exam costs $90 in Iowa.
Some states put limits on how many times you can retake the exam. If you fail three times in Texas, you may need to complete additional education requirements before trying again.
4. Submit a real estate license application
Once you've passed the real estate license exam, you can apply for your real estate agent license. Again, there's a fee associated with getting a license. For context, the salesperson license fee is $160 in New Jersey and $90 in Louisiana. You'll need to include proof that you successfully completed the education requirements and passed the licensing exam.
A criminal background check is a requirement for licensing in all 50 states, though the timing of when it's required may vary. If you've already completed a background check, you'll include the results with your application. There is typically an extra fee charged for background checks, which also varies by state.
Once you've met all the requirements and submitted your application, your license can take anywhere from two to eight weeks to arrive. At that point, you are officially a licensed real estate agent.
Note: The order of steps in the exam and licensing process varies based on the licensing state. Review your state's licensing process before moving forward toward a license.
5. Market yourself and build a client base
Now that you are a licensed real estate agent, the real work begins. To make money, you need to market yourself. Most states require agents to work with a real estate broker, so you'll want to find one soon after getting licensed. Some brokers may be leery of working with part-time agents, but don't let that deter you. More people are working as agents on the side than ever before.
A good broker can supply you with the leads and resources you need to succeed. But you'll also need to invest in your own marketing, which may cost money. Advertising, social media, networking events, and email marketing are all ways to make a name for yourself as a real estate agent.
Note: Many states also have continuing education requirements to keep your real estate license active. For example, real estate agents in Georgia must complete a 25-hour post-license course during their first year.
The difference between real estate agents and realtors
You've probably heard the terms real estate agent and realtor used interchangeably, but there's one main difference between them. A realtor is a licensed real estate agent or broker who is a member of the National Association of Realtors.
Along with paying membership dues, a realtor agrees to uphold the association's standards and code of ethics. Although becoming a realtor isn't required, it may help you market yourself as an expert and gain the trust of more clients.
How to be a successful real estate agent
You've chosen to become a real estate agent, but making decent money requires being a good agent. Here are some best practices and tips for finding success as a real estate agent and generating more income:
Be flexible. Real estate isn't a typical nine-to-five job. Clients may want to book showings and meetings at night or on the weekends. The more flexible you are, the more likely you'll meet their needs and earn the sale.
Look for referral opportunities. A referral can come from someone you know or a chance encounter. However they come to you, it's critical to take advantage of opportunities to earn referral business from people looking to buy or sell a home or who know someone who is.
Develop people skills. Real estate is just as much about the people you work with as the properties themselves. Work on being someone who attracts clients, is pleasant to deal with, and is trustworthy.
Focus on your customers. Not every showing is a sale. Focus on your customers' needs first instead of always pushing hard for a sale.
Treat your work like a business. Most real estate agents are independent contractors, not employees. Developing a mindset that real estate is your business changes how you approach the work and the effort you put into your success.
Don't forget about taxes. Because you most likely aren't an employee, you won't have taxes withheld from your pay by your broker. That means you'll need to deal with paying taxes on your side hustle and sending in estimated tax payments to the IRS. Check the IRS website or talk with a tax professional for more information regarding these quarterly tax payments.
Real estate agents are also eligible for several tax deductions for work-related expenses like marketing, transportation, home office expenses, and more. Keep detailed records on every financial aspect of your real estate business. If you aren't comfortable with how to file your taxes, hire a tax professional to help you.
FAQs about being a real estate agent
Do real estate agents make good money?
Real estate agents can make good money. According to the Bureau of Labor Statistics, the median annual salary for real estate agents was $48,930 in May 2019. The top 10% of real estate agents earned more than $111,800 in May 2019.
Keep in mind that you have some say in how much money you make as a real estate agent. Your availability, personality, experience, education, and motivation all play a part in the kind of income you enjoy. How much you make will also vary from market to market and depend on whether you work part time on the side or make it your career.
How long does it take to make money as a real estate agent?
Making money doesn't happen the second you get your real estate license and start working. There is some groundwork required to market yourself and your services. It could take months to generate your first commission. You may be able to speed up the process by letting family and friends know you're a real estate agent.
You also need to factor in the time from when a house goes under contract to when it closes, which may take a month or longer. Real estate agents don't get paid until after closing. The longer a sale takes, the longer you'll have to wait to get paid for your hard work.
Why do most real estate agents fail?
There are several reasons most real estate agents fail. First, it's not easy work, and many aspiring agents give up once they realize the commitment needed to sell real estate. Others fail because they don't take the time to understand their local market or properly market themselves.
If you don't have a sales or customer service background, it may be hard to connect with clients, negotiate deals, and close sales. Many people love the idea of making money as a real estate agent, but don't fall in love with the schedule, marketing, and hustle required to be successful.
Is real estate a dying career?
The reality is that the rise of technology has made it harder for real estate agents, and that's not going away. People have access to more real estate information than ever before, which makes it easier to buy and sell homes without the help of an agent or broker.
Thanks to the internet and mobile access, people can check pricing on similar properties, access listing data, and follow market trends from almost anywhere in the world. Sites like Zillow, Realtor.com, and Trulia are a dream for home buyers and sellers.
Like other professions, real estate agents have a choice to continue with business as usual or change as the industry evolves. For some, this is a challenge; others may view it as an opportunity to show that they provide value customers can't get from an app or from doing everything on their own.
Bottom line
There's plenty of money to be made as a real estate agent, even if you're only doing it as a part-time side hustle. Much of your success lies in how committed you are to the job. Much of the work of a real estate agent is done on the front end, long before you see any commission money roll into your bank account.
Make no mistake: Selling real estate is not easy work, and it does require time. But people find success every day as part-time real estate agents, and you can too.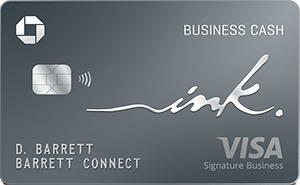 4.8
FinanceBuzz writers and editors score cards based on a number of objective features as well as our expert editorial assessment. Our partners do not influence how we rate products.
Current Offer
Earn $900 bonus cash back after you spend $6,000 on purchases in the first 3 months from account opening
Rewards Rate
5% cash back on the first $25,000 spent in combined purchases at office supply stores and on internet, cable and phone services each account anniversary year; 2% cash back on the first $25,000 spent in combined purchases at gas stations and restaurants each account anniversary year; and 1% cash back on all other purchases